Welcome! I'm Renee. I'm not your average "young mommy blogger." In fact, you can say that I am "well seasoned." I've gone from Mom to Nana in what feels like the blink of an eye.
I've always loved entertaining, whether it's hosting a party, a large family BBQ, or simply a dinner for two. I believe that hospitality and entertaining can be effortless with easy recipes and simple tablescapes.
Traditions are extremely important to our family and I believe that the meals we've shared are a huge part of our traditions. I'm not a chef and I've had no formal training. What I do have is years of experience getting dinner on the table through the many seasons of my life.
Many of the recipes that you'll find throughout my blog have been passed down from generation to generation. Others have been shared between family and friends. Some have been "googled" and others are Pinterest finds. A few are travel inspired and some are straight out of cookbooks. Some of the recipes will be from scratch, others will be semi-homemade, and others I hope will serve as an idea or inspiration to help you get dinner on your table.
Cooking and serving others in the comfort of my home truly brings me joy!
I hope you'll visit often and that my recipes and entertaining tips help you find the joy in your everyday! And who knows, maybe one of the recipes will become a part of your family traditions!
Many blessings!
xoxo,
Renee
And just for fun, a few random facts about me:
I'm married to my best friend. 39 years and still going strong!
We have three grown daughters, three wonderful son-in-laws, and we are blessed with seven of the most beautifully perfect grand babies!
I love my dishes and glassware! I have multiple sets and love using them all! Is there such a thing as dishware anonymous?
I love driving big cars, sedans just aren't my thing.
I drink way too much coffee. Like all day, everyday!
I've lived in the same town of Santa Cruz, CA, my entire life. So has my husband, in fact, we went to kindergarten together.
••WORK WITH ME••
I love working with brands that I use and love! After all, good referrals are the best form of advertising!
I'm available for:
Recipe Development: Let me create a delicious recipe using your brand!
Brand Influencer/Ambassador: I love sharing products that I love!! I'd love to share you product across my social media platforms!
Sponsored Posts: A variety of posts can be done to suit your needs, including: product review, recipe development, giveaways, etc.
If you're interested in partnering with me, please drop me an email at: [email protected] (or use the contact button in my menu bar). I'll be happy to send you my Media Kit upon request.
• • • • • • • • • • • •
And, I'm also Nana, to a little blog project that I've started when my grand daughter, Gigi Bean was 5 years old. I hope you'll check it out! We'll be doing some cooking & baking, maybe an occasional craft, all while having fun with her American Girl dolls. Gigi is eight now, and extremely busy with school, gymnastics, sewing, crafts, tennis, baking, friends, and family. Hopefully, we'll get back to blogging together soon!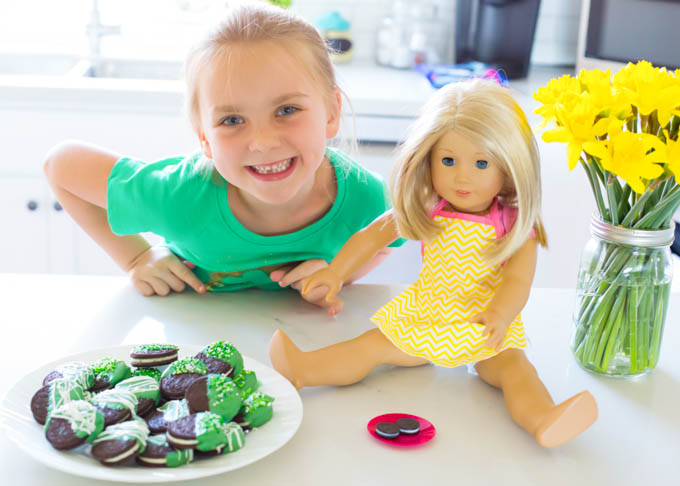 **All photos and content on Joy in Every Season are property of Joy in Every Season. Permission must be granted for any re-use of pictures, or word-for-word recipes or text. Please contact Renee (via the contact button) for permission before using any content found here. Thank you.