Nothing quite says summer, more than fun bright colors, sweet tangy lemons, and sunshine. That is exactly why I decided to set this Lemon Themed Tablescape! I love walking by my dining room and seeing this table. Doesn't it just scream happy??
I couldn't be more excited about how this tablescape turned out. It's exactly what I had envisioned when I pulled out my lemon salad plates! Happiness on a table!! Sadly, I set this table just for fun, but hopefully once the Corona Virus is behind us, our dining room will once again filled with friends and family. In the meantime, a small outdoor BBQ will have to do.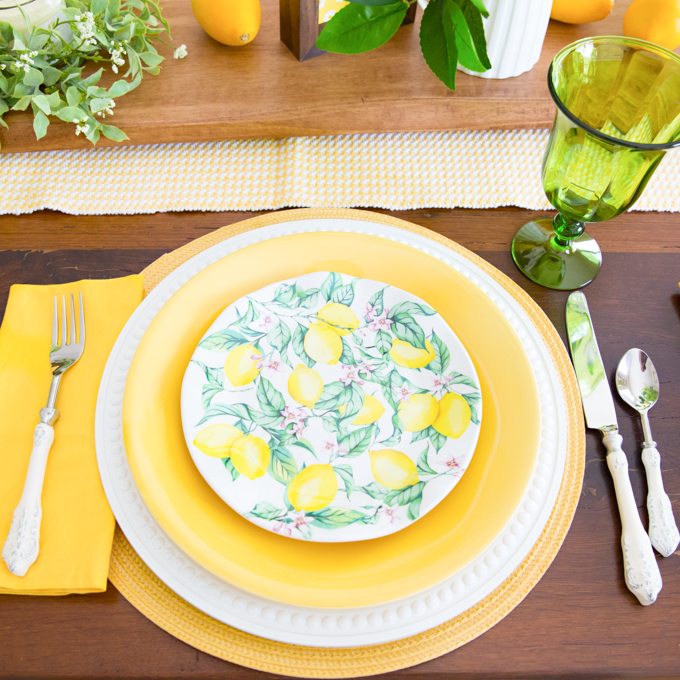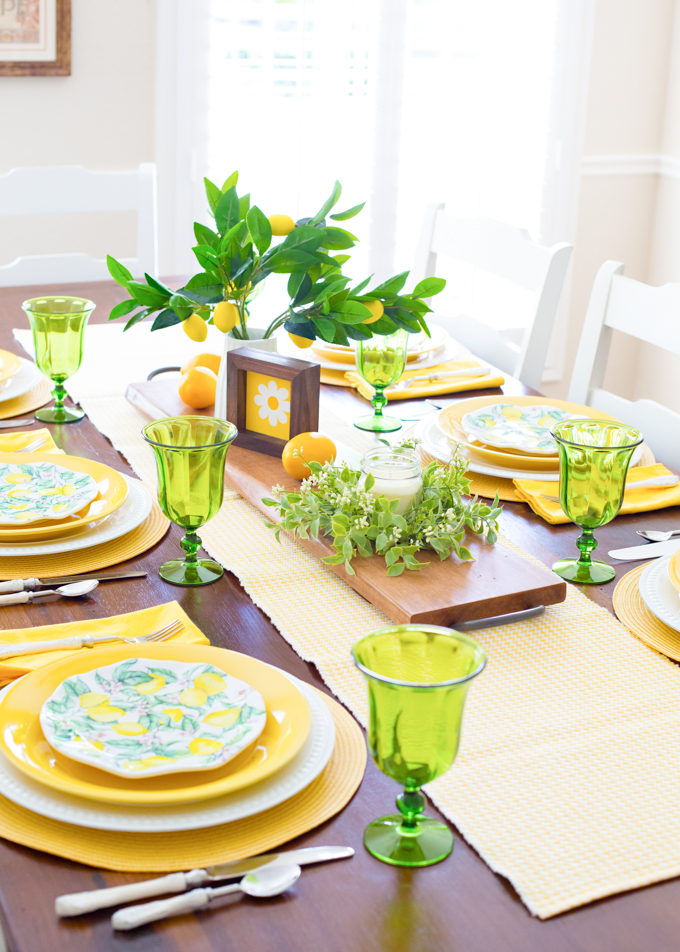 I believe that setting a table doesn't need to be complicated, but it is all about the details. I typically start with one piece (for this table it was the lemon salad plates), then build from there. I'm a bit of a dish hoarder, so I typically have what I need to "layer" my place settings.
I often get asked where I shop, and my answer is, "everywhere." If I like it, I think I have a use for it, and the price is right, I typically buy it.
In this case, the yellow placemats and the white chargers were from Pier 1. I've had the yellow dinner plates for so long, I don't remember where I got them. The salad plates I picked up from a little gift store/boutique in Stowe, VT when we were traveling a few years ago. The owner, Cristina, has become a sweet Instagram friend. I hope you'll check out her online shop, The Country Store on Main. I've even ordered a few of my face masks from her. They're adorable and ship fast!! The yellow checked table runner, the wooden board, and the white pitcher are all Home Goods finds. The white flatware is from Antique Farmhouse. and the candle from Antique Candle Co. I picked up the lemon branches from Target Dollar Spot. You can find the cute the cute interchangeable sign from a favorite Etsy vendor of mine, Erica Dixon. Lastly, the Lime Green Goblets are an Amazon find.
We moved into this house eight years ago, and one of the first things I was going to do was change this chandelier. That still hasn't happened.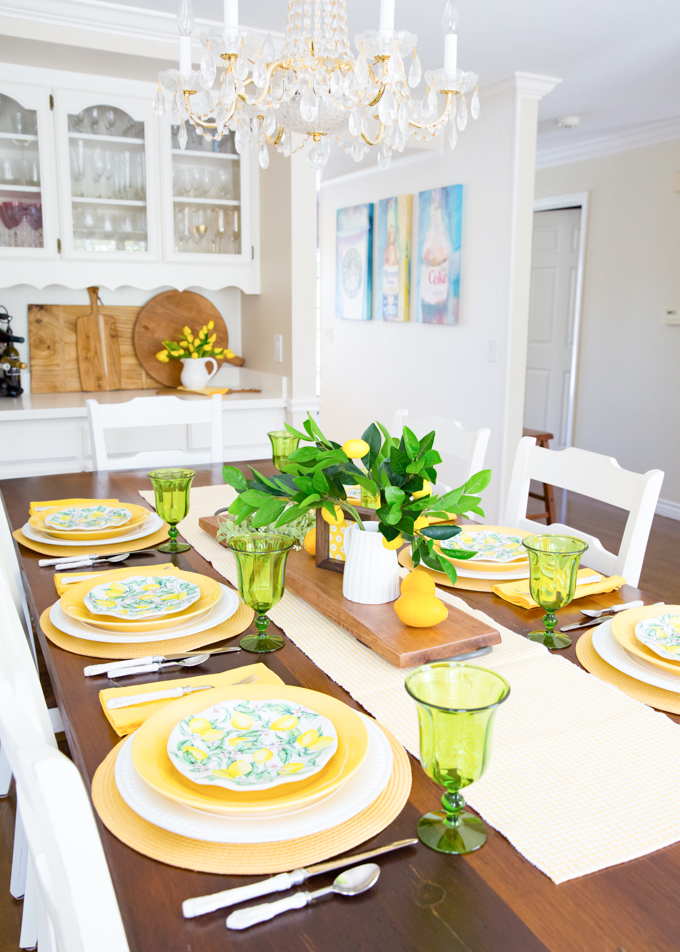 It's all about the details.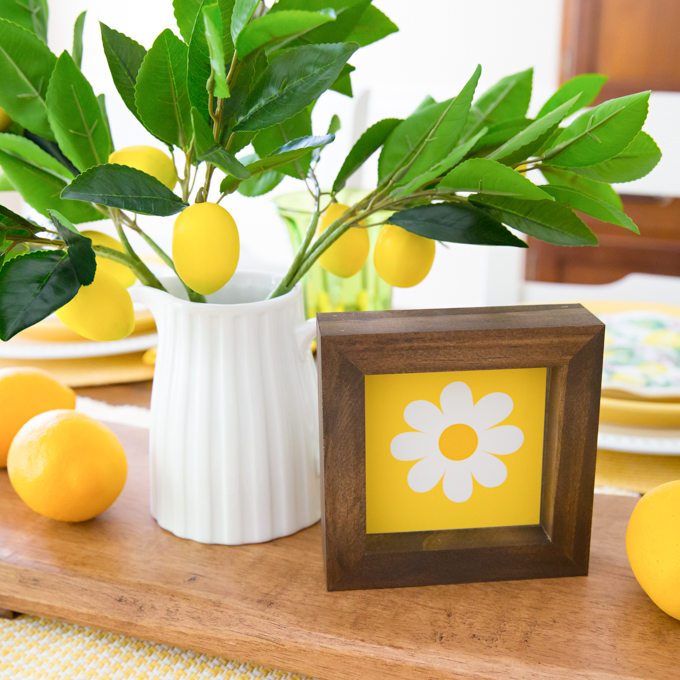 Details, details, details……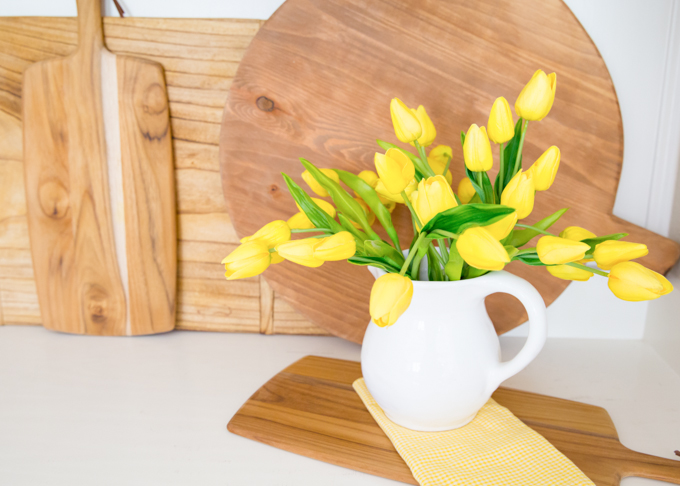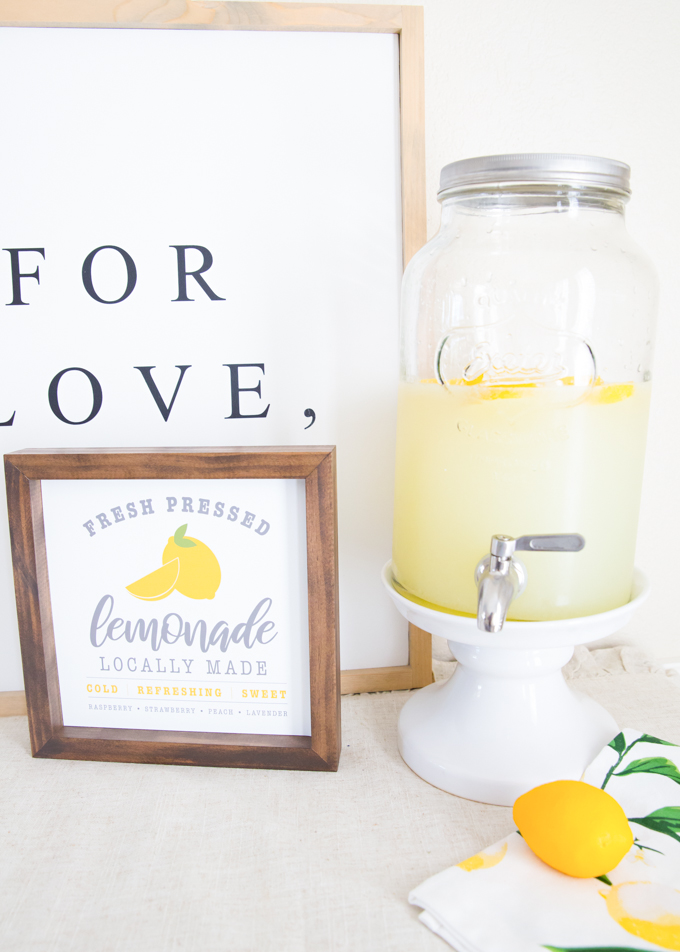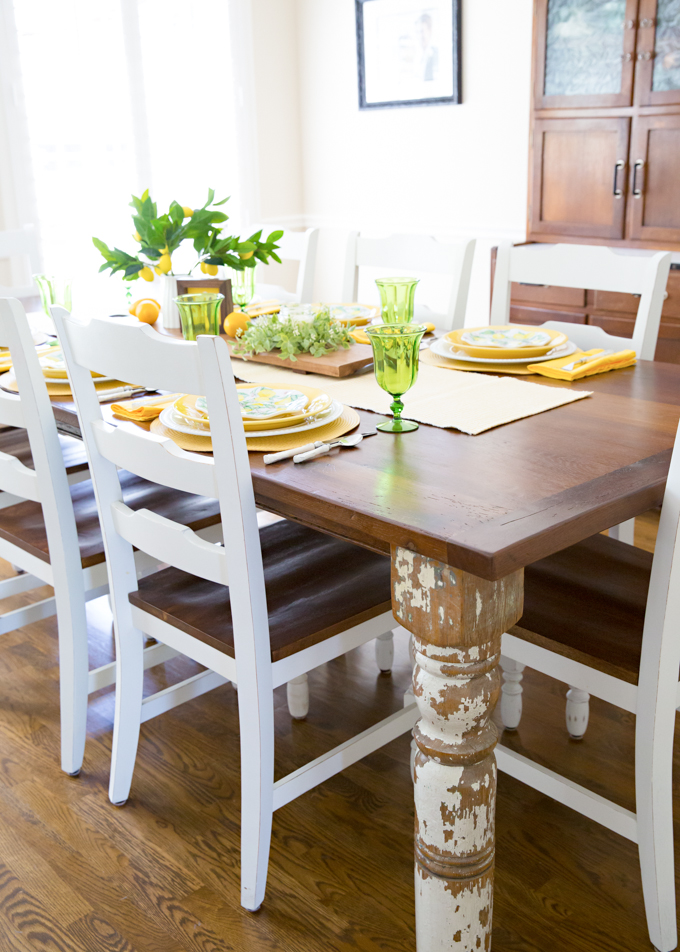 Remember to set it pretty, but keep it casual enough that your guests are comfortable and have a good time!!
I hope you've enjoyed this Lemon Themed Tablescape and were able to get some inspiration from it! I'd love if you'd pin the following image onto your favorite Pinterest board.