I've been blessed with a sister that picks berries and makes jam every year!! More importantly she blesses me and my family with her unconditional and friendship, but let's not dismiss the fact that I always have a few jars of homemade jam!! And it's delicious jam!!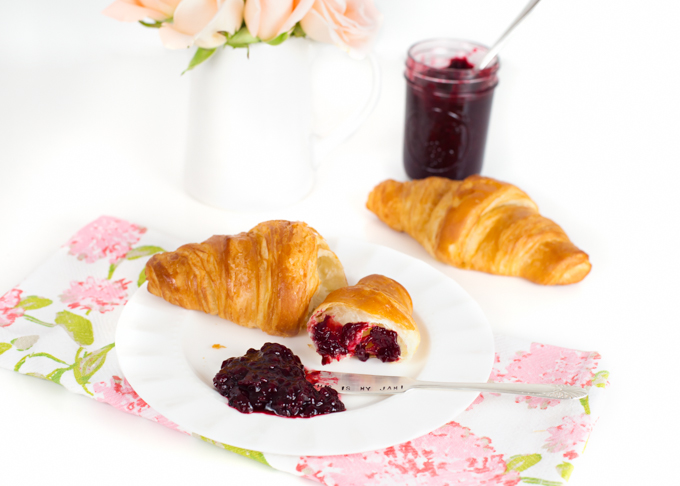 This year I completely missed the berry picking season. I'm going to blame it on the drought that's going on in CA and the short picking season. Or maybe just a busy life. I don't know, but sadly I have no berries in my freezer for cobbler making. My sister however, planned a little better than I did, and got to the berry farm a week before me and managed to get enough to make her luscious sweet jam!
This year she used a different Pectin and was able to reduce the amount of sugar she used. This might have been her best ever! It was sweet, yet still a tad bit tart. Made from fresh picked Olallieberries, which are a slightly tart berry, this recipe was perfect!
Wikipedia: The olallieberry (pronounced oh-la-leh, sometimes spelled ollalieberry, olallaberry, olalliberry, ollalaberry or ollaliberry) is a cross between the loganberry and the youngberry, each of which is itself a cross between blackberry and another berry (raspberry and dewberry, respectively).
The original cross was made in 1935 by S. J. Harvey with the United States Department of Agriculture Agricultural Research Service (USDA-ARS), who ran the cooperative blackberry breeding program between the USDA-ARS and Oregon State University. Selected in 1937 and tested in Oregon, Washington and California as "Oregon 609", it was named "Olallie" and released in 1950. While developed in Oregon, it has never been very productive there and is therefore primarily grown in California.
"Olallie" means berry in the Chinook jargon.
Olallie Lake in Oregon's Cascade Range is named after the Chinook term due to the abundance of berries in that area.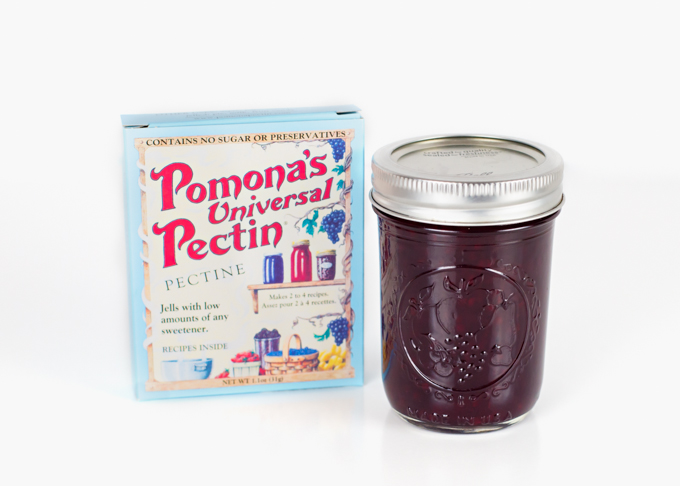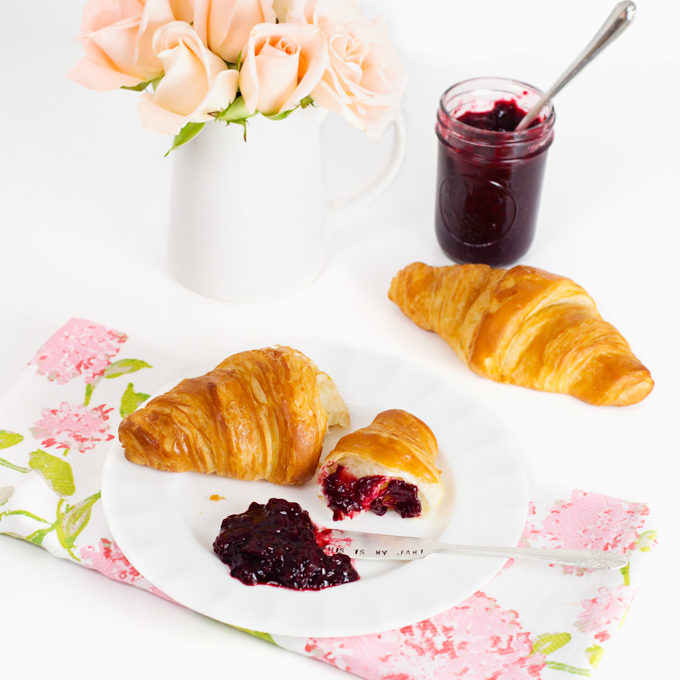 Did you happen to notice the cute little jam knife? My super talented and creative friend Amy made it. And I knew I had to have it! You can find her store HERE.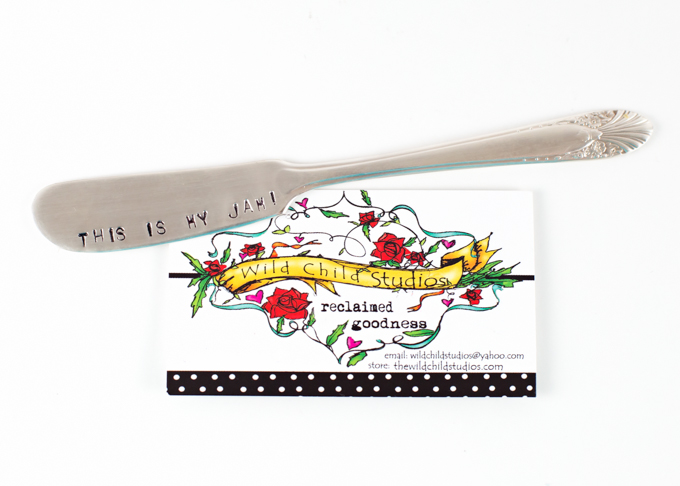 *Remember that sharing is sweet! Please share this post onto your FB page or other favorite social media site.
Olallieberry Jam
This recipe is from Pomona Pectin. My sister used the full 2 cups sugar which is still considerably less than other recipes.
Ingredients
4

cups

mashed fruit

3/4-2

cups

sugar

2

tsp

pectin

Pomona Pectin

2

tsp

*calcium water
Instructions
*Calcium water: put 1/2 tsp white calcium powder and 1/2 cup water in a small, clear jar with lid. Shake well.

Wash and rinse jars. Let stand in hot water.

Bring lids to boil, turn off heat, let stand in hot water. Wash screw bands, set aside.

Prepare fruit by removing (if needed) and mashing.

Measure fruit into pan, add *calcium water, stir well.

Measure sugar into separate bowl. Stir pectin powder into sugar and mix well.

Bring fruit to a full boil.

Add sugar/pectin, stirring well to dissolve while mixture returns to full boil. Remove from heat.

Fill jars to 1/4" of top. Wipe rims clean. Screw on 2-piece lids.

Put filled jars in boiling water to cover.

Boil for 10 minutes. Remove from water.

Let jars cool.

Check seals: lids should be sucked down (you'll hear the pop sound).

Store for up to 1 year (stored in cool pantry).

Lasts 3 weeks once opened (keep in refrigerator once opened).