I'm trying to stay cool and beat the CO heat and I can't think of a better way to do it than with popsicles!! Icy cold homemade popsicles!! Icy cold Watermelon Lime Popsicles to be exact!!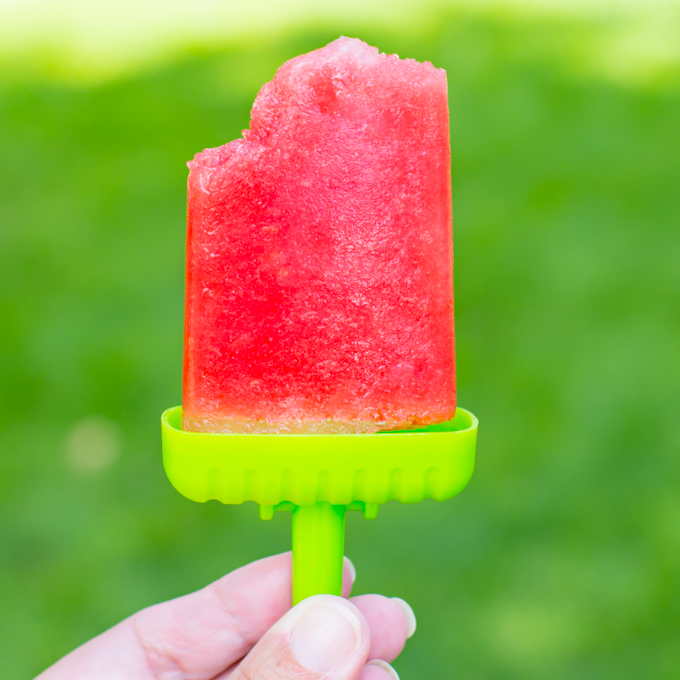 I'm a CA girl, born and raised, but, I'm visiting in CO because ….. insert big fat SMILE here………. I was just blessed with a new grand baby!! This is what life is all about!! Pure JOY, wrapped up in an 8lb 1oz bundle of baby boy!! And, not only do I get to love on Baby Ryken Jude for a couple of weeks, but he just happens to have two big sisters!! This Nana is in pure heaven, from the time I get up, to the time I fall into bed at night, I'm Nana (and Mom). I'm playing, going to the park, coloring, building legos, holding baby, doing laundry, cooking, and what ever else my daughter and son-in-law need me to do. I'm beyond blessed!!!
I thought while I was here it would be fun to make popsicles with the girls. They love helping me in the kitchen and I figured popsicles are the perfect afternoon treat.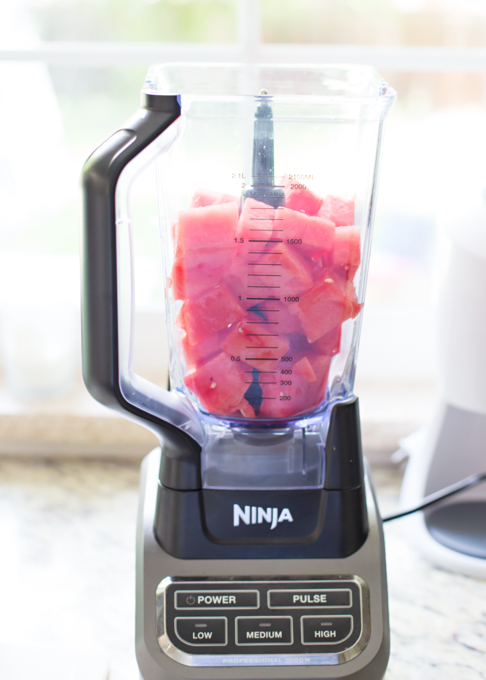 My little helpers liked to help measure, push the blender buttons, squeeze lime, and pour the watermelon puree into the molds.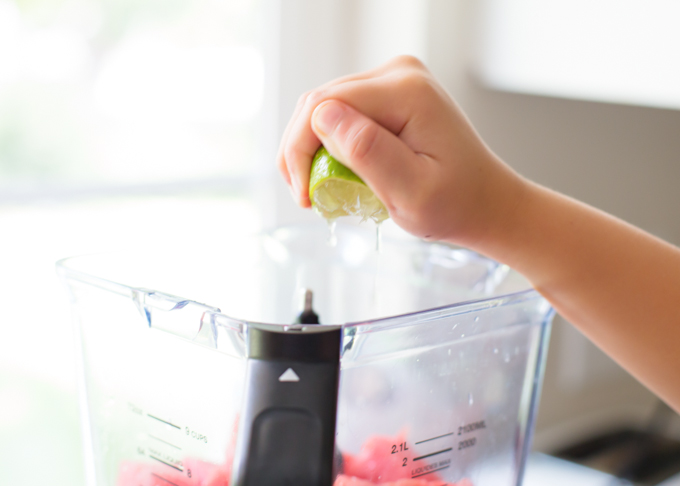 Time for the freezer!!
Once frozen it was time to head outside and enjoy our homemade treat!!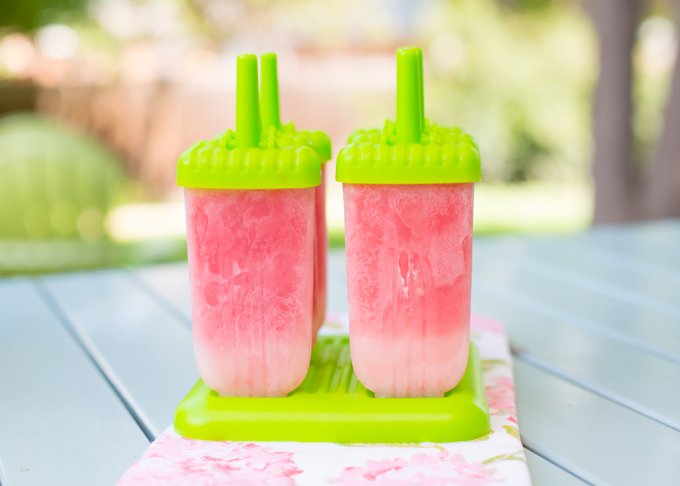 I'd say they enjoyed them!! And, so did their Mom and I!!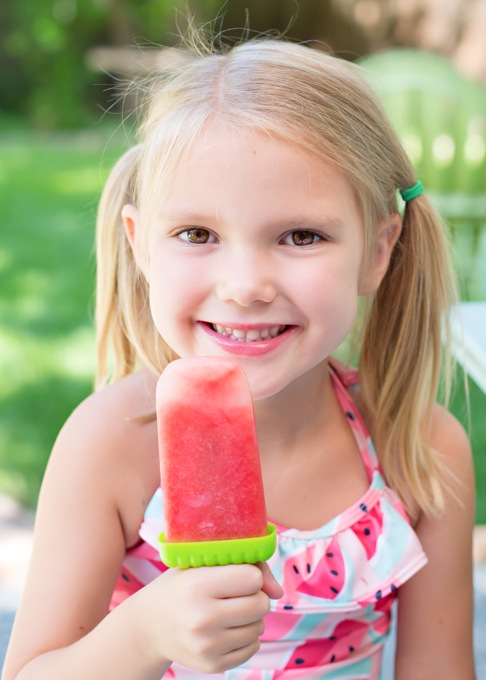 Seriously, could these two get any cuter?!?! And, I bet you can tell by looking that the little one is a huge goof-ball!!
Doesn't this look amazingly refreshing??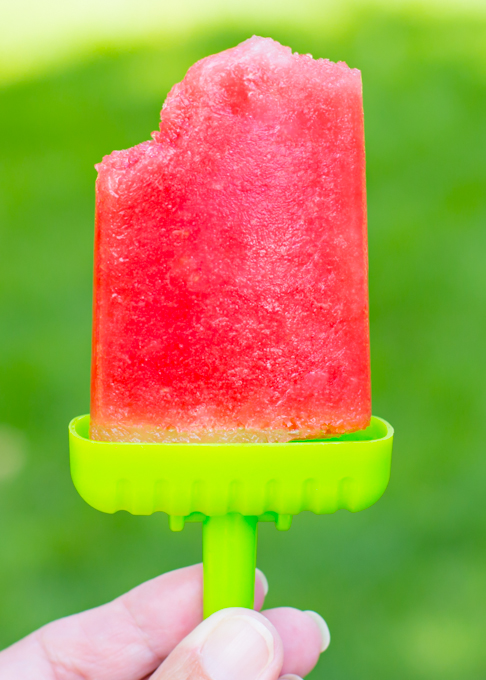 And since I know that popsicles and grand babies are the best posts ever, how about using the share buttons below and share the love!!
Watermelon Lime Popsicles
Ingredients
6

cups

fresh watermelon

cubed

1/4

cup

sugar

1/4

cup

water

1/4

tsp

salt

Lime juice

I used 1/2 of a very juicy lime
Instructions
Combine sugar and water (known as simple syrup) in small pan and heat just until sugar is dissolved. Cool.

Cube watermelon and place in blender.

Add cooled simply syrup to blender with watermelon cubes, salt, and lime juice.

Puree until well blended.

Pour into molds (makes approx 6-8) and freeze.

Enjoy!!