Is your garden overflowing with fresh basil? Or maybe you have a farmer's market near you? Either way, making pesto is quick, easy, delicious, and perfect to make ahead and freeze. I love making big batches of my Basil Pesto (make it and freeze it)! Dig through my freezer and I'm sure you'll find multiple zip-locks bags full of pesto cubes. Yep, cubes! Doesn't your pesto come in cubes? It will if you freeze it in ice cube trays!!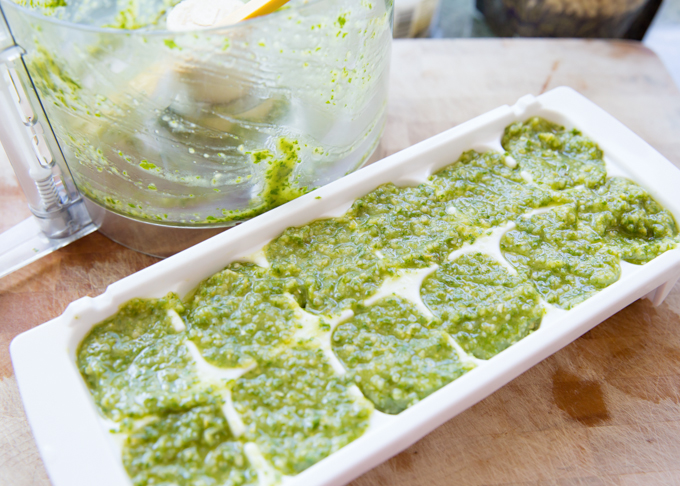 I just love going out into my little garden and picking fresh veggies. And basil is one of my favorites!
I've been using this Basil Pesto recipe for about a gazillion years now. Maybe, 15-20 years, but that's still a lot of pesto! It's basic, but I'll continue to use it because I love it. I did recently make a Zesty Avocado Pesto that was out of this world delicious, but it won't replace the basic.
Especially during basil growing season, I always make sure to have the other ingredients on hand: good olive oil, pine nuts, fresh garlic, salt, pepper, and fresh parmesan. Making pesto is as simple as combining all the ingredients in a food processor and letting it run for a few minutes. It's seriously so simple, that there is no reason to ever buy pesto again!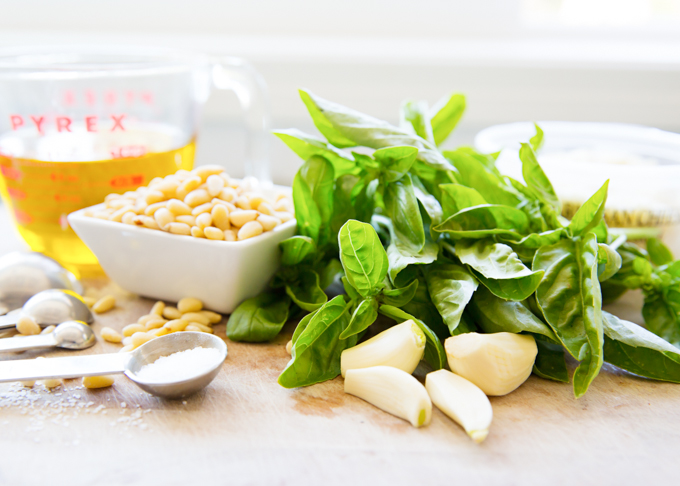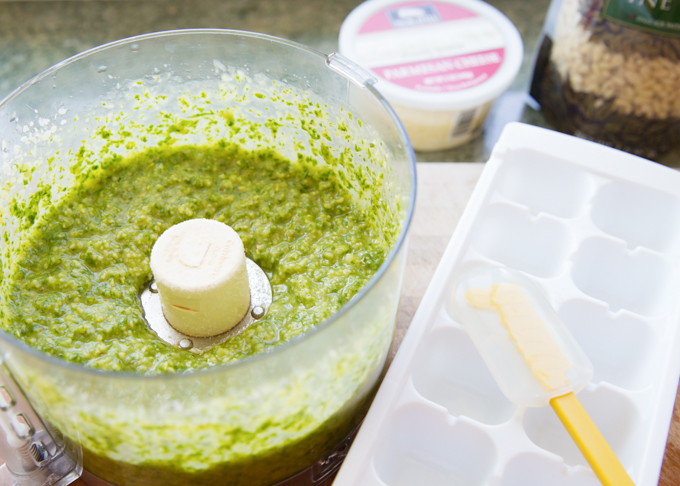 After the pesto is made, simply fill an ice cube tray (or 2 or 3) full of pesto and place in the freezer. A few hours later, pop the frozen cubes of pesto out and place in freezer zip lock baggies. I continue to make the pesto all season long, as it seems I can never have enough on hand. We love pesto on hot pasta, on garlic bread, in cold pasta salads, in scrambled eggs, and on sandwiches. What is your favorite use for pesto??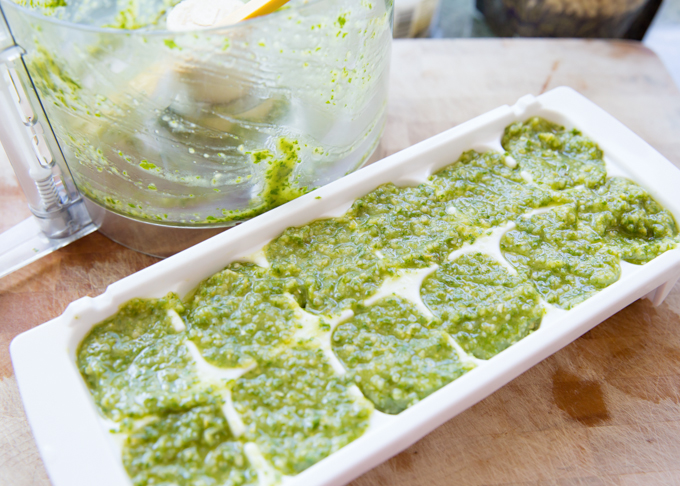 Just look at those little frozen cubes of pesto goodness!! Take out a little or a lot and quickly add them to your favorite pesto meal!!!! There's nothing better than Basil Pesto (make it and freeze it) available to use all year long!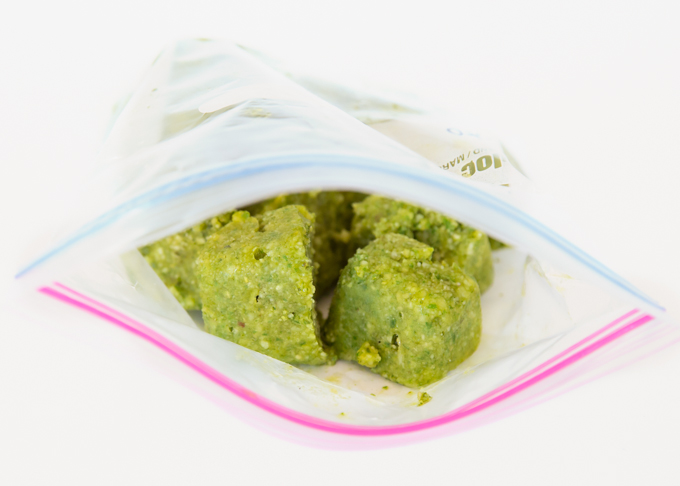 When your garden is full of pesto, you'll want to have this recipe on hand, so go ahead and Pin it!

Basil Pesto
Ingredients
2

cups

fresh picked basil leaves

3

large cloves garlic

3/4

cup

pine nuts

3/4

cup

good olive oil

3/4

cup

fresh parmesan cheese

not the stuff in the green can

1/2

tsp

salt

1/4-1/2

tsp

fresh cracked pepper
Instructions
Place basil, garlic, nuts, and olive oil in food processor fitted with a metal blade.

Process until fairly smooth, wiping down sides once or twice if needed.

Add cheese, salt, and pepper and give it a quick whirl to mix.

Use immediately or freeze in ice cube trays.

Once frozen, pop them out and place into freezer zip-lock bags (date the bag w/sharpie).
If you love pesto half as much as I do, you'll want to try a few more of these recipes!
Zesty Avocado Pesto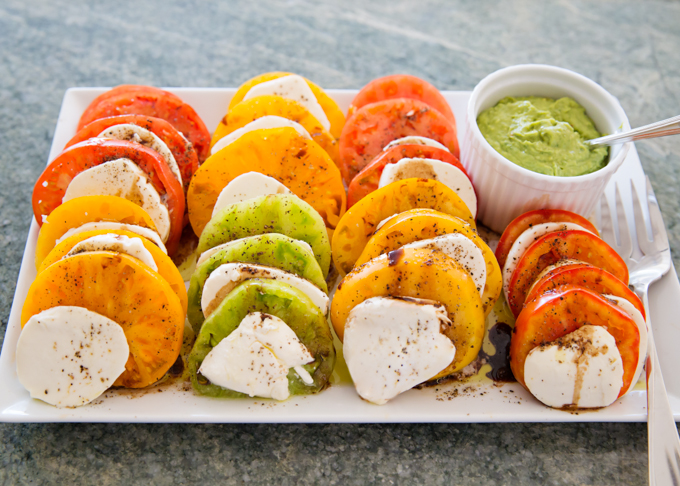 Caprese Avocado Pesto Pasta