Isn't a summer time garden the best? Even though I will admit to mine not being the biggest and the best this year, I'm getting plenty of fresh basil. And it's delicious! I've been making my traditional pesto recipe for years and years, but was inspired by an Instagram post I saw for a zestier version. Lots of fresh lemon juice and spicy red pepper flakes give this Zesty Avocado Pesto the perfect zing.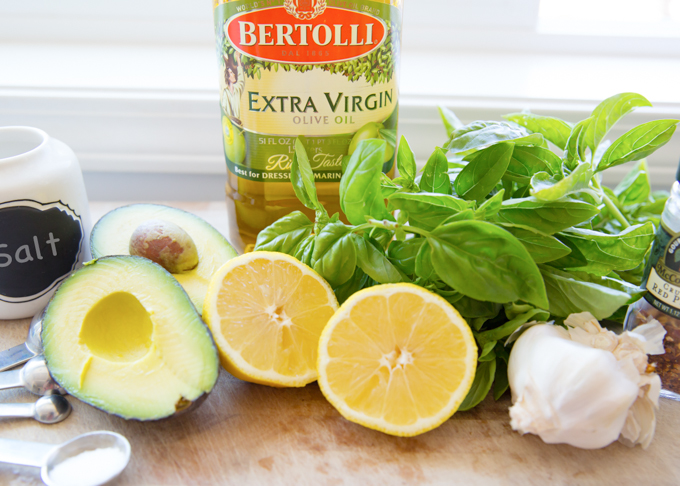 Pesto is so simple to make. It only takes a few ingredients, most of which are pantry staples. I don't use my food processor too often, but I always use it when making pesto. This Zesty Avocado Pesto was no exception. I measured all the ingredients right into the food processor bowl fitted with a metal blade, turned it on and gave it a whirl. In no time at all, I had a creamy pesto!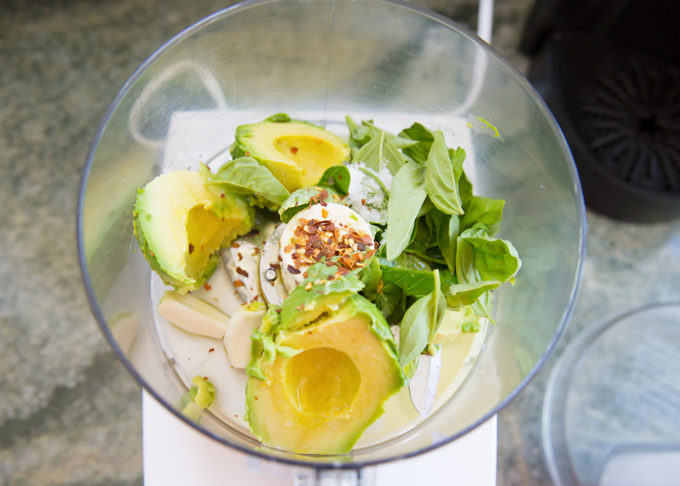 I served this batch of pesto two ways, first on a delicious heirloom tomato sandwich. I lightly toasted a couple slices of sourdough bread, spread a little mayo, topped with thick slices of juicy heirloom tomatoes, a big dollop of Zesty Avocado Pesto and lots of fresh cracked pepper. It was seriously the best lunch I've had in a long time!!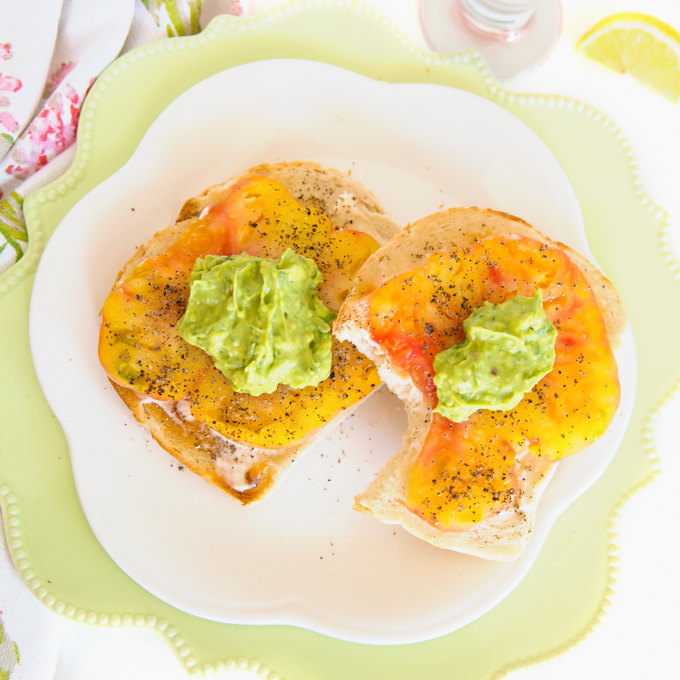 I wasn't sure how well this pesto would hold, since it's loaded with fresh avocado, so I placed the leftover into a plastic lidded container and placed into the refrigerator. The following day it was still looking as fresh as when I made it. So, I decided to cook up a bit of pasta and enjoy it for dinner. It was just as delicious! You might notice the little bowl of parmesan in the photo. I thought, because I always put parmesan on pesto, that I'd put a sprinkle on my pasta. Nope. It was so creamy mixed with the pasta that I left it off.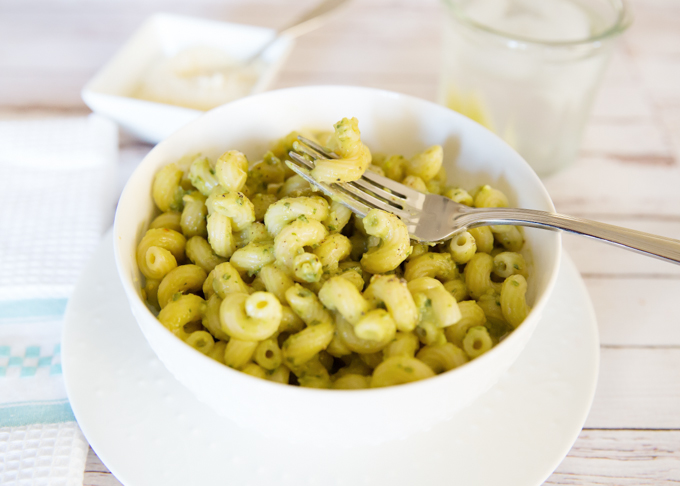 A couple of days later, we were having company, so I made up another batch and served it on a Caprese tray. It was the perfect topping for the fresh tomatoes and creamy mozzarella.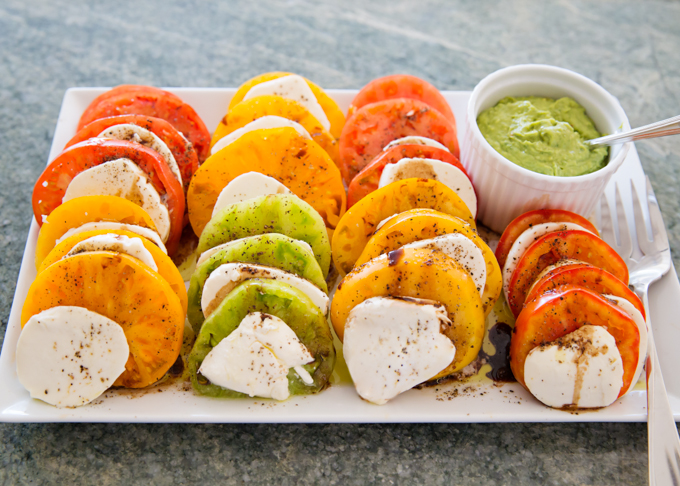 One recipe three ways. There you have it. I hope you give it a try and enjoy it as much as I did.
Zesty Avocado Pesto
Makes a delicious topping for caprese salads, is a perfect spread on a sandwich, and delicious as a pasta sauce.
Ingredients
1

large avocado

pitted and flesh scooped out

1

large handful fresh basil leaves

about 1 1/2 cups

Lemon Juice

fresh squeezed juice from one lemon

3

cloves

garlic

1/4

cup

extra virgin olive oil

1/4

tsp

kosher salt

1/4

tsp

red pepper flakes

or to taste

**fresh cracked black pepper for serving
Instructions
Place all ingredients into food processor fitted with a metal blade.

Blend until creamy and smooth.