Ahhhh, baked beans!! What's a better side at a BBQ then beans? I've tasted a lot of baked beans in my day, and my baked beans just might be The Best Baked Beans. And since 4th of July is possibly the biggest BBQ day of the year, I figured it was the perfect time to share my recipe.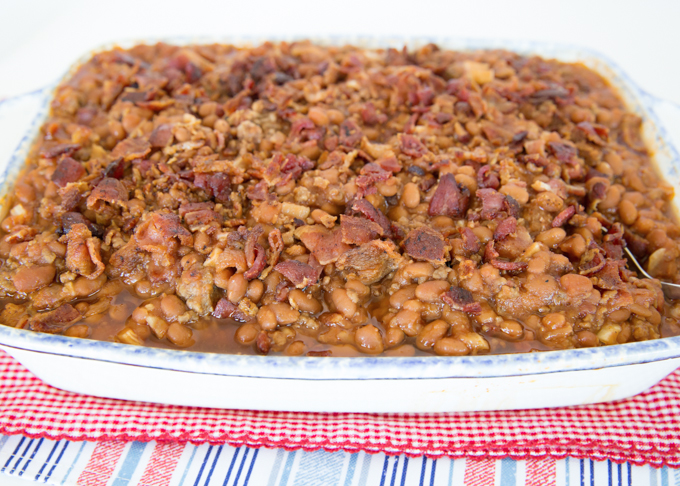 I got this recipe from a friend back when my girls were in elementary school (20+ years ago), and I've been making them ever since. They're still a favorite and one of my most requested BBQ sides. And the best thing about these is that they are so easy to make for a large crowd (I've made them for 100+ on multiple occasions), and, you can make them the day before (bake the day of serving).
Back in the day, I made these every 4th of July. We used to host a large 4th of July party (swim/bbq/fireworks), but now that the family is grown and it's just my hubby and I this year, there will be no beans. Now don't be getting too sad for me, I made them last week when we had company for dinner 🙂
Whether or not we host a 4th of July party, I need to decorate! After Christmas, 4th of July is my favorite holiday. I love BBQ'ing with friends, being out in the sunshine, and all things red/white/blue!  I just can't help myself, I have to decorate.  This year I kept it fairly simple, but ……. a few of my favorite red/white/blue and stars/stripes items make an appearance!
Here's a peek into my 4th of July decor….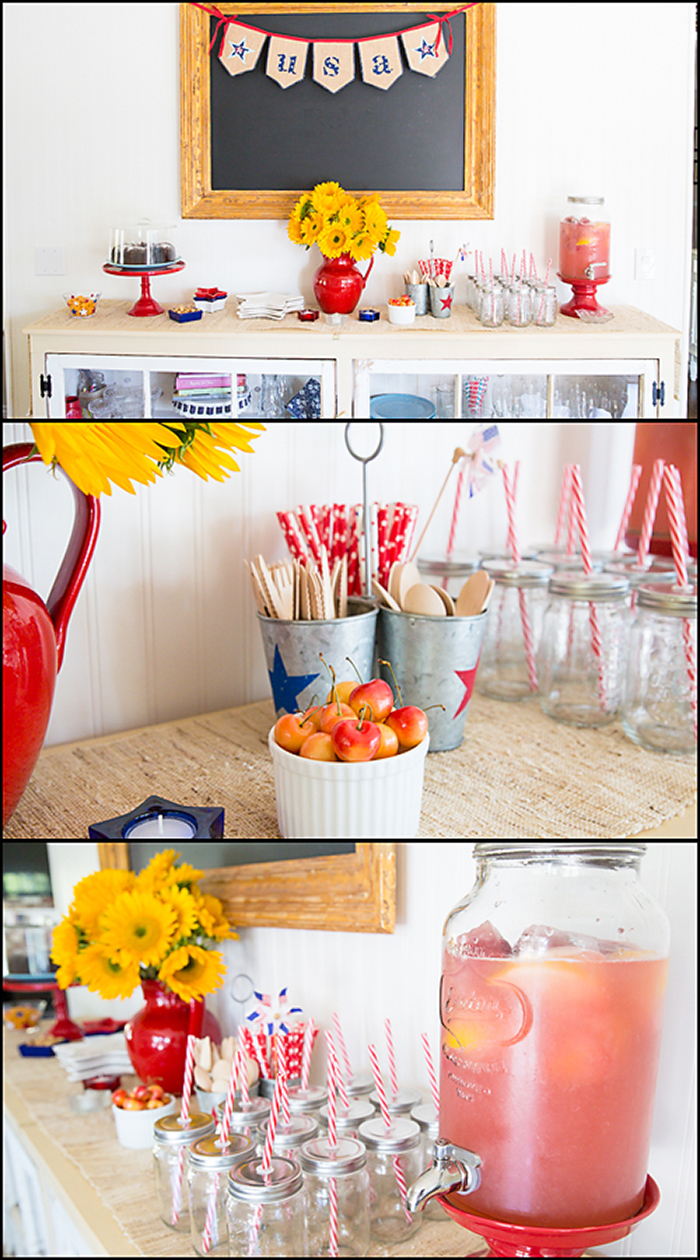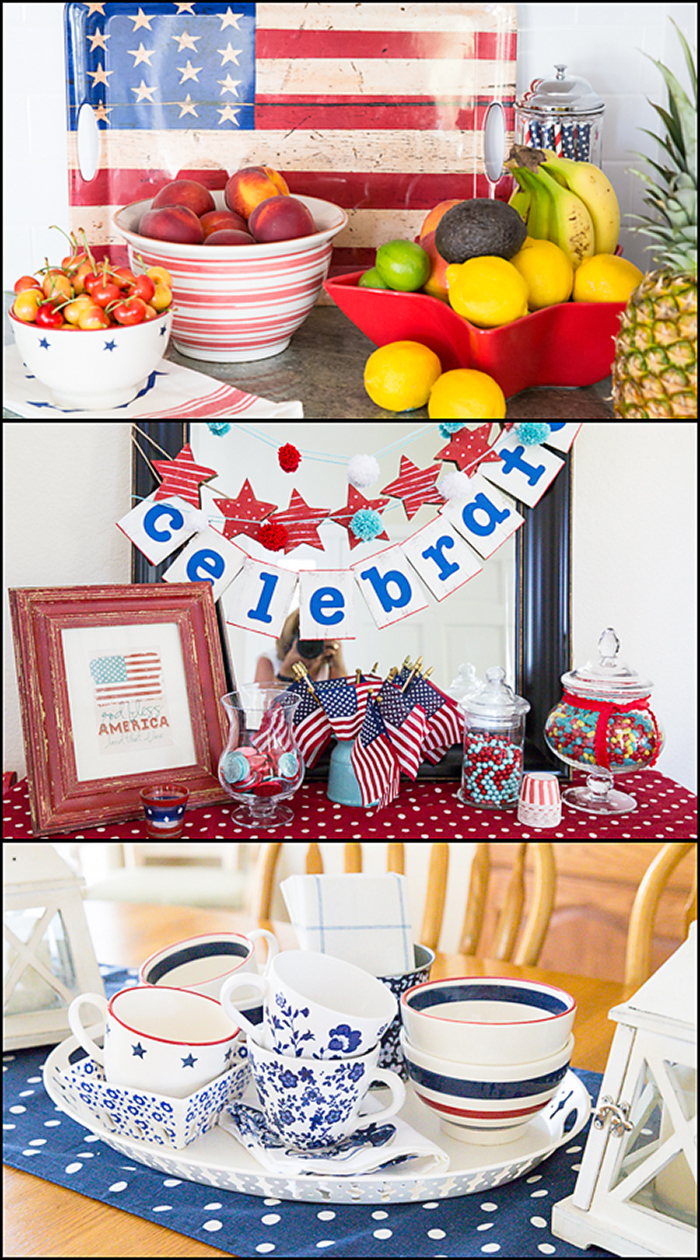 And finally, my Baked Bean recipe…..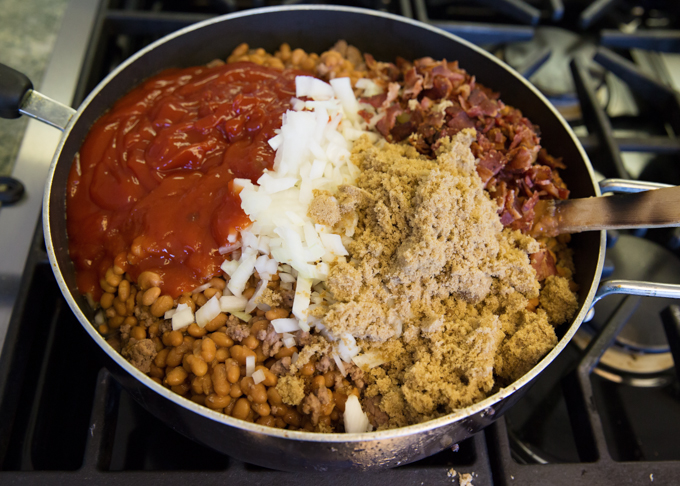 Lots of ground beef, beans, fresh chopped onions, ketchup (or is it catsup?), brown sugar, and crispy bacon are gently mixed together.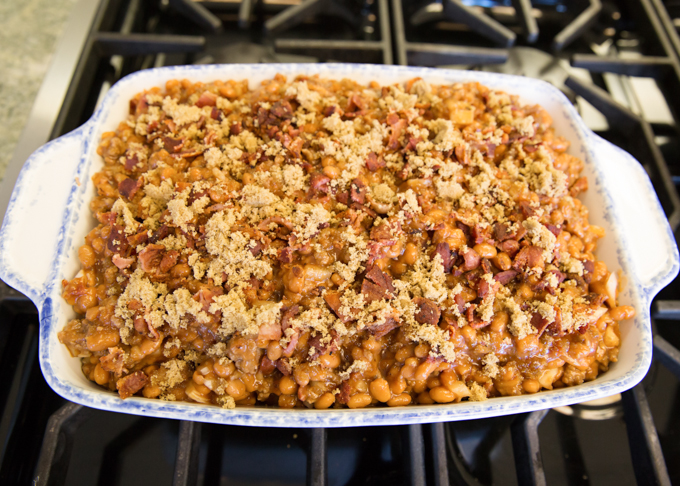 Topped with more bacon and brown sugar. Cover with foil and bake them for a really long time!!!!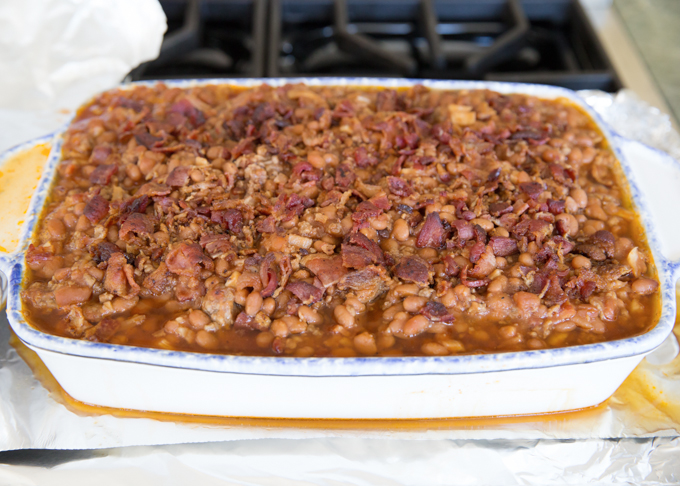 Trust me on this, line the bottom of a large baking sheet with multiple layers of foil. Place your baking dish on top. Then bake. Do you see the mess under the pan? That sugary sticky mess would have been burnt on the bottom of the oven if I skipped this step.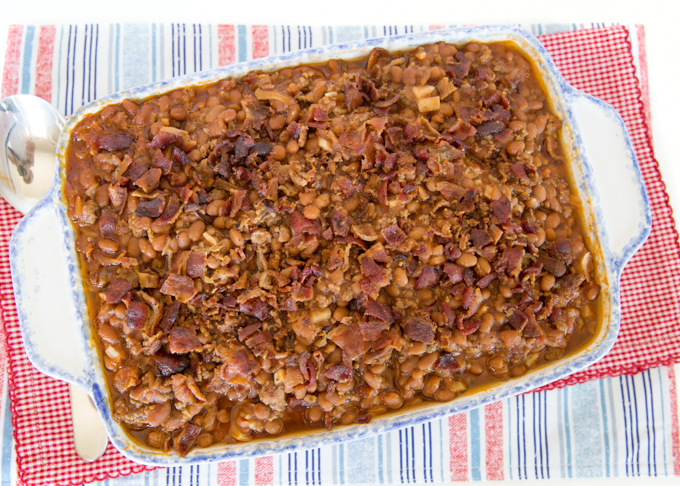 Grab a big serving spoon and get ready to dig in!!
Oh YUMMY! Baked beans and a side of cornbread, what could be tastier??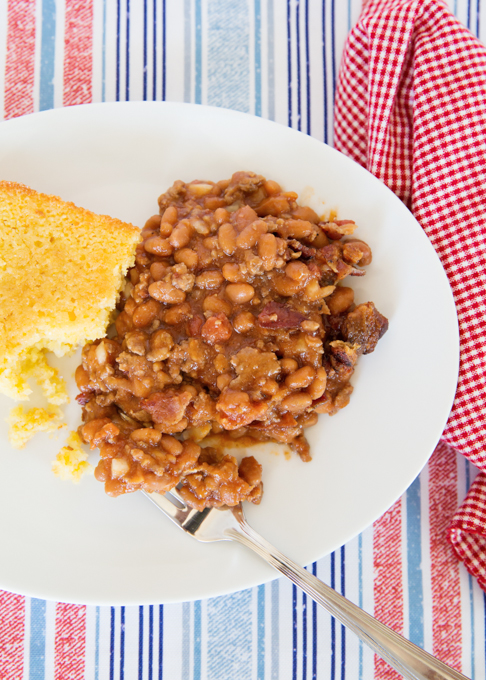 And don't forget, if you love this recipe, please PIN it.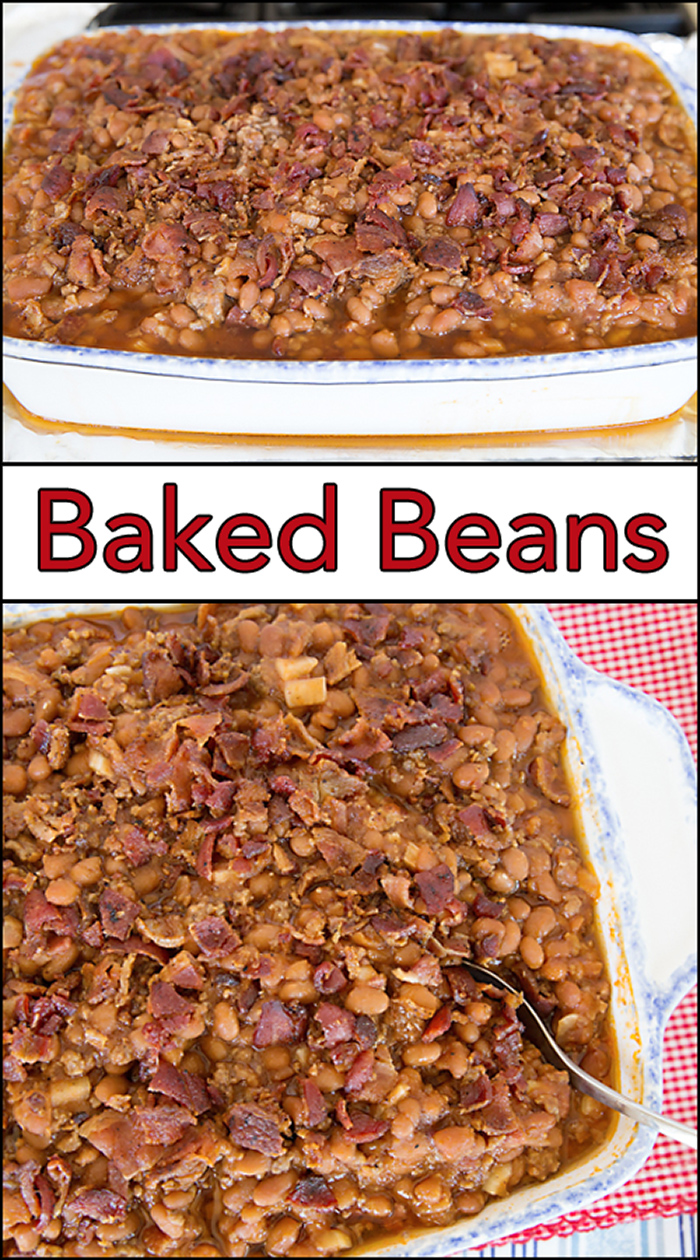 The Best Baked Beans/4th of July Decor
Ingredients
4 28

oz

cans Campbell's Pork & Beans

drained

1 3/4-2

# 80-20 ground beef

browned

1

# bacon

cooked crispy and chopped. Reserve 4 slices (chopped) for topping.

1

lg yellow onion

finely chopped

1

cup

dark brown sugar

reserve 1/4 cup for topping

1 20

oz

bottle ketchup
Instructions
Brown the ground beef in large frying pan (season with salt and pepper), drain fat if needed.

In a separate frying pan, cook the bacon till crispy.

Chop or crumble bacon, reserving 4 crumbled slices for the topping.

Drain the beans.

Finely chop the yellow onion.

Add beans to cooked ground beef. Gently stir in ketchup, chopped onion, chopped bacon, and brown sugar.

Put mixture into large oven proof casserole.

Top with reserved brown sugar and chopped bacon.

Cover with foil.

Place casserole dish onto foil lined rimmed baking sheet (you do not want this to over flow onto the bottom of your oven).

Bake at 350• for 45 minutes, then reduce heat to 200* and cook for another 2 hours.
Looking for me delicious side dishes??
Pineapple Fried Rice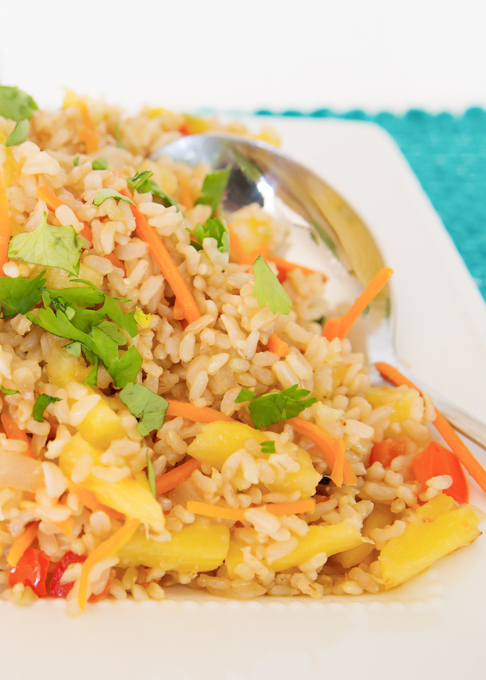 Loaded Smashed Potatoes 
30+ Delicious Summer Salads