My Big Fat Greek Wedding came to mind as soon as a pulled my bundt pan out to make my Kahlua Cake. I have to share this scene with you, it's as funny today as the first time I saw it!
Original scene from My Big Fat Greek Wedding   *I tried to embed the video, but it didn't work. Click the link to watch.
I have no idea where I originally got this recipe. It's been years (same with my bundt pan). But every once in a while, you need to pull out the old recipes and remake them. I'm glad I did!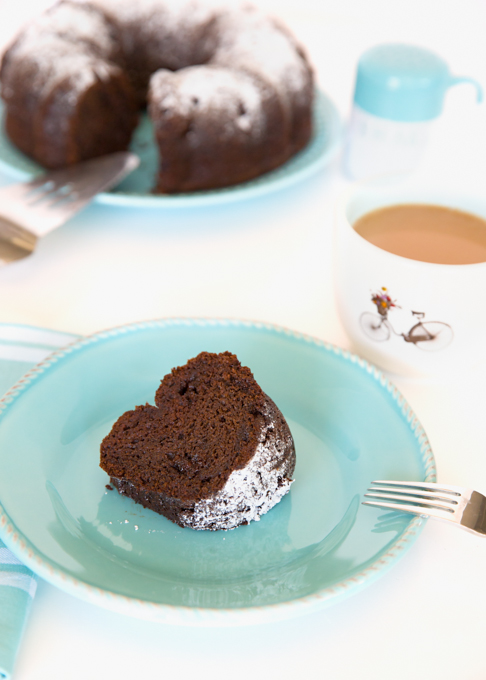 I can't stop watching the uTube videos for My Big Fat Greek Wedding. I think I just need to make a big bowl of popcorn and sit and watch the entire movie. Maybe it's from marrying into a large family, but I find that movie hysterical! So much food, so many family members, practical jokes, and always loud! That's our family! With the exception that we aren't Greek.
Ok, this cake, is really delicious! If you like a moist, rich, chocolate cake, you need to try this. The dusting of powdered sugar is the perfect "frosting." And, I'm a firm believer that if there's no frosting, its okay to eat for breakfast!! Am I right or am I right?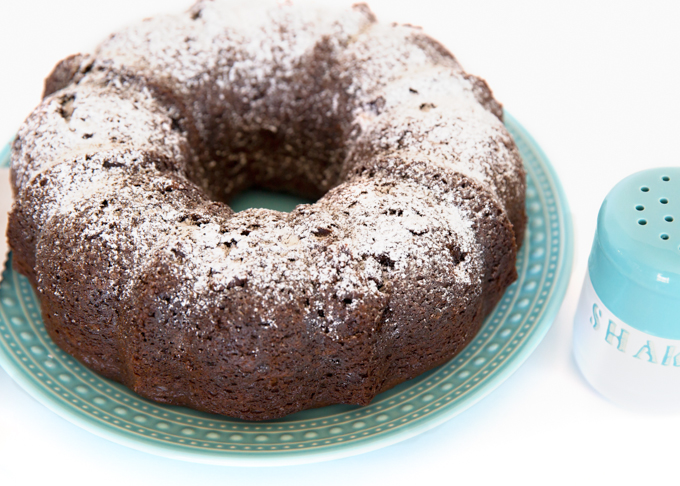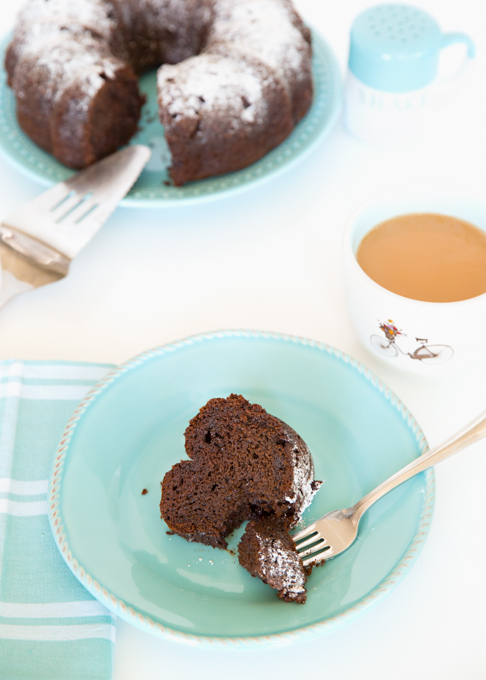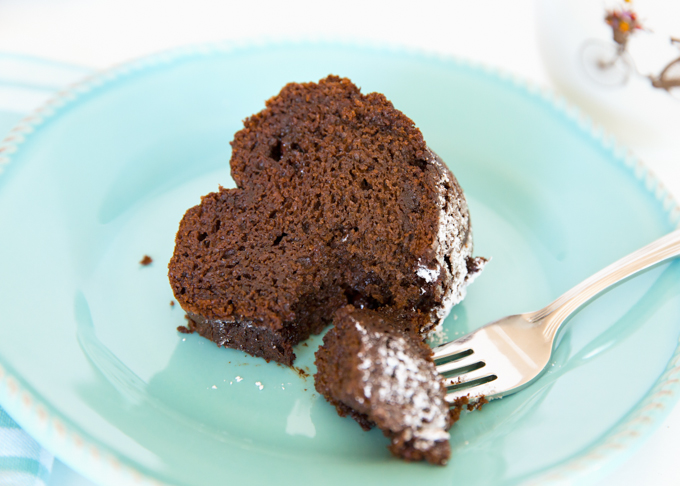 You can thank me later for this recipe. I know you're going to like it!
Or you can thank me by using the little Social Media buttons below and sharing!
Kahlua Cake
Ingredients
"Pudding in the mix" chocolate cake mix

4

eggs

1

small pkg instant chocolate pudding

1

pint

sour cream

6

oz.

chocolate chips

2/3

cup

Kahlua

3/4

cup

vegetable or canola oil

Powdered sugar for topping
Instructions
Mix all ingredients (except chocolate chips) together using a hand mixer until well combined.

Stir in chocolate chips.

Pour into prepared bundt pan (spray with non-stick spray)

Bake at 350• for 45-50 minutes.

When done, place pan on metal cooling rack for approx. 10-15 minutes.

Carefully remove cake from pan (you might need to run a knife around edges).

Cool cake completely on wire rack.

When cool, transfer to serving plate and dust with powdered sugar.