Mama likes cornbread, cornbread, cornbread…….Oh yes I do!! I pretty much love corn anything!! Fresh corn on the cob, roasted corn salad, corn cookies, corn cakes, corn chowder, cornmeal pancakes, and, of course, plain ole cornbread. This however, is not plain ole cornbread!!!
The cornbread should really be called corncake, because it's sweet and rich and moist. There is no need to serve it with butter or honey. Just plain, just plain sweet corncake!!
This recipe is quick and easy to make. No need to pull out the big stand mixer, the handheld works just fine.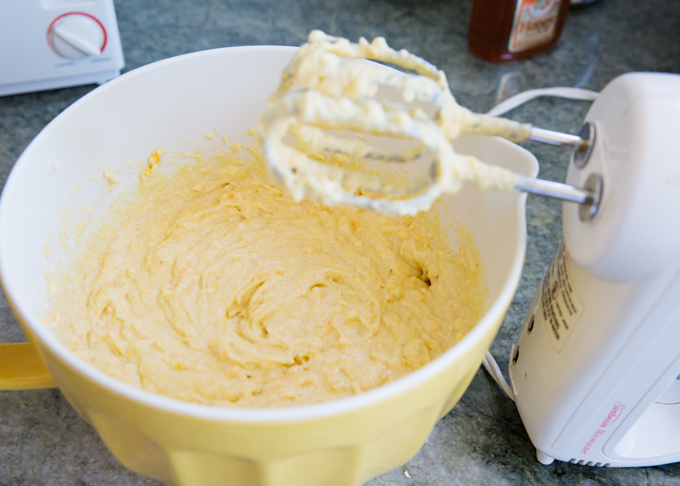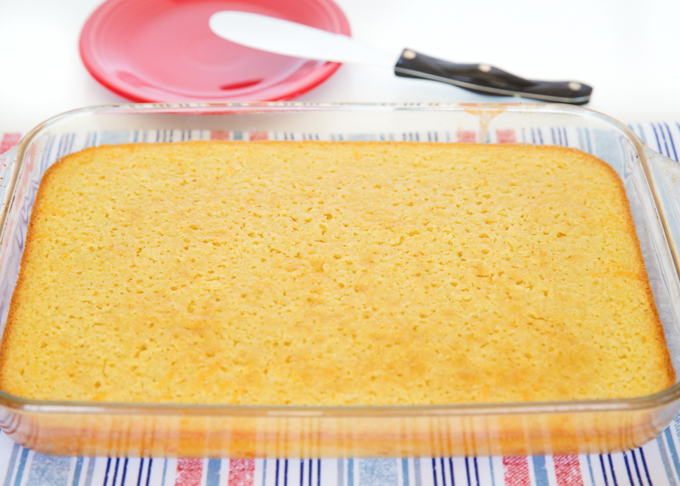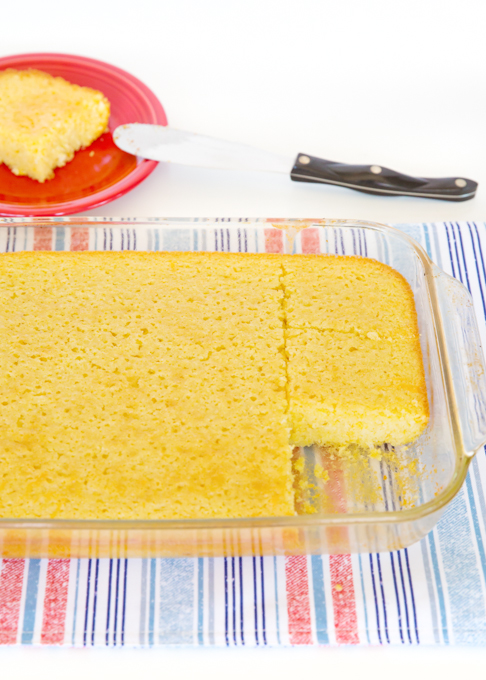 Please remember to share using the social media buttons below.

Cornbread
Author:
Joy in Every Season
Ingredients
1 cup butter
1 cup white sugar
4 eggs
1- 14½ oz can creamed corn
½ cup jack cheese (grated) *please don't use bag shredded, grate your own
½ cup cheddar cheese (grated) *please don't use bag shredded, grate your own
1 cup all purpose flour
1 cup yellow cornmeal
4 tsp baking powder
¼ tsp salt
Instructions
Cream butter and sugar together.
Add eggs. Beat until smooth.
Stir in creamed corn and both cheeses.
Separately combine, flour, cornmeal, baking powder, and salt. Add to wet mixture and blend well.
Pour into a greased 9x13 glass pan.
Bake at 325• for 30 minutes until golden and firm.