This Grilled Pesto Shrimp was a perfect light meal on a warm evening. Growing basil and having a freezer full of homemade pesto is a favorite  of mine. I've been using the same pesto recipe for years (although I will admit to not really measuring). I make up a batch anytime I have a lot of fresh basil. I freeze it in ice cube trays, then once frozen, pop them into freezer zip lock bags. Whenever I need a little or a lot, I just grab out a cube and I'm ready to cook. Do you remember my Pesto Caprese Bread from a while back, yep, pesto from the freezer.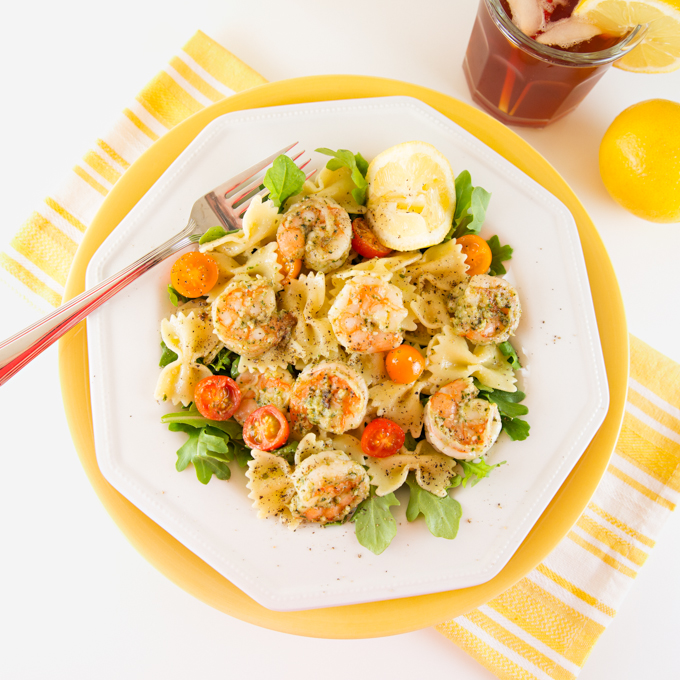 Other than marinating the shrimp, this meal came together in the time it took to cook the pasta. While the pasta was cooking, I grilled the shrimp, halved a few cherry tomatoes and plated some arugula. I decided to cook the shrimp in my grill basket because I think it preserved a lot of the marinating sauce as it cooked, and well, it was simpler than skewering them.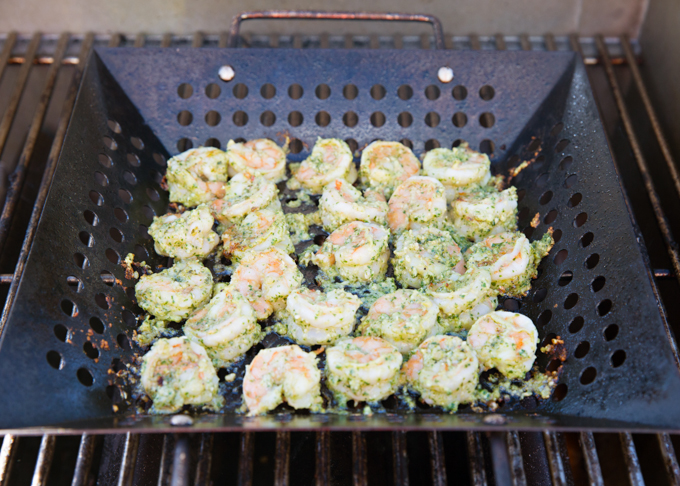 As soon as the shrimp finished cooking, I removed them from the grill and gave them a good squeeze of fresh lemon juice.
After draining the pasta, I put it back in the pot and mixed together the pasta, the lemony grilled pesto shrimp, and the cherry tomatoes. I then plated it over a bed of arugula and topped with another good squeeze of fresh lemon juice and a round of cracked black pepper.
It was so quick, so simple, and so delicious!!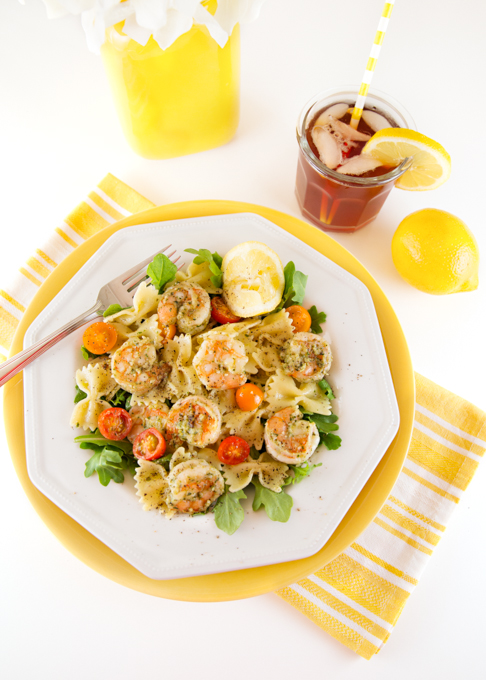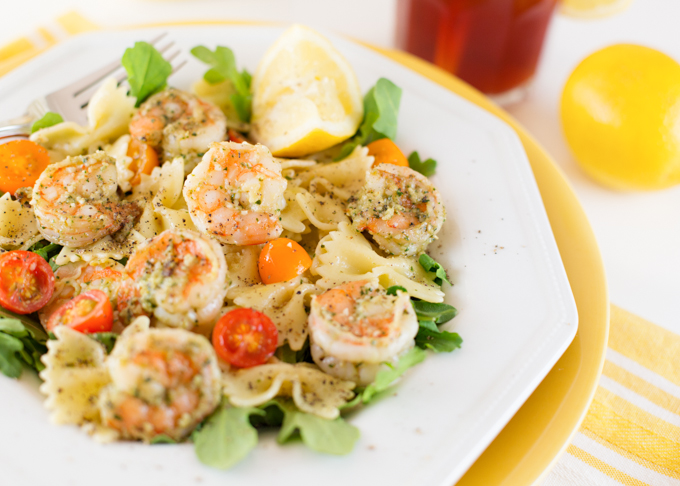 Here's my pesto recipe…
Grilled Pesto Shrimp
Ingredients
Pesto:

2

cups

fresh basil leaves

3-4

large garlic cloves

3/4

cup

pine nuts

3/4

cup

olive oil

3/4

cup

Parmesan cheese

freshly grated

1/2

tsp

salt

1/4

tsp

pepper

As served:

1

# large peeled and deveined shrimp

1/2

box small bow tie pasta

cooked according to package directions

1

cup

cherry tomatoes

halved

2

lemons

for juice

fresh cracked pepper
Instructions
To make pesto:

Combine basil, garlic, pine nuts, and olive oil in food processor. Process until will mix. Scrape down sides and process until smooth.

Place in regular bowl and stir in cheese, salt, and pepper.

As served:

Make pesto.

Marinate shrimp for at least a couple of hours.

Cook pasta (according to directions).

While pasta is cooking, grill shrimp for 5-7 minutes or until shrimp is pink. Time will depend on grill heat and size of shrimp.

Remove heat from grill and top with juice from one lemon.

Drain pasta and combine with shrimp,tomatoes, and a small drizzle of olive oil.

Serve on a bed of fresh arugula topped with more lemon juice and cracked pepper.
**If you like this recipe, please feel free to share onto your Facebook page and don't forget to Pin it!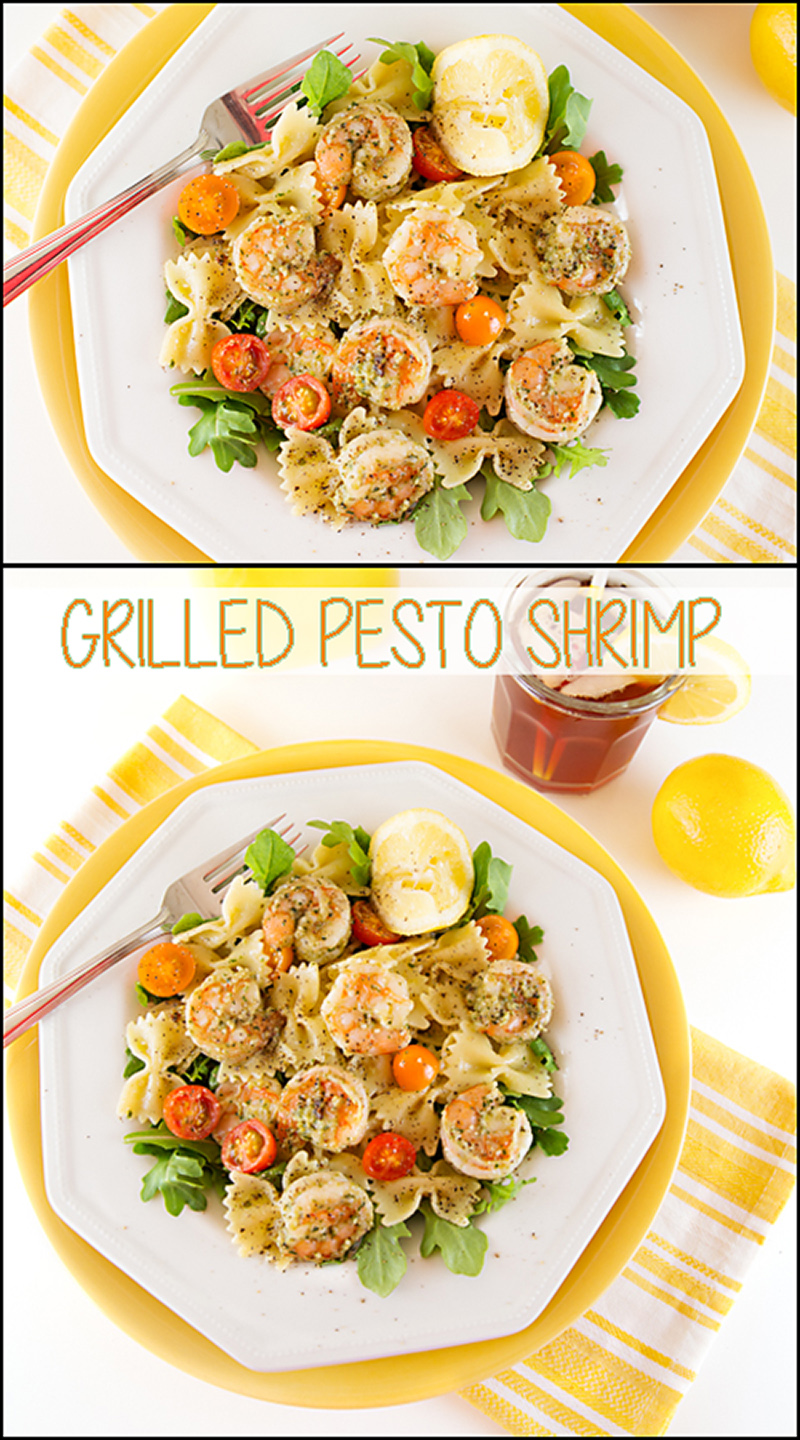 You might also like:
Basil Pesto (Make it and freeze it)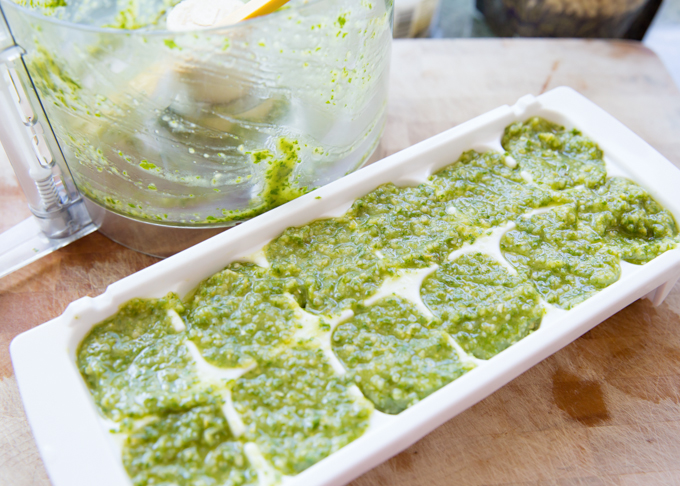 Lemon Thyme Shrimp