To serve bread or not? I ask myself that a lot. Carbs or no carbs? Garlic bread goes perfect with a pasta meal. Grilled bread with a little olive oil and fresh rubbed garlic is perfect with a light salad. Cornbread is great with chili. And is BBQ really a BBQ without a side of garlic bread? I think I know that bread is good with any meal!
This Pesto Caprese Bread was just what we needed with our BBQ'd chicken and Orzo Salad dinner.
This is another of my "un-recipe" recipes. I used small dutch crutch rolls, but you can also use a single large loaf of french bread.
Easy peasy: Lightly butter bread. Spread on a generous layer of your favorite pesto (homemade or store-bought), top with sliced tomatoes, and slices of fresh mozzarella. Bake at 350* to heat bread, then broil for just a couple of minutes to get the cheese good and melted and the edges of your bread a little toasty.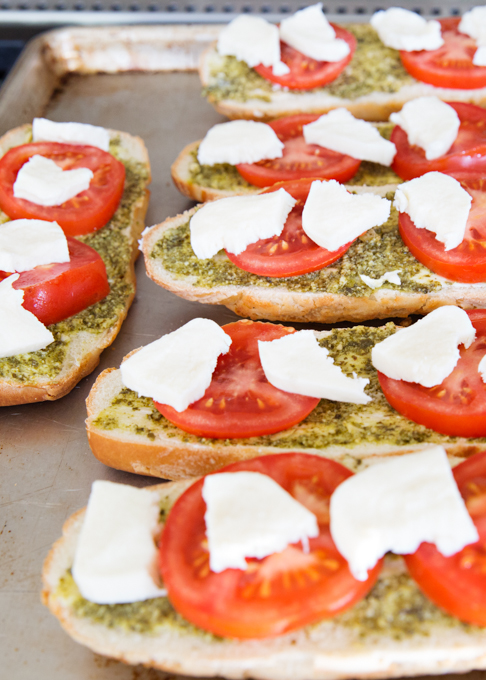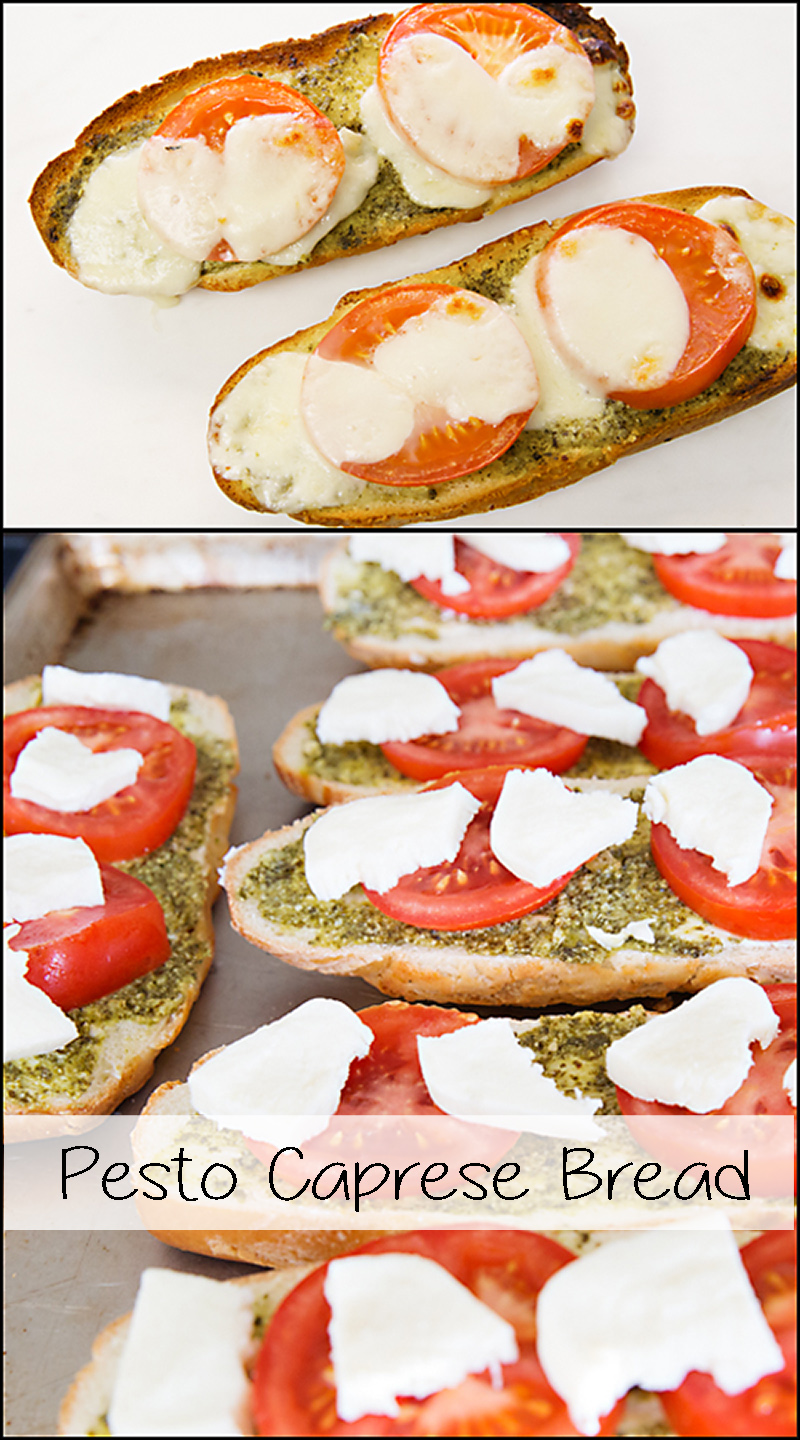 **If you like this recipe, please feel free to share onto your Facebook page, Pinterest, and don't forget to hit the YUM button!