Hi friends and welcome to my first week of Weekly Meal Ideas. Please give me some grace as I navigate and figure out exactly how I want to present these to you. Now let's jump right into my Weekly Meal Ideas #1!
My goal is to post every week (typically on Friday or Saturday) with a few ideas to make your weekly meal planning a little easier. I'll be sharing simple, family friendly meals!
I know how hectic dinner time can be with busy schedules and know I'm always looking for new ideas, so I hope you'll find this helpful. Some of the recipes will be from my blog and some will be from other bloggers that I've grown to know and trust.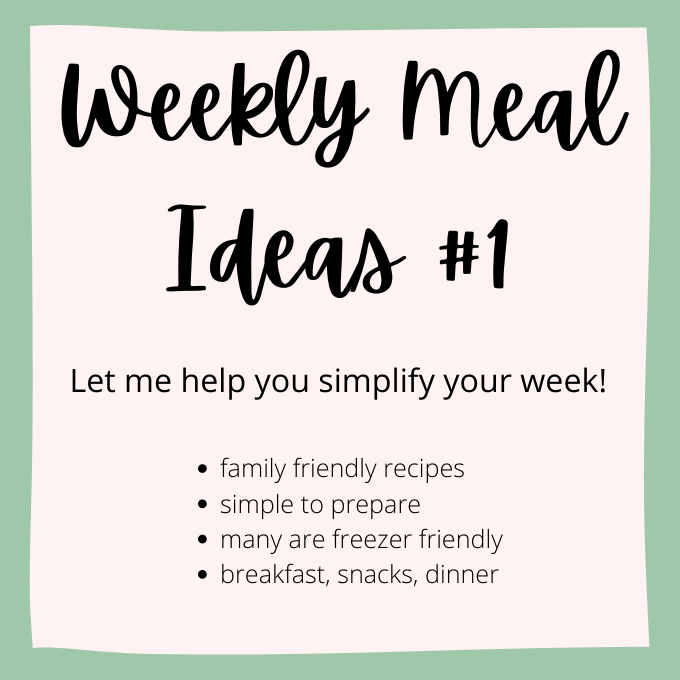 These Baked Chicken Tacos are from one of my favorite family friendly food bloggers, Yellow Bliss Road
Get the recipe here: Baked Chicken Tacos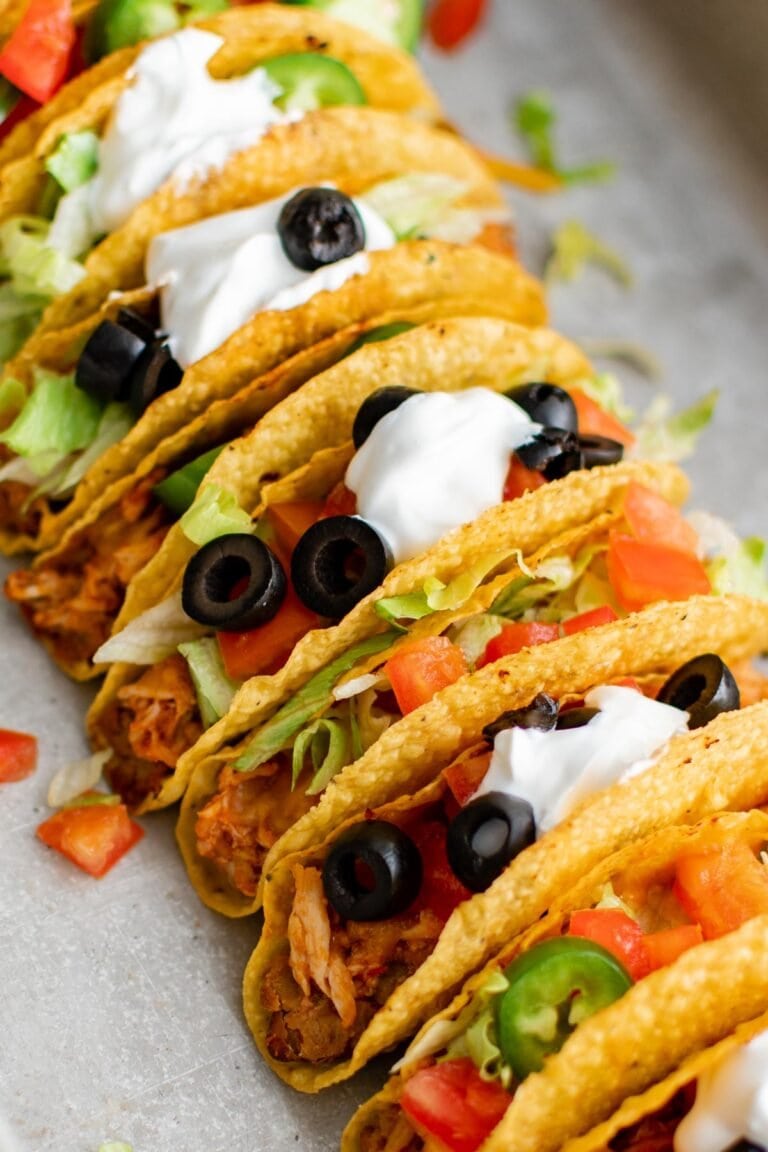 I'm sharing my own Watermelon Lime Slush. My little grandson loves to help me make this for an afternoon treat on a hot day! It's also a great way to use up the rest of the watermelon.
Watermelon Lime Slush from Joy in Every Season.
These Lasagna Cups is from my friend Rachel at The Stay at Home Chef
Get the recipe here: Mini Lasagna Cups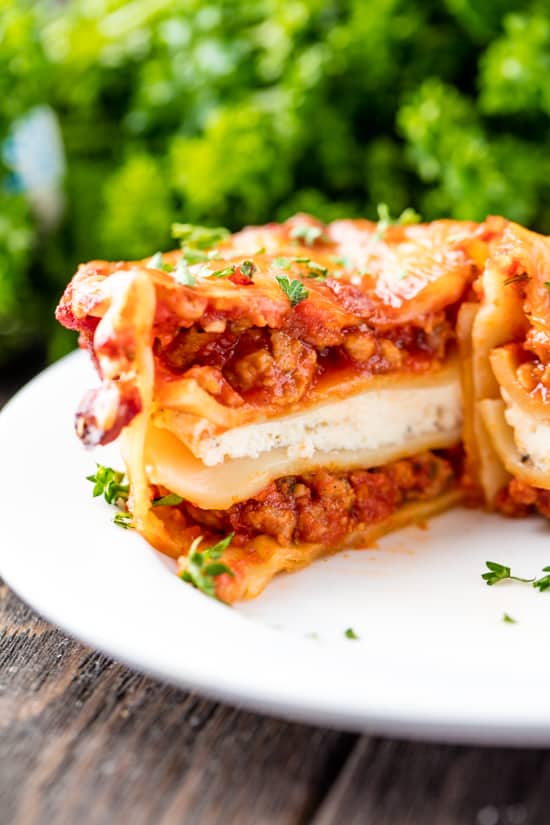 I won't always be including desserts, but I couldn't resist this Apple Blackberry Crumble from The Busy Baker
Get the recipe here: Apple Blackberry Crumble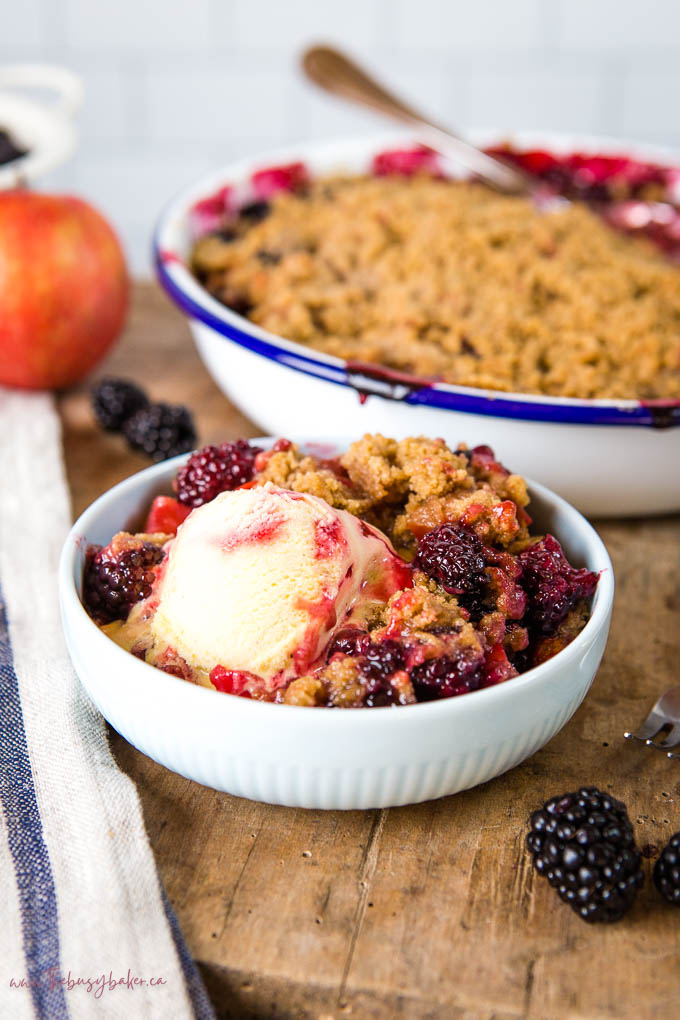 Lastly, how about a 5 ingredient enchilada recipe? Thanks to The Southern Bite I found one that looks quick, easy, and delicious!
Get the recipe here: 5 Ingredient Beef Enchiladas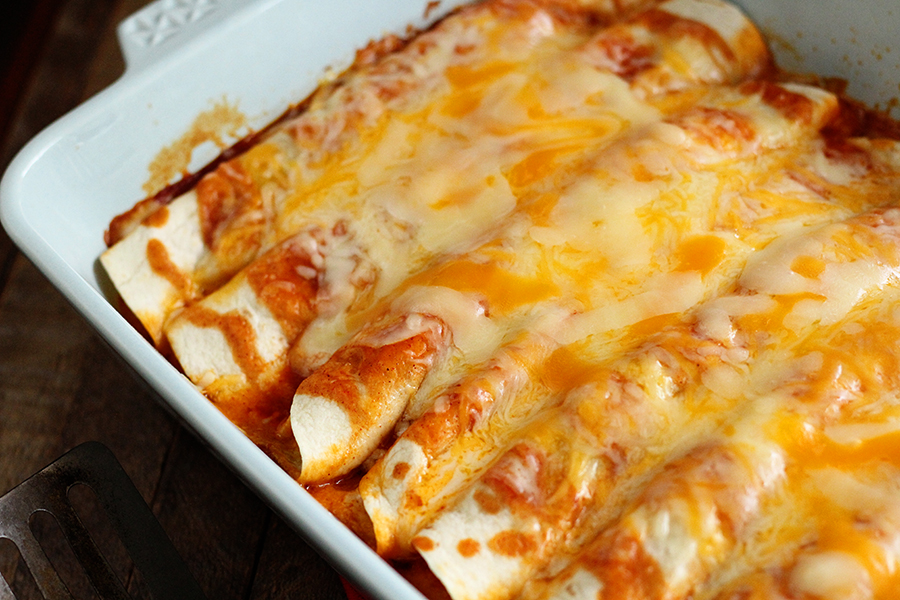 This post of mine has been very popular right now. If you still have pesto growing in your garden or are able to get some at a local farmers market, you really need to make homemade pesto. It freezes really well and you're freezer will be well stocked to enjoy all year!
Get the recipe here: Homemade Pesto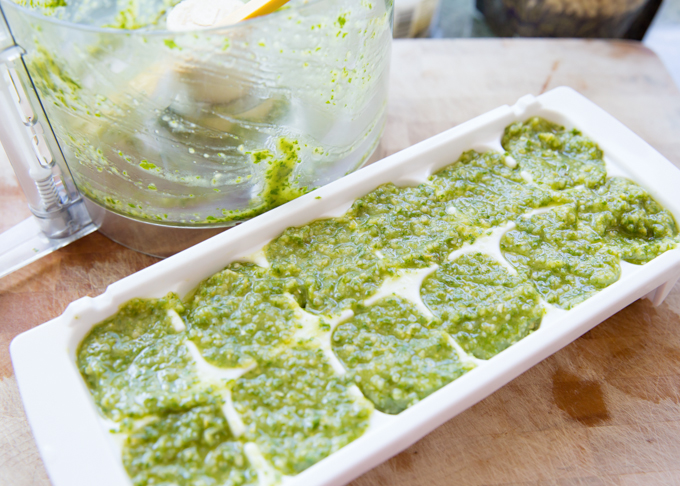 I hope you enjoyed my Weekly Meal Ideas #1. I love if you'd leave me a message and let me know.
Have a great week my friends!
Don't forget to check out My Amazon Storefront for other great products I love!