With all the colors of a summer sunset, this Bright Floral Summer Tablescape makes me happy! Happy that it's summertime and happy to gather with friends and family. I only wish the weather co-operated when the plans are to dine on the back deck.
Some evenings the fog rolls in and we move indoors because it's too chilly, other evenings, our back deck is screamin' hot, so inside we go. At least I love my dining room!
My home isn't open concept, and the dining room is a bit smaller than I wish it were to accommodate our large family. I had my table custom made to utilize every extra inch I could.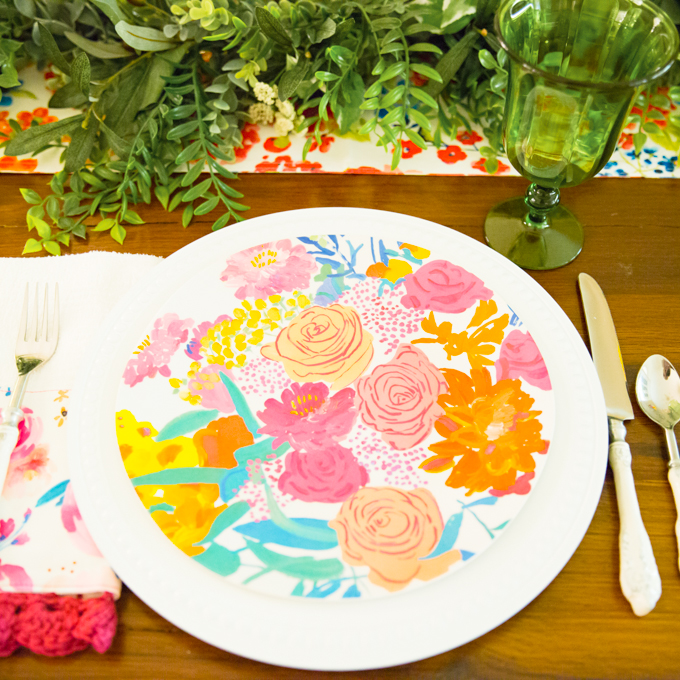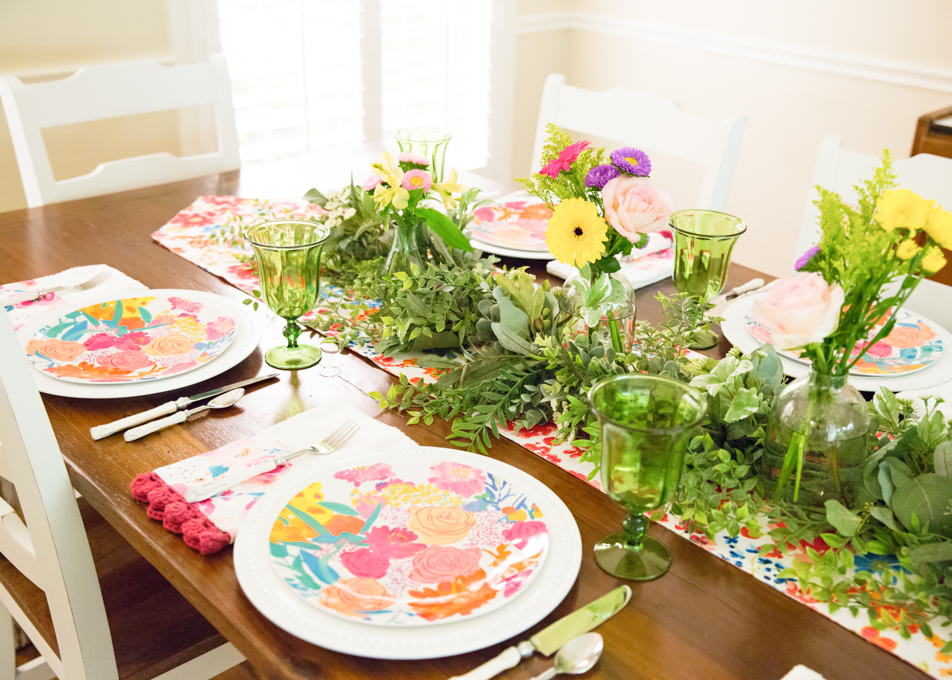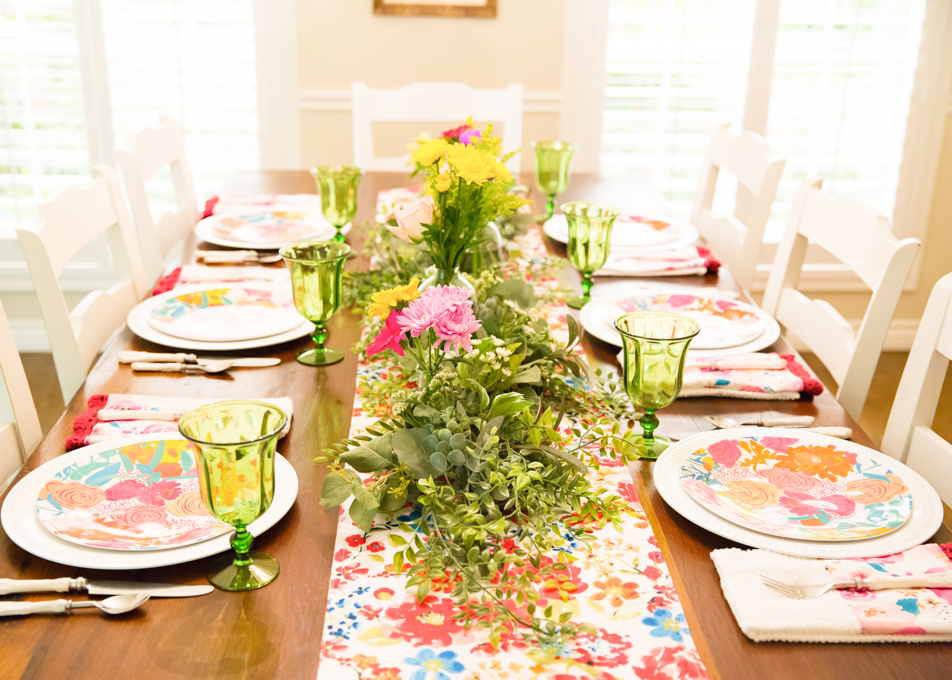 I was amazed, that I was able to set such a beautiful "perfectly imperfect" co-ordinating tablescape. Not one of these items was purchased with another in mind, I just loved each item separately.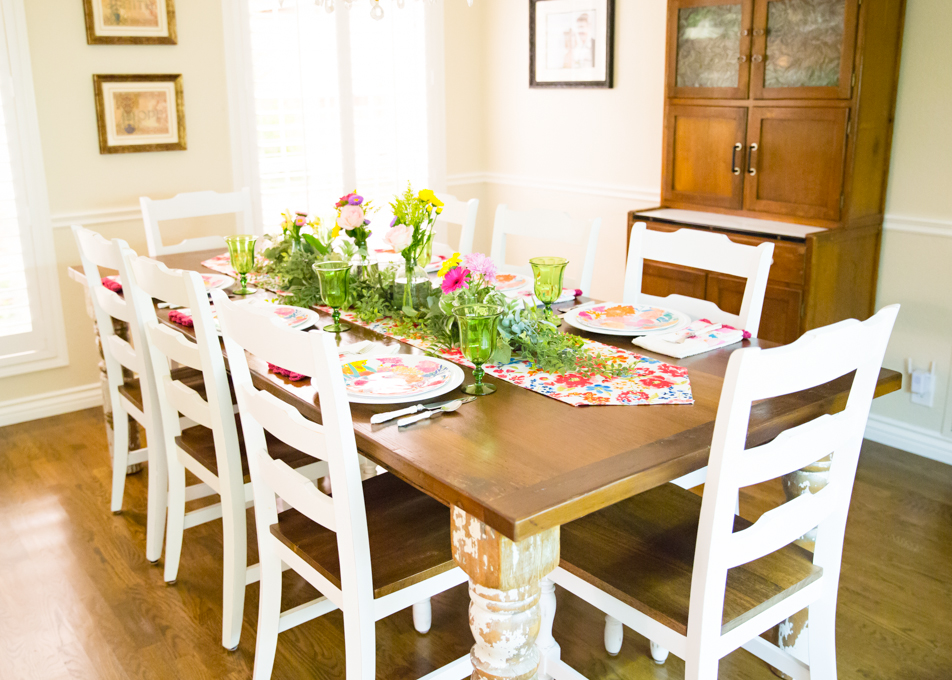 Shop the look: White Flatware Green Acrylic Goblets
Floral Runner Crochet Trimmed Napkins
The Floral Plates are a few years old from Anthropology. My dining chairs and the white chargers were from Pier 1 (but sadly they've closed their stores).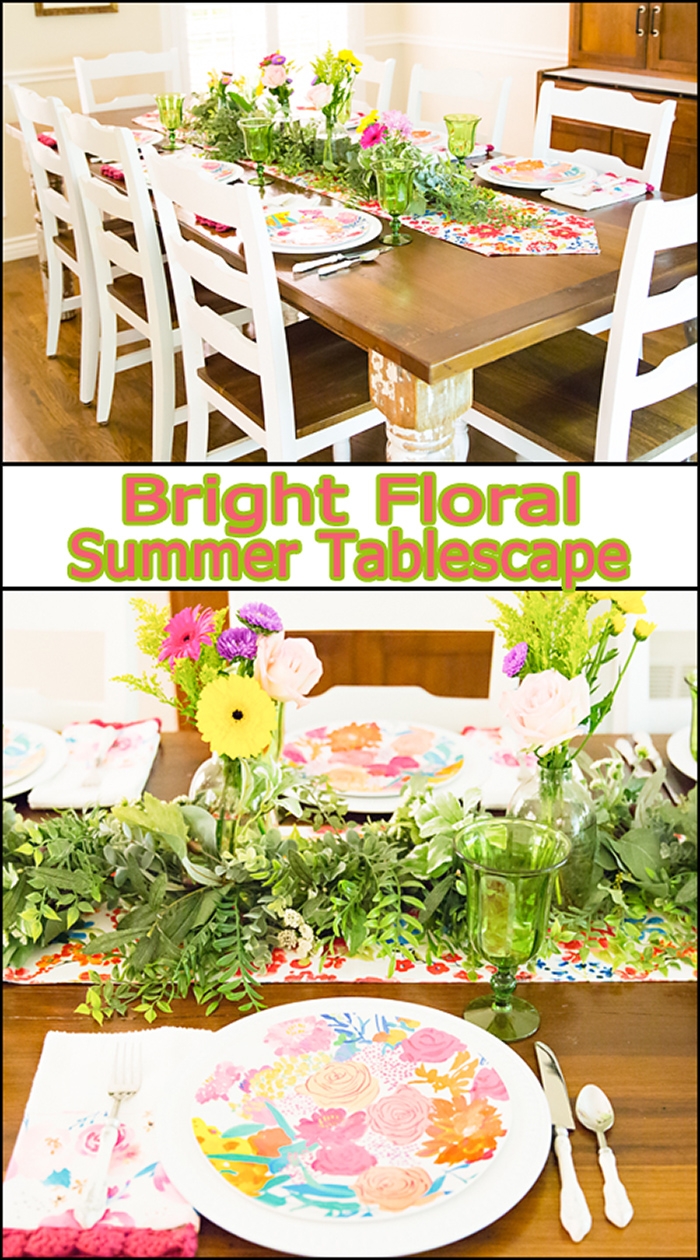 If you love the look of this Bright Floral Summer Tablescape, I'm sure you love these also!
Blue Floral Outdoor Tablescape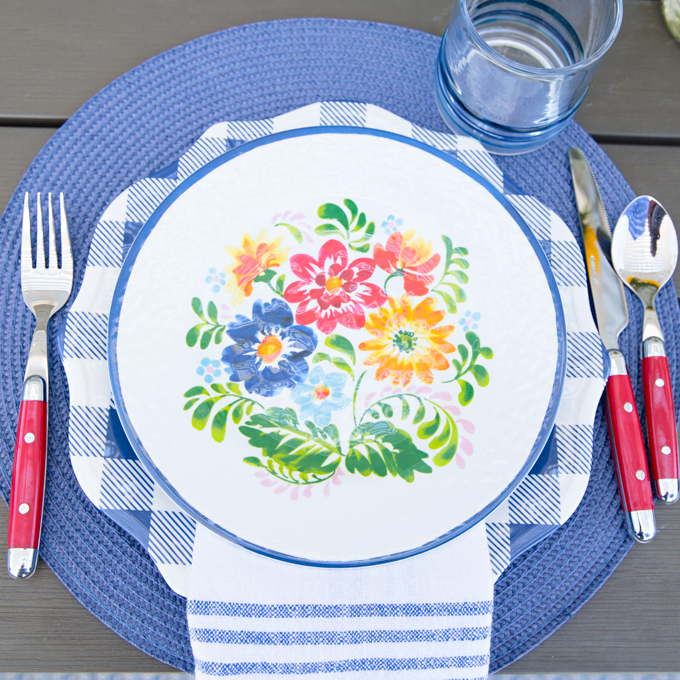 Pink & Aqua Summer Tablescape