Let's chat about setting an outdoor table! I love setting a pretty table, especially if we have guests. There's just something special about sitting down to dinner with a few flowers and a cloth napkin. I don't "set" the table every night when it's just my husband and I, but even when I don't, I still enjoy switching up the plates that we use. And, more often than not, we'll still grab a cloth napkin.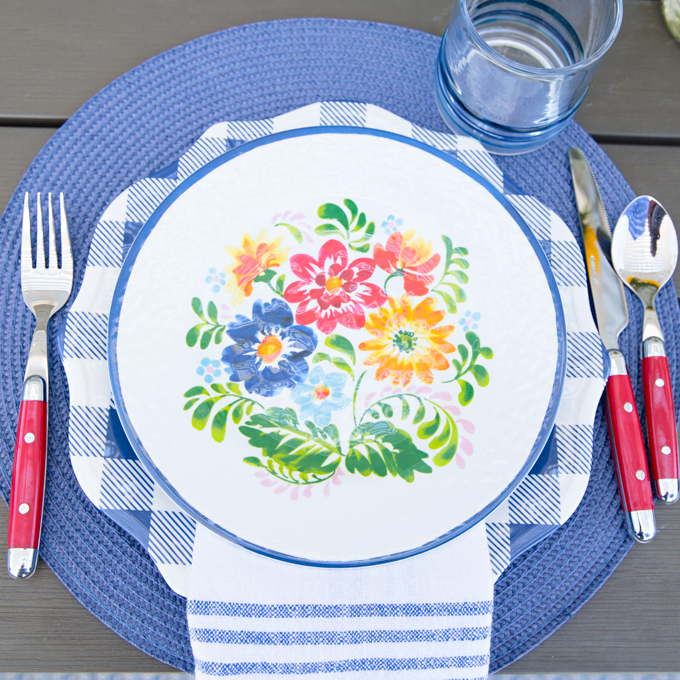 Setting an outdoor table, similar to this Blue Floral Outdoor Tablescape doesn't need to be difficult or time consuming. Just pull from what you have, mix it up, and I think you'll be pleasantly surprised at what you can come up with. Most of these items were not purchased together nor was there a plan to use them together. The exception are the plates and glasses. I purchased those the end of last summer from Sur La Table.
Sur La Table has some great outdoor melamine dinnerware again this summer. You can check them out HERE. The placemats are from Pier1 and fyi, I'm so sad they're closing! The red flatware was a HomeGoods find a couple years ago and the NAPKINS are from Amazon. I absolutely love these napkins and have multiple sets! They wash up nicely and don't need any ironing!! Cute and easy to care for is a win in my book!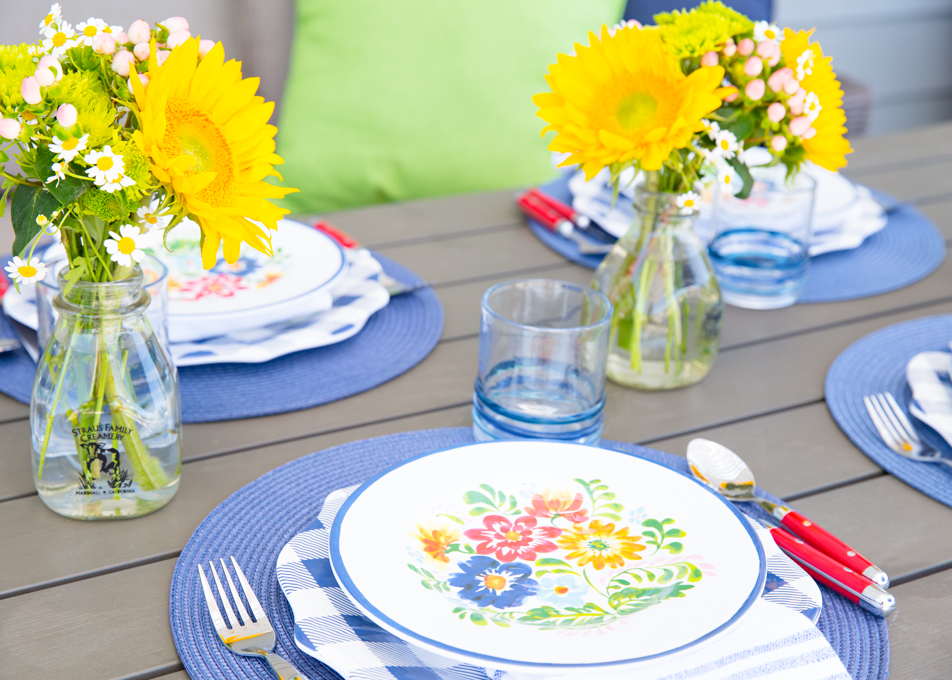 And can we talk about the cute little jars that I use as vases! I purchased heavy cream in them from the grocery store and now use them as a vase. I think they're perfect for a casual vase of sunflowers!
I hope I've inspired you a little bit to play with your table settings. Remember that it doesn't need to be difficult or expensive. Every item on this table I bought on sale or discounted. As much as I love boutique shopping, I'd rather get the deal and still get the results I want with the final product, for a fraction of the cost.
If you love the look of this Blue Floral Outdoor Tablescape, please give this a PIN on your favorite Pinterest Board.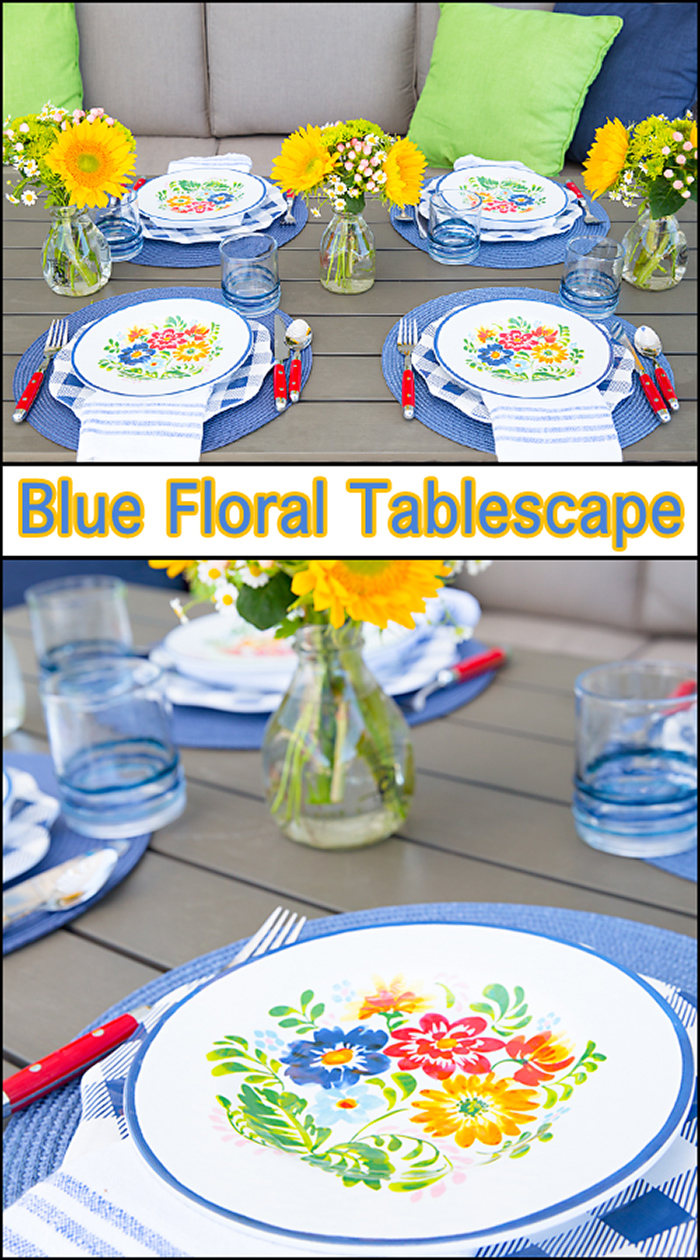 *Please note, the above links are affiliate links of exact or similar items in my post.