As summer is drawing to a close, I'm in full resistance mode! I love Fall and everything that the season brings! Fall clothing, pumpkin everything, cooler weather, change in decor, and also the switch from BBQ's and salads, to crockpot cooking, pastas, and stews. However, even with my love of Fall, I'm a summer gal and I'm hanging on for a few more weeks. So, let's enjoy this fun Pink & Aqua Summer Tablescape, shall we?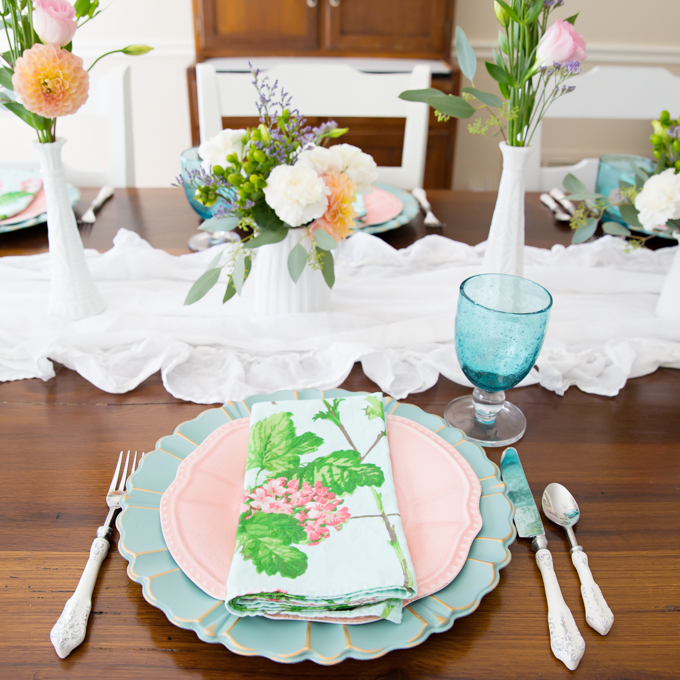 Back when I was a younger mom, my girls never started back to school until after Labor Day. That's probably why mid-August just isn't Fall yet. Fall, for me, is prompted by back to school and the routines that came with school and activities. Did you know that the first day of the Fall season is actually September, 22 this year. That date confirms that it's ok for me to make a slow transition into Fall.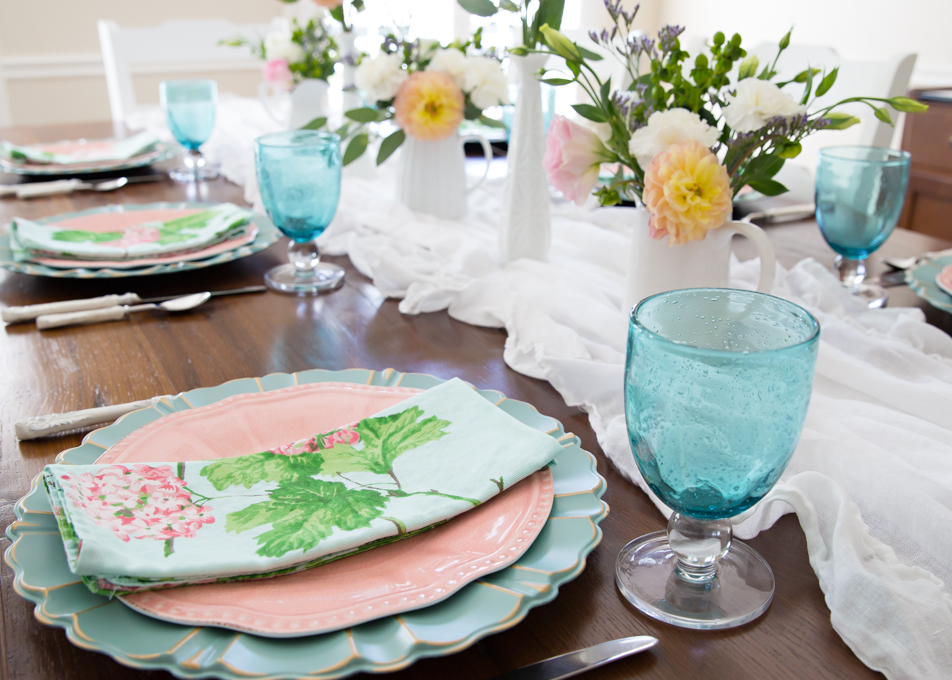 I'm seriously so in love with how this table turned out! Wouldn't it be the perfect brunch or girlfriend lunch table!!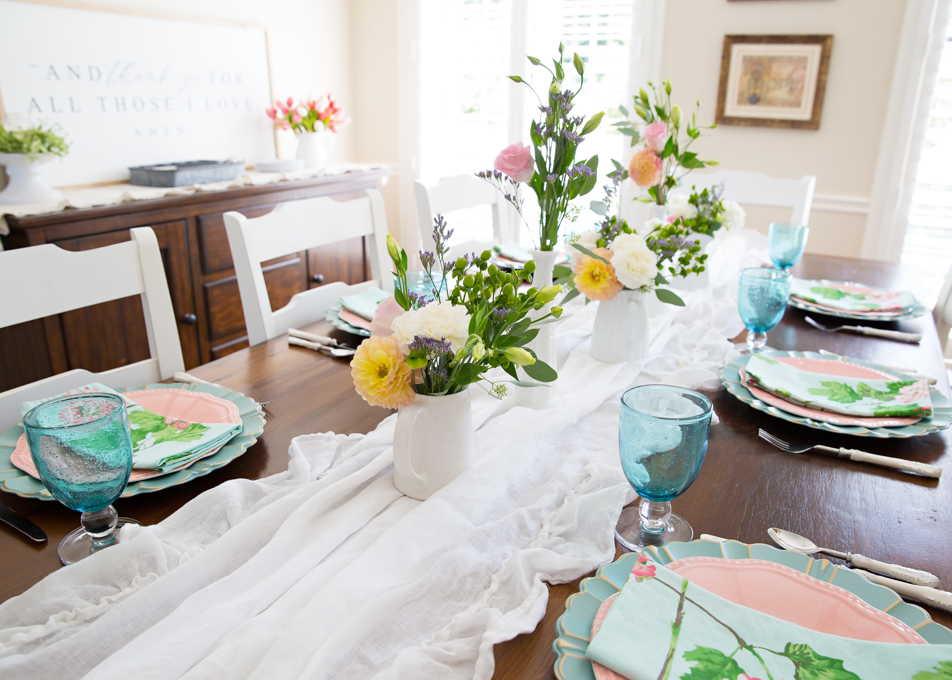 I love every single detail in this Pink & Aqua Summer Tablescape! The only new item, besides the fresh flowers of course, are the aqua TAG bubble glasses. Purchased six of the glassware at The Farm Bakery, Cafe, & Gifts and two addition from Amazon. The chargers and pink plates were from Pier 1. The table runner and floral napkins were Home Goods finds a year or two ago. And, the white flatware is from Antique Warehouse.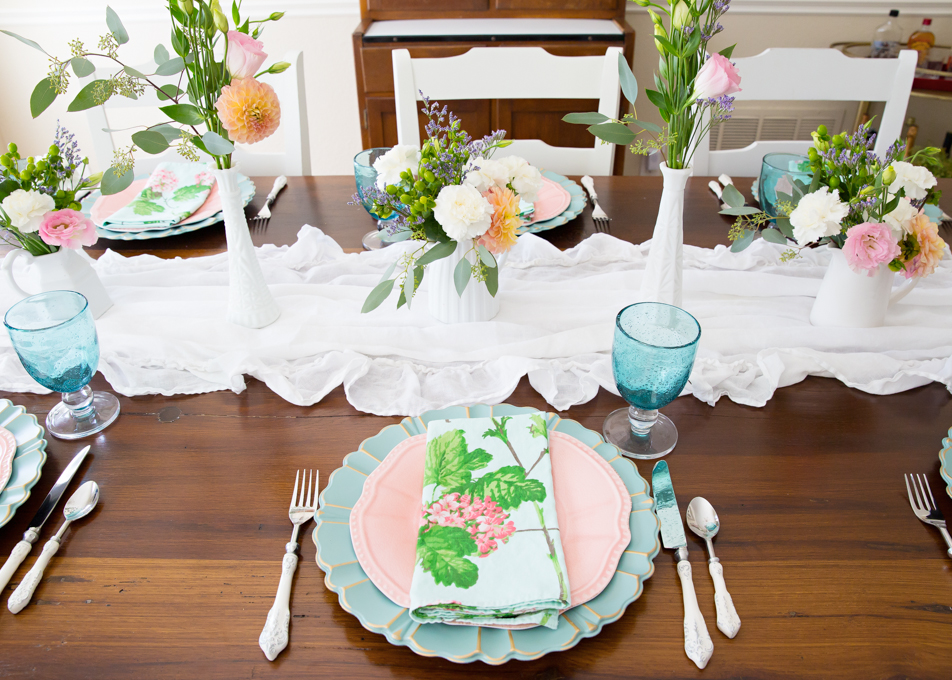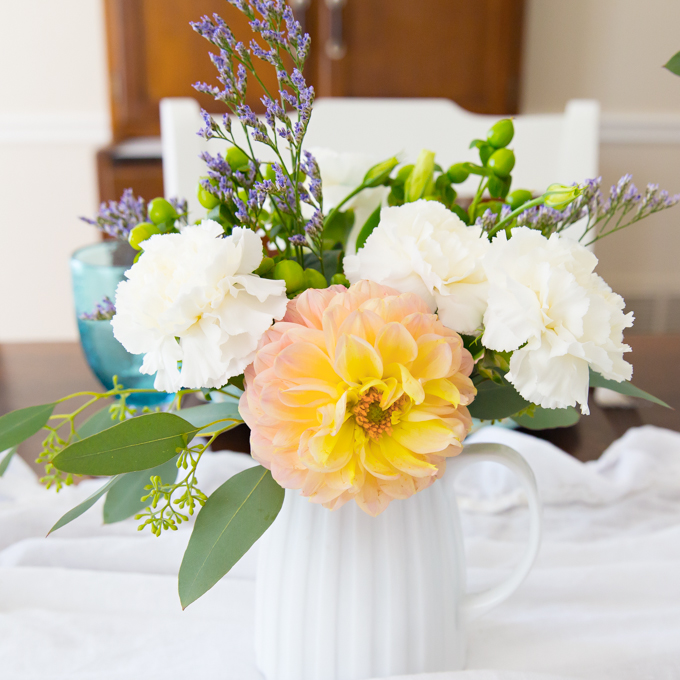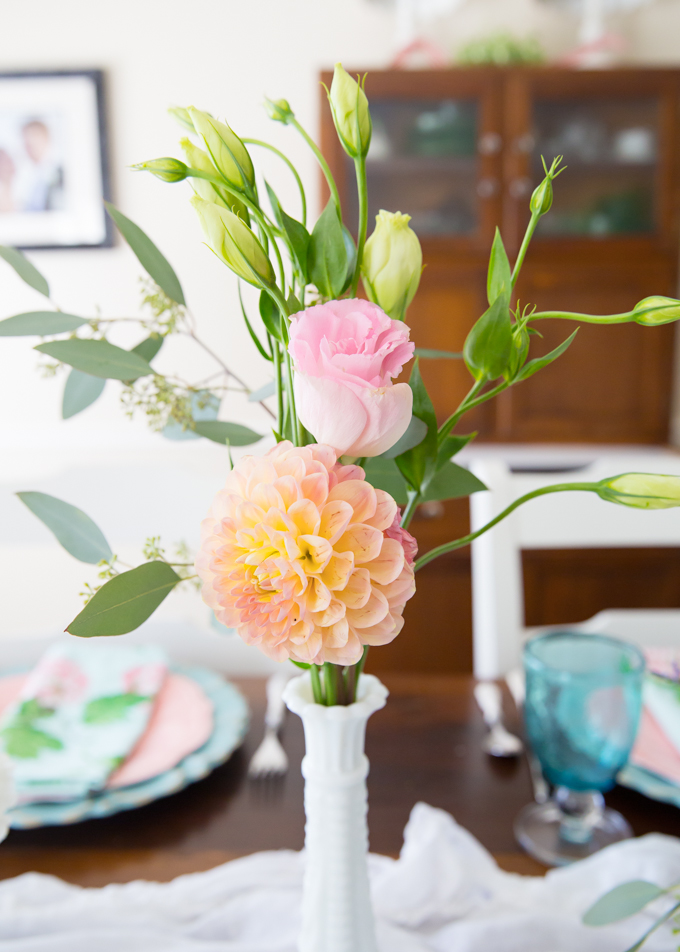 The Iced Cold Brew was my post table setting treat!! You can get the info on that HERE.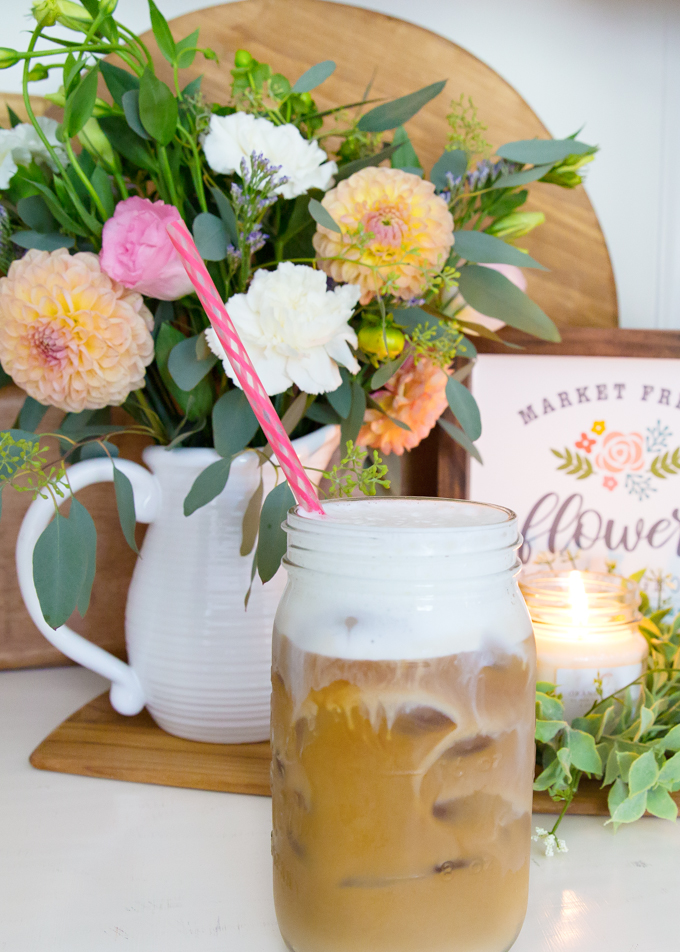 I certainly think this is Pinterest worthy! If you agree, please pin the image below to your favorite board.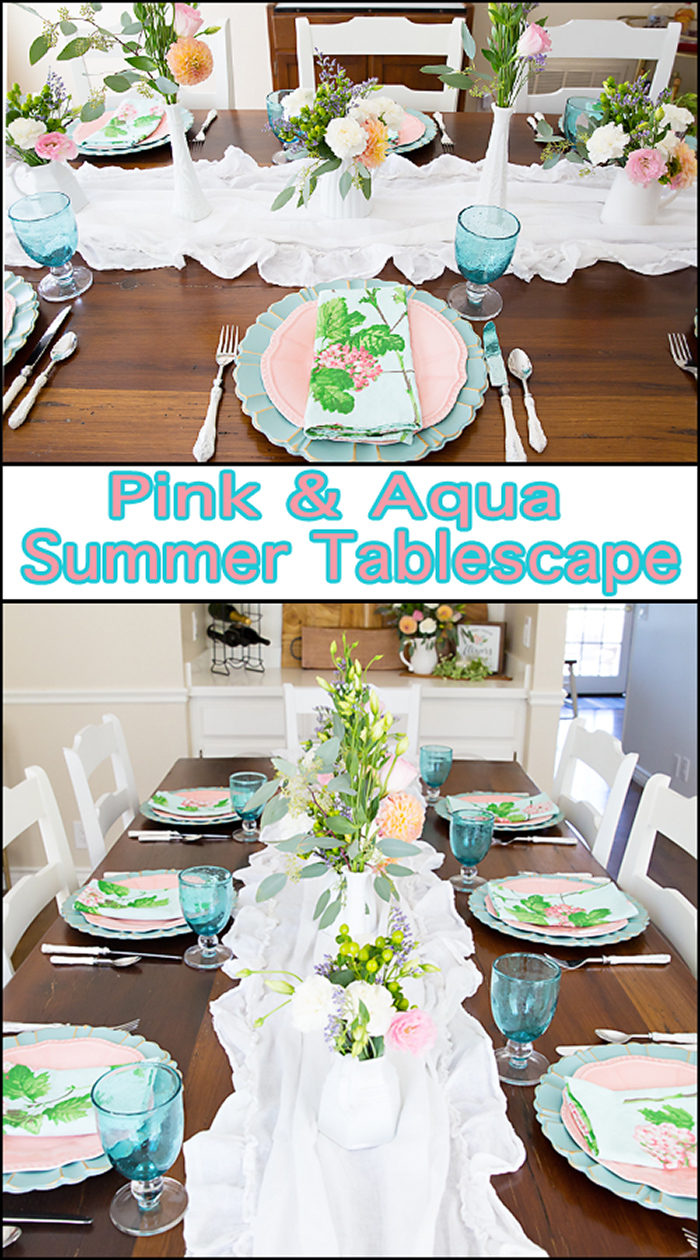 Here are a few suggestions on setting a table similar to what I've shown you. Remember to layer your pieces, don't be afraid to use color, and add texture to your table!! Have fun!!
*The above are Amazon affiliate links.