I know that not everyone is a fan of meatloaf. Honestly, I don't quite understand that, because, meatloaf, made right, is really quite good!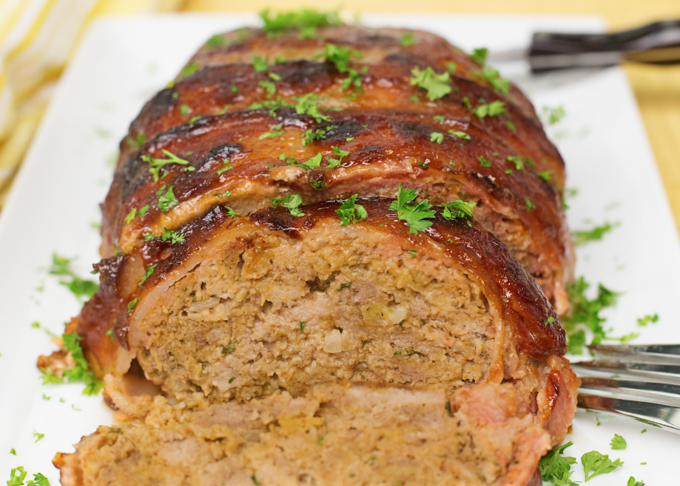 My husband was never a fan of meatloaf, but I've changed his mind. I think growing up, and I hate to say this, but maybe his mom's meatloaf just wasn't very good. If I remember correctly, she baked hers in a loaf pan. I'm sorry, but no. Just no! It needs to formed into a loaf and baked in a larger rectangular baking dish. That way, the extra fat from the meat will run out of the meatloaf, leaving it still moist, but not overloaded with fat, and the top (and sides) will get a nice crispy golden brown crust.
I decided to up the anty a little on this one and top it with bacon and BBQ sauce. Oh my gosh, the salty of the bacon with the caramelized sweet sauce was delicious! Two of our grandkids were with us for dinner and they both enjoyed it. Mr B, even asked for it the next day for lunch. After I made his sister's "snack plate" for lunch, he say's, "Nana, can I just have some of that meat from dinner last night and some grapes." Well, YES, you can!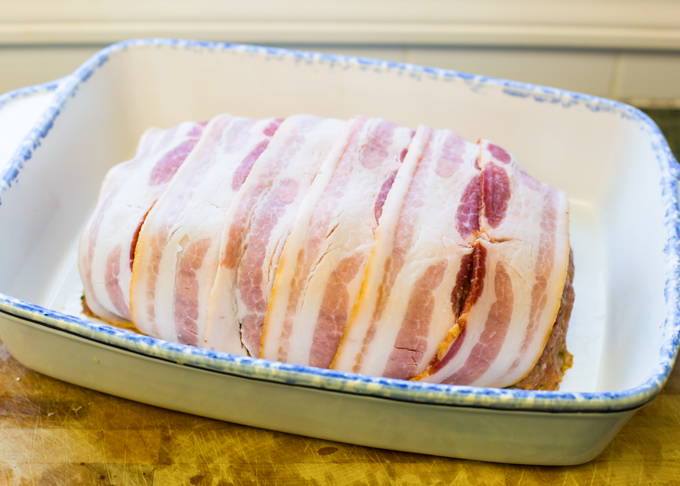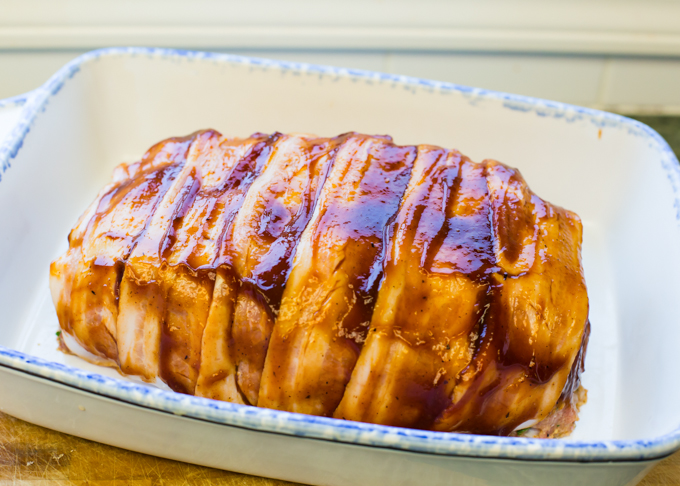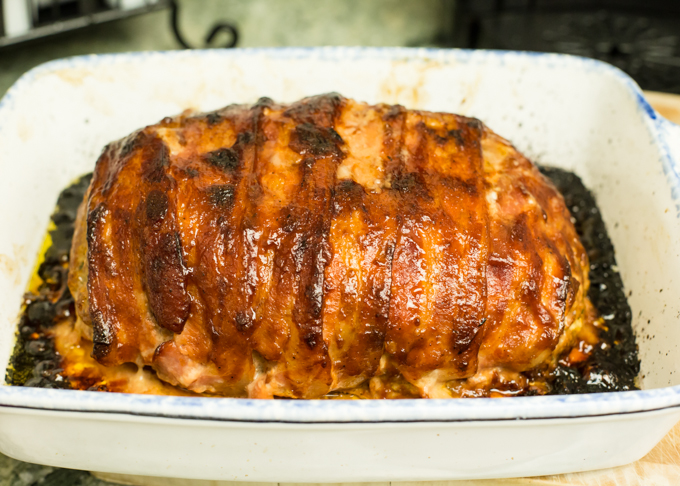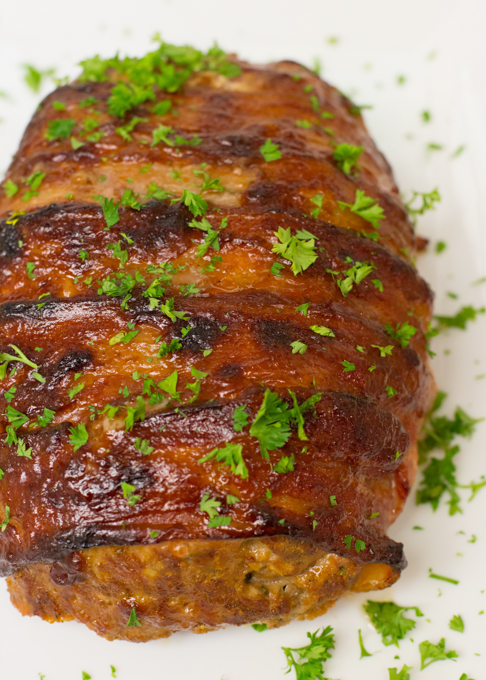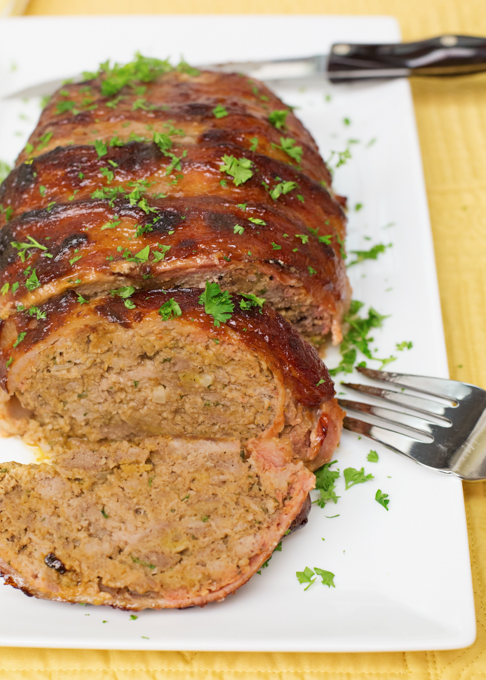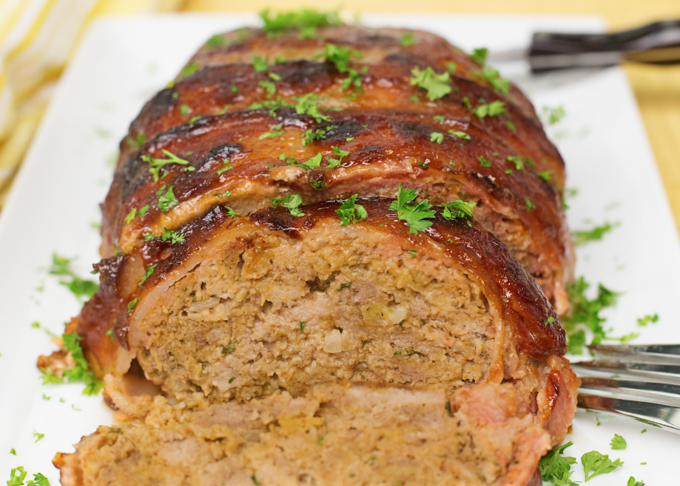 This recipe makes a fairly large meatloaf, but leftover meatloaf makes great sandwiches!!
We enjoyed our meatloaf with a side of Cauliflower Mash and by request from the kiddos, both peas and corn.
BBQ Bacon Meatloaf
Ingredients
1

# ground beef

1

# ground pork

1

# ground turkey

2

eggs

1

cup

bread crumbs

1/2

cup

ketchup

1/2

cup

milk

1

tsp

garlic powder

1/2

tsp

salt

1/2

tsp

pepper

2

TBSP

fresh chopped parsley

1/2

small yellow onion

finely chopped

1/2-1

cup

BBQ sauce

I used Bulls Eye, but use your favorite or homemade

6-8

slices

thick cut bacon
Instructions
In a large bowl, gently mix together first 12 ingredients (everything except for bacon and BBQ sauce). Feel free to mix with a large spoon, but I take off my rings, wash my hands, and mix by hand.

Once combined, form meat mixture into a loaf and place in oven proof rectangle pan.

Lay bacon pieces across top of loaf.

Liberally spread top with BBQ sauce. About half way through baking add more sauce to top of meatloaf.

Bake (uncovered) at 350* for approx 60-75 minutes. Adjust cooking time according to thickness of meatloaf.