This BBQ Chicken Sandwich was crazy big and delicious! I took a few shortcuts to make it a quick and easy meal, that every member of your family will enjoy!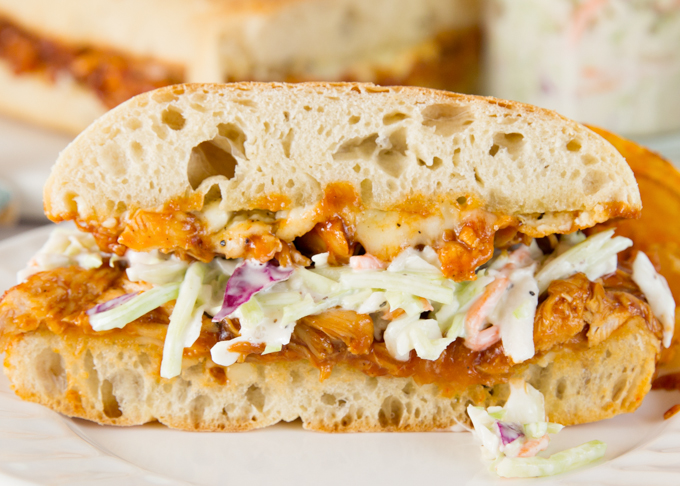 I used my favorite Trader Joe's bread, Pan Rustico, which was perfect for making a family sized BBQ Chicken Sandwich. I also purchased a rotisserie chicken and used my favorite bbq sauce, Bull's Eye Original. I did mention quick and easy, didn't I? What can I say, some nights are just sandwich nights! Quick and easy, however, does not mean tasteless and boring! This was a delicious and hearty sandwich!
I also made up and served a simple coleslaw. I topped my sandwich with a big spoonful of slaw, which was so delicious, but quite messy to eat. My husband, enjoyed his cole slaw on the side.
A few quick steps and dinner is served. Start by adding your cooked chicken to your favorite BBQ sauce and simmer until its hot. In the meantime, slice your bread lengthwise (add a little butter and seasoning), and place under the broiler until the edges just begin to get golden. Once the bread is toasty, layer on some sliced cheese and lots of saucy chicken. Leave open faced and place back under the broiler until the cheese is bubbling. That's it! Voila! Add some slaw, and cut yourself and big fat delicious piece of BBQ Chicken Sandwich!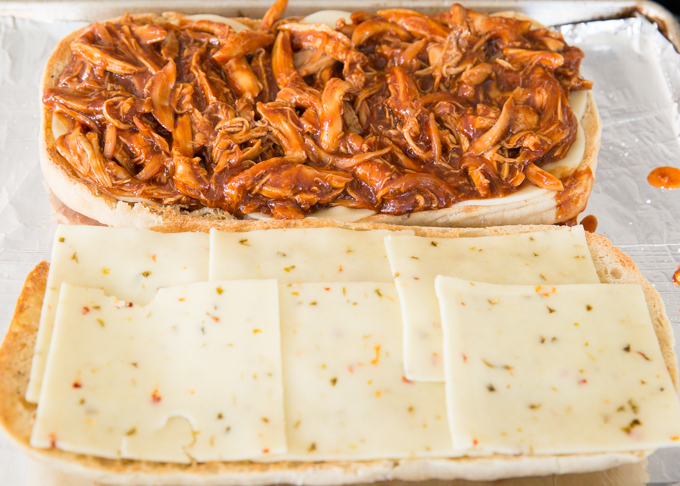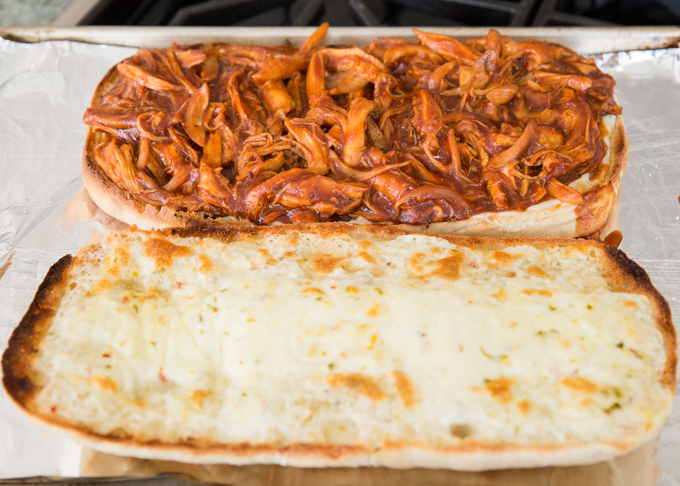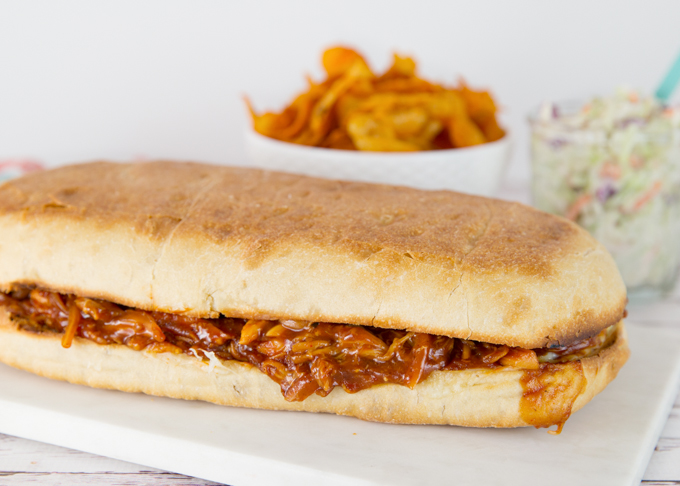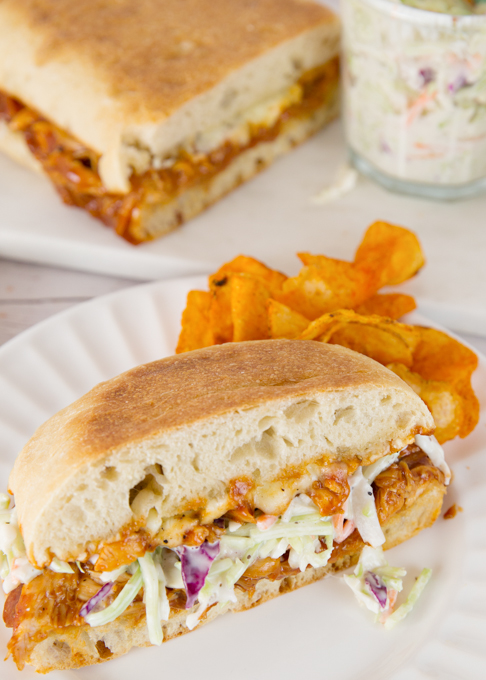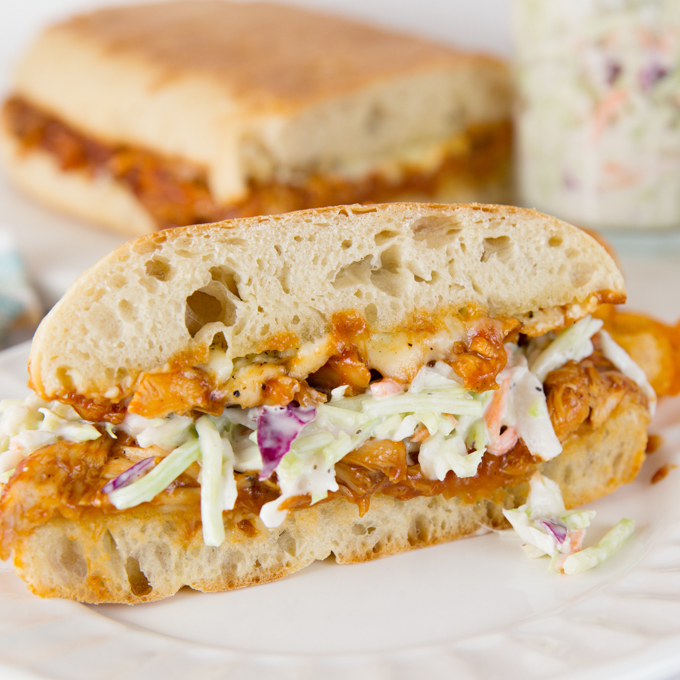 For my simple slaw, I used red and green cabbage, and carrots. Slice everything very, very thin. Make a homemade slaw dressing, or do like I did and use a bottled slaw dressing (Marie's is my favorite). Top with a little cracked pepper. I think that cole slaw is best made earlier in the day and refrigerated.
This BBQ Chicken Sandwich was seriously delicious! The next time you're looking for a quick and easy meal, I hope you'll give it a try. Also, please don't forget to give this a little social media lovin' by sharing and clicking on the icon buttons 🙂
BBQ Chicken Sandwich
Ingredients
3

cups

cooked and shredded chicken

I used one small rotisserie chicken

2

cups

BBQ sauce

I used Bull's Eye Original, but use whatever is your favorite

1/4

red onion

thinly sliced

1

loaf french bread

I used the flat pan rustico from Trader Joes, but again, use your favorite

6-8

slices

deli sliced cheese

I used pepper jack and mozzarella

4

TBSP

butter

1

tsp

garlic powder

salt & pepper to taste
Instructions
Shred chicken and place into shallow skillet with thinly sliced red onion and BBQ sauce. Heat on med/low until hot.

In the meantime, slice your french bread lengthwise in half, place on baking sheet.

Butter each side and sprinkle with garlic powder, salt, and pepper.

Place bread under broiler until hot and edges just begin to toast, remove from broiler.

Top each half with sliced cheese.

Top one half of bread with the BBQ sauced chicken.

Return to broiler until cheese is bubbly hot.

Serve with a simple slaw.

Enjoy!