Who doesn't love a taco??  I have to admit that my "childhood" tacos are probably my favorite. Think crispy fried corn tortilla, seasoned ground beef, and the traditional taco toppings, but we also love a slightly healthier taco.
A soft taco.
A Chicken Soft Taco with Mango Salsa.
Served with a nice cold Corona!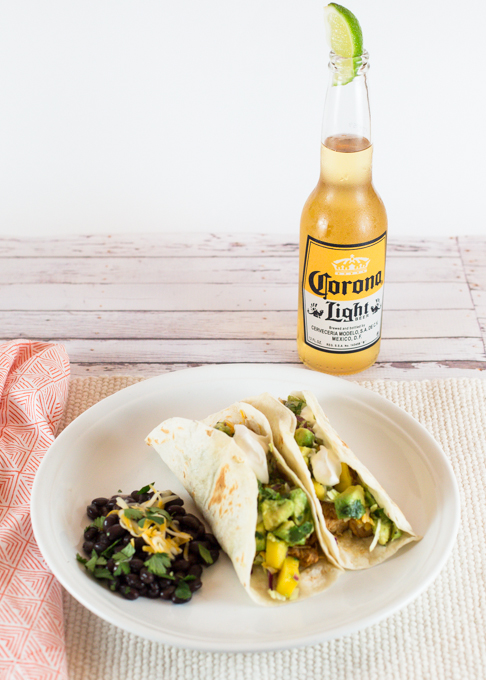 I always heat my flour tortillas in a dry skillet stovetop. I filled them with some of my Roast Chicken that I seasoned with my favorite taco seasoning, added some finely chopped red & green cabbage, chopped cilantro, a little grated cheese, a good heaping of mango salsa, and a little sour cream.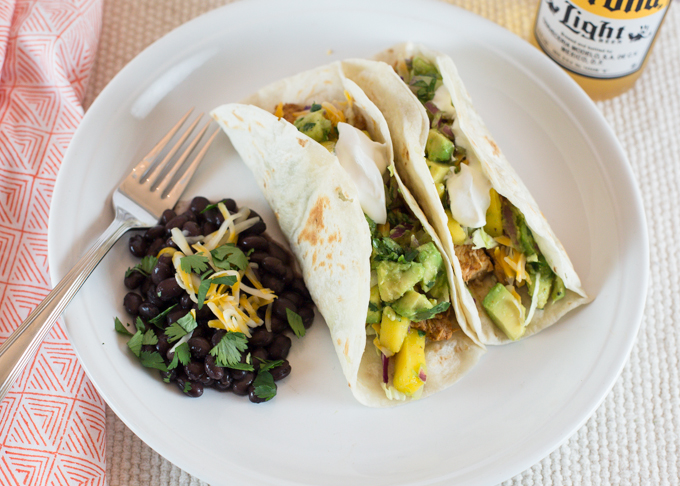 I don't really have a recipe for the Mango Salsa, I just combine diced fresh mango (2), about 1/2 chopped red onion, lots of chopped cilantro, 1-2 diced ripe avocados, lots of fresh lime juice (1-2 limes depending on how juicy they are), salt, and a good dash of cayenne pepper.
It's so good! I could eat it with tortilla chips! In fact, I think I have!