I'm pretty picky about Kale salads. I've ordered plenty in restaurants and I just don't love 'em. This Tuscan Kale Salad however, is perfect! It's lemony, garlicy, slightly salty from the fresh grated parmesan, and the homemade breadcrumbs are full of flavor. If you're not sure you like kale salads, you need to give this a try!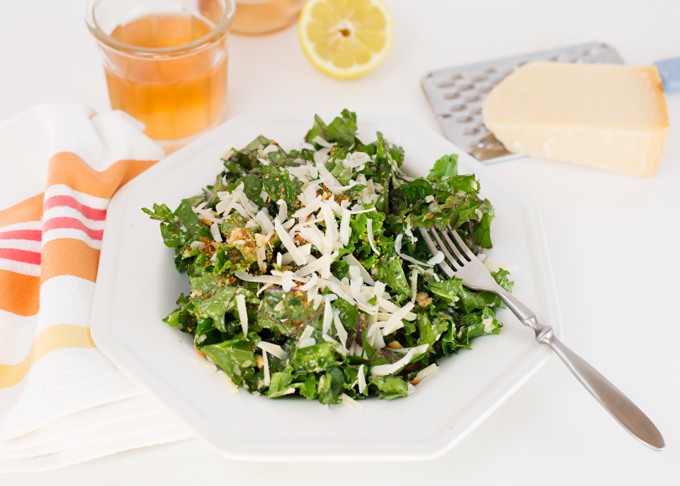 A friend shared this recipe with me a few years ago and we've been enjoying it every since. I'm not sure where the original recipe originated, but I'm glad she found the recipe and shared it with me.
I believe that Kale is one of the healthiest foods we can eat, and I've always heard that eating raw veggies are the healthiest way to eat them, and the darker green the veggie, the healthier, SO, this must be very healthy. A big bowl of raw kale topped with a light lemon dressing and some fresh parmesan. What could be better?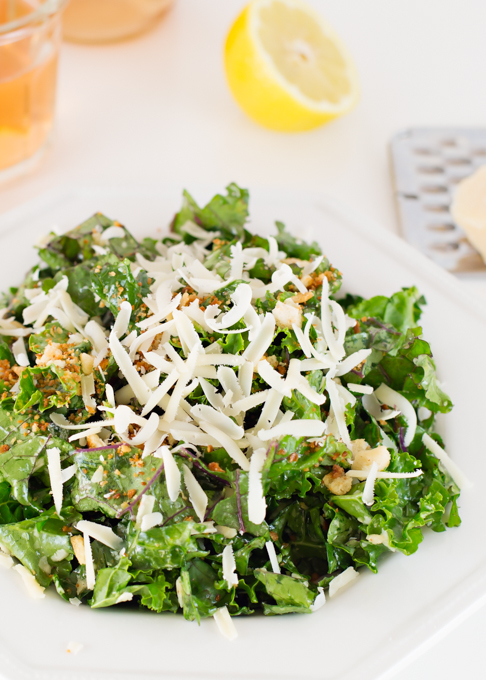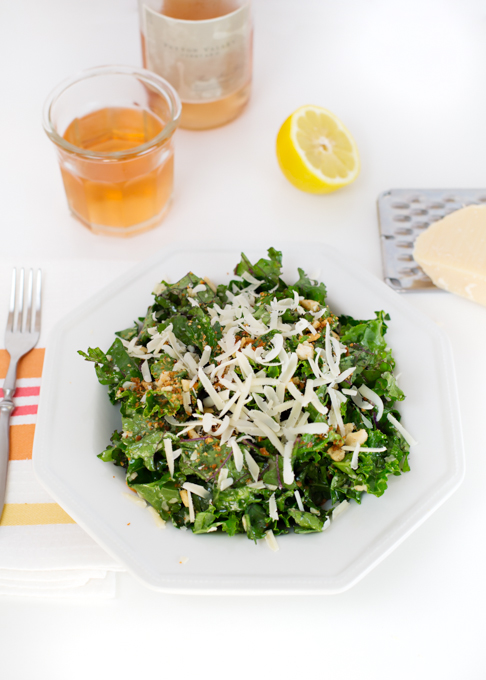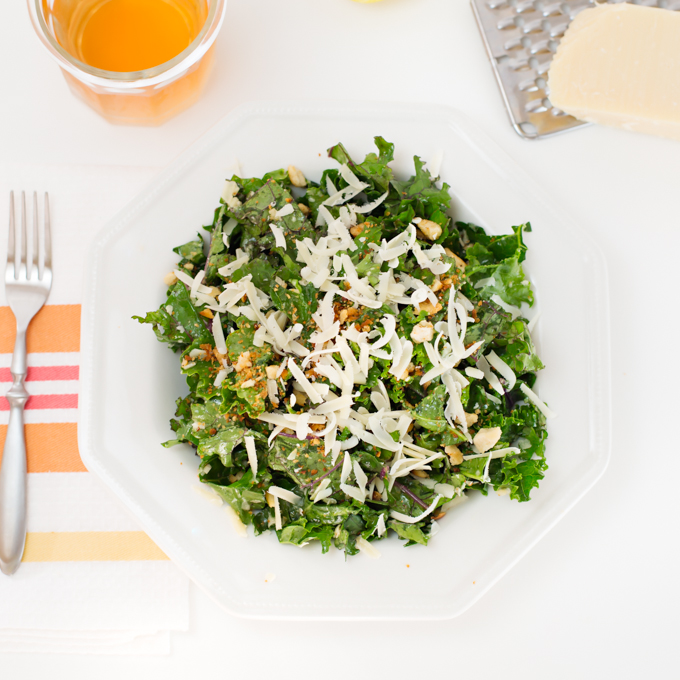 This recipe calls for homemade bread crumbs, but wouldn't you know it, I went to the pantry, pulled out a loaf of bread, to find out it had gone bad (thank you heat spell that we're having). I did, however, have 2 pieces of TJ's garlic naan bread left from making flatbread pizza. Perfect!! I cubed them up, put them into a large sauté pan with some melted butter and olive oil, seasoned them well and toasted them. I then food processor'd them into large bread crumbs.
The dressing is a few ingredients with a whisk. Simple!
If you make this salad, let me know what you think, and of course, share it onto FB for me.
Tuscan Kale Salad
Ingredients
4-6

cups

Kale

rinsed, ribs removed, rough chopped

Juice of 1 lemon

1/4

cup

olive oil

2

cloves

garlic

crushed

Salt & pepper to taste

Crushed red pepper flakes to taste

I used about 1 tsp

1/2

fresh homemade bread crumbs

2/3

cup

freshly grated Parmesan cheese

freshly grate the good stuff
Instructions
Prepare kale and place in large bowl.

Whisk together lemon juice, olive oil, garlic, salt, pepper and red pepper flakes.

Pour dressing over Kale and toss well.

Add approx. 1/2 of the grated cheese and toss again.

Let sit for at least 5-10 minutes before serving.

Before serving top with bread crumbs and remaining parmesan cheese.