So simple and delicious! Grilled Pineapple with Honey & Cayenne is perfect to serve alongside just about any grilled meat! Although, I might admit to eating multiple wedges of this while the chicken was still on the grill!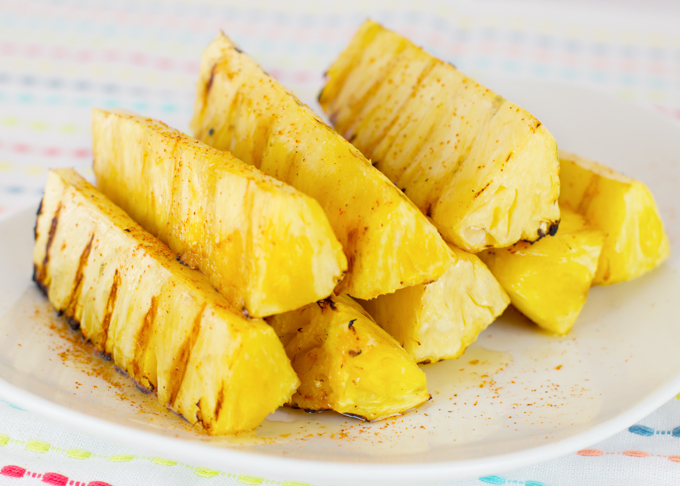 Grilling pineapple only takes a few minutes. I start by giving it a light brush of light olive oil (just to prevent it from sticking to the grill), and placing on a med heat grill. Turn it a few times to heat it throughout and to get those beautiful grill marks on all sides. Once off the grill, simply give it a little drizzle of honey and a sprinkling of cayenne pepper.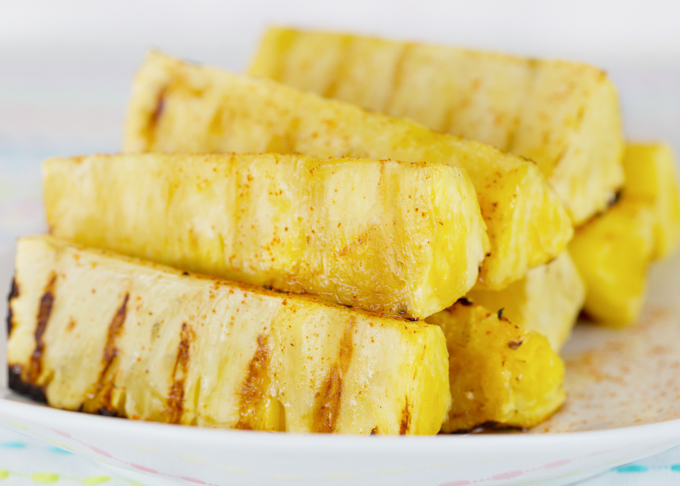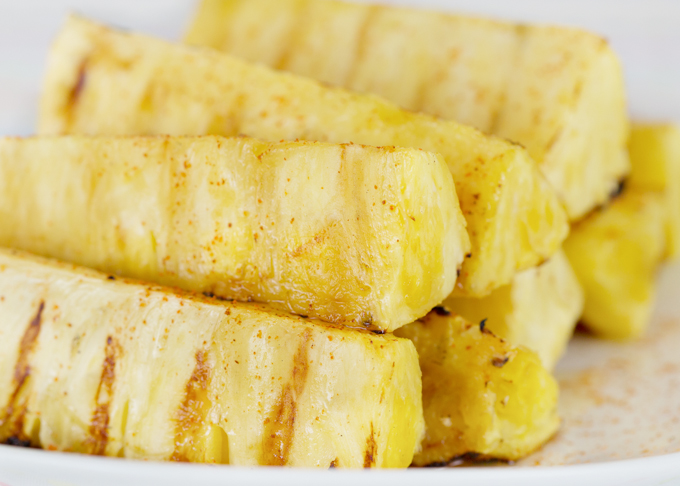 If you've never cut a fresh pineapple, here's a tutorial I found online that will show how quick and simple it really is.
Grilled Pineapple w/Honey & Cayenne
Ingredients
1

large ripe fresh pineapple

cut into 8 wedges

2

TBSP

light olive oil

2-4

TBSP

honey

1

tsp

cayenne pepper
Instructions
Prep fresh pineapple (peel, core, and cut into 8 wedges).

Pre-heat outdoor grill or grill pan to medium heat.

Lightly brush pineapple wedges with olive oil.

Grill pineapple, turning regularly, until heated through and each side has grill marks.

Remove from grill and lightly drizzle with honey.

Sprinkle with cayenne pepper to taste.