Hello summer!! And, hello, big refreshing glass of homemade Strawberry Lemonade!!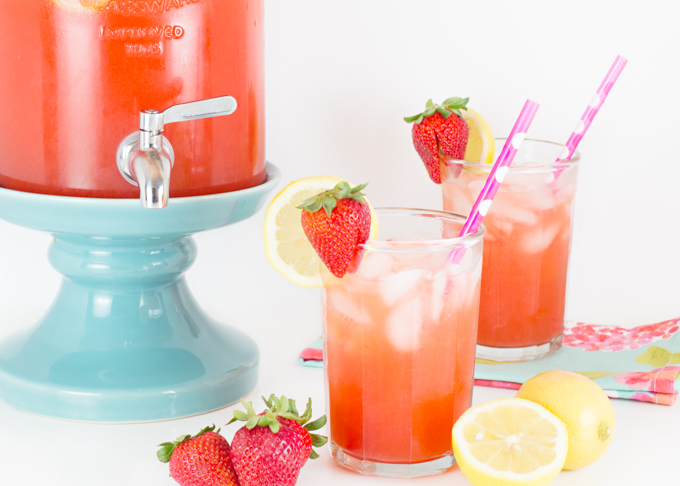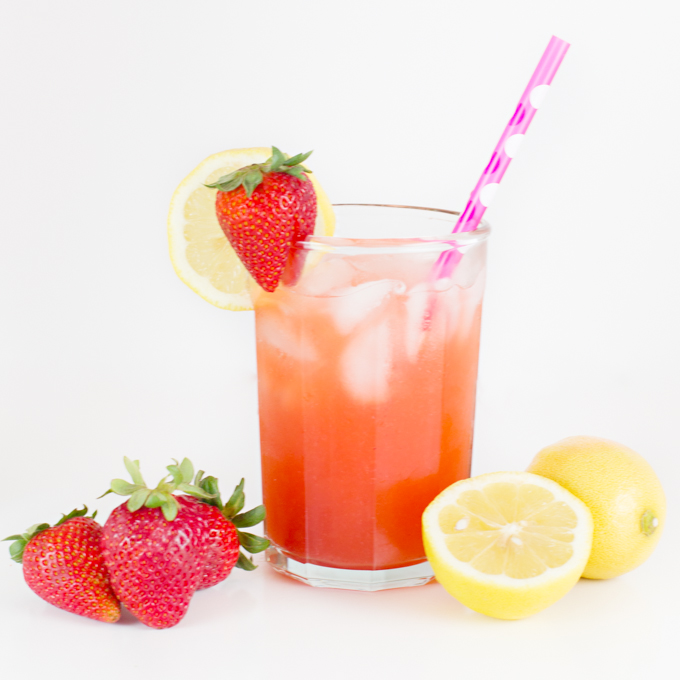 It's hard to tell in these pictures, but the ice in my dispenser was Party Ice. See my tips on how to make Party Ice that won't dilute down your drink HERE.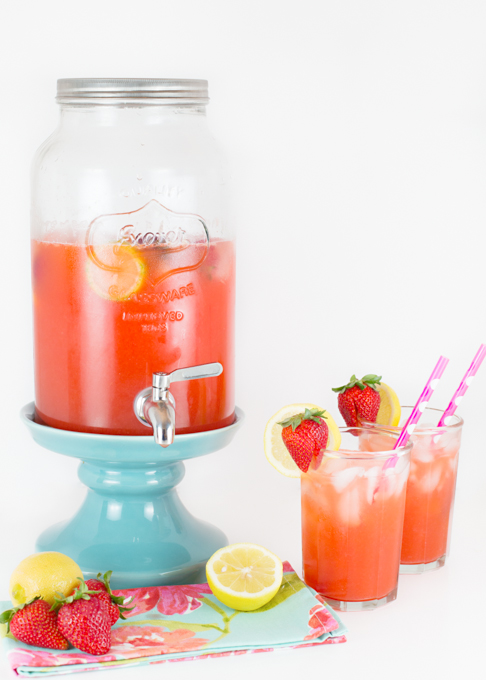 Strawberry Lemonade
Ingredients
2

cups

fresh squeezed lemon juice

1 1/2

cup

water

for simple syrup

1 1/2

cup

sugar

for simple syrup

2

cup

fresh strawberry puree

see directions below

8

cups

water

Lots of ice cubes

**freeze extra lemon slices for adding to each glass and floating in pitcher or dispenser)
Instructions
Begin by making simple syrup. Simple syrup is made by using equal parts sugar and water and heating in saucepan over med. heat just until sugar fully dissolves. Allow to fully cool.

To make strawberry puree, rinse and hull approx 2 dozen fresh sweet strawberries. Add about 1/2 cup water and blend using a blender or food processor. Strain through a fine mesh sieve (for a smoother puree).

Juice lemons using either a hand juicer or electric juicer.

If time allows, cool in 'fridge the simple syrup, lemon juice, and strawberry puree.

Mix lemon juice and strawberry puree together in large pitcher or dispenser. Add 8 cups cold water. Stir well.

Add about half the simple syrup and taste for sweetness. Sweeten to taste.

Add ice. and stir well.

Serve garnished with fresh lemon slices and fresh berries.

Enjoy!