You don't have to live in the south to love Sweet Tea! While it might not be a staple in every house like it is in the south, here in CA we also love it!! My preference is probably half as sweet as true sweet tea!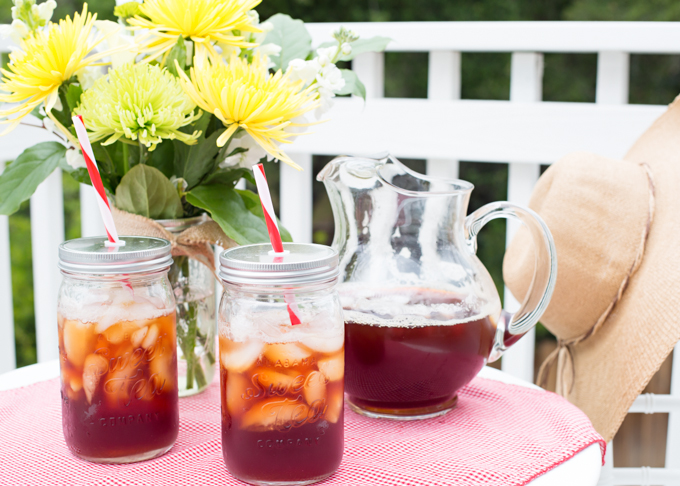 We were recently in Waco, TX and of course, one of our stops was Magnolia Market. It was disappointing that on our first day there it was raining pretty hard, so our stay was short. We went back the following day and it was HOT!! We not only enjoyed shopping at the market, but also enjoyed spending time in the garden, and browsing all they had to offer. Did I mention it was hot?? Hitting up the Alabama Sweet Tea food truck was an obvious choice for me!
Not only did I enjoy Sweet Tea while at Magnolia Market, but I think I ordered it in every restaurant I went to. I came home craving it!!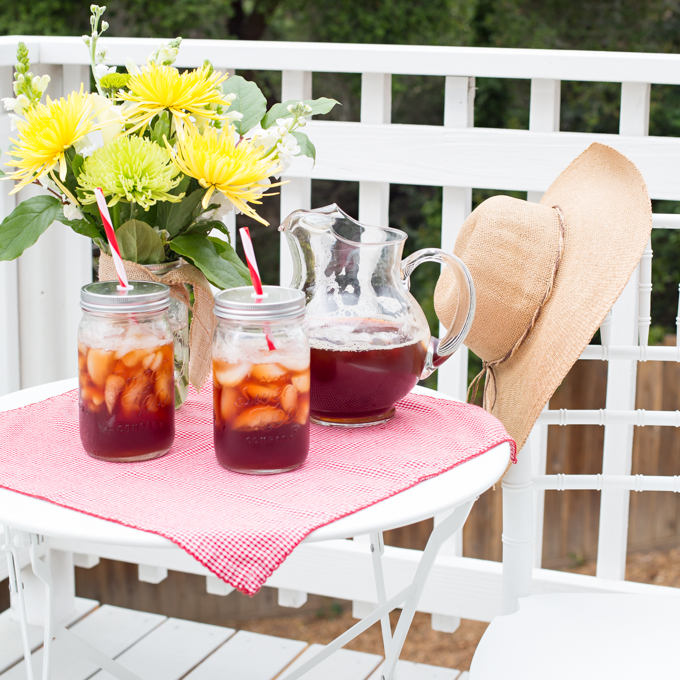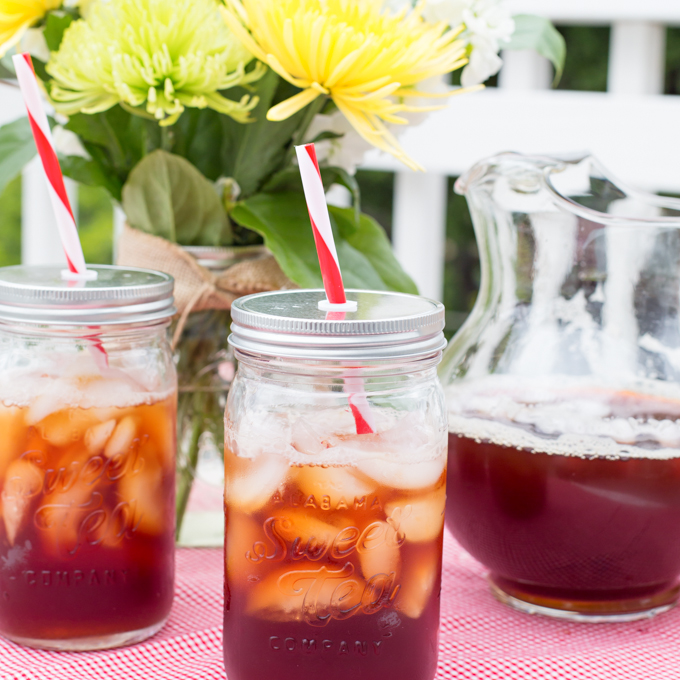 Sweet Tea is incredibly simple to make and the best part is that you can control how sweet you want it. As I mentioned, I enjoy mine "half sweet."
For my sweet tea, I used the following four ingredients:
**I've heard that adding about 1/4 tsp baking soda takes some of the bitterness out of the tea. I've never added baking soda to my iced tea. Let me know if you try it.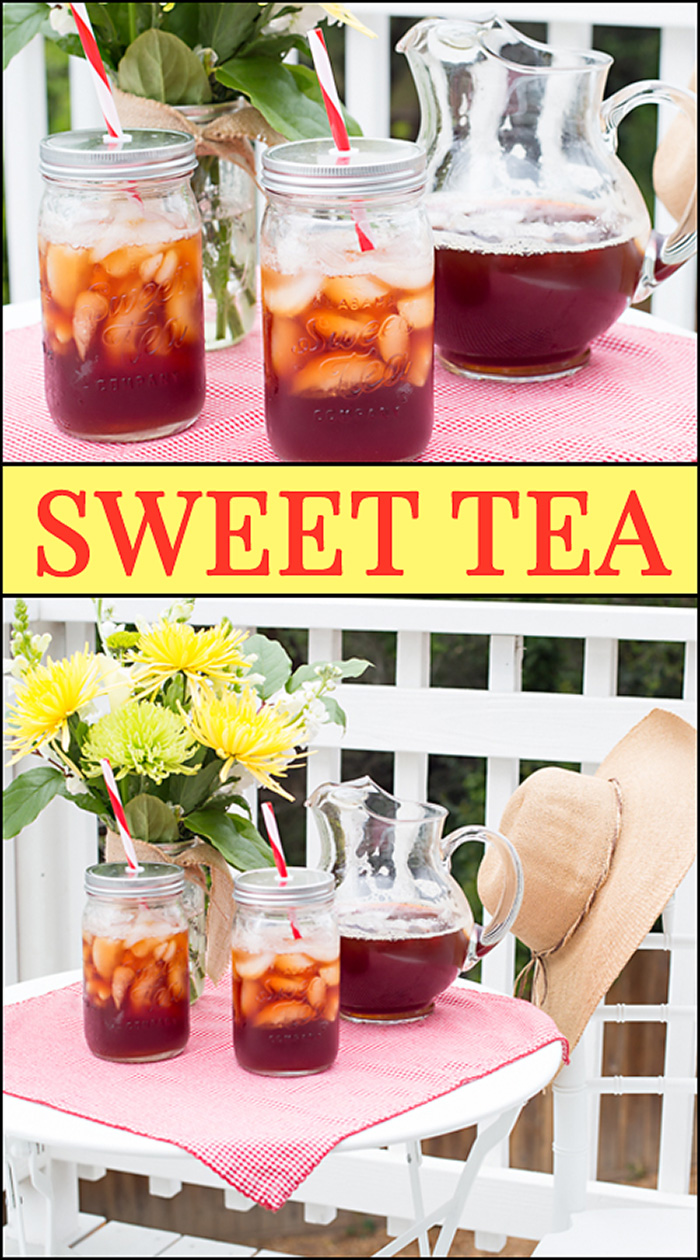 Sweet Tea
Ingredients
12

regular sized tea bags

I used Lipton

6

cups

water

4

cups

ice

3/4-1

cup

simple syrup

sweeten to taste
Instructions
To make your simple syrup, place 1 cup water and 1 cup sugar (equal parts) into small saucepan. Heat over medium heat. Stir until sugar is dissolved. Remove from heat and cool. Set aside.

In medium saucepan, bring 6 cups water to a boil. Turn off heat.

Add tea bags (dunking them a few times to submerge), cover and steep for 7-10 minutes.

Remove tea bags without squeezing and discard.

Cool tea slightly.

Add 4 cups ice and stir until melted.

Stir in simple syrup, starting with 3/4 cup (add more to sweeten to taste).

Fill tall glass with additional ice and pour in tea.

Enjoy!
Here's a couple more refreshing drinks you might enjoy!
Strawberry Lemonade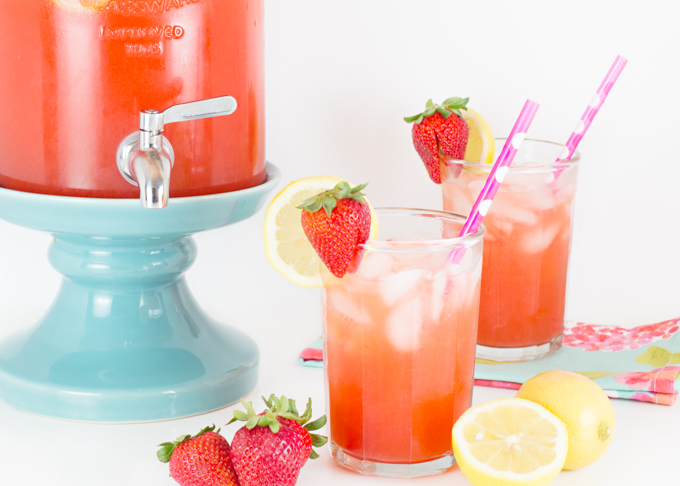 Watermelon Lime Slush