As soon as I saw these little BBQ plates, I knew they'd be going on a Father's Day Table. I also knew I was going to need to pick up some black dinner plates. I'm so glad I did! I've already "set the table" in my mind so many times with both items. I hope this Father's Day Tablescape and Menu Ideas post inspires you this Father's Day!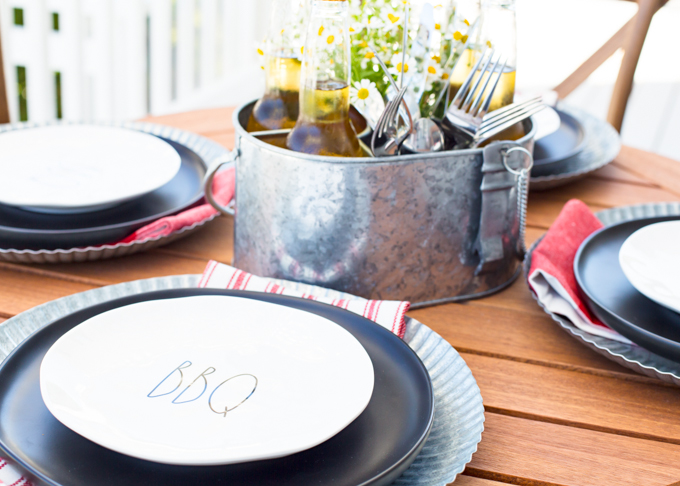 Let's start with this Father's Day Tablescape. I purposely kept it simple, since I know that the men in my life don't care much about all the "fuss" on the table. They care more about the menu then if the flowers and napkins co-ordinate. Don't you agree?
Look how simple this was!! As I mentioned I did purchase the BBQ plates (they were a Home Goods find) and the black dinner plates were a Hearth & Home item from Target. I'd grabbed a couple sets of the red & white dish towels a while ago knowing that with 4th of July coming up, I'd be wanting some new red and white towels. They were also from Hearth & Home at Target. I pulled the chargers from my stock at home (Pier 1) and also the silverware caddy (Pottery Barn).
Do you have any guesses as to what I'll serve (using dishtowels as napkins)??
If you guess BBQ'd Ribs, you are right!! They can be so messy, so I figured an oversized napkin (or dishtowel) was the solution for finger lickin' good Blue Cheese BBQ'd Ribs!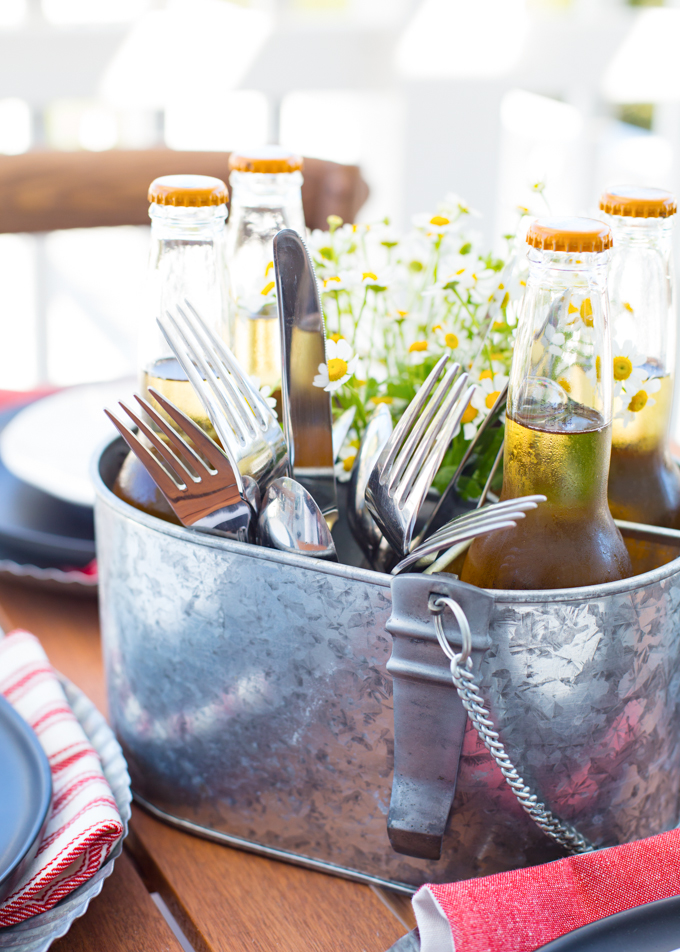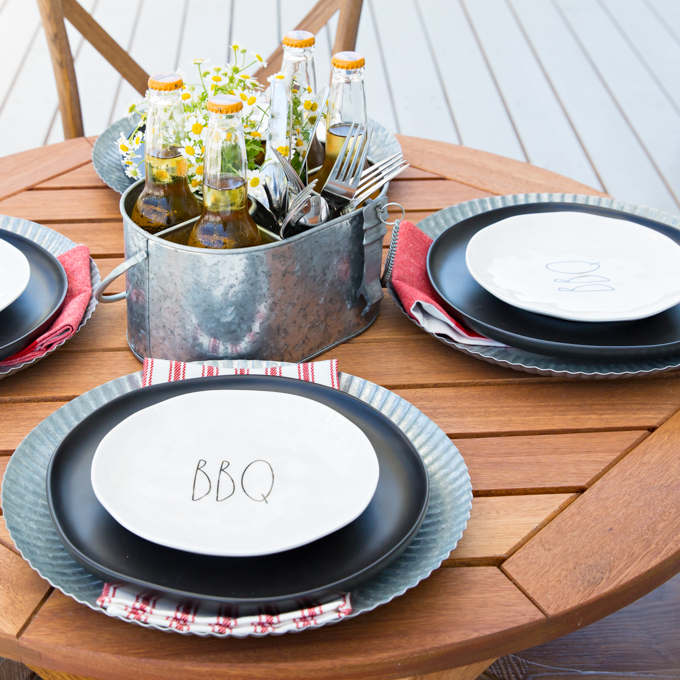 I happen to own a lot of dishware, like borderline compulsive. I justify it because I do use it all the time and have bought it over the course of many years. Now, disregarding what I just said about my dish obsession, my #1 tip for Simple Tablescapes is to start with a few basics, such as white plates and maybe a couple sets of colored napkins. Those basics are interchangeable and you'll be able to use them for years!! Keep it simple!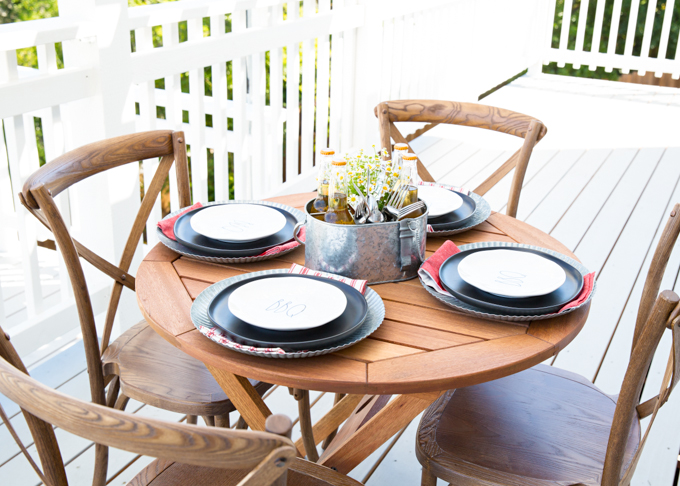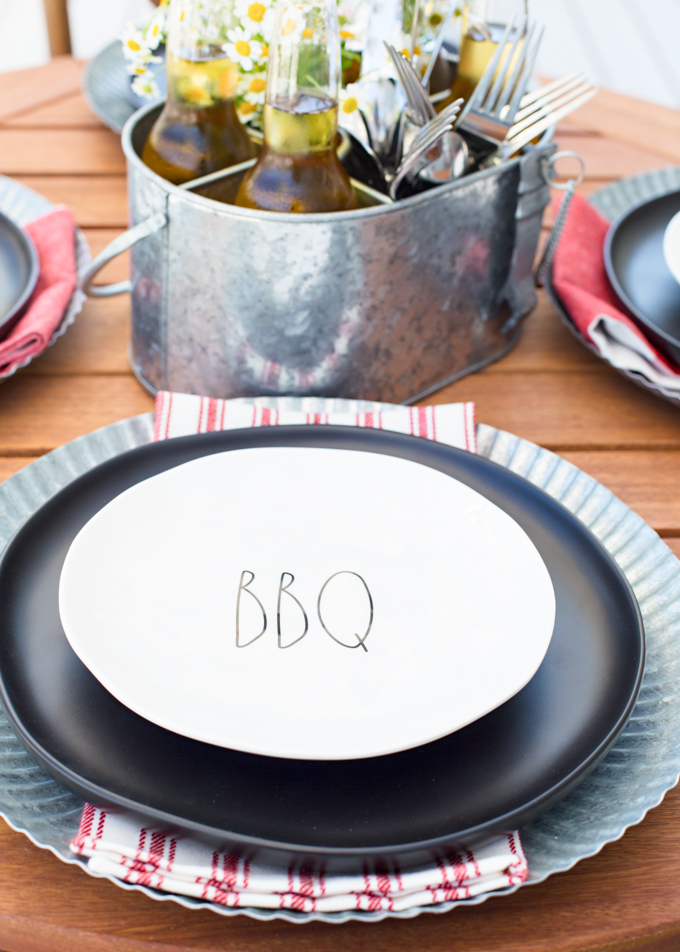 Here's a Father's Day post I wrote a couple years ago. The menu is as delicious today as it was then!
I don't have this year's menu completely set yet, but I know I'll be including the following:
Blue Cheese BBQ'd Ribs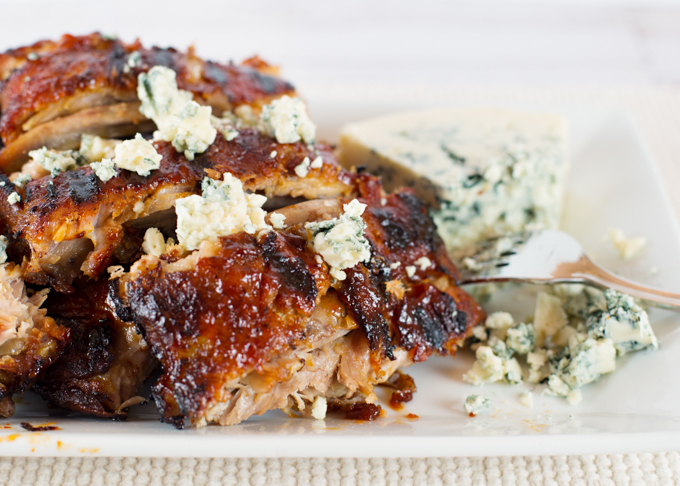 Corn Salad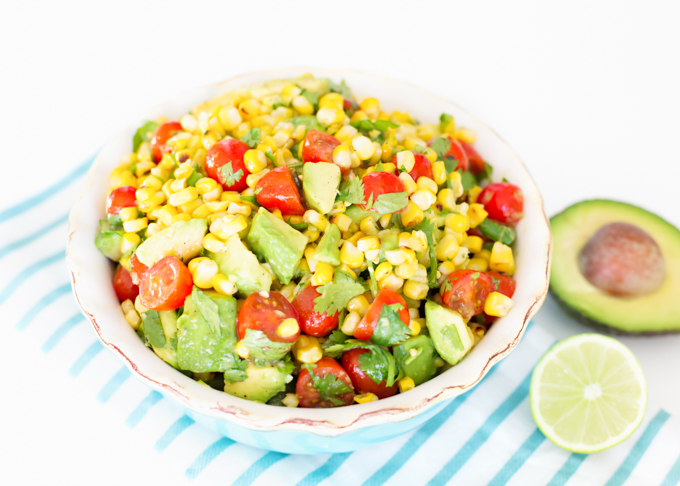 Garlic Bread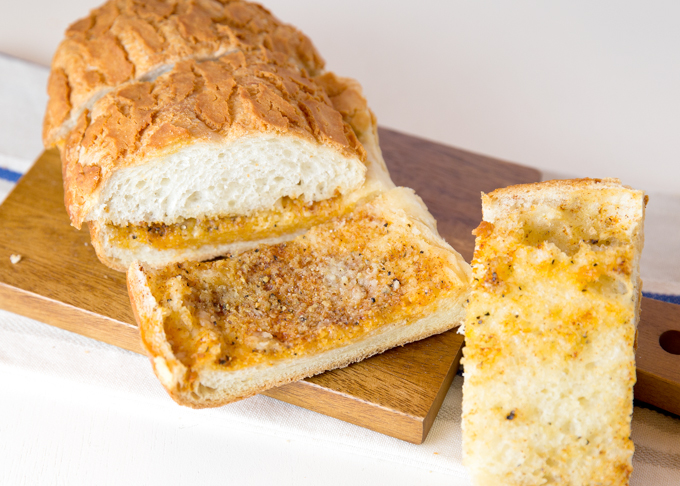 I hope you have a great day celebrating all the Father's/men in your life!