I can hardly believe that I'm actually posting Garlic Bread, but I seriously can't tell you how many times I've heard, "your garlic bread is so good!" Or "what do you put on it?"
I guess all garlic breads are not the same!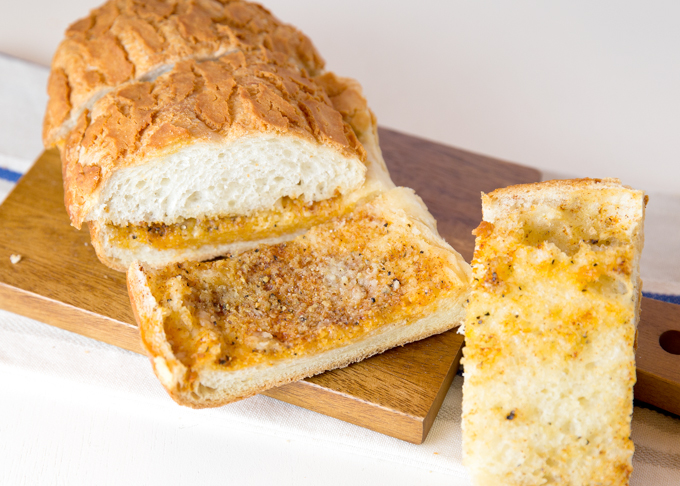 I like to use Dutch Crunch bread from the bakery section at our grocery store (but I'll use sweet french or wheat or sourdough on occasion).
First, and most importantly USE REAL BUTTER! And don't skimp on it! Don't try to make it healthy, I promise it won't taste like my yummy bread if you do. I admit I use a lot of butter, but we don't eat garlic bread every night, and everything is okay in moderation, right?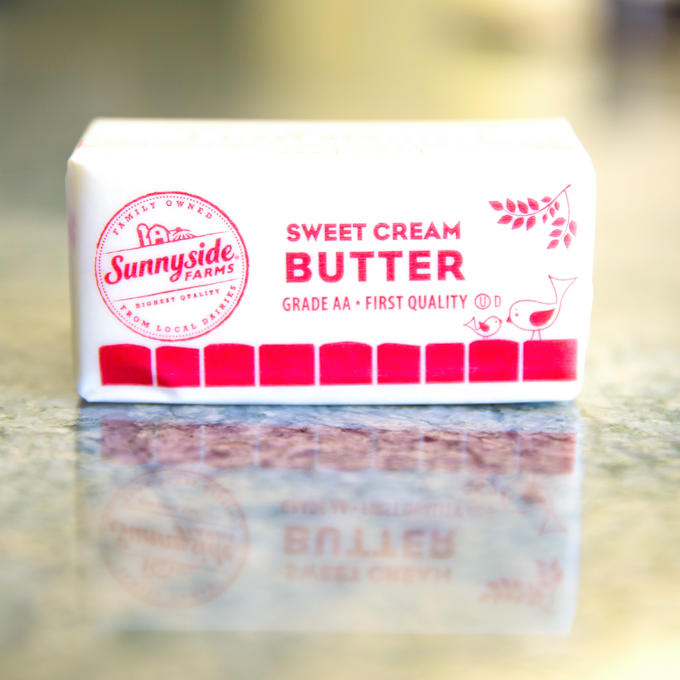 After liberally spreading soft REAL butter (nearly a full cube) all over the bread (don't forget to get close to the edges too), you add the flavor makers. Out of convenience I typically use garlic powder (occasionally I use real garlic that I crush and simmer in melting butter), Mrs. Dash spice mix, parmesan cheese, and paprika.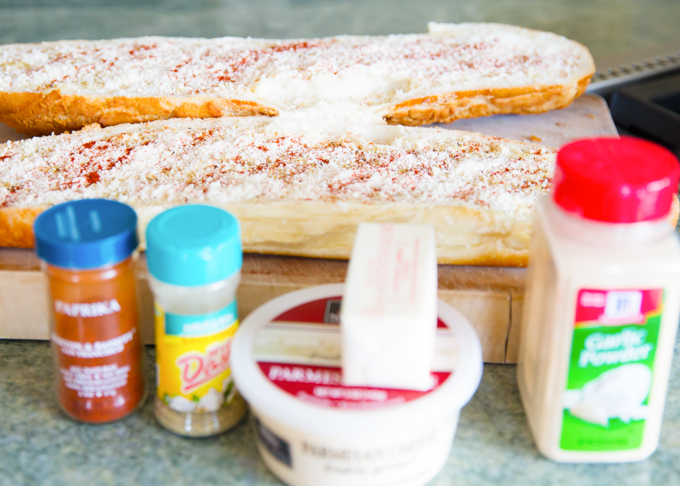 Sprinkle the buttered bread with LOTS of garlic powder, then a light sprinkling of Mrs. Dash, topped with plenty of grated or shaved parmesan cheese, and top it off with a light sprinkle of paprika. NOW, put the halves together and slice into fat slices. Wrap in foil and it's ready for a 30 minute baking at 350*. YUM!!
I like to slice my garlic bread before baking for two reasons. First, hot bread doesn't slice as well, it kind of smooshes down as you try to slice it. And second, I'm often baking multiple loaves at a time (think big fun outdoor bbq) and who wants to take the time to slice the bread when you're trying to get everything else on the table at the same time. I just open the foil and plop it into a lined basket and mine is ready to enjoy!