I love having left over roast chicken in the fridge. Dinners are quick and simple to prepare when one of the main ingredients is already cooked. These Quinoa Bowls, were ready to eat, literally in the time it took to cook the quinoa (15 minutes).
I wanted to show you two of our favorite bowls. Both used the same base ingredients (quinoa, black beans, and chicken), but we varied the toppings. One bowl was topped with Mango Salsa and the other with this Thai Peanut Sauce. Both were delicious!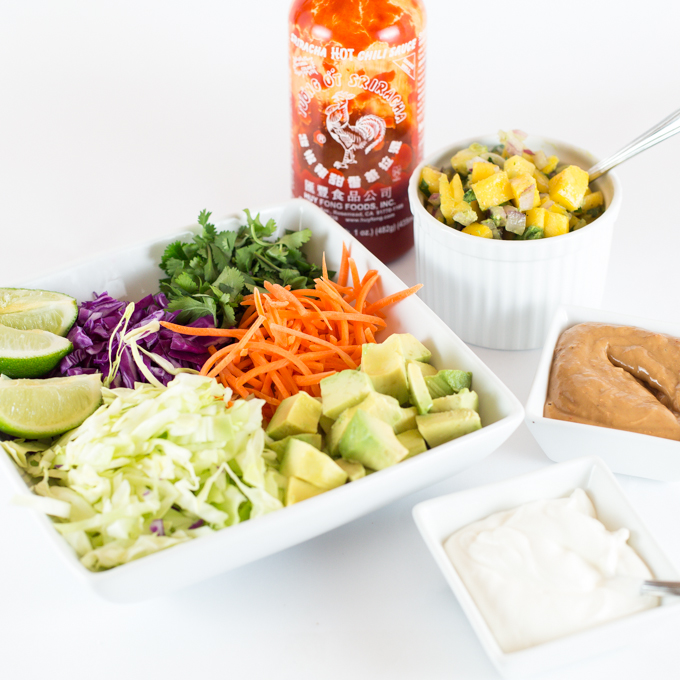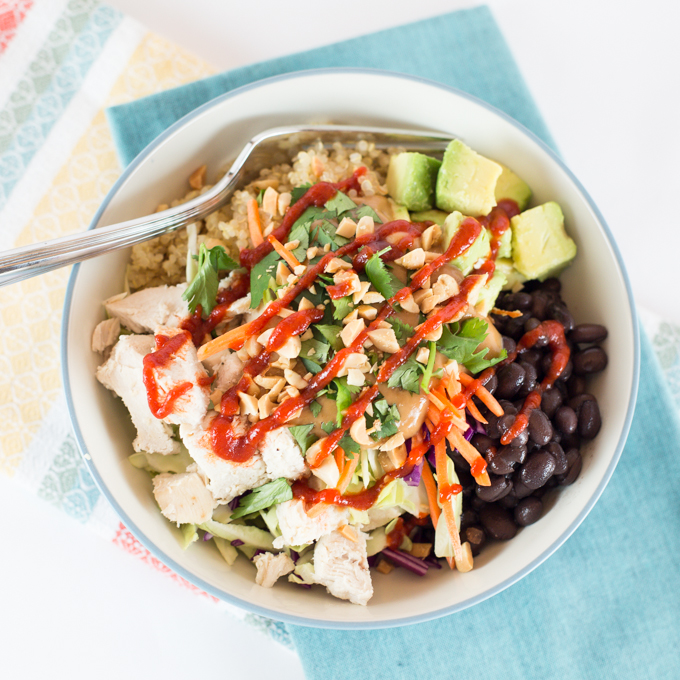 They tasted as delicious as they look! I enjoyed the mango salsa topped bowl, while my husband (who does not like peanut butter) enjoyed the Thai Peanut bowl. He commented numerous times how good it was.
The great thing about "bowls" for dinner is that you can make them to please everyone in your family! We loaded our up with just about everything except the kitchen sink! Chicken, black beans, and quinoa sat at the base of the bowl. I then added diced avocado, shredded red and green cabbage, shredded cabbage, and cilantro. The Thai Peanut bowl was topped with extra chopped peanuts and Sriracha. I topped my Mango bowl with a dollop of sour cream and a bit less Sriracha then my husbands.
Vegetarian, no problem. Leave out the chicken.
How about a Fiesta Bowl. Same base ingredients and add some corn, grated cheddar cheese, sour cream, and salsa.
How would you prepare your bowl?