You're going to need lots of extra napkins with these Blue Cheese BBQ'd Ribs, and don't you even think of using a fork to eat these. Pick them up and dig in!
It's hard to know where to start in describing these ribs….. they're seasoned with lots of BBQ spice, baked slow until they're fall off the bone tender, drenched in sauce and finished on the grill, and then topped with big chunks of creamy blue cheese. Forget whatever sides you thought you'd serve alongside these, because everyone is just going to want a big ole plate of these ribs!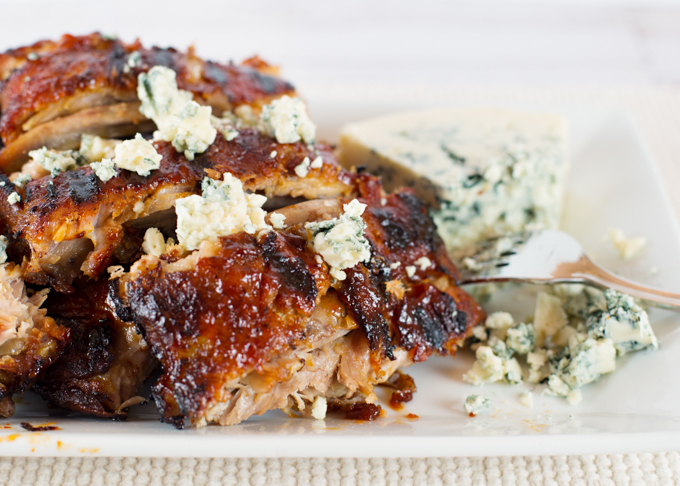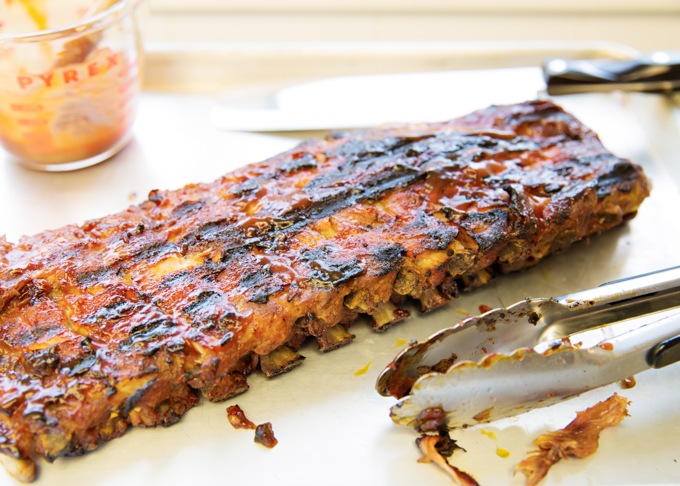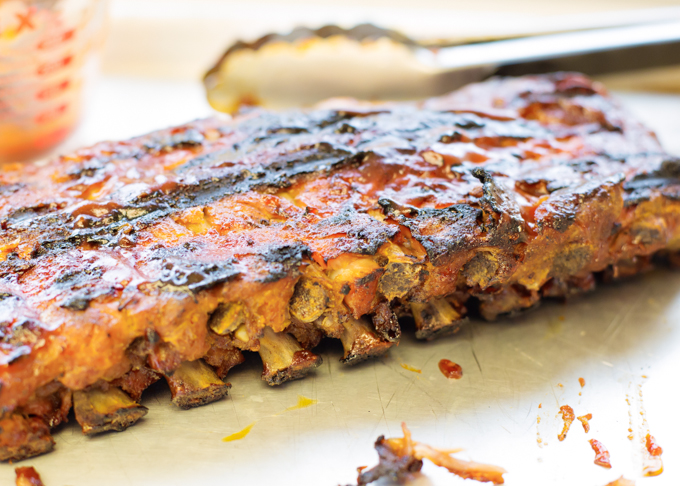 I start by seasoning my rack of baby back ribs very liberally with my BBQ Spice Blend, then wrap in foil. I slow bake the ribs until they are fully cooked in a low oven. Next up is to finish them on the outdoor grill. Sauce them up with lots of your favorite BBQ sauce and grill until the sauce caramelizes. Don't be stingy on the sauce, give them a little more!
Now, cut the ribs apart and top with lots of big blue cheese crumbles. Please don't use the blue cheese crumbles that comes in the little plastic tub. Buy the good stuff from the gourmet cheese section.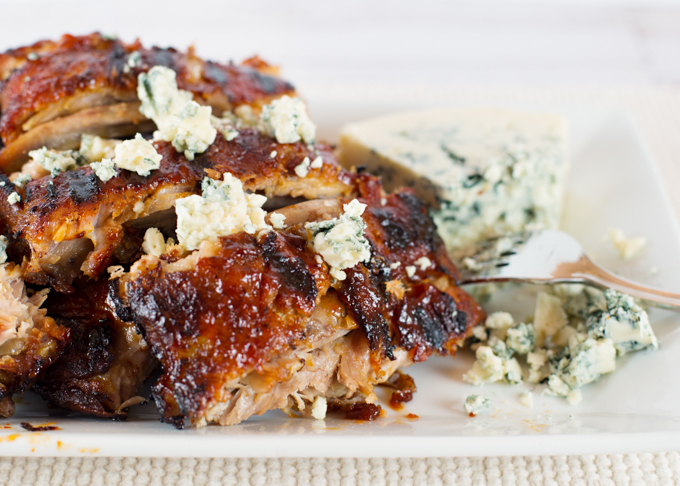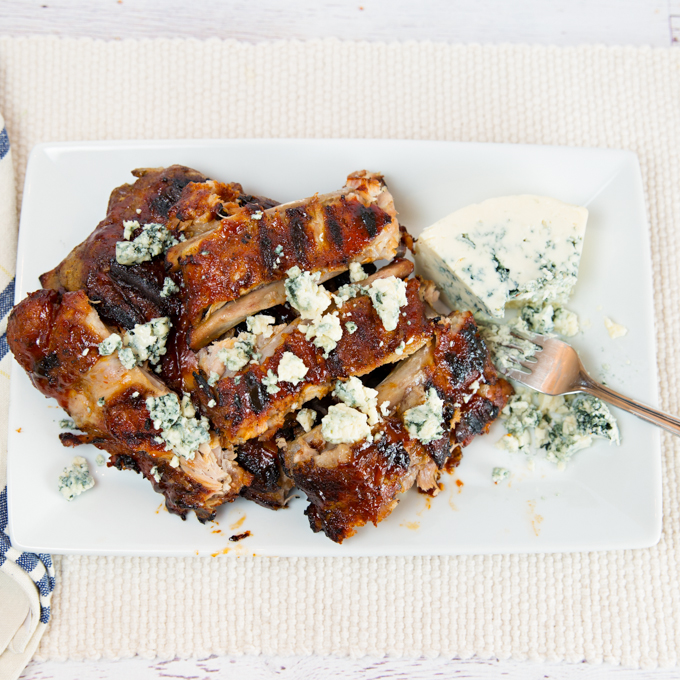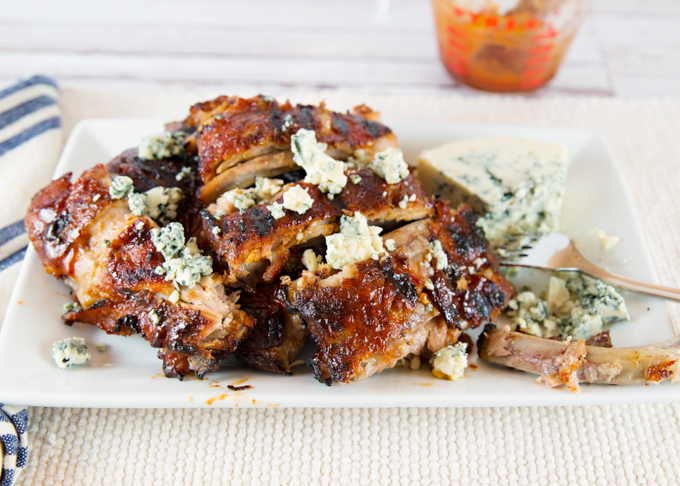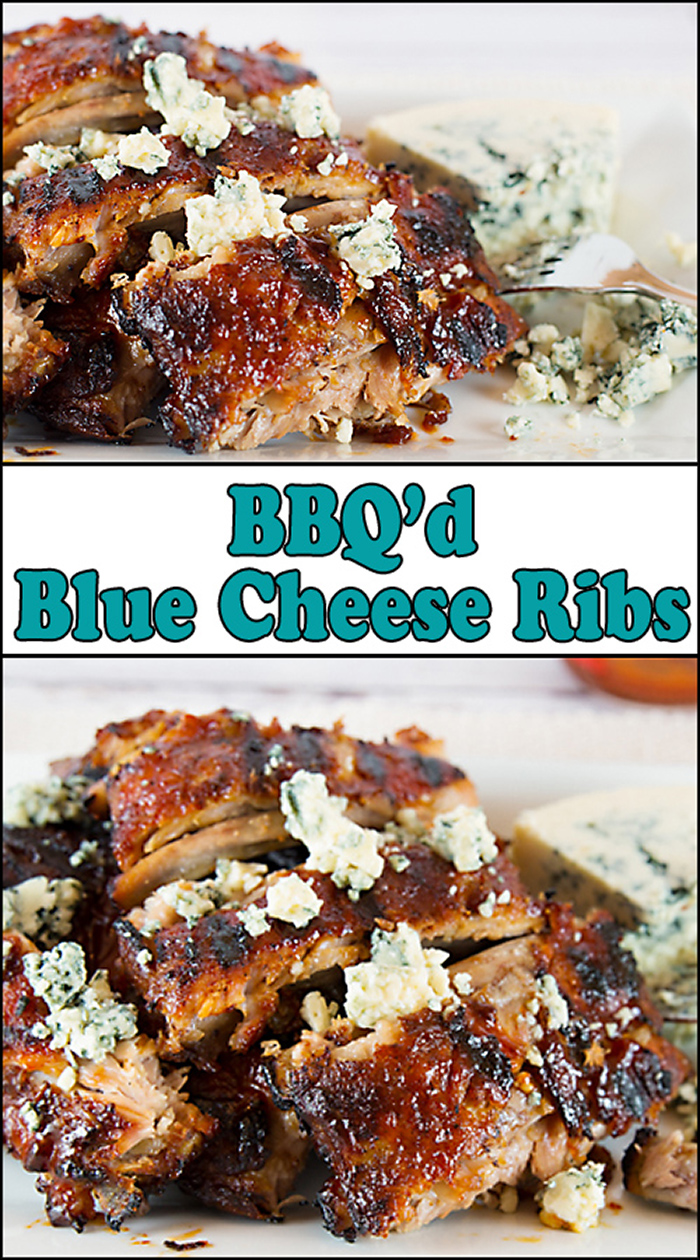 I know you know the routine. Don't forget to share using the icon buttons below. Your friends will thank you for these ribs! And I'll thank you for sharing! And… head on over to Southern Plate where I've linked up to their Meal Plan Monday.
** I didn't measure when I cooked these, so measurements are approximate. A little more or a little less of this or that won't make a difference.
Blue Cheese BBQ'd Ribs
Ingredients
1-2

racks baby back pork ribs

4

TBSP

BBQ spice blend

approx 2 TBSP per rack

1/2

cup

BBQ sauce

or more if you like them real saucy

Wedge of good Blue Cheese
Instructions
Liberally rub the ribs with your favorite BBQ blend. Wrap tightly in aluminum foil.

Bake on baking sheet, in 250* oven, for approx 2 1/5 hours. Ribs should be nearly fall off the bone tender.

Place ribs on outdoor grill (medium heat) and slather in your favorite BBQ sauce (I use Bullseye Original).

Carefully turn ribs (I use two pair of tongs and/spatula).

Re-slather ribs with sauce.

Continue until sauce is well caramelized on both sides.

Let ribs cool for about 10 minutes, then cut apart.

Place on serving platter with lots and lots of big blue cheese crumbles sprinkled over the ribs.

Get out lots of napkins and enjoy!!
Other meals you might enjoy:
One Pan Mexican Polenta Skillet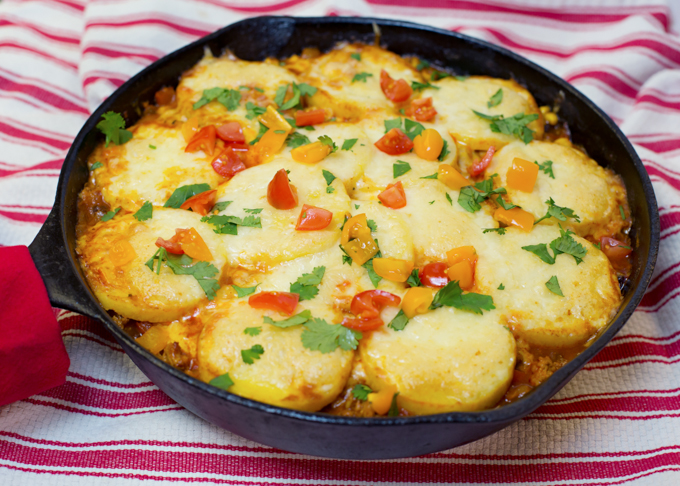 DaBomb Burger w/Balsamic Onions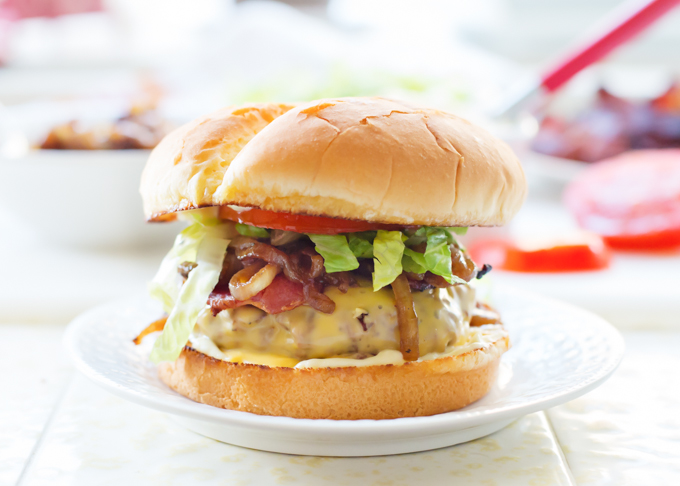 Cheesy Meatball Bake