When I think of summer desserts, a fresh fruit cobbler is definitely on that list! Sadly, this year I missed the ollalieberry picking season, but I was not about to let that stop me from making a fresh fruit cobbler. And, I happened to have a bowl full of ripe peaches!!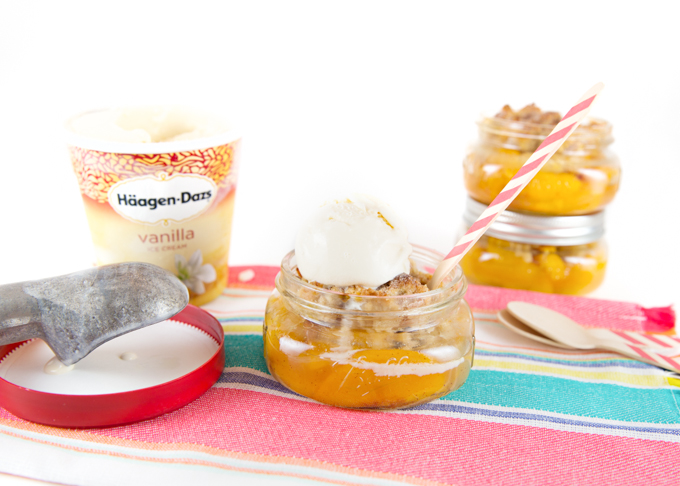 As I started peeling and cutting, I wasn't sure I had enough sliced fruit to fill a square baking pan, so I opted for individual mason jar cobblers.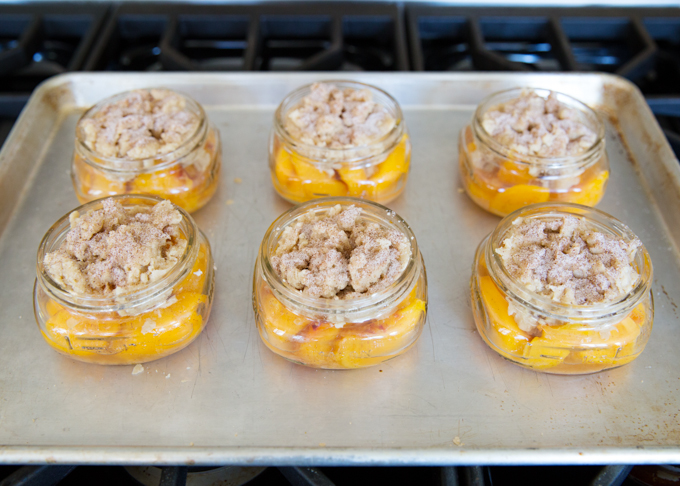 I love the way they turned out! These squat little jars were the perfect serving (with a scoop of ice cream of course)!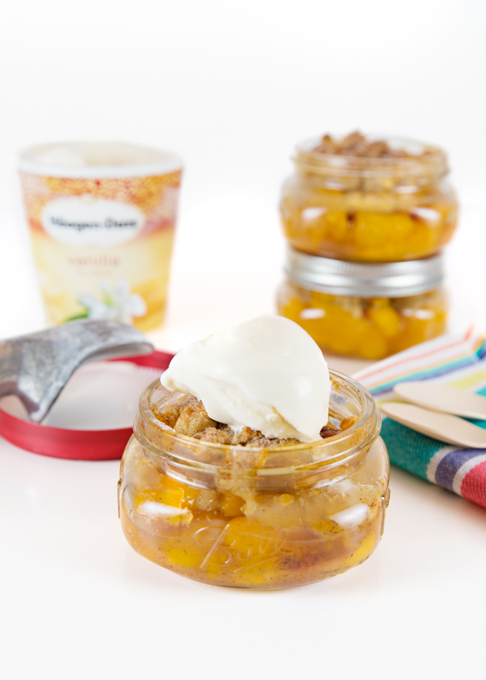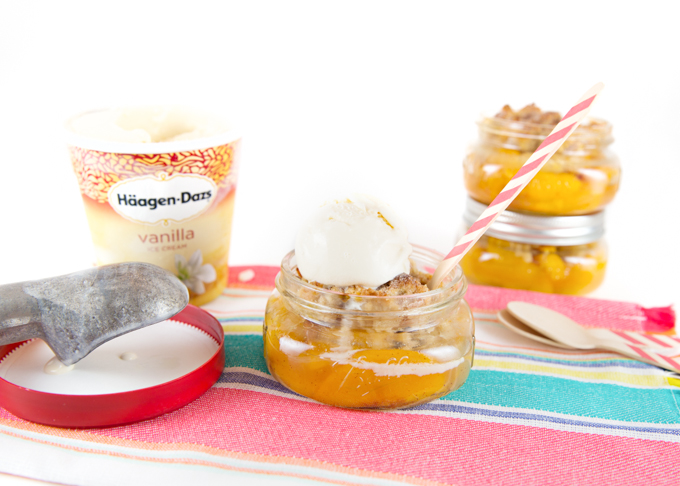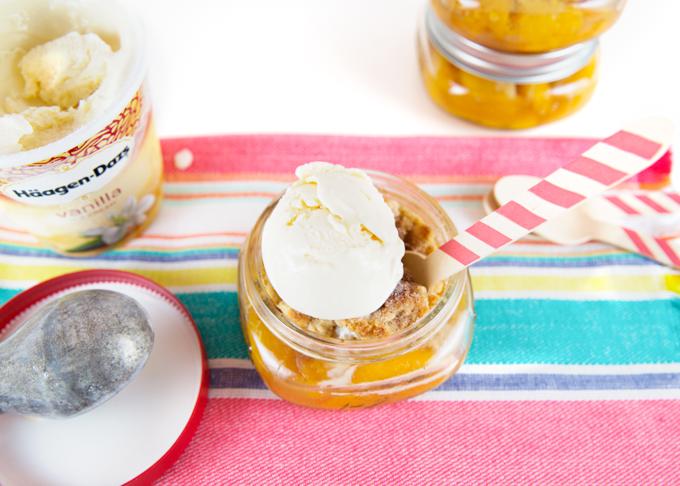 Peach Cobbler
Author:
Joy in Every Season
Ingredients
Filling:
8 fresh peaches (I had about 4 cups sliced peaches)
3 TBSP white sugar
3 TBSP brown sugar
¼ tsp ground cinnamon
⅛ tsp ground nutmeg
Juice of ½ lemon
1 TBSP cornstarch
Topping:
1½ cup all-purpose flour
3 TBSP white sugar
¼ cup brown sugar
½ tsp baking powder
½ tsp salt
6 TBSP butter (chilled and cubed)
¼ cup very hot water
Sprinkle Topping:
1 TBSP white sugar
½ tsp ground cinnamon
Instructions
Pit, peel, and slice peaches.
Combine sliced peaches with white sugar, brown sugar, cinnamon, nutmeg, lemon juice, and cornstarch). Mix gently.
In separate bowl, combine flour, white sugar, brown sugar, baking powder, and salt.
Using a pastry blender, cut the butter into the dry ingredients until looks like a coarse meal.
Stir in water until just combined.
Scoop some peaches into each canning jar and top with cobble topping.
Sprinkle the top of each with a mixture of cinnamon sugar.
Place jars on baking sheet and bake in preheated *400 oven. Bake for 20-25 minutes or until the top is golden brown.
Serve with vanilla ice cream or fresh whipped cream.
Recipe was adapted from All Recipes.