It must be the beginning of spring, the warmer days, and longer evenings, that are screaming out to me to BBQ! I can't seem to get enough of it right now and honestly, I'm not sure how I even get dinner on the table when it's not BBQ season. These Tropical Turkey Burgers are exactly what I needed to this week. Sunshine and burgers!!
Wanting a burger, I opted for a slightly healthier version and decided on a Tropical Turkey burger. Lighter in the sense that it's not beef. Hmmm, ok, disregard the "lighter" word, I added bacon. But it was really good and the bacon added to the deliciousness!!
This was a lick your fingers kind of burger. Both my husband and I commented that "if we ordered this in a restaurant, we'd go back and order it again." Seriously, you all need to try this!! Get the napkins ready, it was oozing in Teriyaki Glaze!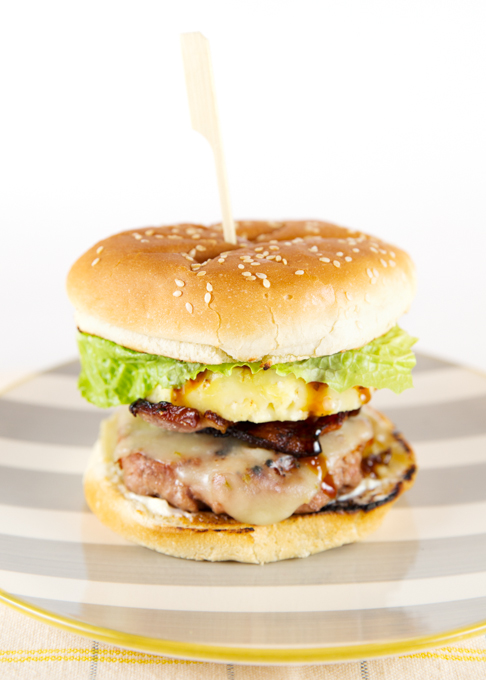 Here's how the layers went, from bottom to top. Lightly buttered and toasted bun. A little mayo (I love mayo on a burger), grilled seasoned turkey patty, melted pepper jack cheese, crispy applewood smoked bacon, a fat ring of fresh pineapple, a ring of red onion (it's hiding in the picture), a big spoonful of teriyaki glaze, a leaf of romaine, lightly buttered and toasted top bun. Yum, yum, yum, yum, yum!! I served a fresh caprese salad alongside to get a few more veggies into our dinner. We love caprese and enjoy it all the time. Sweet potato fries would have been a really good side, but considering I didn't start cooking dinner until about 7:30, I decided to forego the fries and stick with just the caprese.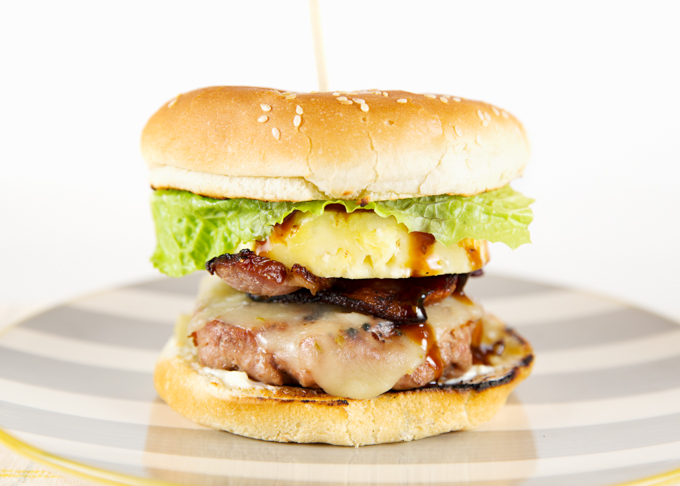 Tropical Turkey Burgers
Ingredients
Burgers:

1

pound

ground turkey

I use 1/4-1/3 meat per patty, so adjust amount as needed

Hamburger buns

olive oil

salt

pepper

garlic powder

Glaze:

1/2

cup

teriyaki sauce

I used Island Girl

1

tsp

cornstarch

2

TBSP

water

Burger Toppings:

fresh pineapple rings

sliced cheese

I used pepper jack

thinly sliced red onion rings

romaine or other leafy lettuce

mayonaise
Instructions
Gently mix together ground turkey with salt, pepper, garlic powder (amounts will vary depending on how many burger patties you're making), with a small drizzle of olive oil. Do not over mix. Form into patties (3:1 or 4:1)

Grill burgers on outdoor grill or use a grill pan indoors

Add cheese at end of grilling

Toast Buns

To make glaze, mix together corn starch with water.

Heat teriyaki sauce

Add cornstarch mixture to thicken teriyaki sauce into a glaze

Assemble burgers and enjoy!!
Pin Me!  And don't forget to head over to Southern Plate for lots of delicious recipes!

There's lots more coming off my grill!
DaBomb Burger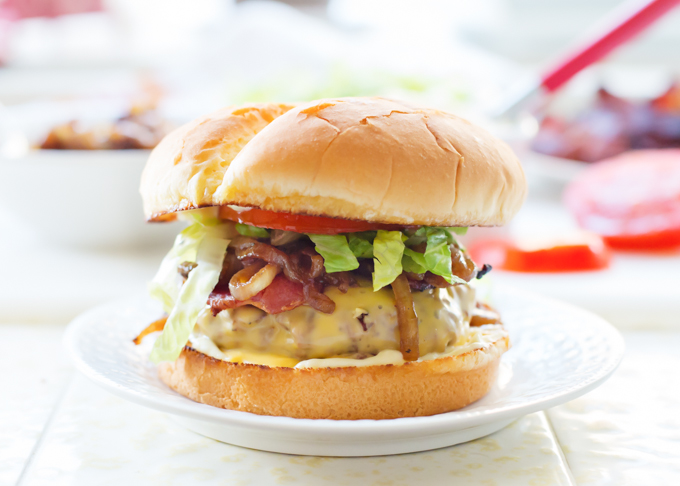 Blue Cheese BBQ'd Ribs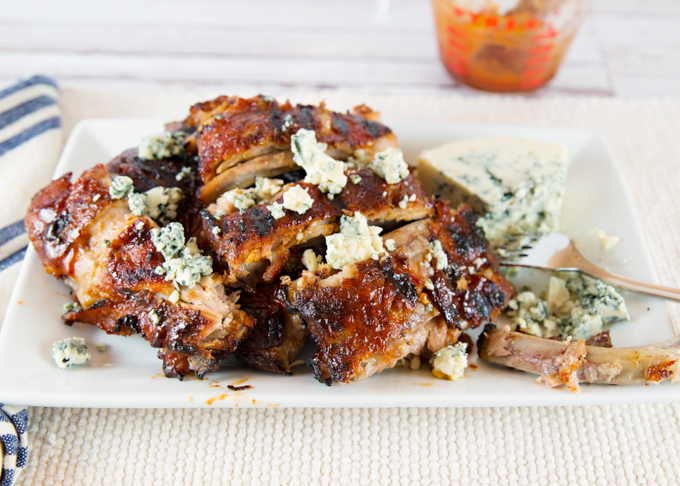 Lemon Dijon Grilled Chicken