I feel like we grill chicken all summer year long. We love it, but I tend to either use a teriyaki marinade or season it with my BBQ Spice Blend and BBQ sauce. Same old grilled chicken, served with different salads and sides. Well, the other night, I decided it was time to change up the chicken marinade a little. I made up a quick Lemon Dijon Marinade and it turned out delicious.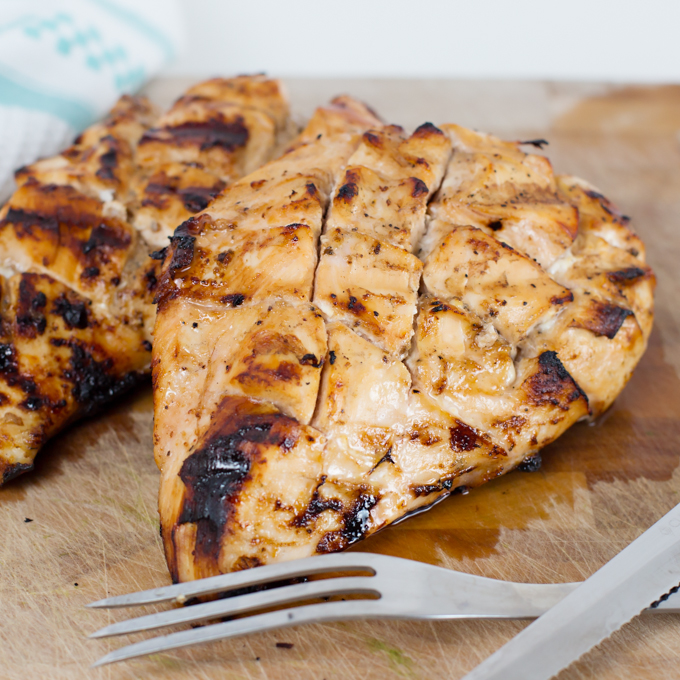 Before placing the chicken into the marinade, I did a cross-hatch cut on the top of the chicken to allow the marinade to really get into the chicken. I then placed the chicken and marinade into a Zip Lock baggie and placed in 'fridge for a few hours.
We grilled the chicken as we always would. Depending on the thickness of the chicken and the heat of the grill, I'm going to let you be the judge of how long to cook. Our turned out perfectly moist with just a bit of caramelized grill marks.
It was a simple grilled chicken, served with a side of Cauliflower Mash and this delicious zesty Tuscan Kale Salad.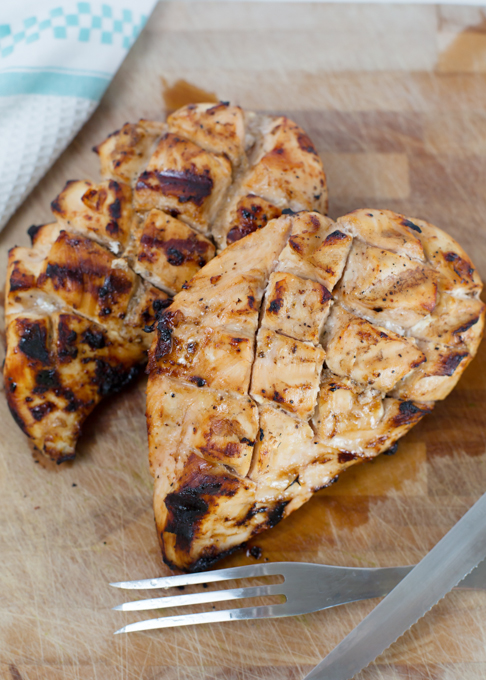 Lemon Dijon Grilled Chicken
Ingredients
Marinade:

1/2

cup

Balsamic Salad Dressing

I used Newman's Own

2

TBSP

Dijon Mustard

1

clove

garlic

crushed

Juice of 1 lemon

1/4

tsp

salt

1/4

tsp

pepper
Instructions
Combine all ingredients into small bowl and whisk together.

Place chicken and marinade into Zip Lock baggie and place in 'fridge for a few hours, try to marinade for at least one hour.

Remove from marinade and grill on outdoor grill.

Length of grilling time will vary depending on heat of grill and thickness of chicken. Please cook your chicken thoroughly to an internal temp of 165*