Serve a few salty chips along side this Brie & Apple Grilled Cheese for the perfect lunch!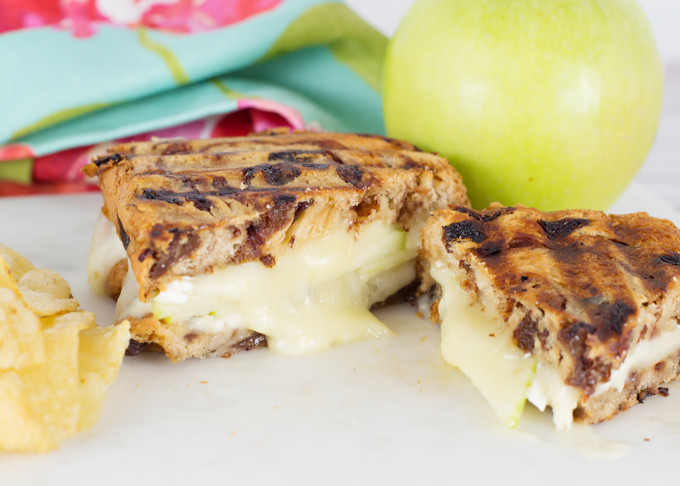 The sweetness of the grilled raisin bread is delicious with the melted brie and thin slices of tart green apple. You have to trust me if you think the combination might sound slightly weird. It was SO good!!
I love when blogger friends put a call out for "round-ups." This particular one was for grilled cheese sandwiches. I can't wait to see the finished round-up and all the decadent grill cheese sandwiches. I knew I wanted to use this thick sliced raisin bread since I can't seem to get enough of it right now, and I happened to have half a loaf in my pantry. Go to the store or use ingredients on hand was the big decision. I opted to use what I had. A green apple and some brie. The somewhat odd combination of a Brie & Apple Grilled Cheese (on raisin bread) would be lunch and if it turns out like I imagined it would make it to blog. It did 🙂
Everyone knows how to make a grilled cheese. No explanation necessary! Assemble, grill, enjoy!!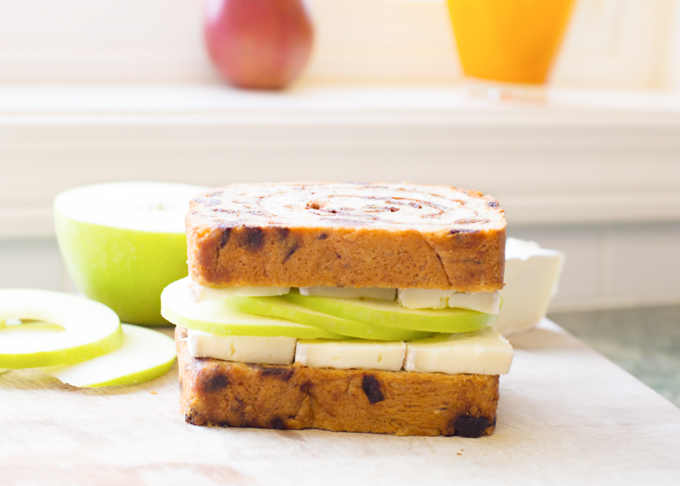 Since I don't have a Panini Grill, I opted to use my Grill Pan and Grill Press. These are must have items in my kitchen.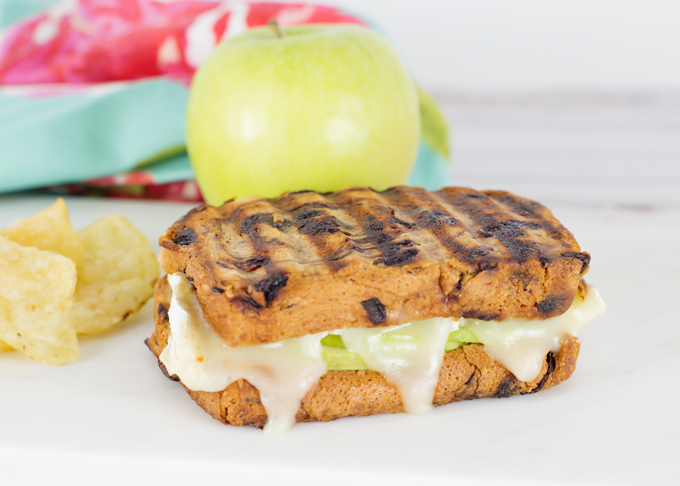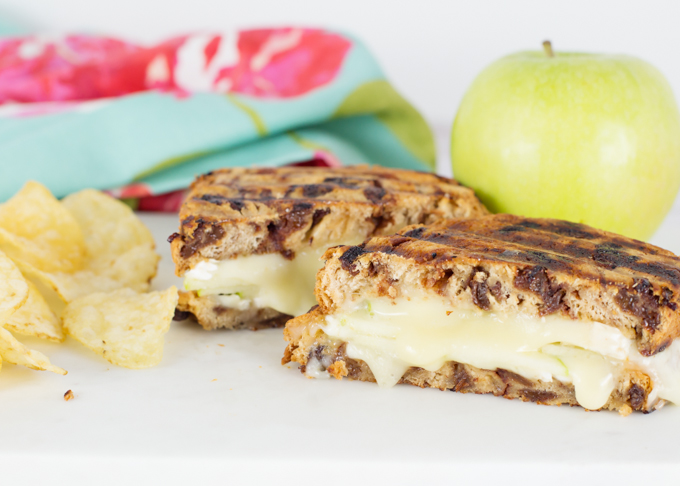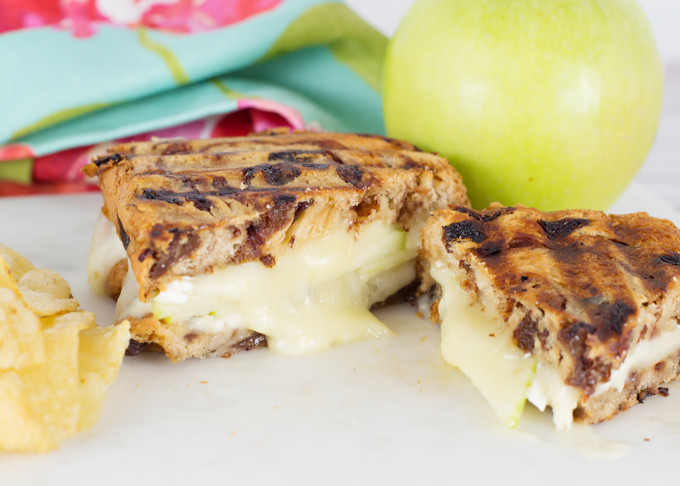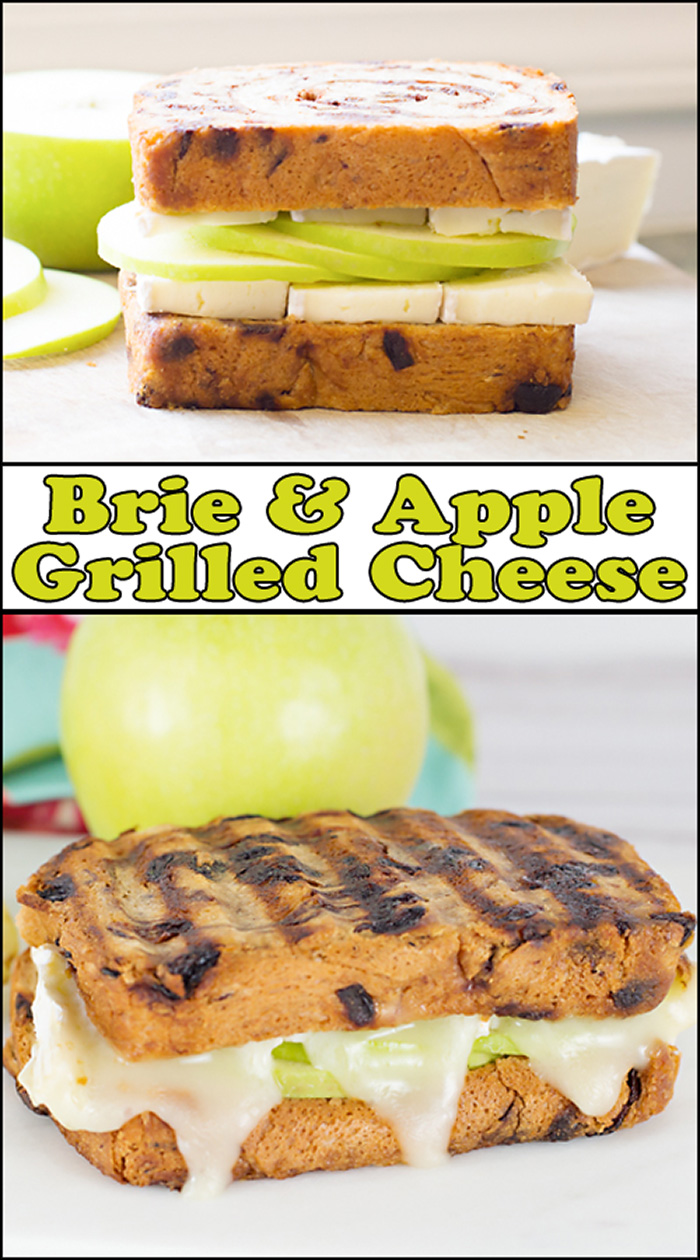 Brie & Apple Grilled Cheese
Ingredients
2

sliced raisin bread

I used Trader Joe's

2

thin slices brie

1/2

green apple

cut into thing rings

1

TBSP

butter
Instructions
Heat grill pan over med/low heat.

Slice brie and apples.

Assemble sandwich: bread, brie, apple, brie, bread.

Lightly butter both sides.

Grill over low heat until golden brown and brie has melted.

Enjoy!
I think you'll also enjoy:
Chicken Caesar Sandwich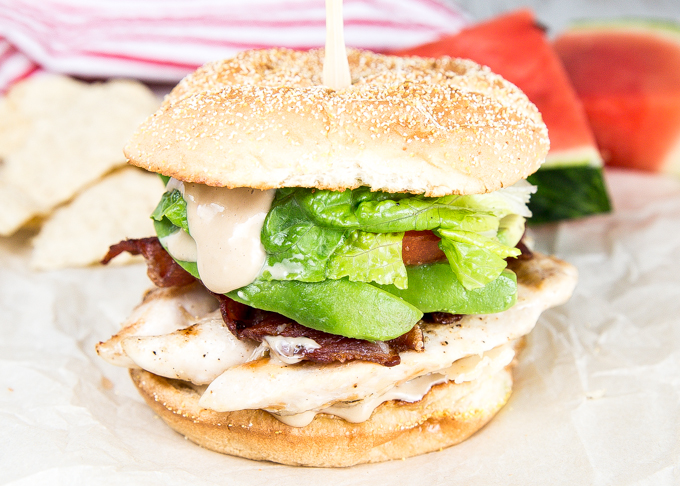 Tropical Turkey Burger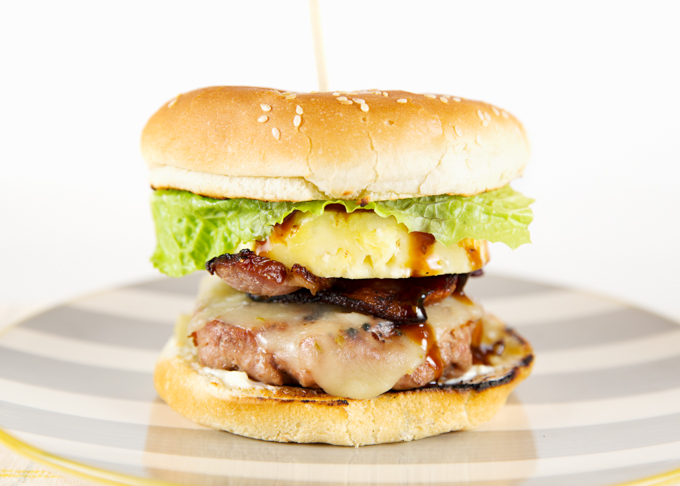 Animal Style Grilled Cheese