If you live in Santa Cruz, or even if you've visited, you probably know of The Bagelry. They've been in business since 1977, serving their bagels and delicious spreads in three locations in town.
I have so many memories of taking the girls there when they were younger. It was one of the places where we could grab a "quick bite" and no one ever complained about it. I always got a sesame bagel with tuna salad on one half and egg salad on the other. The girls ALWAYS wanted "The Duke." I say wanted, because they didn't always get it. If we were in a hurry, running between pick-ups and drop-offs, we would occasionally be eating in the car. Well, let me just say, that The Duke is messy! And no amount of wipes were ever enough!
To this day, our girls still love "The Duke." They make them at home and when they're in town, still want to go to the Bagelry.
It's so simple, yet so delicious!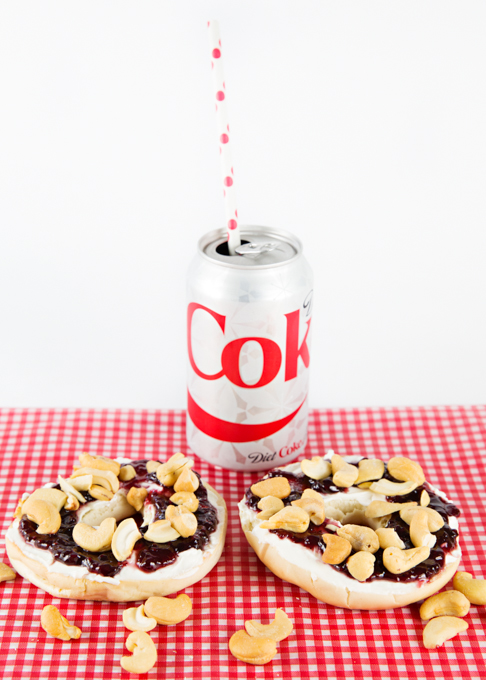 The makings for a Duke Bagel are simple.
The preparation is just as simple.
Toast bagel.
Spread on cream cheese
Top with your favorite jam.
Top with cashews.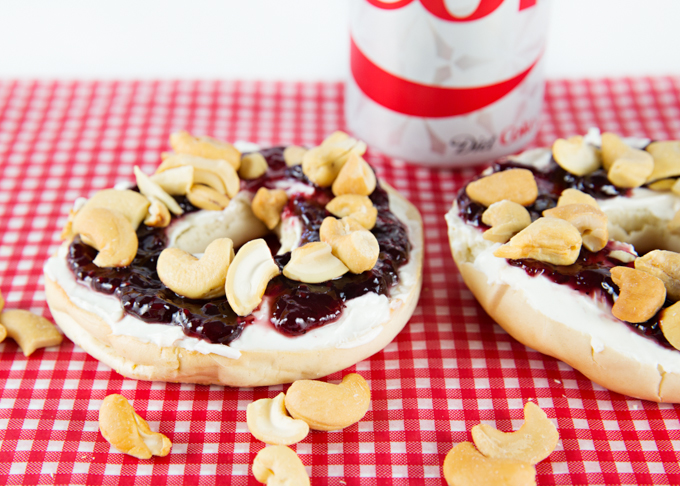 Enjoy!!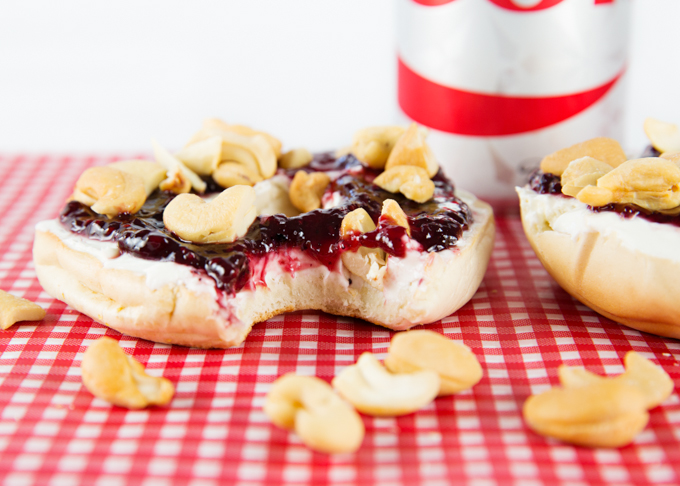 **If you like this recipe, please feel free to share onto your Facebook page, Pinterest, and don't forget to hit the YUM button!