Who doesn't love a handful of sweet and salty trail mix?? I made up a huge batch and couldn't resist a few little "tastes" as I was bagging it up.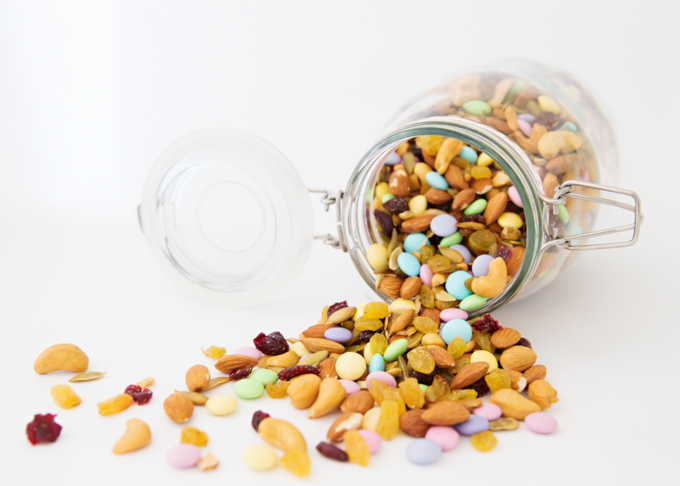 Trail Mix is simple to make with lots of options. I love both cashews and almonds, but walnuts would be a great addition also. Add in a little something chewy (craisins and/or raisins) and of course, chocolate is a must.
This batch consisted of cashews, almonds, pumpkin seeds, craisins, golden raisins, and dark chocolate "spring colored" M&M's.
Salty and sweet, just the way it should be!
You can't quite tell by the picture, but there are nine individual bags and a large container of extra. My daughter is the Women's Tennis Coach at Westmont College and whenever I can make it down to a match I love to bring the girls (and of course the coaches) a little treat. Once a team mom, always a team mom! This probably sounds silly, but it brings me great JOY to bring the girls a little treat for after their match. Some of the "extra" I left out for houseguests that we'll be having over the next few days. And some, is for my husband and I. After all, we do have a 4 1/2 hour car drive to get down to the tennis match.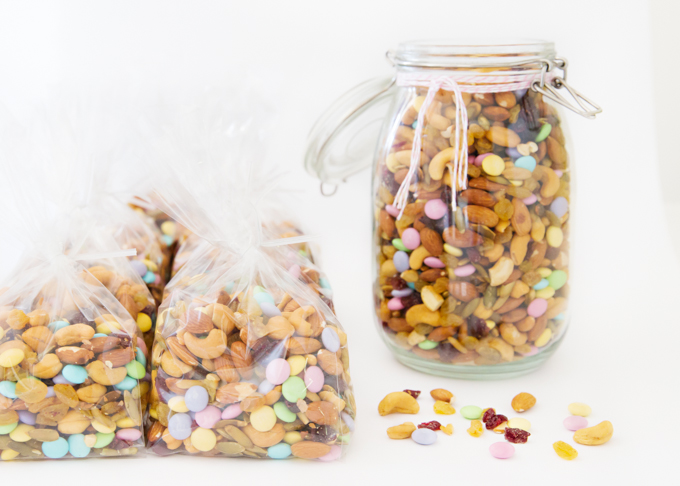 **If you like this recipe, please feel free to share onto your Facebook page, Pinterest, and don't forget to hit the YUM button!