What do you do if you have just a little left over brown rice? I often reheat it and top it with a little cheese and salsa for a quick warm lunch, but the other morning I used it for breakfast. Egg & Rice. I'm here to say, it was actually quite good.
I added a little grated cheese to the leftover rice and gave it a quick pan fry, then simply topped it with a fried egg (that I cooked about 30 seconds too long), salsa, and fresh avocado. It was a quick, healthy, and satisfying breakfast. Being a food blogger and scrambling through the kitchen grabbing camera, dishes, and props, does have it's downside. I would have loved this egg to be a bit runnier.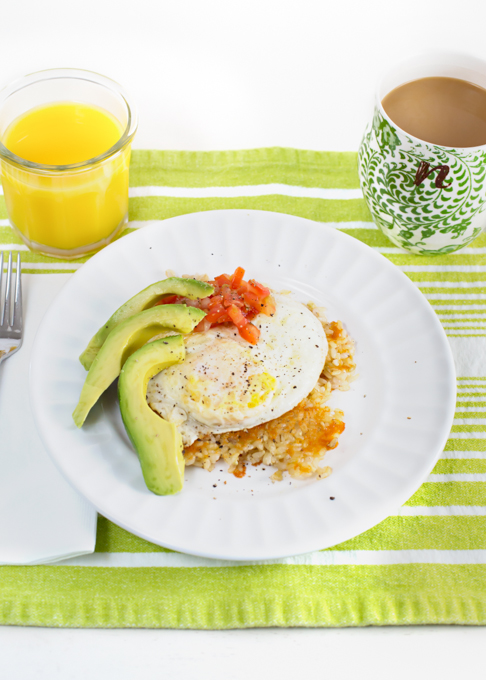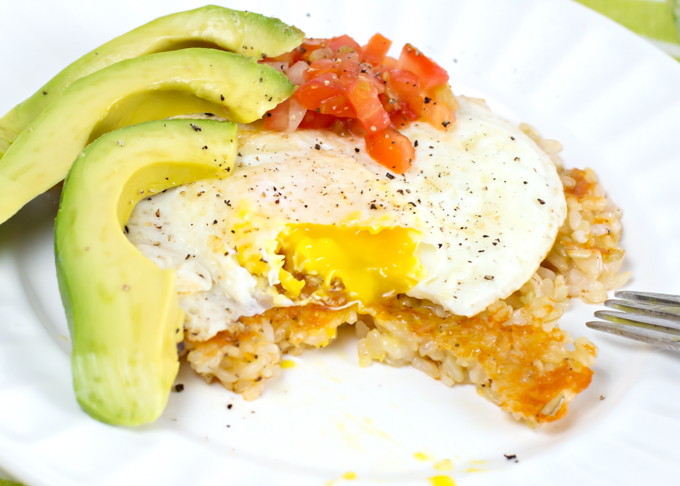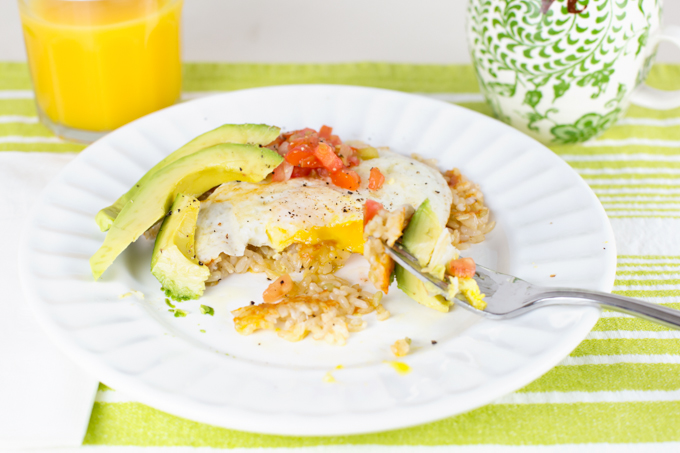 Egg & Rice
Ingredients
1

cup

brown rice

leftover

1

egg

cooked to your liking

2

TBSP

salsa

1/4-1/2

avocado

peeled and sliced

2

TBSP

cheese

your favorite kind, grated

Salt & Pepper to taste
Instructions
Add the grated cheese to the leftover rice and quickly pan fry.

Cook your egg (I like mine over easy with a runny yolk).

Top rice with egg, salsa, fresh avocado, and salt & pepper.