Putting together little Valentine's Day treats for the littles in my life brings me great JOY!!!!  I know they are going to love them because, well, they're "beary" cute and they're filled with chocolate!! And, of course, because they're from me 🙂
I remember when my own girls were little making heart shaped pancakes for breakfast! I'm not sure I'll have anyone around to make those for this year 🙁
Do you have any Valentine's traditions??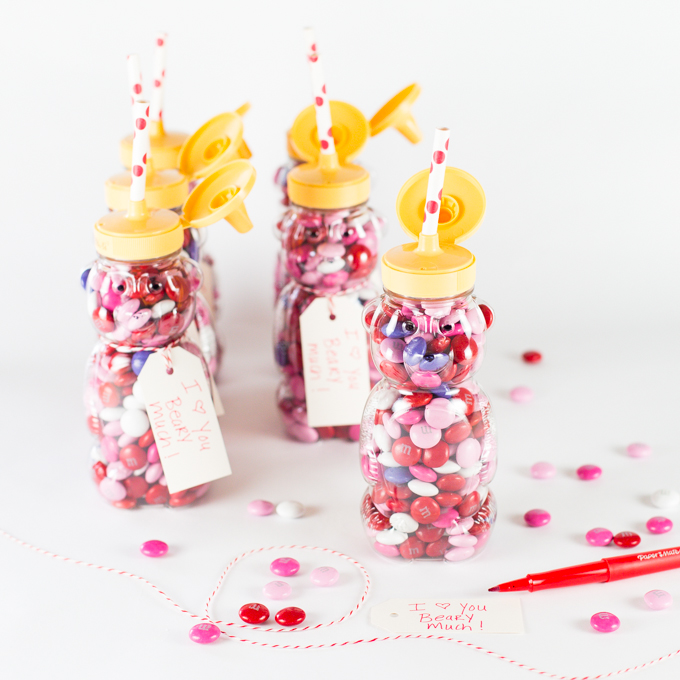 Seriously, how cute are these little M&M filled Honey Bears? And so simple!
I purchased 5 (I had one in my pantry) Honey Bears and transferred the honey into small mason jars. After you wash the "bears," make sure and let them air dry for a day before you fill with Valentine M&M's. I inserted a red/white straw so it was obvious that they could also be used as drink bottles. I think that little ones would also love the empty bear bottles as bathtub toys.  Don't forget to add a little tag to remind your little ones that you love them BEARY much!!
Now, go make yourself a hot cup of tea. You have some honey to use 🙂
I'll definitely be making up these M&M Honey Bears again!
Here's a few "honey" recipes for you:
How about making this Make-Ahead Oatmeal with Honey and Raspberries from Karen's Kitchen Stories.
Or maybe some Homemade Peanut Butter. How delicious would that be for those PB&J sandwiches! Thanks Served from Scratch for making our sandwiches just a little bit healthier!
I think the little ones might also enjoy these Honey Balsamic Roasted Carrots that Chrissie, The Busy Baker shared with me.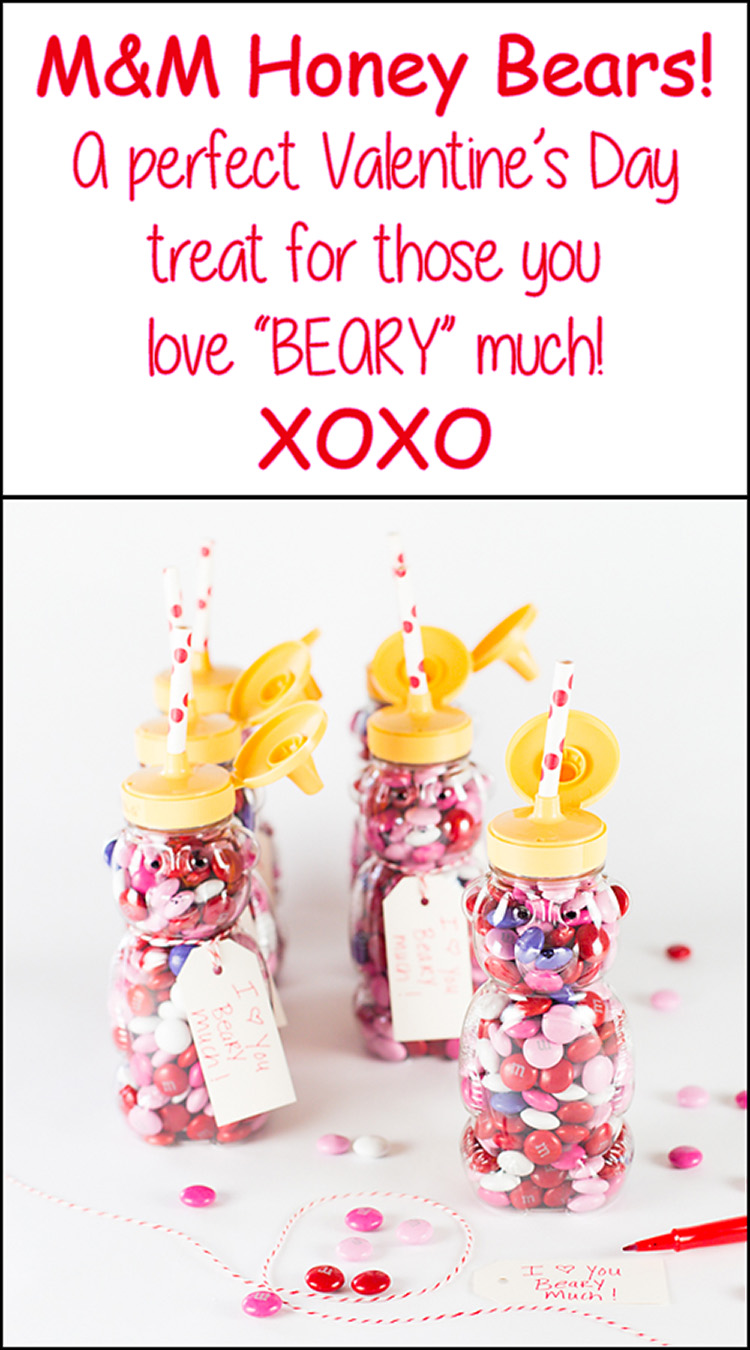 Make sure and head over to Southern Plate and check out her Meal Plan Monday!