When I think of Easter dinner, I always think of ham. It's what we traditionally have, unless it's lamb. So, ham or lamb! I wanted to share this delicious glaze (or sauce), in case you'll be serving ham this Easter. I hope you'll enjoy this recipe for a very simple Easter Ham with Brown Sugar Mustard Glaze! Do you have a traditional Easter meal??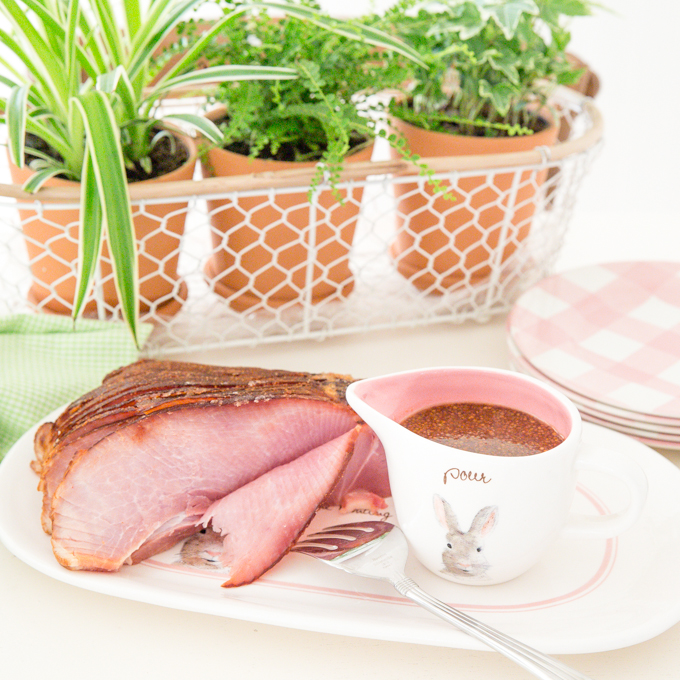 I completely took a shortcut on this ham. I purchased a spiral cut ham from Honey Baked Ham. Since their hams come with a glaze already baked on the top, I served my Brown Sugar Mustard Glaze on the side as a sauce. It was delicious! So delicious in fact that I was pouring on a little extra so I would have enough on my plate to dip bites of my twice baked potato into.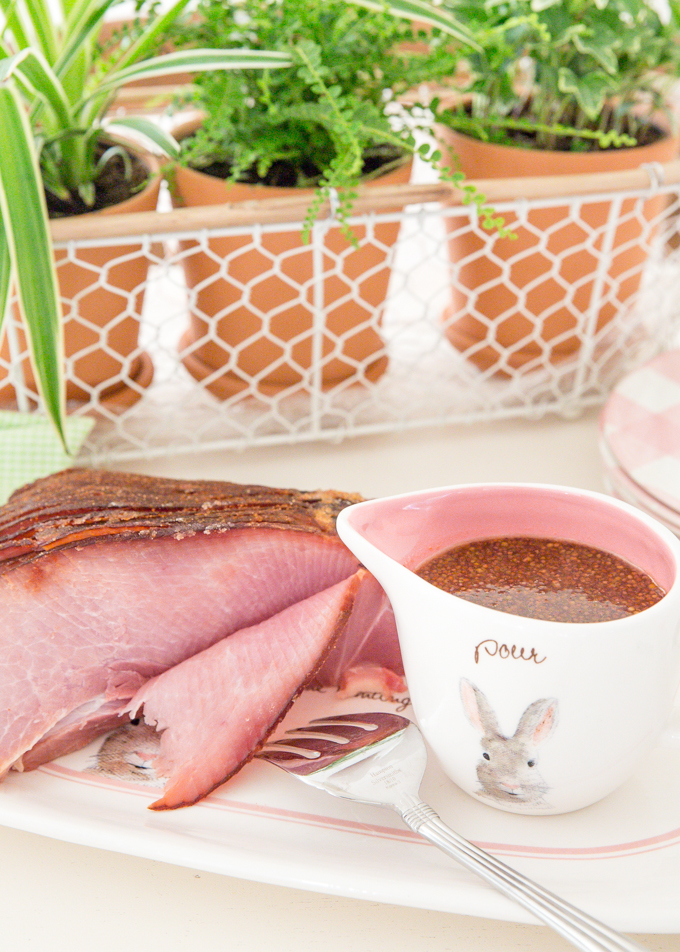 I actually used this exact same glaze/sauce on my corned beef that I prepared this St. Patty's Day! I figure you can never have too much of a good thing!!
Making this glaze is so simple, with just a few ingredients:
Combine water and brown sugar, heat till slightly bubbly
Stir in whole grain brown mustard and simmer for 2-3 minutes
Melt in 1 tablespoon butter
That's it!!! Serve with either ham or corned beef.
I serve my ham room temperature, but if you prefer to warm it up, here are the directions from Honey Baked Ham:
"Serve At Room Temperature
Honey Baked Ham® and Turkey Breasts are fully cooked and ready to enjoy. For the very best flavor, take the Ham or Turkey Breast out of the refrigerator to stand at room temperature for 30 minutes before serving. Refrigerate unused portions immediately.
We recommend that you do not heat your Honey Baked Ham – they are made to enjoy right from the refrigerator. If you prefer your meat warmed, gently heat on low heat, only by the slice, not heating the entire ham. Heating may cause the meat to dry out and lose flavor."
*If you really want to warm your entire spiral ham, place ham in foil lined roasting ham, top ham with glaze and cover tightly with foil. Bake at 300• for 1 1/2-2 hours or until heated through. Serve with additional glaze.
Easter Ham with Brown Sugar Mustard Glaze
Ingredients
Spiral Ham

Glaze:

3/4

cup

light brown sugar

1/3

cup

water

1/2

cup

brown mustard

with seeds

1

TBSP

butter
Instructions
Prepare spiral ham according to package directions. I serve mine room temperature.

For glaze/sauce:

Combine brown sugar and water in small saucepan and heat over medium heat until brown sugar is dissolved. Heat until it reaches a low boil, approx. 5 minutes.

Stir in mustard and simmer for 2-3 minutes.

Stir in butter until melted.

Serve glaze/sauce with ham (or corned beef).

Enjoy!

If leftover glaze (refrigerated) becomes too thick, simply heat in microwave for 10-15 seconds.
Here are a couple of side dishes that I recommend serving with your Easter Ham with Brown Sugar Mustard Glaze:
I'd make the twice baked potatoes without the bacon and broccoli and serve without the shown toppings.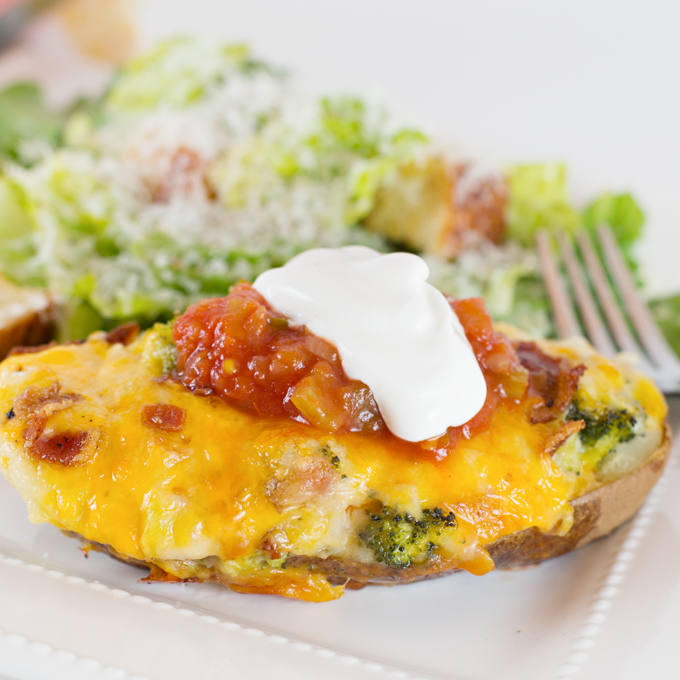 Caesar Salad is always a favorite!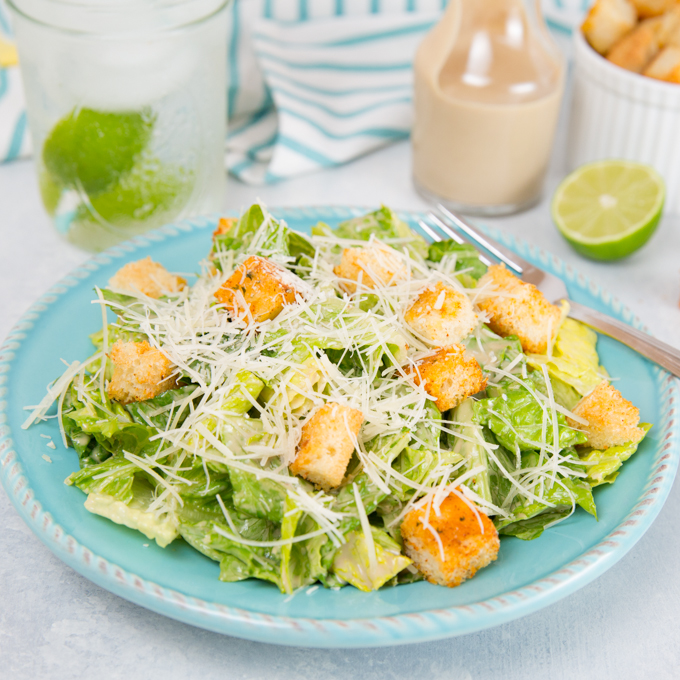 Grilled Asparagus