Hi friends and welcome to my Weekly Meal Ideas #3. Every week I'll be sharing a few ideas to make your weekly meal planning a little easier. I'll even be sharing an occasional tip or trick on recipe short cuts, freezer friendly ideas, and a few products that I can't live without in my kitchen.
I hope you find these recipes helpful. Some of the recipes will be from my blog and many of them from other bloggers that I've grown to know and trust. One thing I can guarantee is I'll be sharing simple, family friendly, recipes that are "mostly" healthy and budget friendly.
I hope you'll enjoy my Weekly Meal Ideas #3!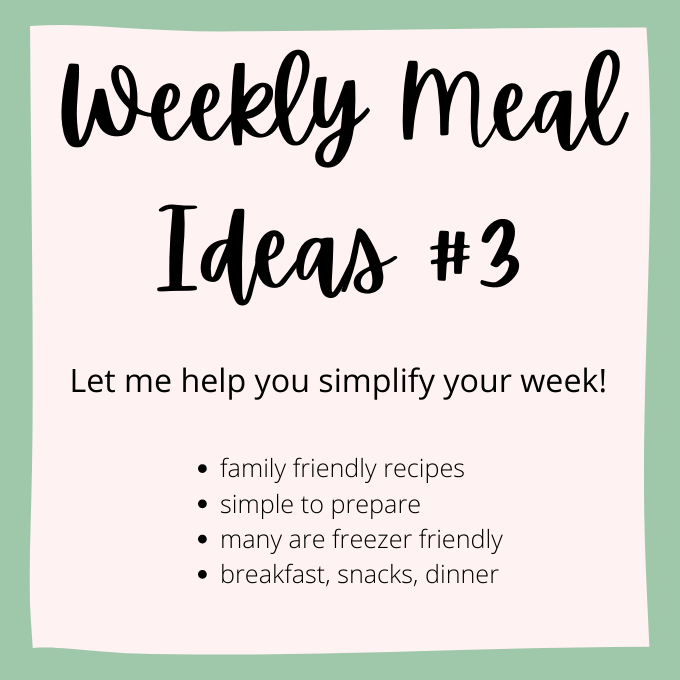 Serve this Quick and Easy Bruschetta Chicken over angel hair pasta or pesto pasta, add in a quick salad or roasted veggies and dinner is complete. And delicious!
The best part about a recipe like this is if you have picky eaters that don't like the bruschetta, simply leave it off of theirs (more for you)!
Easy Minute Bruschetta Chicken
This Bruschetta is one of my recipes and is definitely a go-to meal in our house!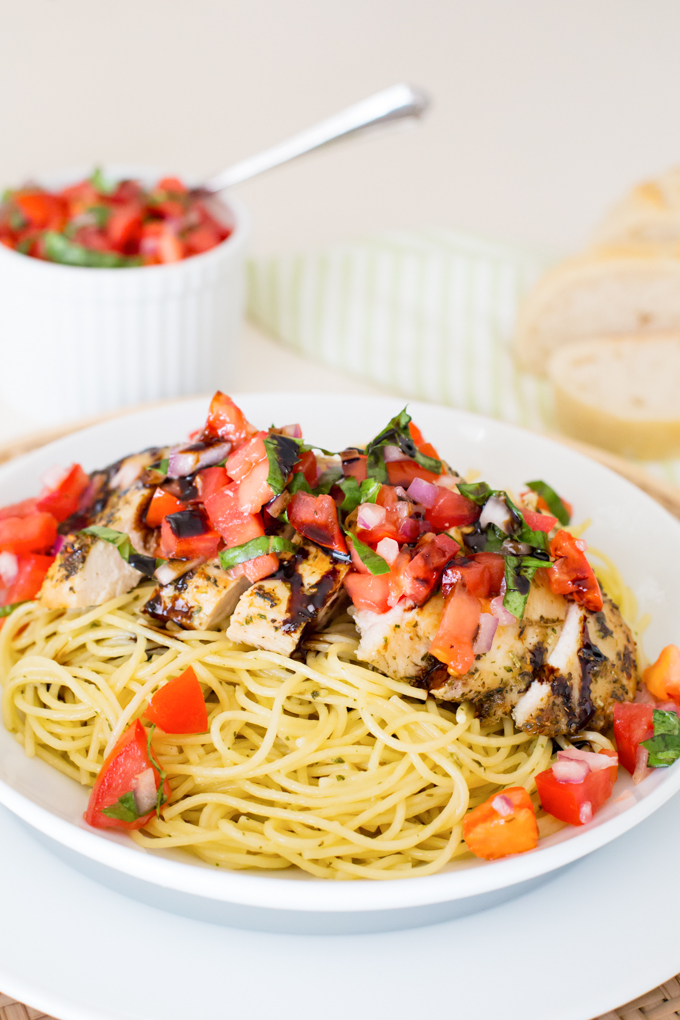 It's about that time of year when I start using my slow cooker regularly. I love it for soups, chili, and stew and now can't wait to try these ribs.
These delicious ribs are from The Cozy Cook!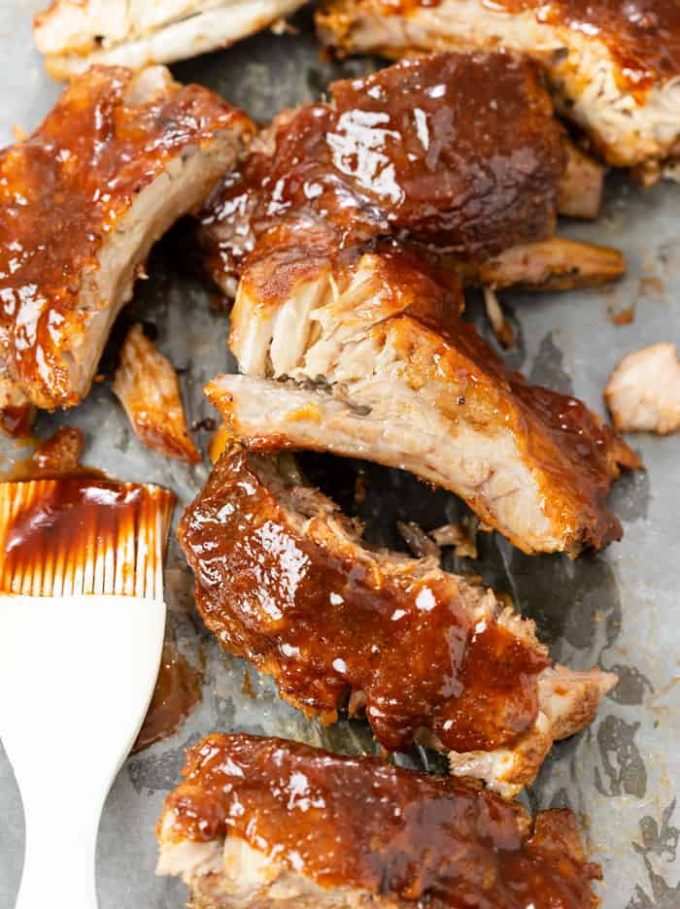 If you're looking for shrimp recipes, you need to head over to Skinny Taste. Oh my goodness, if you're familiar with her recipes, you are missing out!
Easy Roasted Lemon Garlic Shrimp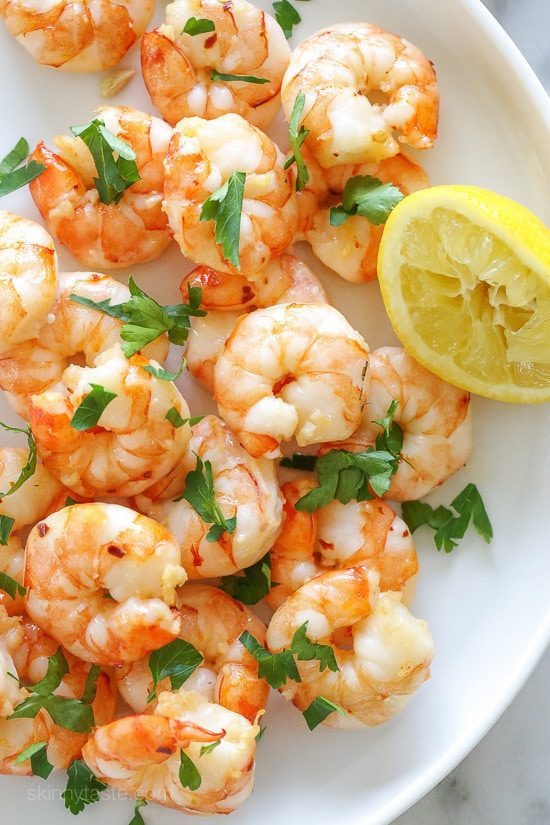 Another favorite and popular recipe are my Stuffed Zucchini
This is the perfect recipe to use up some of your fresh picked summer zucchini!
We didn't grow a garden this year, but our neighbor did and we are enjoying the fruits (and zucchini) of their labor!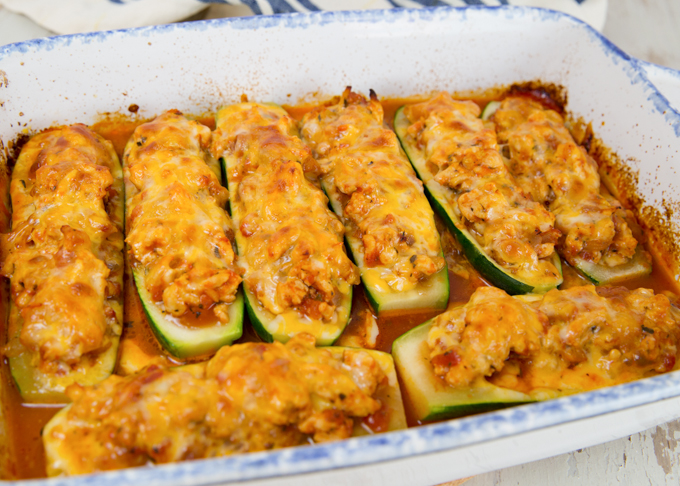 Amanda from I am Baker is one of the best in the food blogging world and was also a huge mentor to me when I first got my start.
Easy Blueberry Bread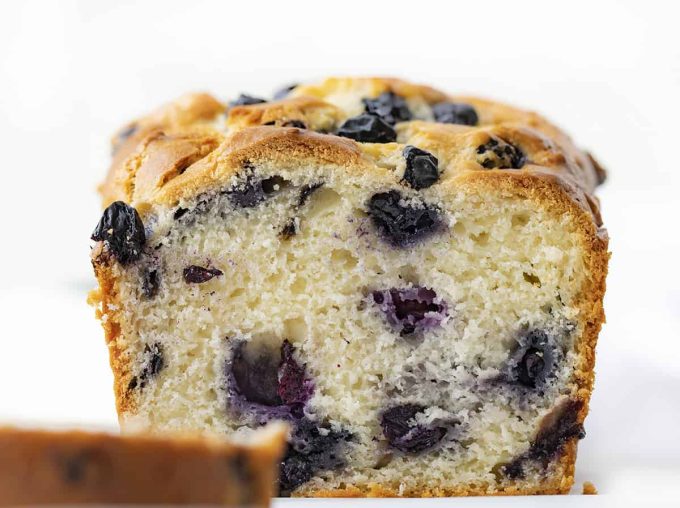 I don't eat pasta every day, but sure wish I did! It's always delicious! How can you go wrong with this delicious recipe from Baker by Nature
Rigatoni with Sausage, Tomatoes, & Zucchini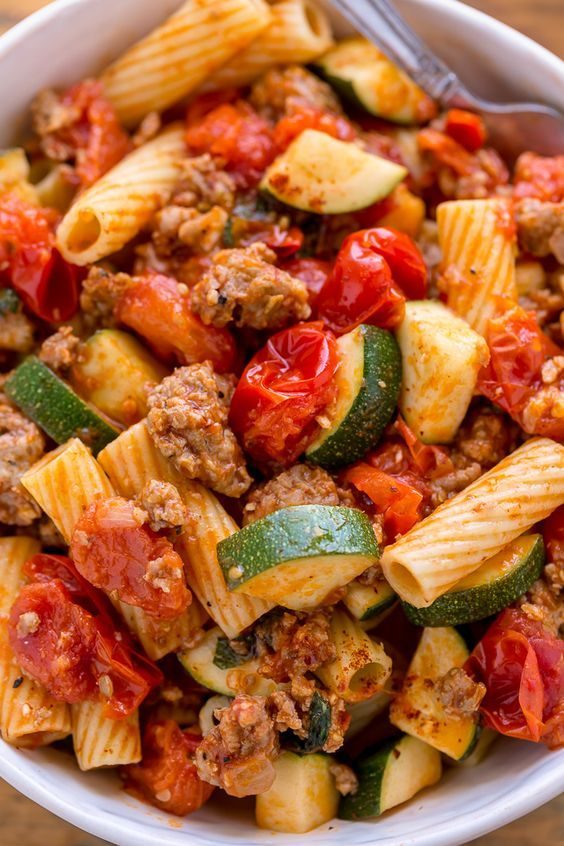 Cheers Mama, you're doing a great job!!
Scoop your little one a scoop of sorbet and enjoy this fun frozen delight!
40 Aprons has some fun cocktails on her site, including these Two Minute Frozen Fruity Margaritas
I hope you enjoyed my Weekly Meal Ideas #3. I'd love if you'd leave me a message and let me know.
Have a great week my friends!
Don't forget to check out My Amazon Storefront or my "Shop My Favorites" located in the top menu bar.