I have no doubt that Mrs. Claus spends her days in a toasty warm kitchen preparing meals and tasty sweets for Santa and his Elves! And I think know that Mrs. Claus and I would agree that these cookbooks are the best which is why I've put together this round-up of Mrs. Claus' Favorite Cookbooks!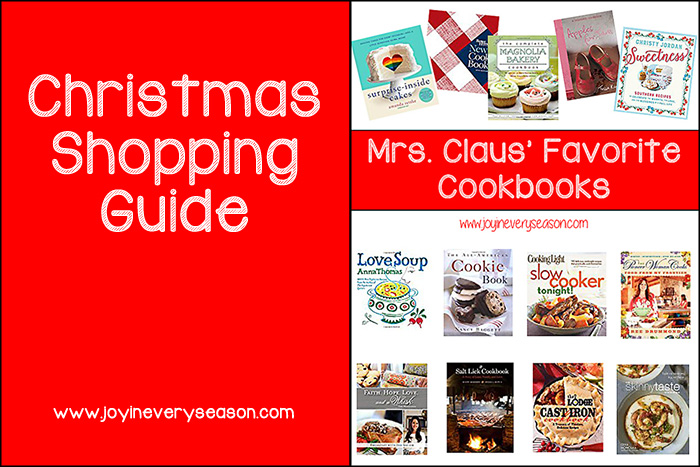 I mean, just look at Santa's belly, and if you're in doubt, the lyrics of "Twas the Night Before Christmas" confirm that Santa enjoys eating, especially cookies & milk on Christmas Eve!!
"He had a broad face
And a round little belly
That shook when he laughed
Like a bowl full of jelly
He was chubby and plump
A right jolly old elf
I laughed when I saw him
In spite of myself…"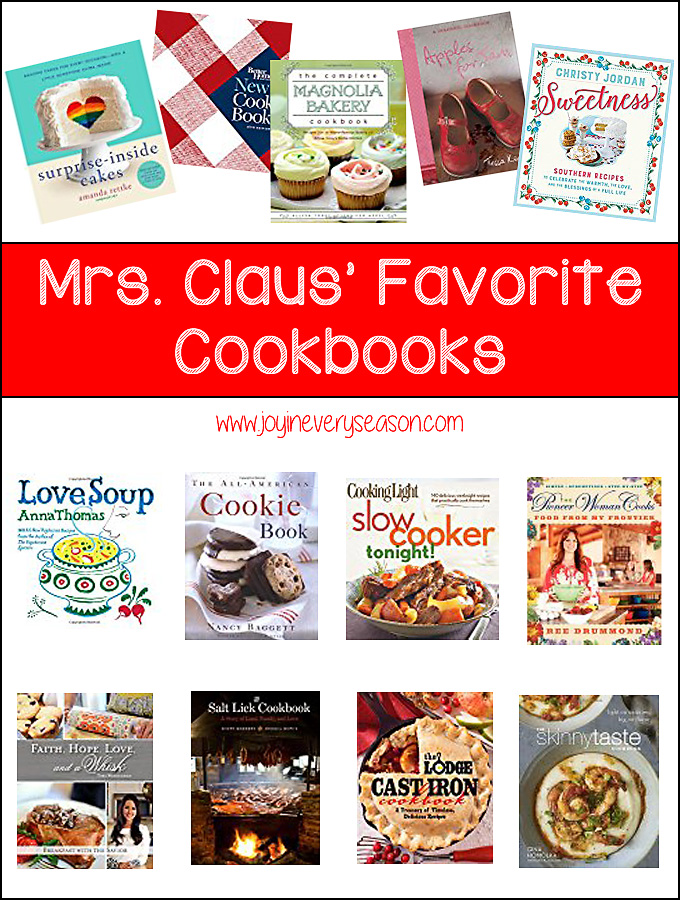 In all seriousness, I love cookbooks! I own all of these and many more! I read most of them like novels and love flipping through the pages for inspiration! I've heard that Mrs. Claus's favorite is the Cookie Book 🙂
If you think you might be interested in any of Mrs. Claus' Favorite Cookbooks (mine too), simply click on the "Favorites" tab above where you'll be taken to my Amazon store. Click on the "cookbooks" tab and you'll find these delicious cookbooks along with many more of my favorites. Don't you just love Amazon shopping? Especially as we enter the hustle and bustle of the holidays, sometimes, it's just nice to sit at home and have your shopping delivered to your door in two short days!! Now pop on over and pick out a cookbook or two and start your shopping today!!
If you've enjoyed this post, you're going to love my next Favorite Things post! Stay tuned next week!!!
Disclosure Policy:  Please note that some of the links on this site are affiliate links, and at no additional cost to you, I will earn a small commission if you decide to make a purchase.
I have experience with many, if not all of these products, and I recommend them because I have either used them myself or consider them helpful and useful to others, not because of the small commissions I make if you decide to buy something.