When someone suggests you do a 4th of July table and add lemons to it, you either think they're crazy, or embrace the idea and add lemons, and yellow!! I realize I didn't entirely get into the lemon theme, however I absolutely love the addition of the yellow salad plates. In fact, I love it so much, that I think I'll be adding plenty of yellow to my 4th of July decor from now on! Thank you gals for the "lemon" suggestion, even if I took it as a "lemon yellow" challenge more than an actual lemon challenge.
Don't you agree that the pop of yellow is exactly what this table needed?? It's so sunshiny fresh!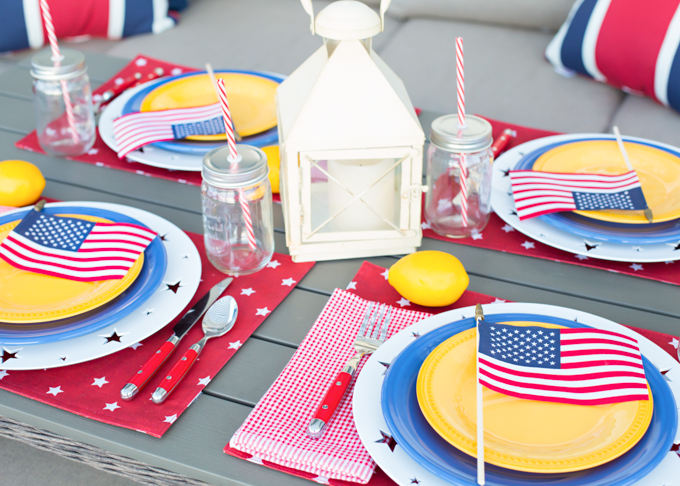 Our summer has gotten of to a slow start (weather wise), but we are finally seeing beautiful blue skies and bright sunshine!! If you ask me, this table screams summertime! The only thing missing is the lemonade, and that's only because I forgot to buy it at the store. Ugh!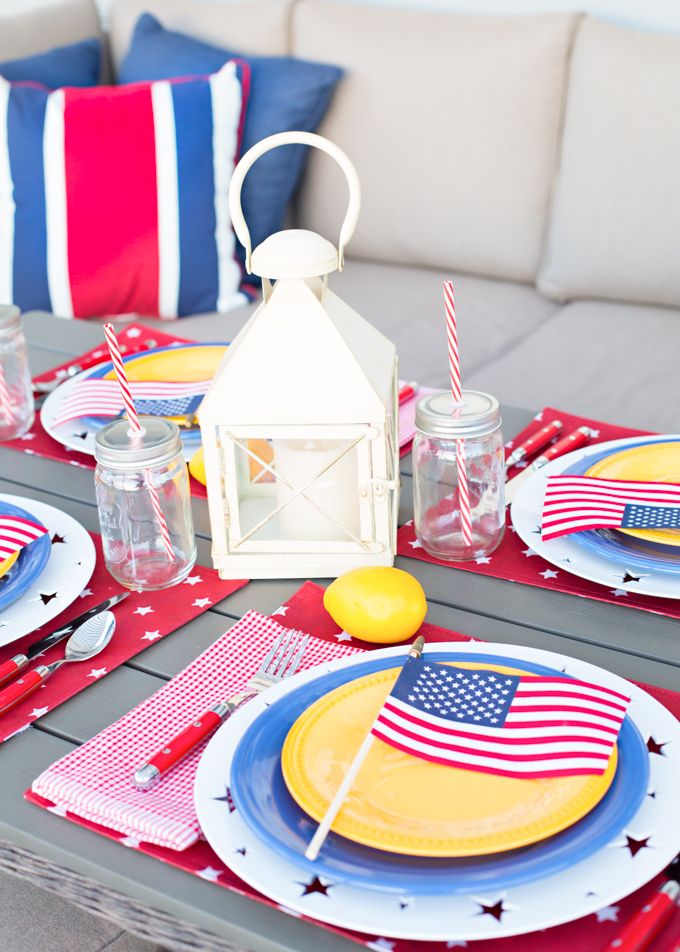 We absolutely love BBQ'ing all summer long and eating outdoors! We purchased this outdoor furniture last year and it's perfect for both relaxing and dining! Without the placemats, we can easily dine six around the table!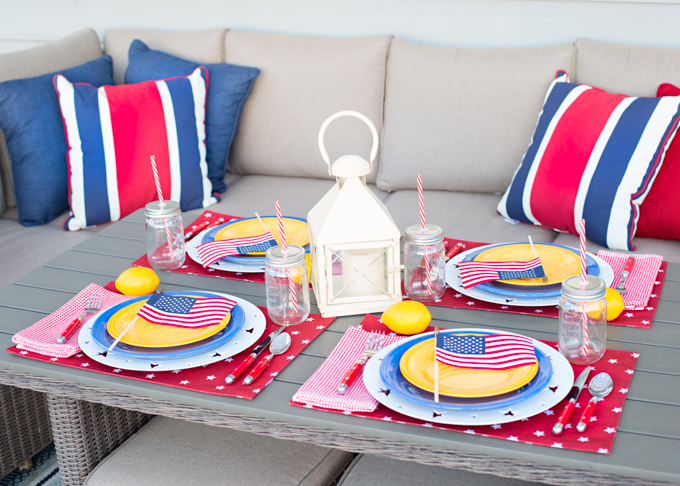 If I remove the lemons and flags, this would be a typical "having friends over for a casual BBQ dinner" table. Nothing fancy, but it looks like I put a little effort into making it special for our guests.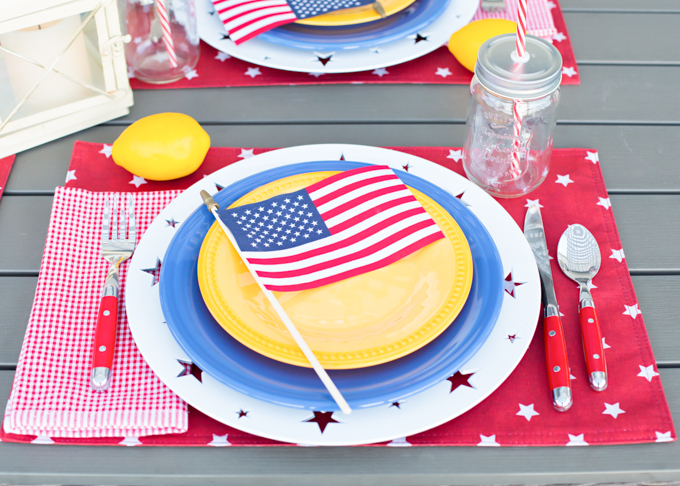 The white star chargers, yellow salad plates, and the white lantern are from Pier One. The blue plate is Fiesta Ware and I've owned that set for years. I found the placemats and red flatware at Home Goods.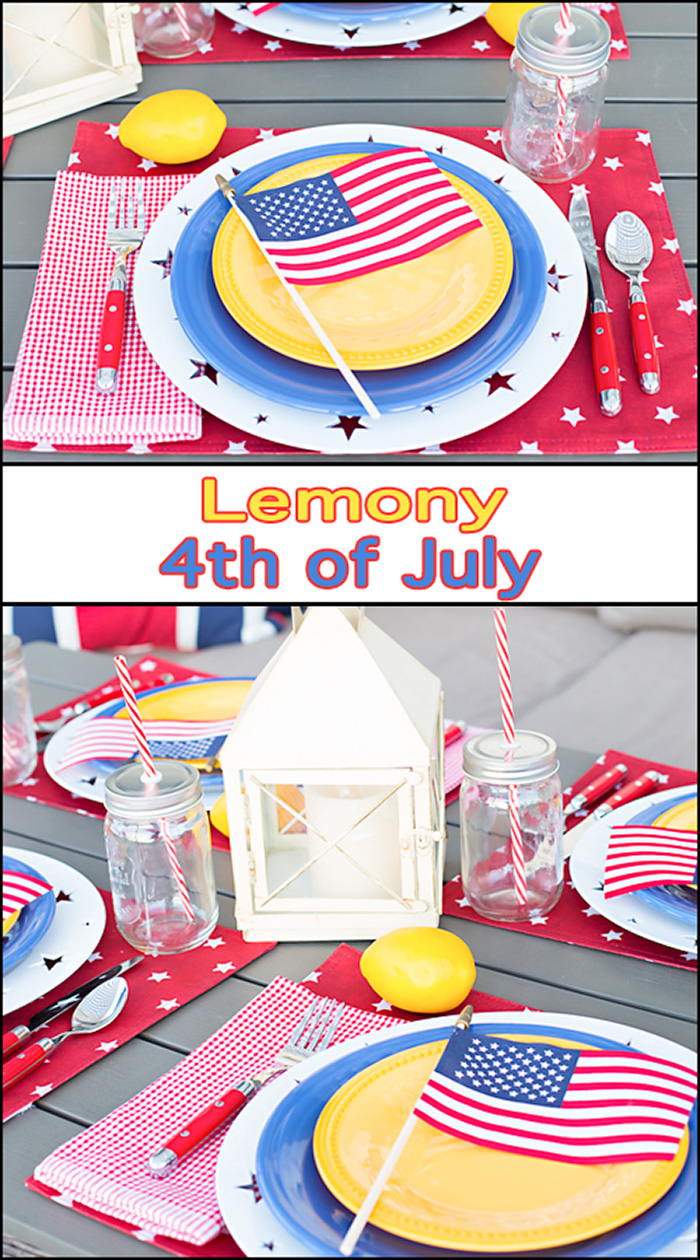 Here's a few recipe ideas that you might enjoy serving at your Lemony 4th of July table!
Red, White & Blueberry Fruit Salsa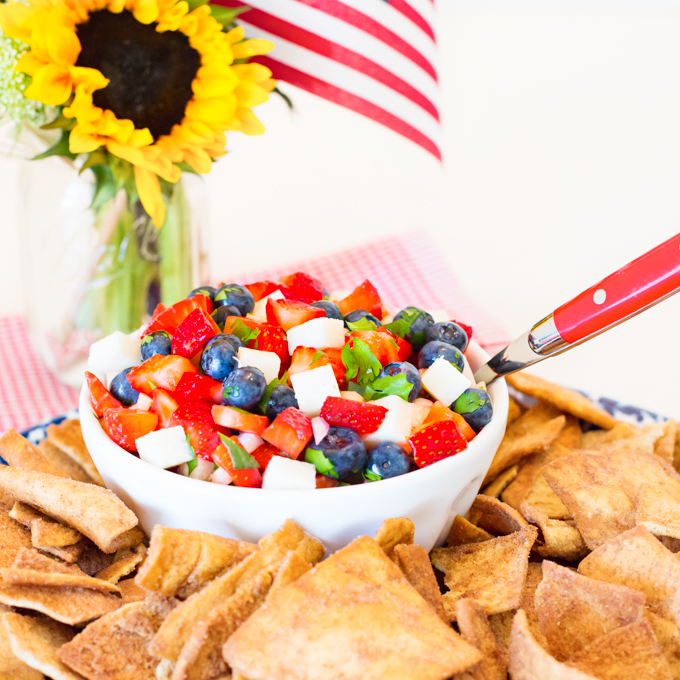 Strawberries with French Cream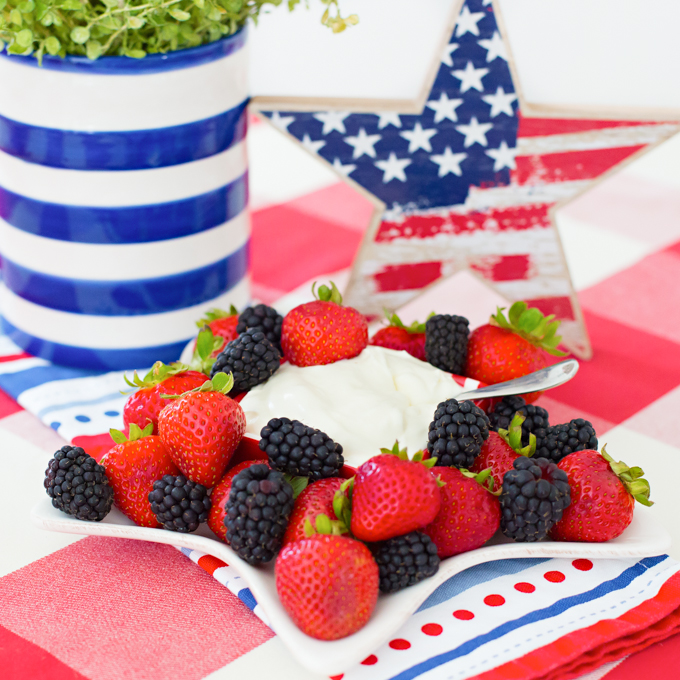 Tropical Fruit Salad