Doesn't this Simple Fall Tablescape look inviting enough to want to sit down and join me for a bowl of homemade soup?? It's always my goal to set a pretty, yet inviting table! Nothing too fancy, because honestly, it's all about the people gathered around your table.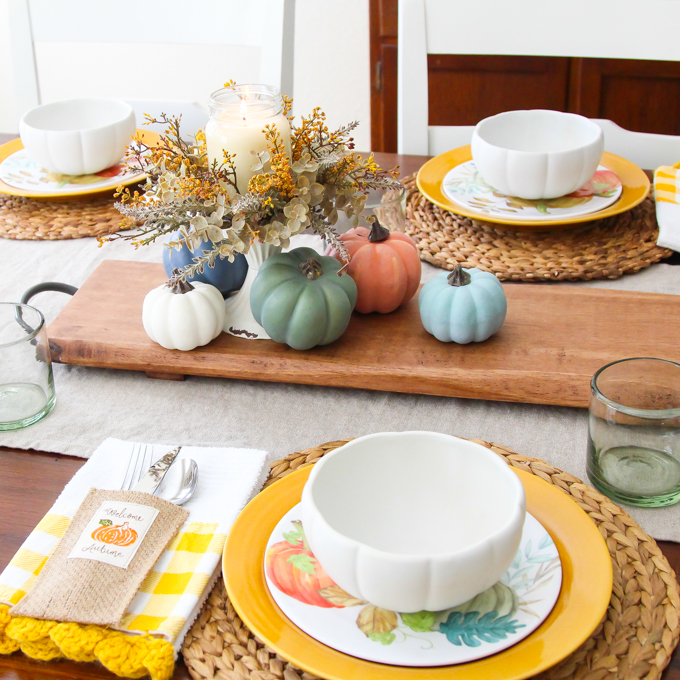 I believe in two things when it comes to setting the perfect table:
First, keep it simple! No one wants to sit down at a table that is so cluttered (even if it is gorgeous) that they feel uncomfortable. Now don't get me wrong, I do love a pretty centerpiece and beautiful dishes and linens, but I want my family and friends to feel at home. No linen on my table is ever too fancy that they can't wipe a spaghetti face on it!! If it's not washable, I don't buy it!
Second, use and re-use what you have! Or as bloggers like to say, "shop your home first." I'll admit to having a lot of dishes, but if you follow my tablescapes, you'll also notice that I use the same pieces over and over. I just mix and match and add in a new piece here and there to achieve the look I'm going for.
Ok, lastly (even though I said two things), the food must be good! It doesn't matter if you spent hours in the kitchen preparing a delicious home cooked meal, or ordered take out. Good food and good conversation around the kitchen table with family and friends makes for the perfect evening!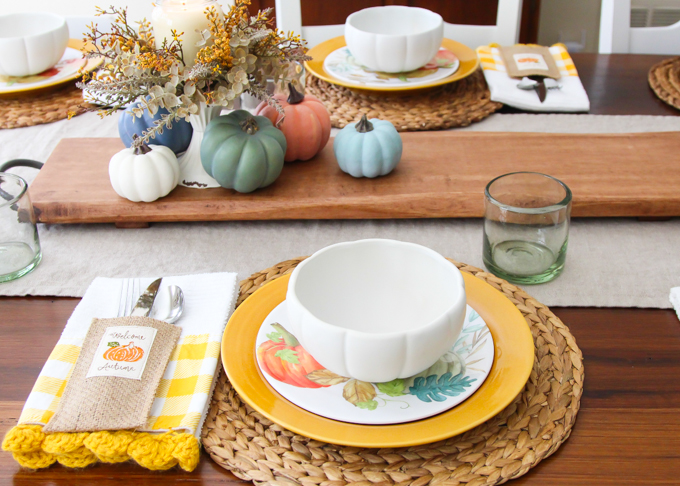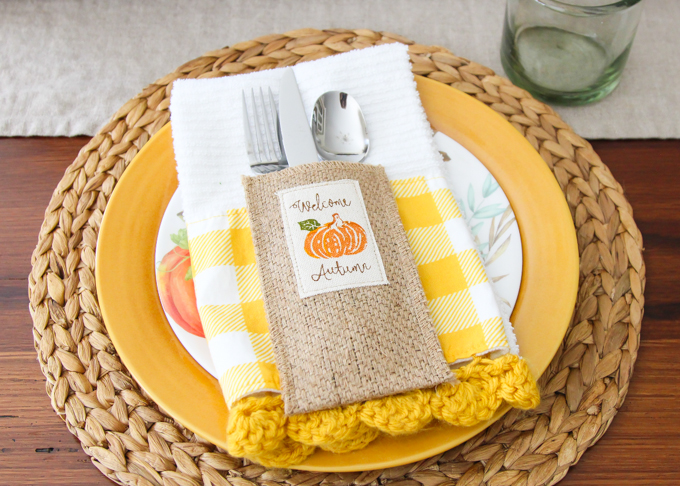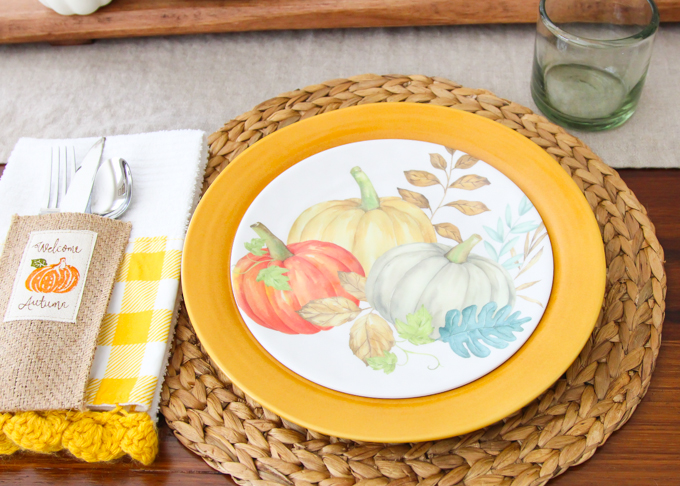 I love the layers and textures that I've included on this table and the details of the simple centerpiece is just enough!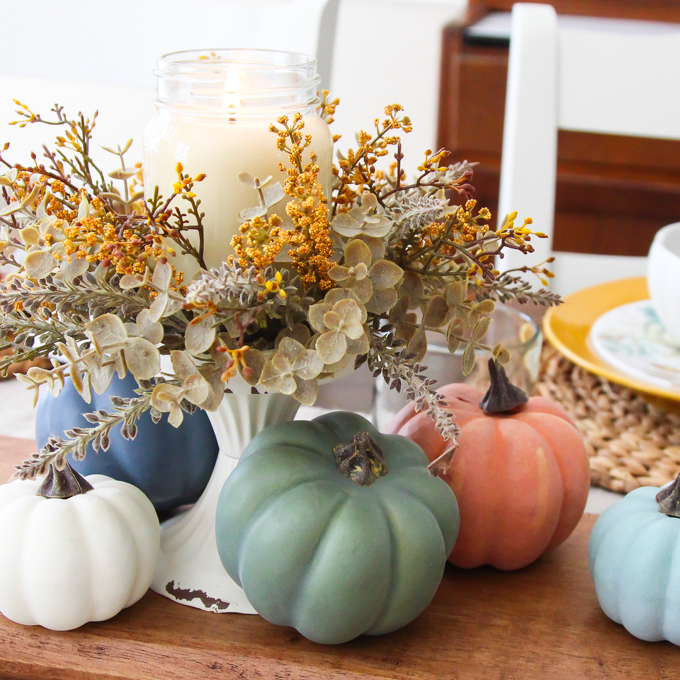 My buffet was decorated like this all Fall. I change my decor seasonally, but rarely change it out during a season. Except for tablescapes! I do love playing with my dishes in my dining room.
I can't wait until we can actually host friends again. So far, we've had some family over, but I miss gathering with our friends. I love this sign (from Oh Sweet Skye), it says what my heart feels! Amen!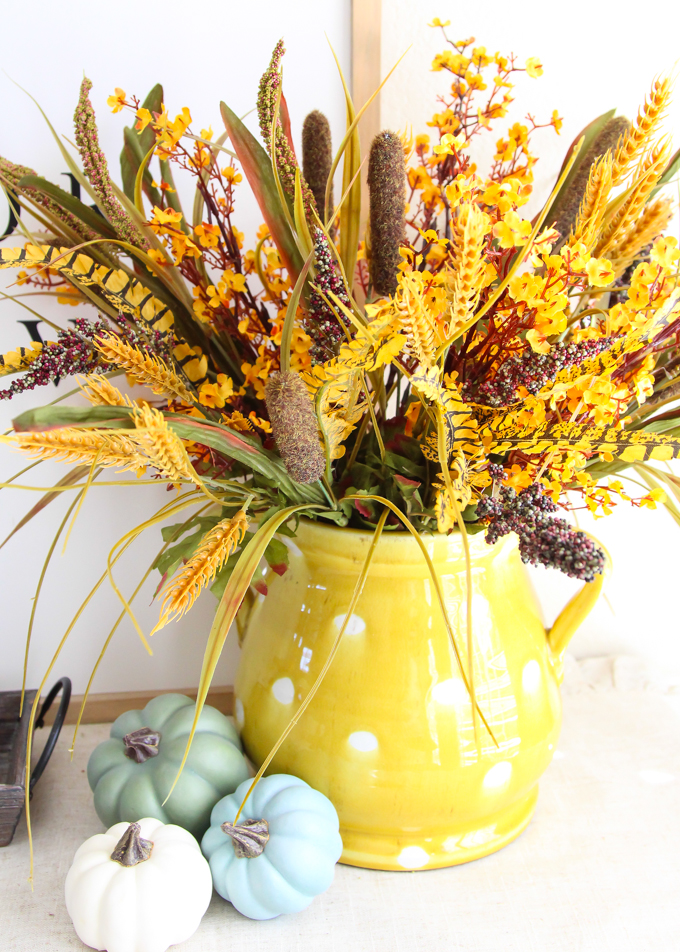 Be thankful, and be blessed!