Transitioning between seasons can often be challenging. The weather has been extremely warm, and the thought of pumpkins was out of the question for a few more weeks. I remembered I hadn't set a table using these fun new plates and bowls, so what better, than an Early Fall Tablescape. I love the bright summer colors mixed with the textures of Fall.
The bowl and plates each came in a set of four, both with red, yellow, green, and blue pattens. Since I love mixing patterns I knew I'd love these dishes! I played around with a few different dinner plates that I had just pulled out for the Fall season and decided the yellow/mustard color brought a bright pop to the table while the other plate (a green similar to the glasses) seemed a little dull.
The little flower pitcher is also new, but the table runner, woven chargers, glasses, and flatware were all items I already had. I love mixing just a bit of new with my other pieces. I picked up the little floral arrangement from Safeway.
Let me tell you how to make a large dining table cozy enough for a party of four. You'll notice the flowers are in the center of the table and off to the side, sitting at an angle, is the wooden tray with plates/dessert forks, extra napkins, and candles. What the placement of that tray does is define a smaller dining space. A table that can easily seat 8 (or 10), now is cozy enough for a small gathering.
When its time to be seated, simply move the candle from the tray and position it with the other two, then move the flowers onto the tray. Clearing the center of the table now makes space for you to bring out the salad (and even all the food if you choose).
What do you think? Does my Early Fall Tablescape work for this in between season? I figure I still have plenty of time to bring out the pumpkins!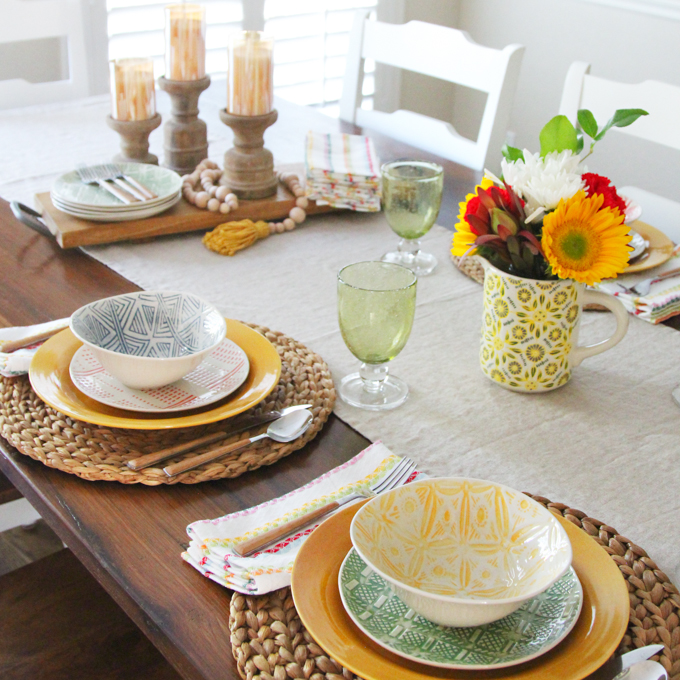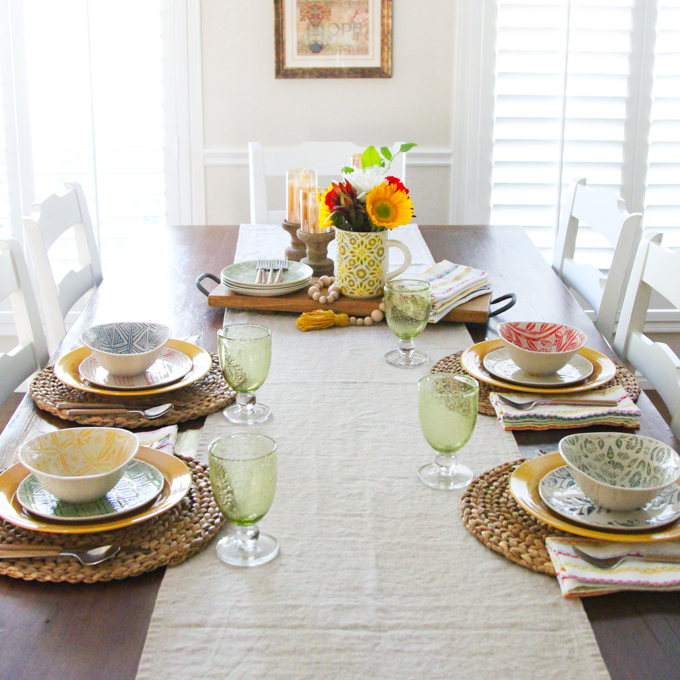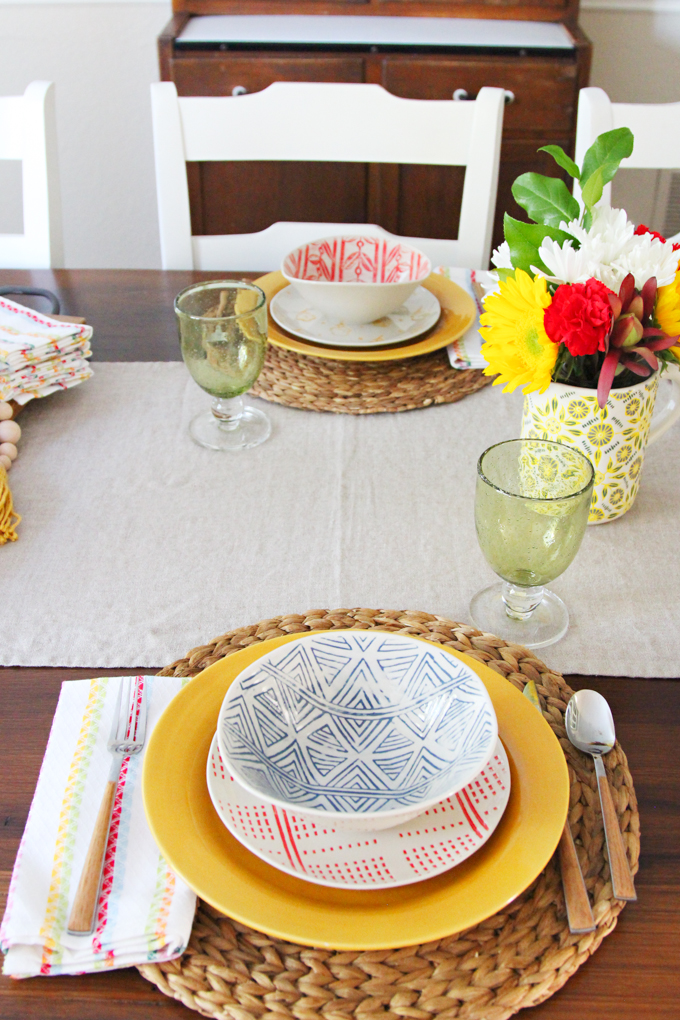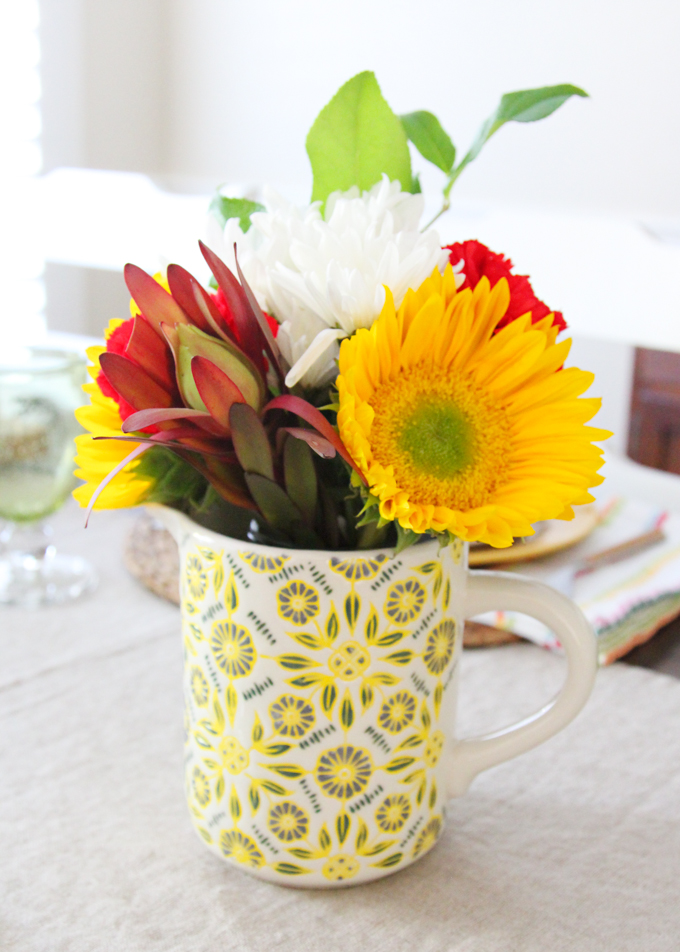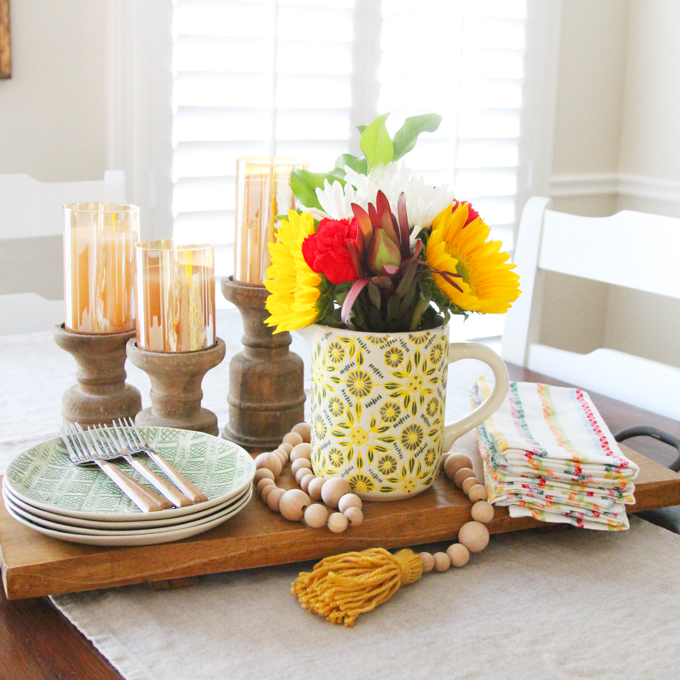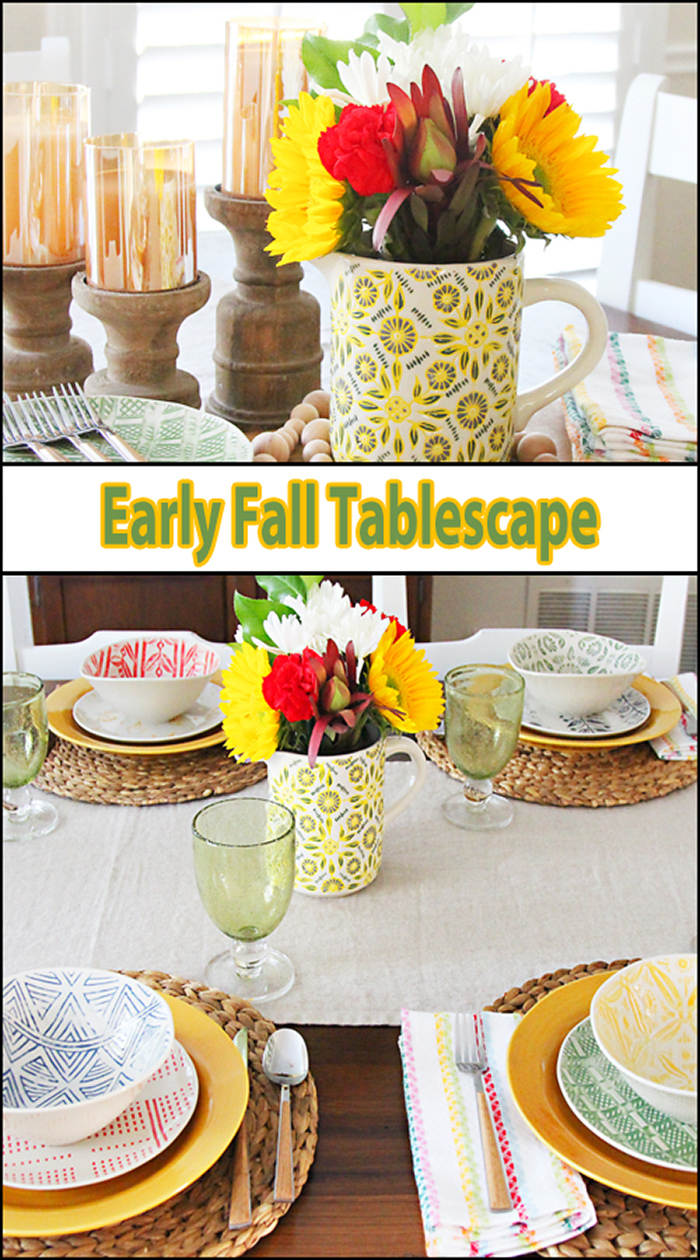 Shop my table look:
In case you're antsy for the pumpkin table, here's a Simple Fall Tablescape from two years ago.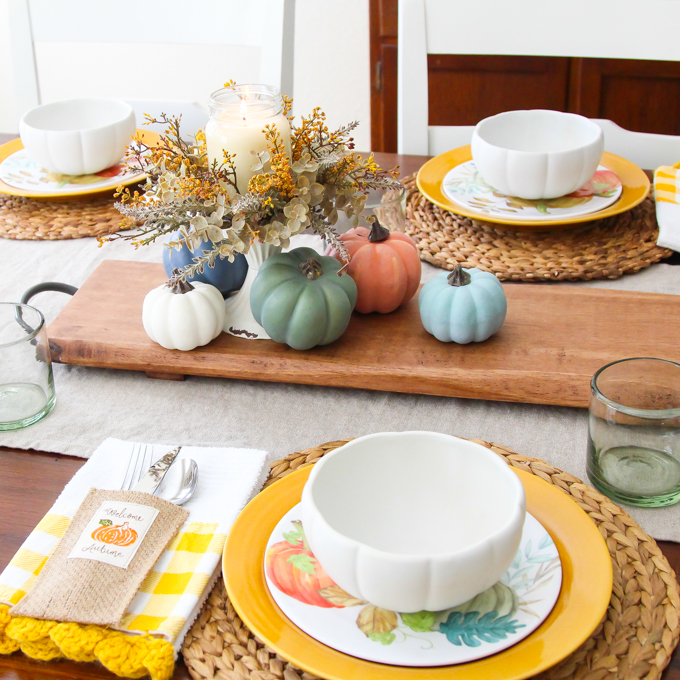 Or you might enjoy this Pumpkin Floral Tablescape