Hi friends and welcome to my Weekly Meal Ideas #4. Every week I'll be sharing a few ideas to make your weekly meal planning a little easier. I'll even be sharing an occasional tip or trick on recipe short cuts, freezer friendly ideas, and a few products that I can't live without in my kitchen.
I hope you find these recipes helpful. Some of the recipes will be from my blog and many of them from other bloggers that I've grown to know and trust. One thing I can guarantee is I'll be sharing simple, family friendly, recipes that are "mostly" healthy and budget friendly.
I hope you'll enjoy my Weekly Meal Ideas #4!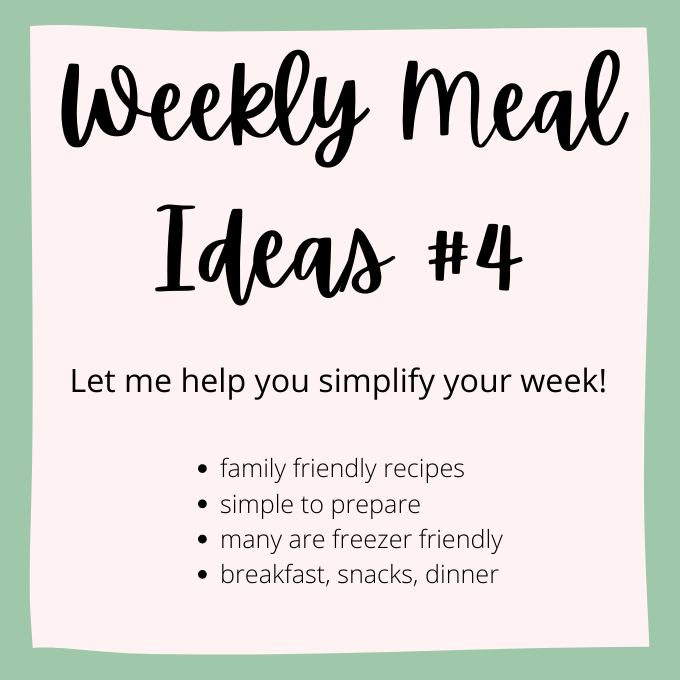 **Before I get started let me tell you one important thing that I know about cooking. Most recipes, unless you are baking (such as cookies, breads, cakes, etc) are just guidelines. Do not ever feel that a recipe must be followed exactly.
If you need to change an ingredient to make it more "friendly" for your family, DO IT.
If you want to switch up spices, DO IT.
Make changes to fit your family's lifestyle or health requirements (allergies, gluten, etc).
I guess what I'm saying is, don't be afraid to make the recipe your own! JUST DO IT!
I'm starting this weeks, Meal Ideas #4, with my MOST popular recipe! It is, I might happily add, gone "almost" viral. That's huge for me, I'm just a small food blogger.
My Baked Spaghetti & Meatballs is a perfect "back to school" meal. You can make it ahead and pop it in the oven to heat (while your making a quick salad) for dinner. Your family is going to love it, especially if you serve it with some Delicious Garlic Bread. I recommend serving it with a Homemade Caesar Salad.
I also realize how crazy your schedule might be, so by all means open a bagged salad and be proud of yourself for getting dinner on the table.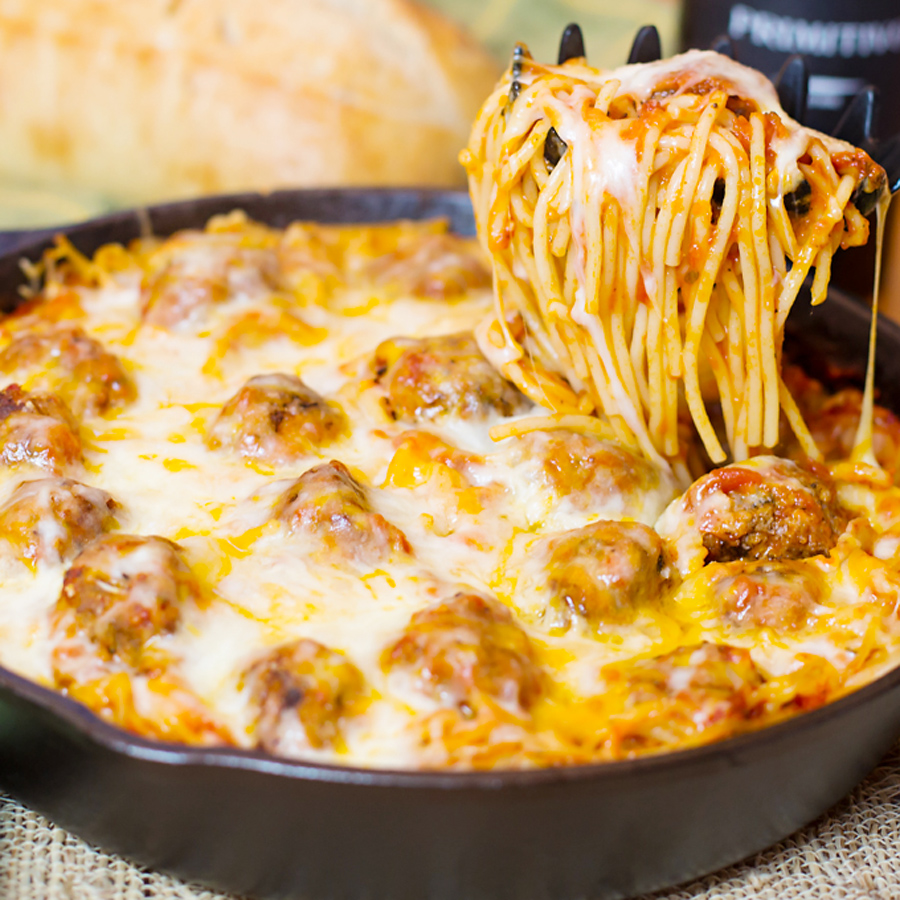 These Individual Sausage Casseroles are perfect to make ahead and have ready for a quick breakfast on a busy school morning! This delicious Recipe is from The Pioneer Woman.
Individual Sausage Breakfast Casserole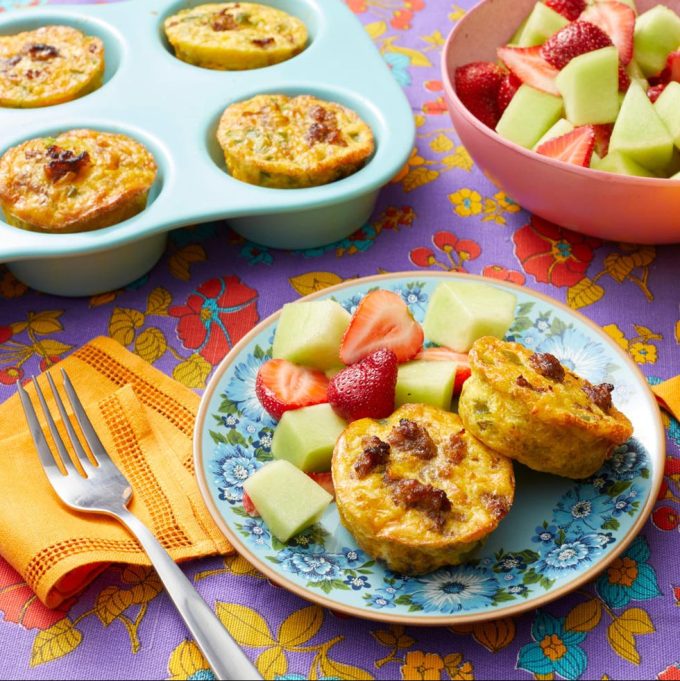 A simple sheet pan dinner is always a win on a busy (or not so busy) day. And who doesn't love Chicken Fajitas! I could honestly eat these every single week! What a delicious meal from Budget Bytes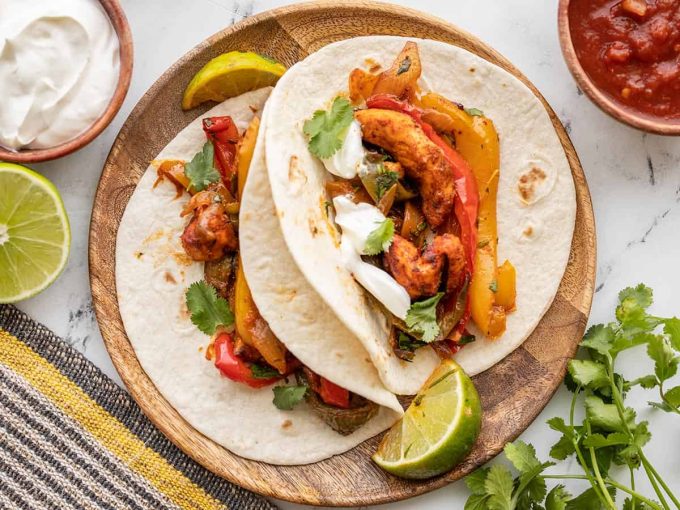 Have you tried Ham & Cheese Sliders? They're delicious for any meal of the day! These are from Key Ingredient. Make sure and check out all the recipes on their site.
Homemade granola is always a good idea! It's a delicious breakfast (or snack) with some yogurt and fruit!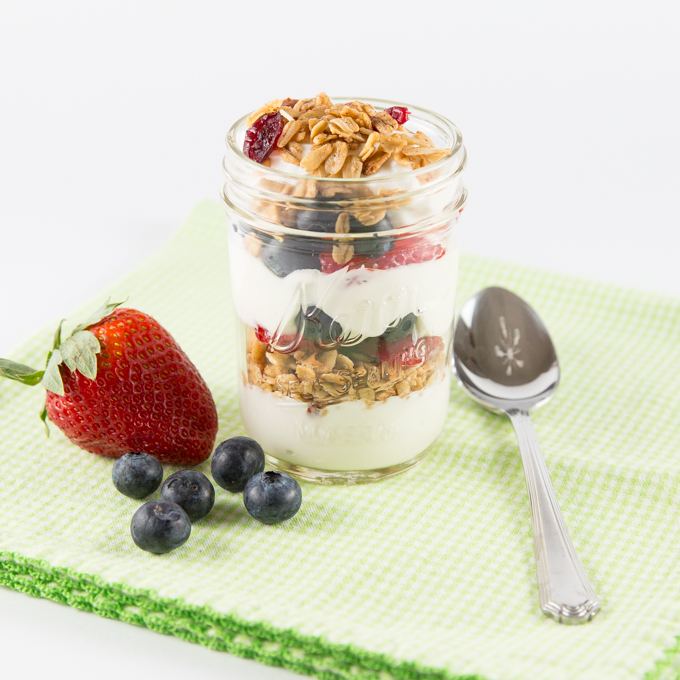 Lastly, how about some Homemade Strawberry Ice Cream for dessert?? Since I made this ice cream, my family is wanting a new flavor every week. Stay tuned for our latest and greatest (soon to hit the blog), S'Mores Ice Cream.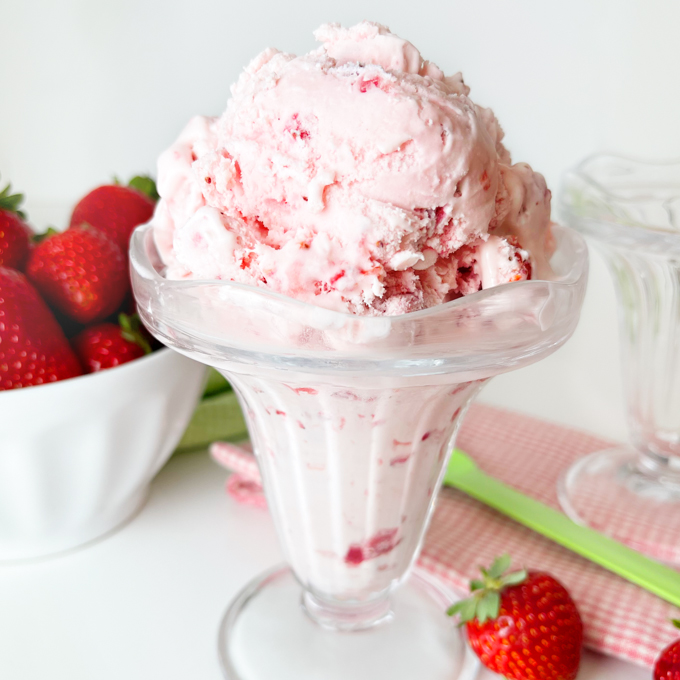 I hope you enjoyed my Weekly Meal Ideas #4. I'd love if you'd leave me a message and let me know.
Have a great week my friends!
Don't forget to check out My Amazon Storefront or my "Shop My Favorites" located in the top menu bar.