Do you have a favorite granola? Is is store bought or homemade?  I love granola! And, I love this Maple Coconut Granola Recipe. The great thing about making your own is that you can put just about anything in it you want. I happened to have some dried cranberries and these slivered almonds in my pantry, so that was today's combination (along with the coconut of course).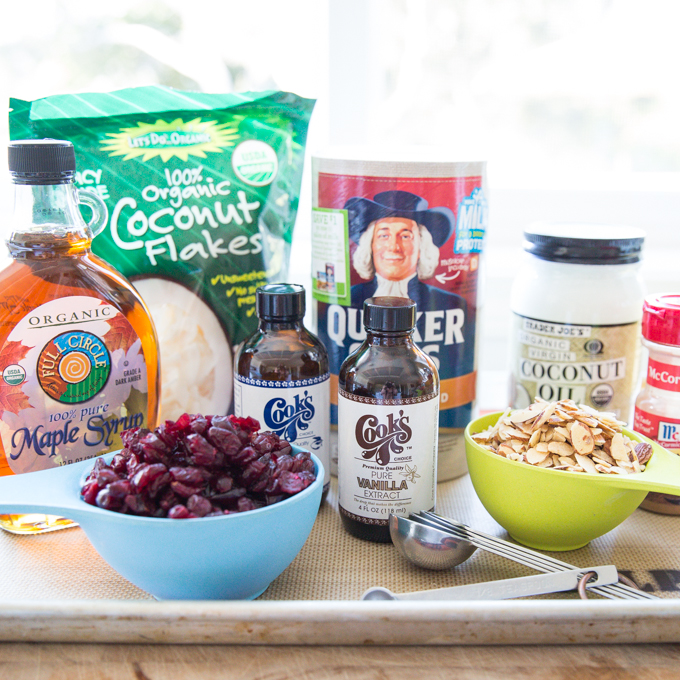 I have three favorite ways of eating granola. In a bowl with milk. As a parfait with vanilla yogurt and fresh fruit. And, just plain, by the handful. How about you? What's your favorite way to eat granola?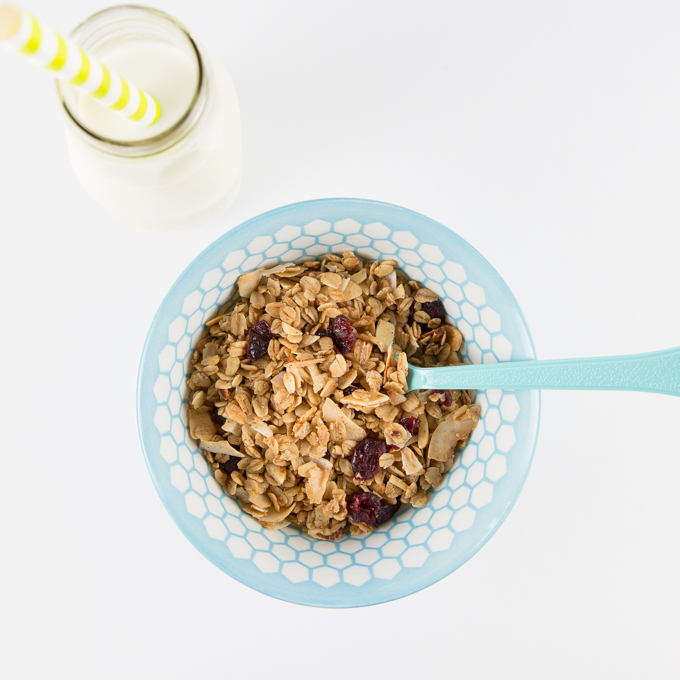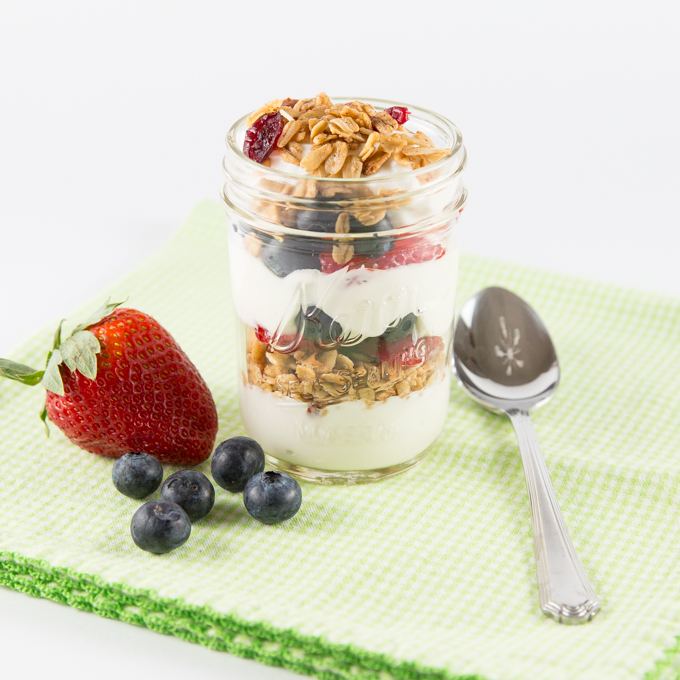 Maple Coconut Granola
Author:
Joy in Every Season
Prep time:
Cook time:
Total time:
Ingredients
2½ cups old-fashioned rolled oats
¾ cup slivered almonds (or substitute with your favorite nut)
½ cup maple syrup
¼ cup coconut oil (melted)
½ tsp ground cinnamon
pinch of salt
¼ tsp almond extract
1 TBSP vanilla extract
¾ cup coconut (shaved or shredded)
¾ cup dried cranberries
Instructions
Preheat oven to 325•
Line large baking sheet with parchment or use a Silpat.
In a large bowl, mix together the oats, almonds, coconut, cinnamon, & salt.
In a smaller bowl or glass measuring cup, combine the melted coconut oil, maple syrup, almond extract, & vanilla extract.
Add syrup mixture to oat mixture, coating everything well.
Spread mixture onto prepped sheet pan and bake for approx. 20minutes, stirring once during baking.
Stir in dried cranberries when you remove it from the oven.
Allow to cool on sheet pan. It will get crunchier as it cools.
Store in an airtight container.
More breakfast ideas…..
Fruit Salad Smoothie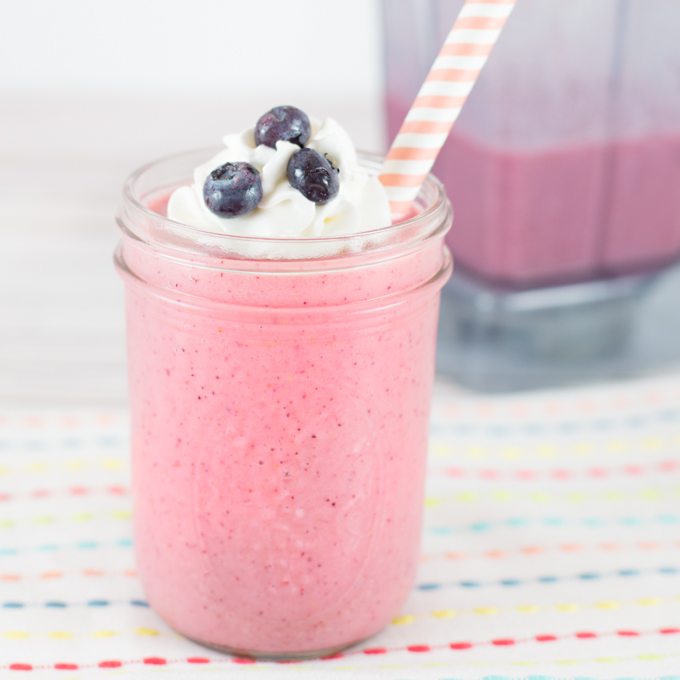 Blueberry French Toast Casserole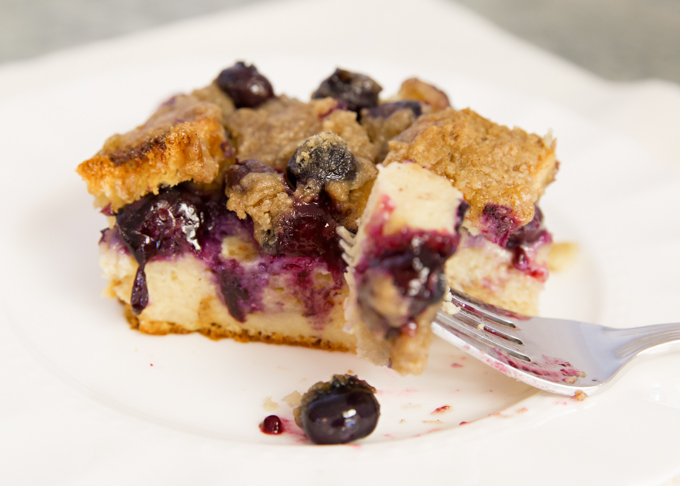 Roasted Potato Breakfast Bowl