I apologize to all the vegetarian, gluten free, etc, healthy eaters, but once in a while you just have to have a hot dog!! Yes I did. And yes, I wrapped it in bacon and grilled it! And yes, it was delicious! I can blame it on my husband and the fact that we were at a Giant's baseball game a week ago, and he talked about walking passed the bacon wrapped hot dog stand (where the line was so long he didn't get one) or I can just fess up and admit to enjoying a hot dog now and then. And bacon, I love bacon!!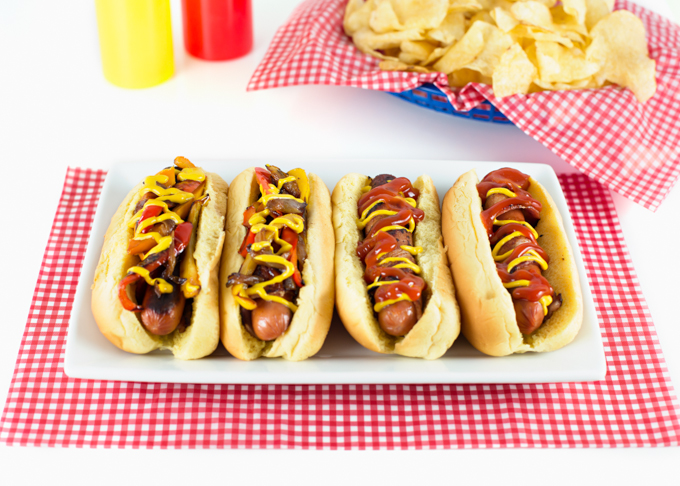 I always use Ball Park all beef hot dogs. I figure if I'm going to eat a hot dog, I don't want it to be a turkey dog. I want all beef! I started by wrapping the dog with a piece of bacon that I secured in place with a couple of toothpicks. I wasn't sure if this step was necessary (the toothpicks, not the bacon), but I did it anyways. As soon as the bacon began to cook, I remove the toothpicks which made it easier to move the dogs around on the grill pan and cook all sides evenly.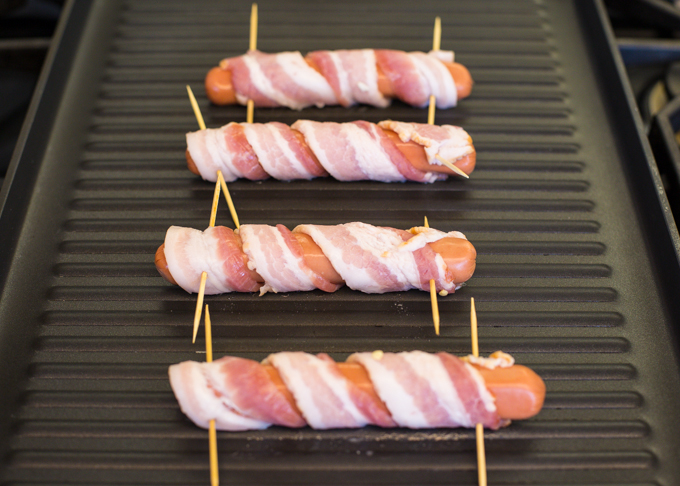 I let the bacon get fairly crispy (because I prefer crispy bacon), you can cook it as long as you'd like. The picture below was during the cooking, it was crispier than this.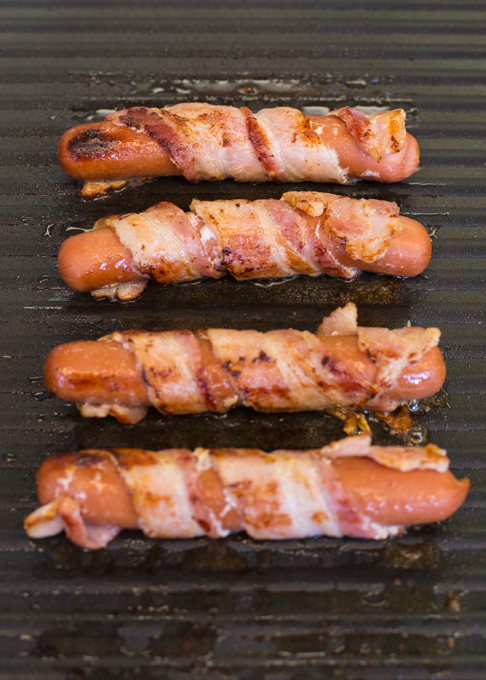 In a separate pan, I sautéed some bell peppers and onion.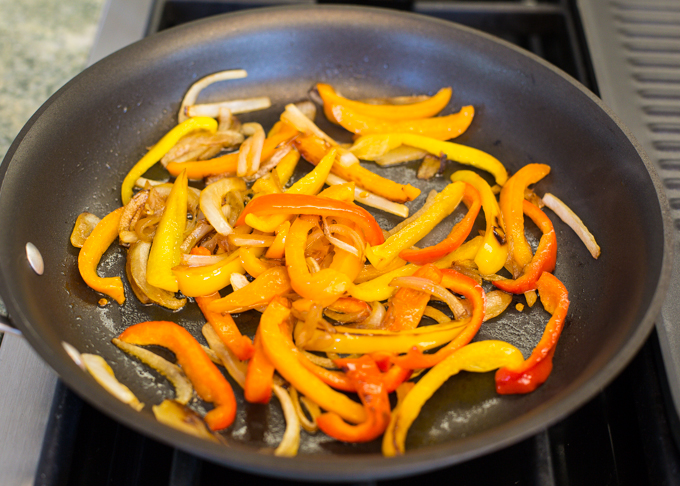 I wanted to keep the toppings simple, since I wanted the bacon to be the star. In fact, after tasting both, I preferred the dogs without the peppers and onions. I really wanted to taste the bacon, and while I love sautéed peppers and onions, I felt they hid the bacon flavor a bit too much.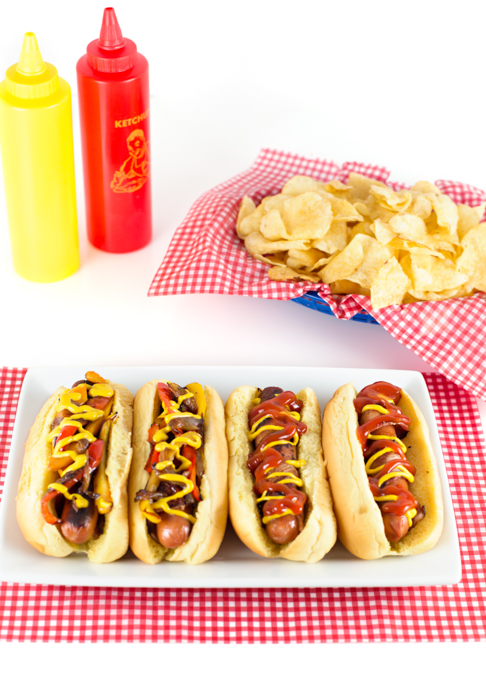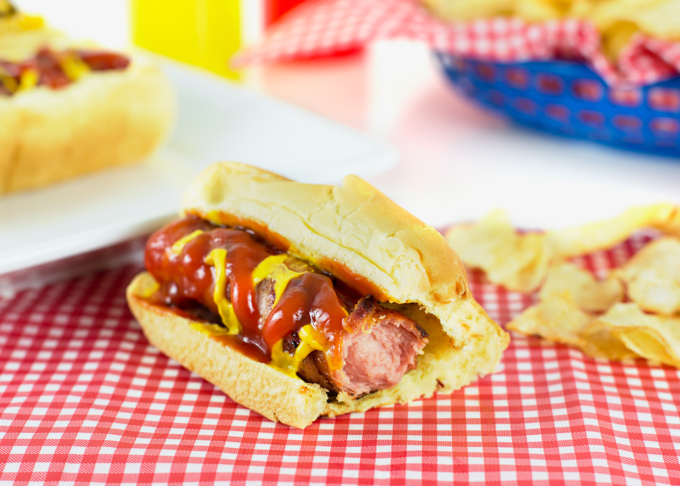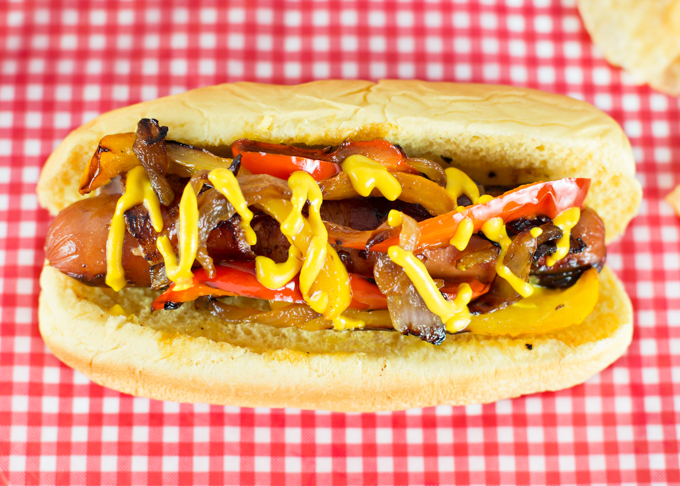 If you enjoy a delicious hot dog, please share this post!!
Bacon Wrapped Hot Dogs
Ingredients
1-2

beef hot dogs

per person

hot dog buns

1

slice

bacon per dog

red

yellow, & orange bell peppers (about 1/2 each per 4 dogs)

1/2

yellow onion

per 4 dogs

olive oil

for sautéing peppers & onions

mustard

ketchup
Instructions
Thinly slice bell peppers and onion. Sauté in a little olive oil in large sauté pan over med. heat until tender.

Wrap each hot dog with a slice of bacon, secured in place with toothpicks.

Heat grill pan to med/high and bacon wrapped dogs until bacon is crispy and dogs are heated through (you can remove the toothpicks after a few minutes of cooking).

Place in bun and top with grilled peppers & onions or just a little mustard/ketchup.