Have you ever had roasted corn on the cob at a fair? If so, you know just how delicious it is!  You also know that by the time you've finished eating it, you pretty much need a shower. Grilled buttery corn, with all the toppings, on your face, your hands, stuck in your teeth, and likely down your shirt. But, dang, it was good and worth every tasty kernel. I remember, last year, at our local county fair, they sold corn in a cup. It's such a brilliant idea and equally as tasty!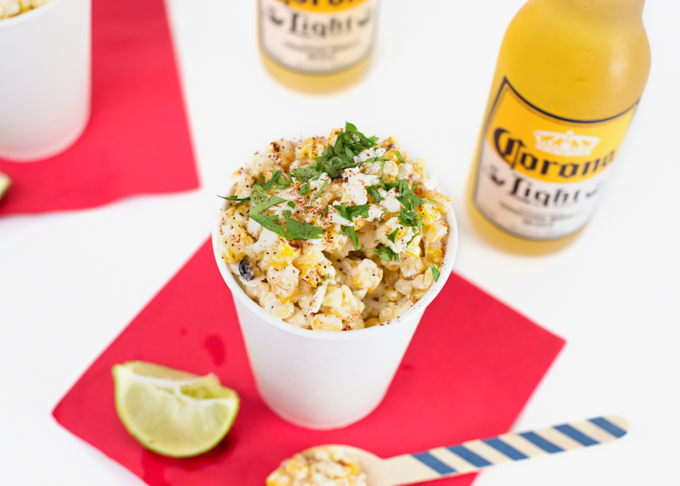 I don't know exactly when it's corn picking season (I'm assuming early fall), but what I do know is that fresh corn is plentiful in the stores right now and Pinterest is flooded with corn recipes. After seeing recipe after recipe of Fair Corn (on the cob), I remembered the Cup of Corn from the fair last year. I knew I had to make it!
I grilled the fresh corn on the outdoor grill for just about 10 minutes. I don't like to overcook it, I like it "just cooked." The sauce is simple to make and I mixed it up when the corn was grilling. Once the corn was just cool, I cut it off the cob and mixed it with the sauce.
I served this recently at a family get-together and it was a hit. In fact, my sister-in-law gladly volunteered to help clean up and enjoyed the last few bites that were left on the serving platter.
You need to make this, it's seriously that good! This corn, a little BBQ chicken or steak, fruit salad, and a cold Corona and you'll have an easy dinner that will impress all your friends!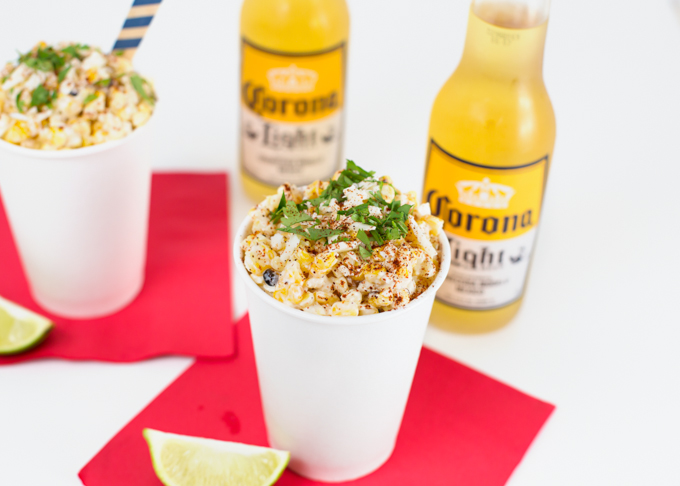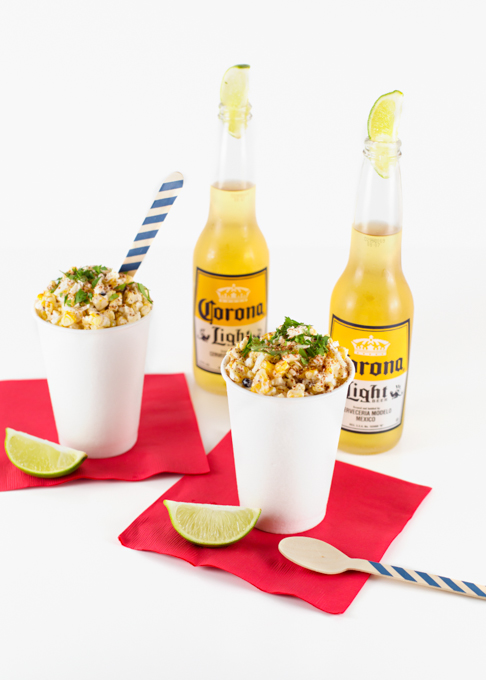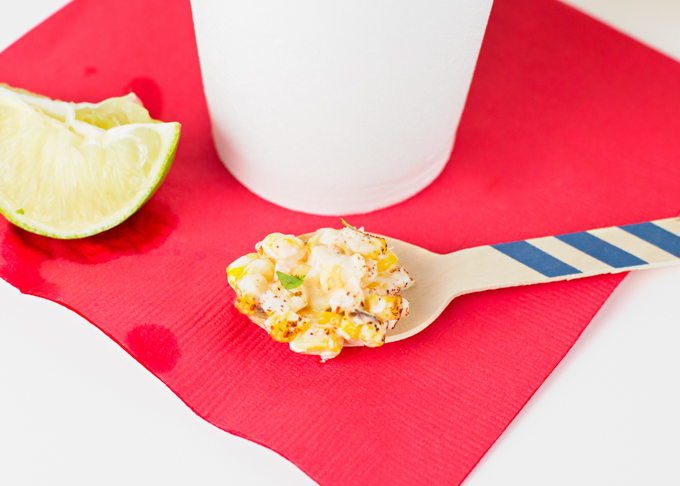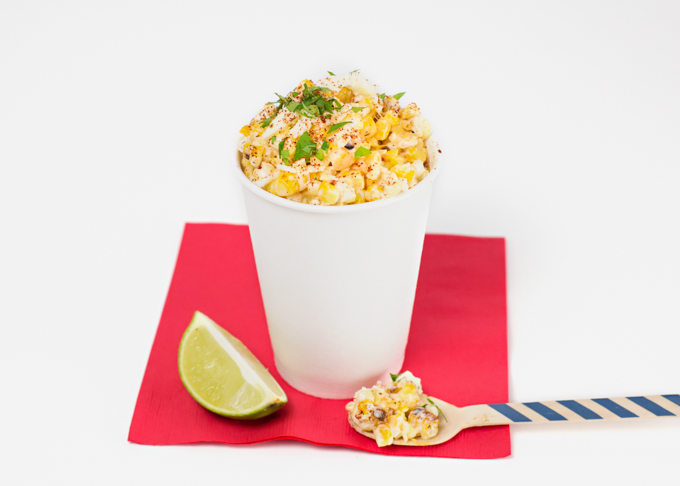 Please share this recipe with a corn loving friend!!!
Fair Corn (in a cup)
Ingredients
8

ears fresh corn

yellow or white

1/2

cup

mayonnaise

1/4

cup

sour cream

1/8

tsp

ancho chili powder

1/4

cup

cotija cheese

2

limes

cilantro

salt & fresh cracked pepper
Instructions
Husk corn and lightly drizzle with olive oil.

Sprinkle on a little BBQ spice or salt/pepper/garlic.

Grill over med/high heat (directly on grill) for about 10 minutes.

Once cooled, cut kernels from cob.

While corn is grilling, make sauce.

Combine mayonnaise, sour cream, 1/8 tsp ancho chili pwd, 1/4 cup cojita cheese, dash of salt and pepper, and juice from one lime.

Mix corn into sauce.

Serve with a lime wedge and topped with chopped cilantro, extra cojita cheese and another dash of chili powder (optional).