I'll be completely honest with you, we live in 49'ers country. I don't care much about the SuperBowl this year. But if I have to pick a team, I'd say I'm rooting for Denver…Go Broncos! Whether or not your team made it to the SuperBowl, will you be watching the big game? Are you hosting a SuperBowl party or get together? If you are, I have a perfect round-up of Twelve SuperBowl Snacks!!  Some are my recipes, from JOY IN EVERY SEASON, and a few are borrowed from food blogger friends.
And, as a little PSA (public service announcement), and because we all know that just maybe, a few beers will be consumed, make sure your guests eat! And remember, UBER is your friend!!
Let's start with HOT WINGS, because a SuperBowl Party just isn't a party without HOT WINGS!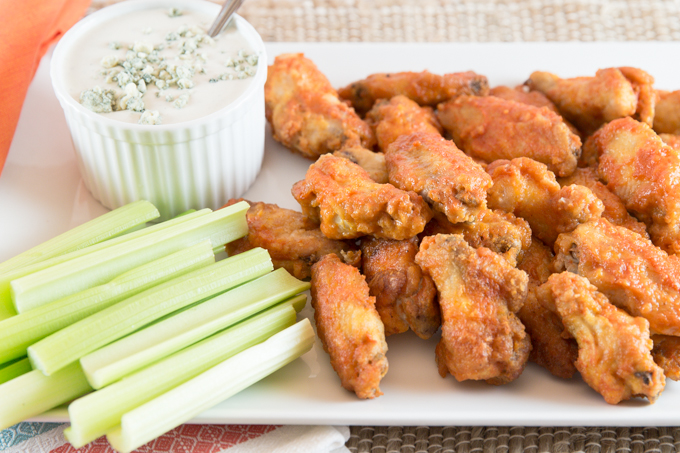 How delicious does this CHEESY ENCHILADA DIP from Platings and Pairings look? I'd seriously love to dip a few chips into that cheesy goodness!!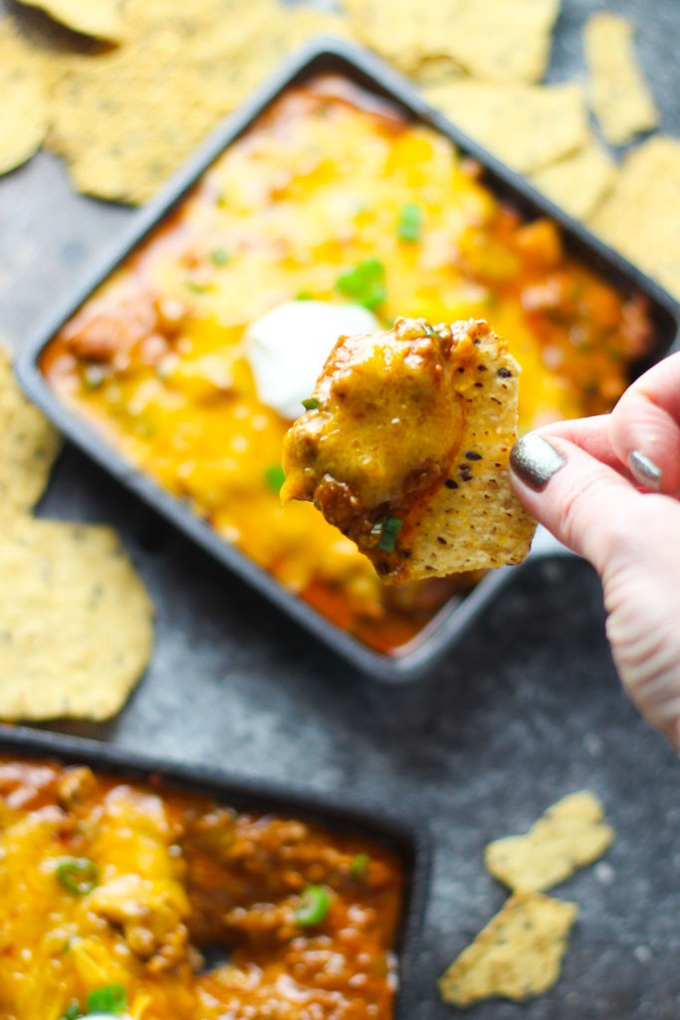 And can you even have a party without some sort of chips and dip?  I think not! This HOMEMADE ONION DIP is delicious served with chip and fresh veggies!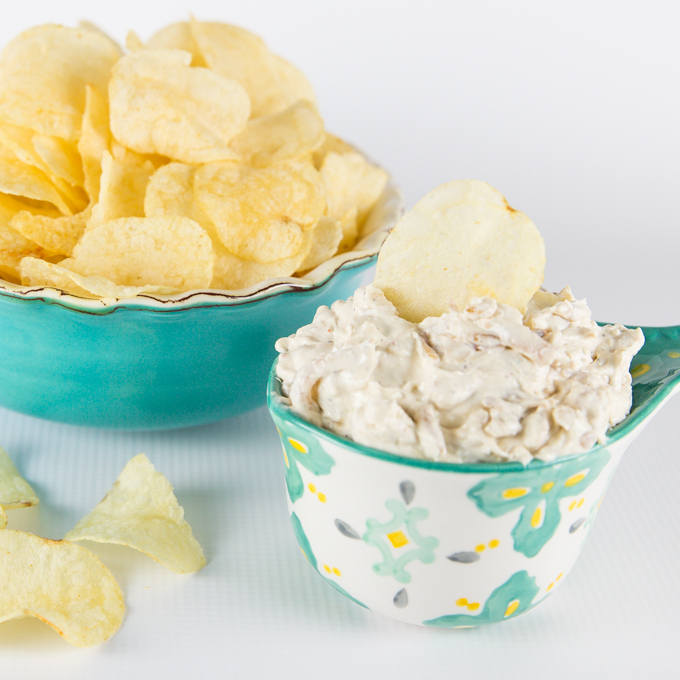 I've been craving these ROASTED RED PEPPER PHYLLO QUICHE CUPS from The Busy Baker ever since I first set eyes on them. Seriously!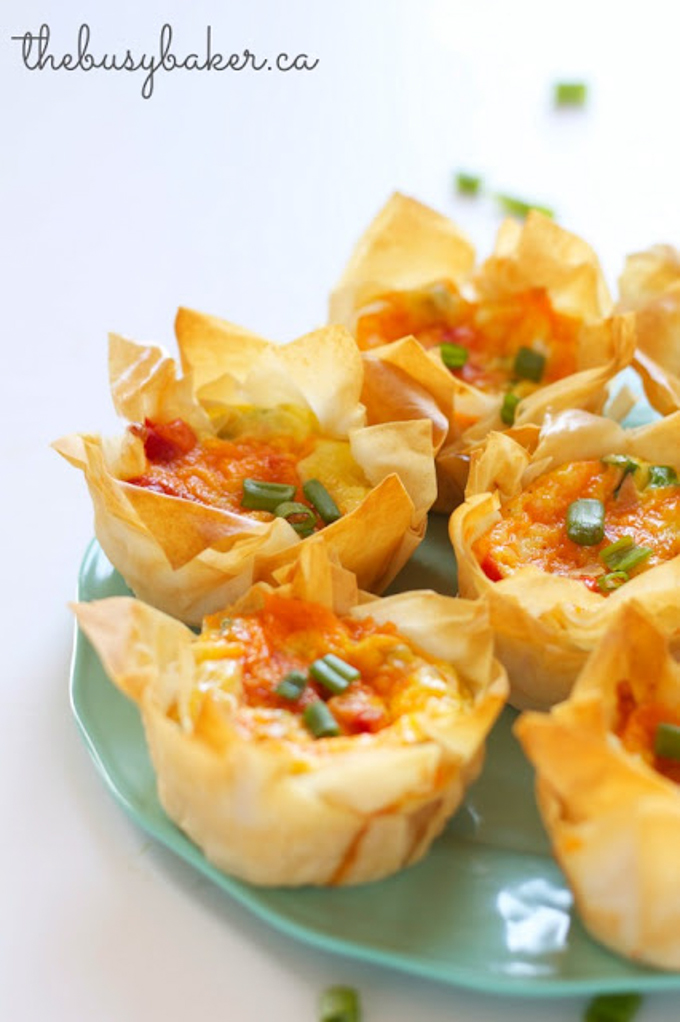 Say Grace Blog has the most delicious SHRIMP JALAPENO POPPER DIP on her blog. Get me a cold Corona and that dip, and I'll be a happy camper.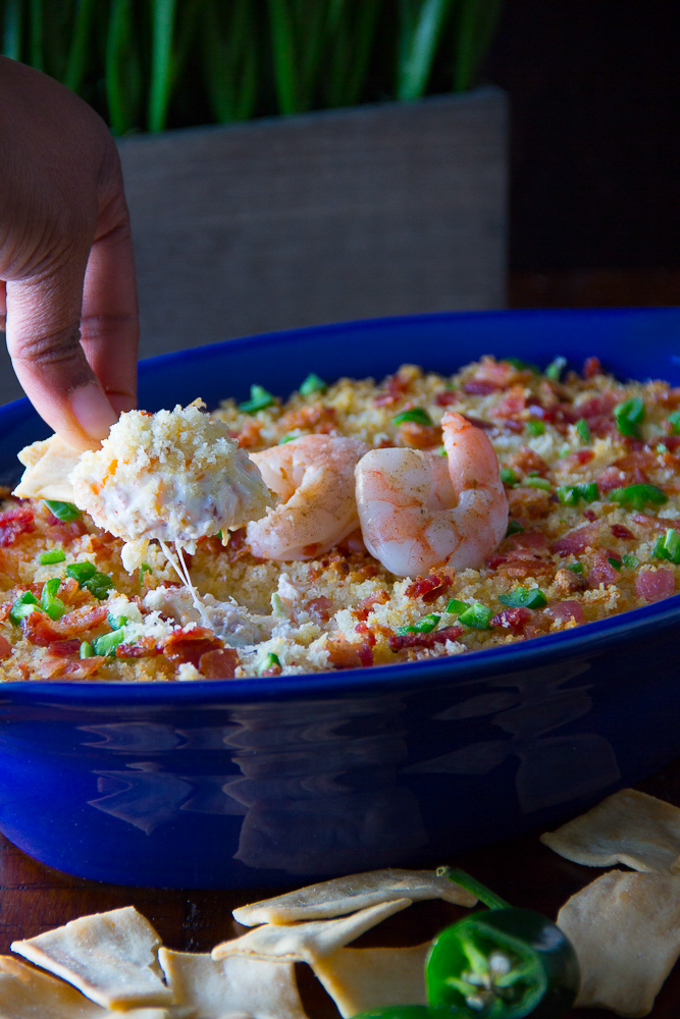 Have you ever had a BACON WRAPPED HOT DOG?? They. Are. Amazing. Since hot dogs are perfect for any stadium game, I thought these would be a perfect addition to your SuperBowl Party!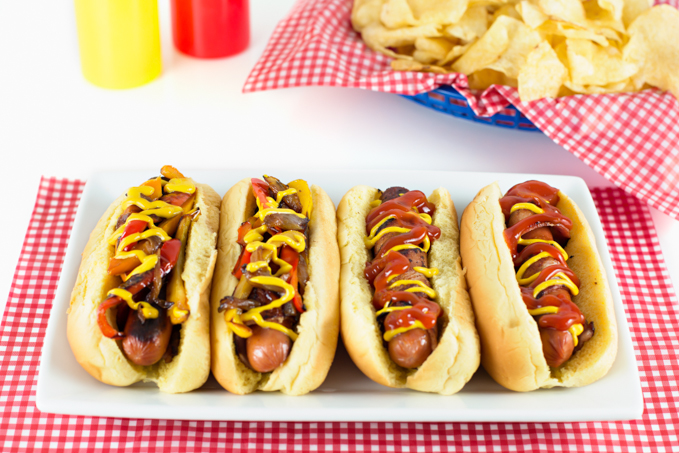 Tina at The GlutenFree Foodsmith has become a great blogger friend. She re-creates and shares gluten-free recipes. I'm not gluten-free, but since many friends and family members are, it's always a great idea to have a few gluten-free options available. These TOUCHDOWN WINGS would be a perfect option for the big game.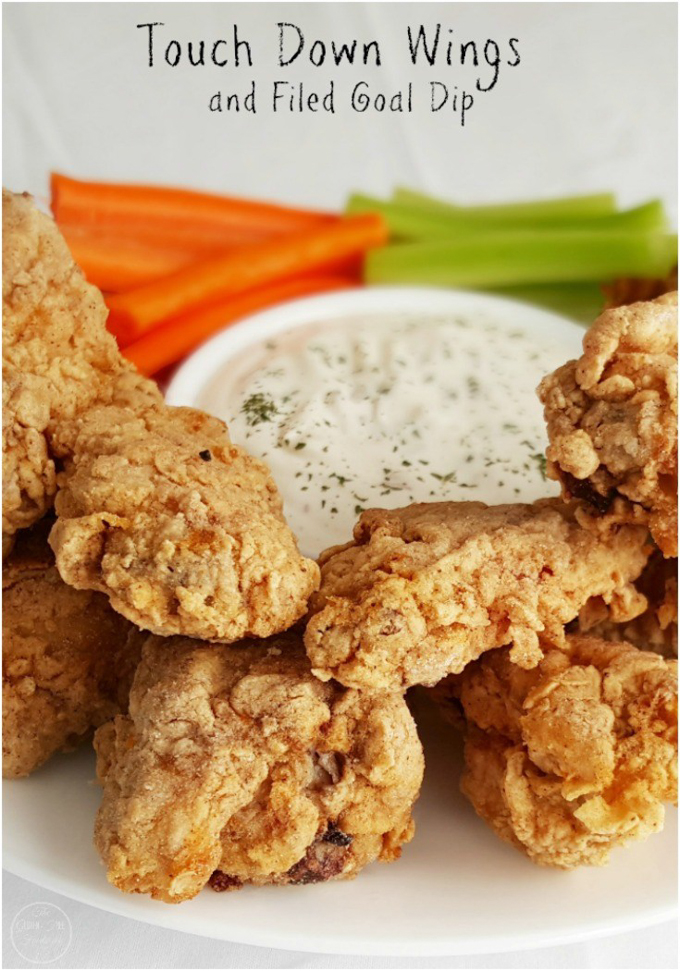 Here's an old classic for you. CHEX MIX!! You can never go wrong putting out a bowl of Chex Mix. And yes, it's still as tasty as you remember!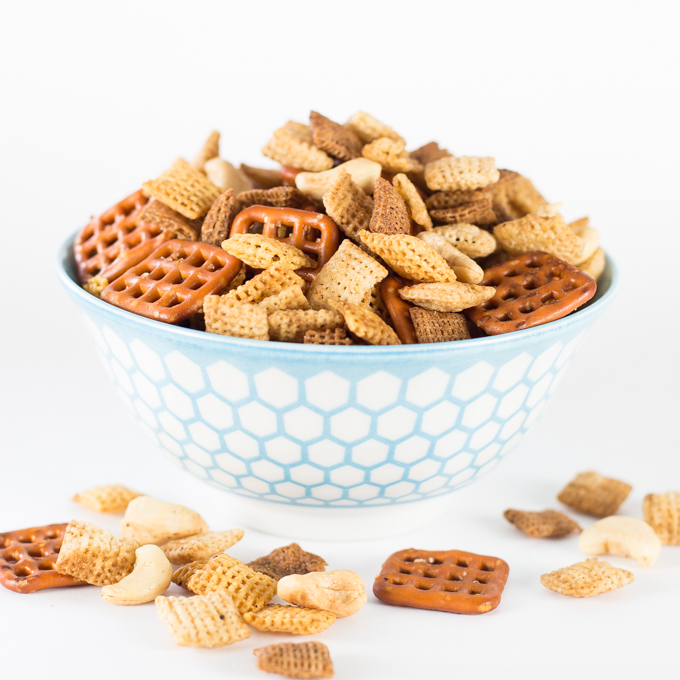 If you're looking for something a little heartier, you need to try these PEPPERED PORK SLIDERS! They are a little more work, but seriously, worth it. Trust me!!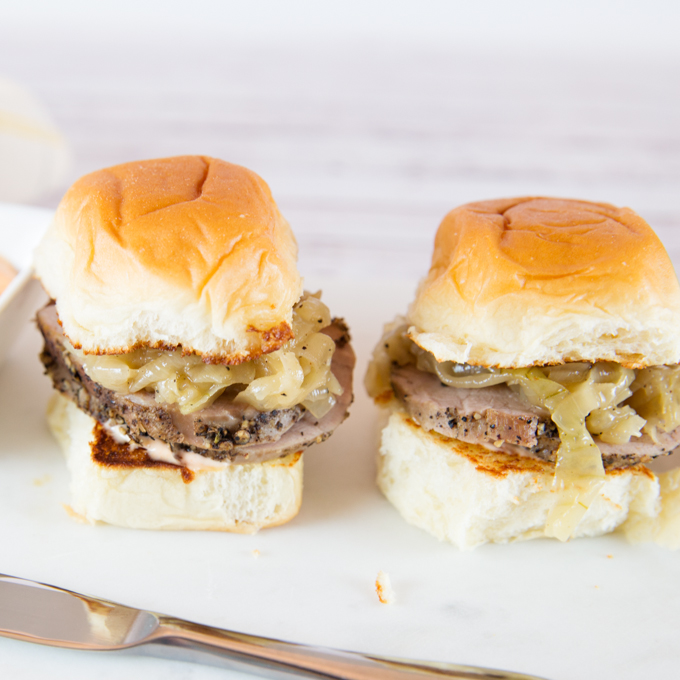 Karen, from Karen's Kitchen Stories swears that these homemade STUFFED PRETZEL BITES are easy to make. Knowing how much my husband would love these, they'd be worth the extra time in the kitchen!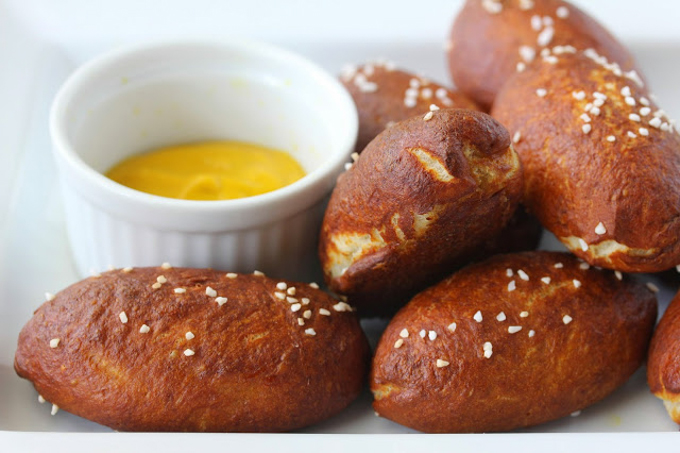 Oh dang! Yes please!! An Italian in My Kitchen never disappoints! Check out her MEATBALL STUFFED CRESCENT ROLLS!!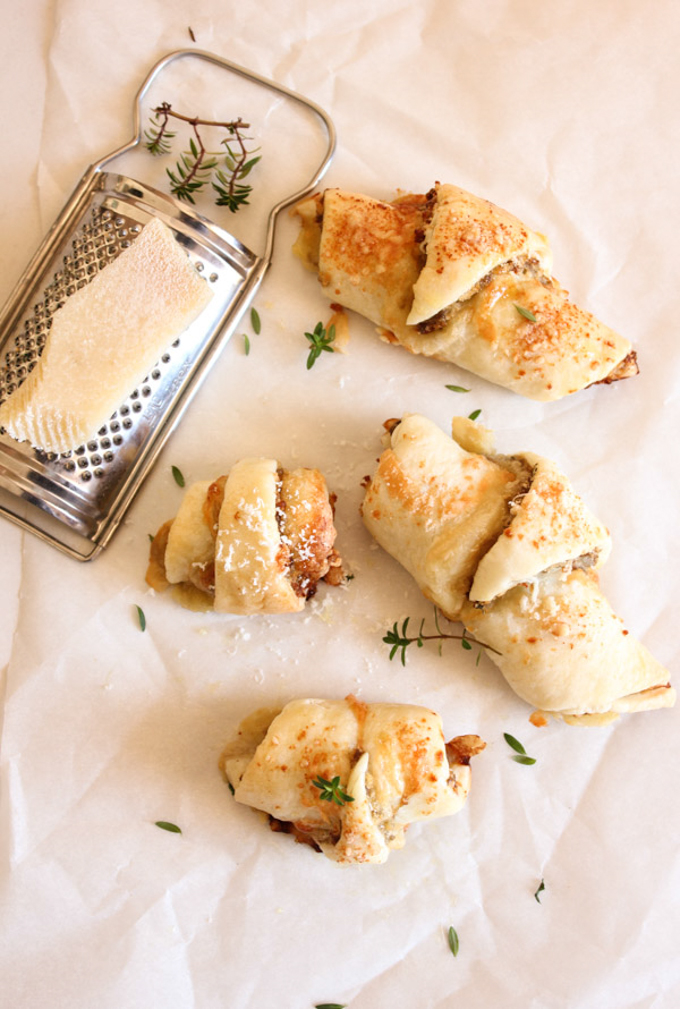 I'd definitely have cups of FAIR CORN available on my SuperBowl table. Not only is it delicious, but it's a little substantial and it's a great option for your vegetarian friends.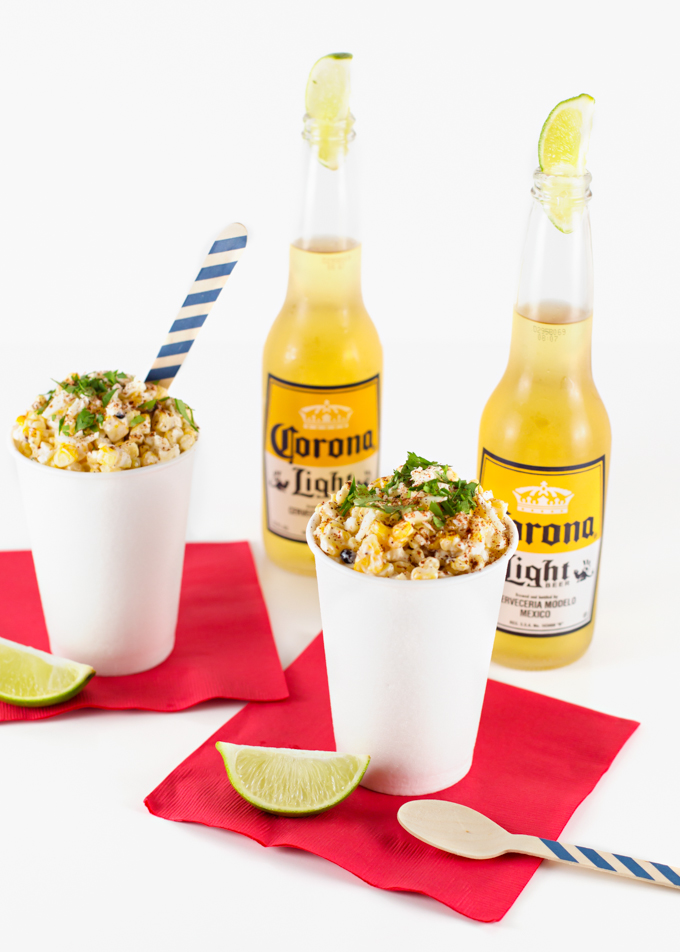 Next up are BACON WRAPPED POTATOES WITH SRIRACHA DIP!! I only have one word for these….YUMMY!  The Food Huntress had my attention at bacon. No, I think it was sriracha dip. Whatever it was, these sure sound good!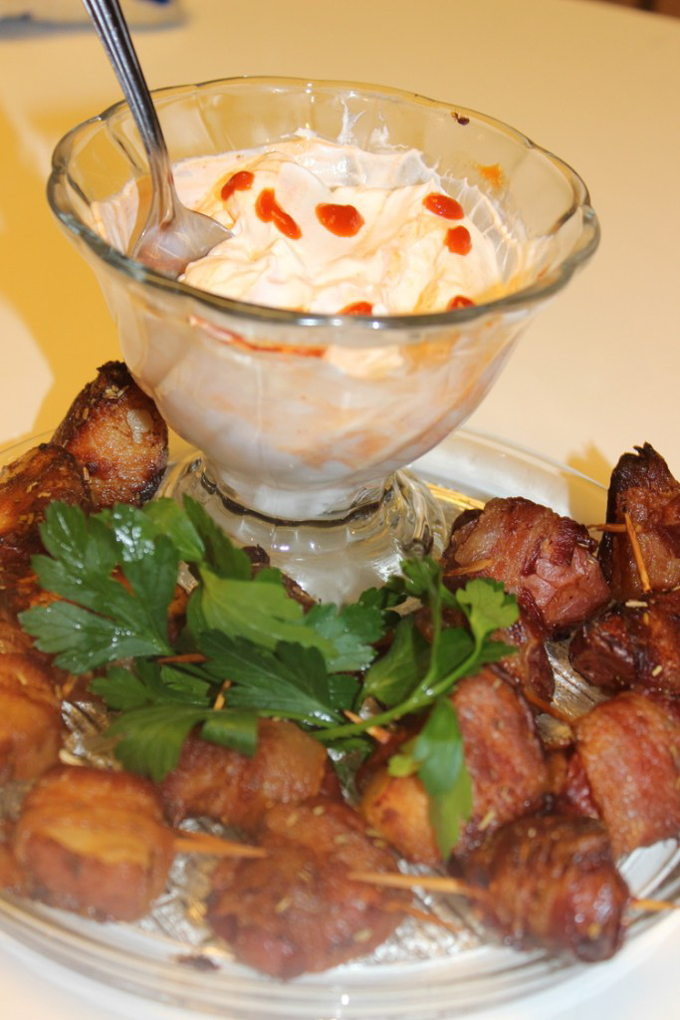 And because we seem to be wrapping everything in bacon, how about a BACON WRAPPED BLUE CHEESE STUFFED DATE? I have a feeling the flavor combinations would be delicious together!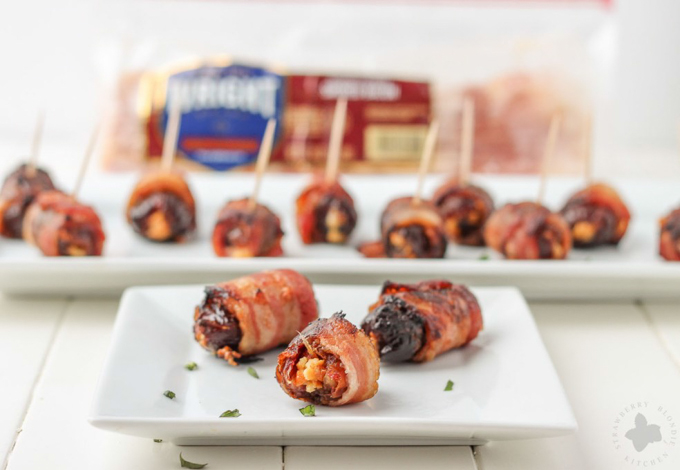 Well, that was FOURTEEN amazing recipes for you to choose from!! And, I could have posted more!
Now to get a little honest with you, and because I know my entertaining style, I would have made ALL of the above, AND probably have a Chili Bar set up in the kitchen. And then of course, I'd have to end the day with a few sweets!
And because I want to know, what will you be serving on SuperBowl Sunday???