Inspired by a sausage sandwich that we recently had at the Gilroy Garlic Festival, we decided to make them at home, thus this Grilled Italian Sausage Sandwich was one of our simple summer dinners. Served with a big wedge of cold watermelon, it was the perfect casual dinner.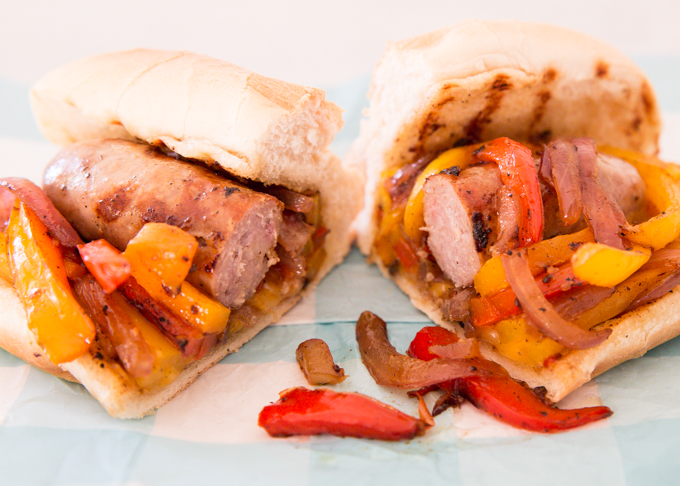 We've been eating so simply this summer. But simple doesn't mean short on flavor! This Grilled Italian Sausage Sandwich was loaded with garlic and lots of grilled onions and peppers.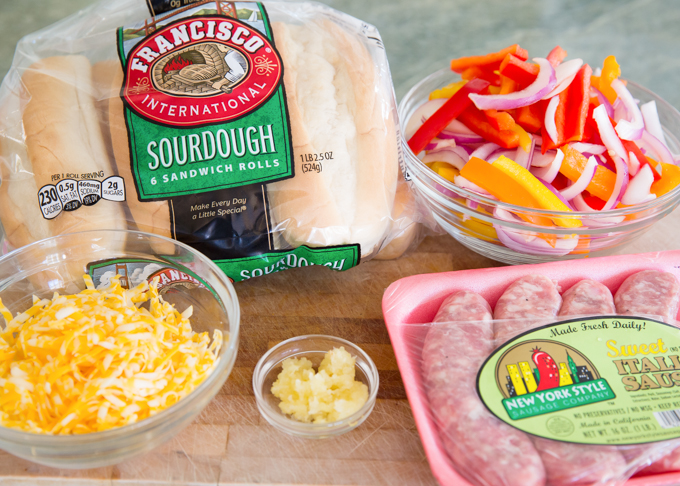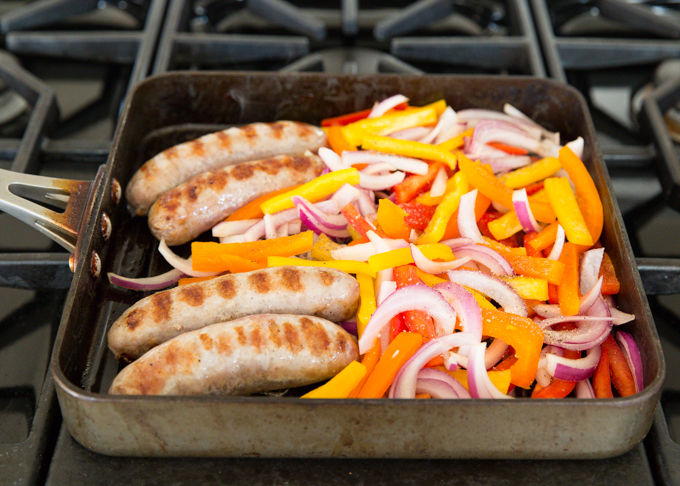 The best part of this simple dinner, is that it was all made in one pan. Delicious and simple, you've got to love that on these warm summer evenings! I started by grilling the sausage, and once they were cooked through, I added the peppers and onions. Don't add the garlic yet, it will burn!
Once the peppers and onions are tender, add the garlic and cook for just a few more minutes.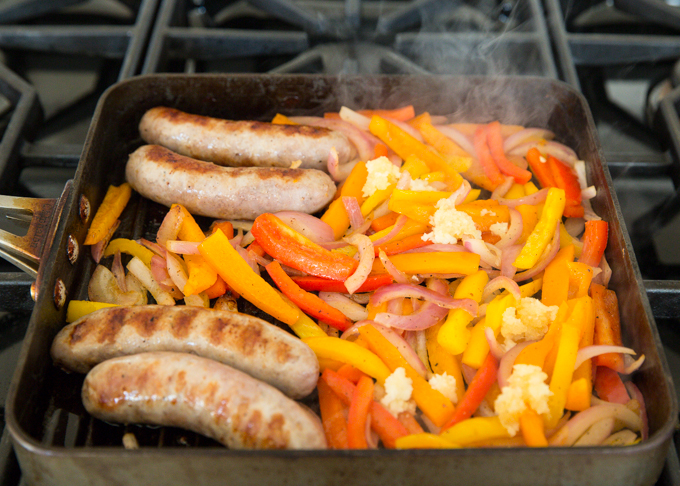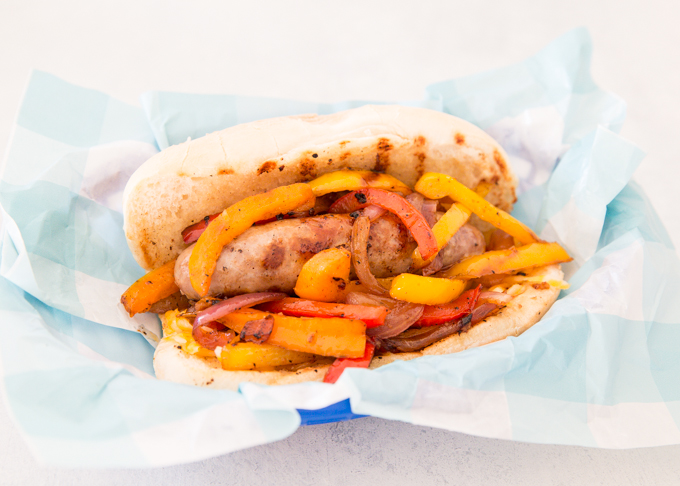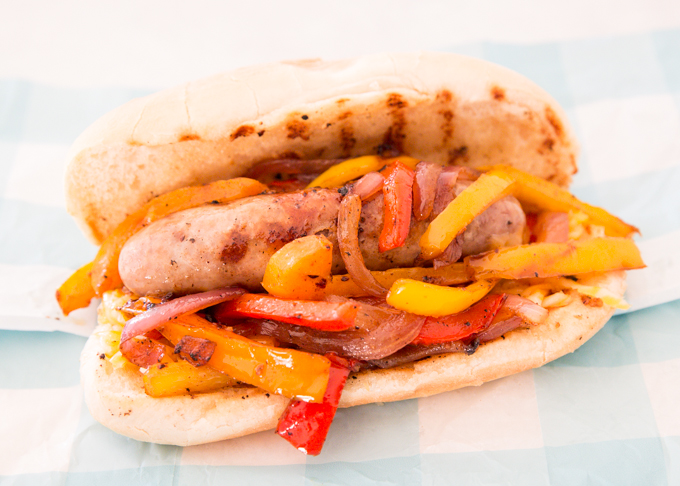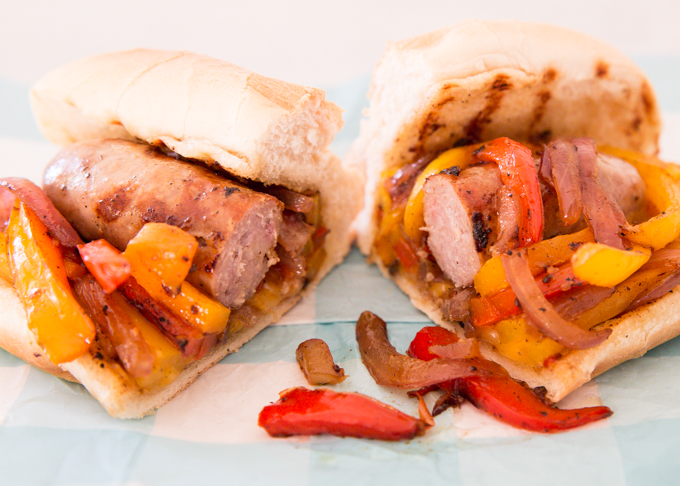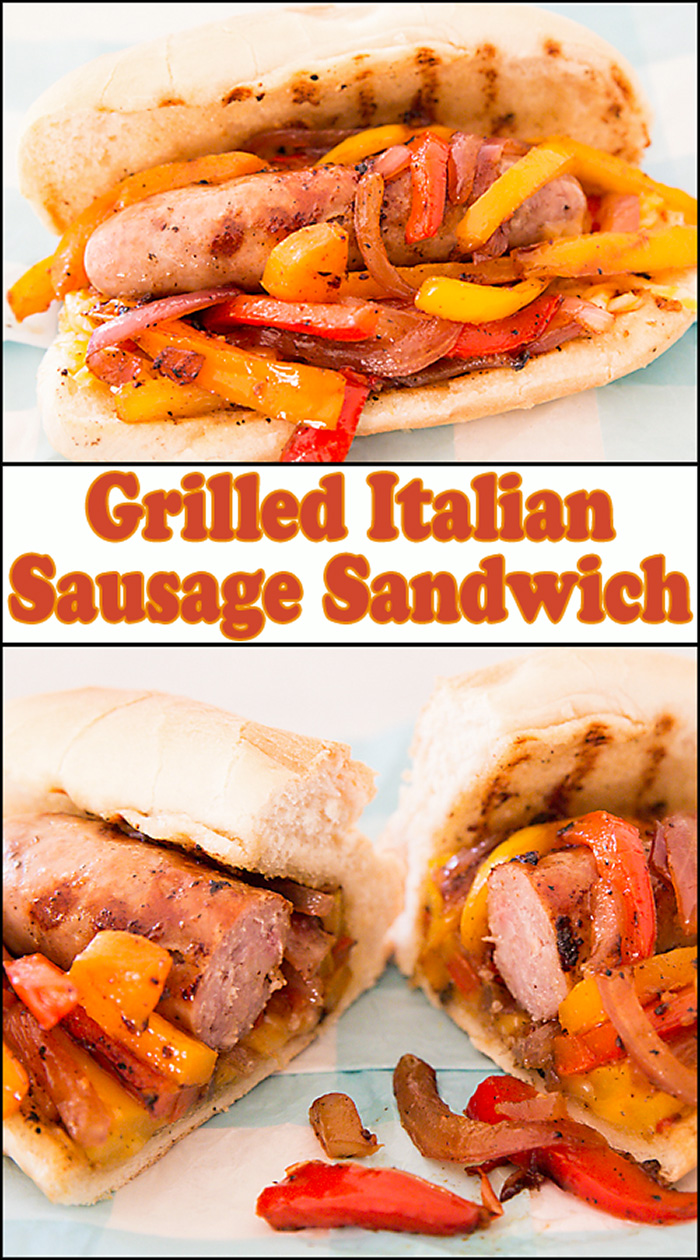 Grilled Italian Sausage Sandwich
Ingredients
1

package Sweet Italian Sausages

1

package french rolls

I used sourdough

3

bell peppers

thinly sliced (I used orange, yellow, and red)

1/2

very large red onion or 1 medium

thinly sliced

4

large cloves fresh garlic

crushed

drizzle of olive oil

salt & pepper to season

*optional: grated cheese

spicy or regular mustard
Instructions
In grill pan or cast iron skillet, over med/high heat, cook the sausages until cooked through, turning regularly.

When sausage is cooked, add bell peppers and onions, drizzle with olive oil and season with salt & pepper. Grill until tender.

Add garlic to peppers and onions and grill for another 3-4 minutes.

Serve on toasted french roll.

Optional toppings: mustard, grated cheese
You might also enjoy:
Chicken Caesar Sandwich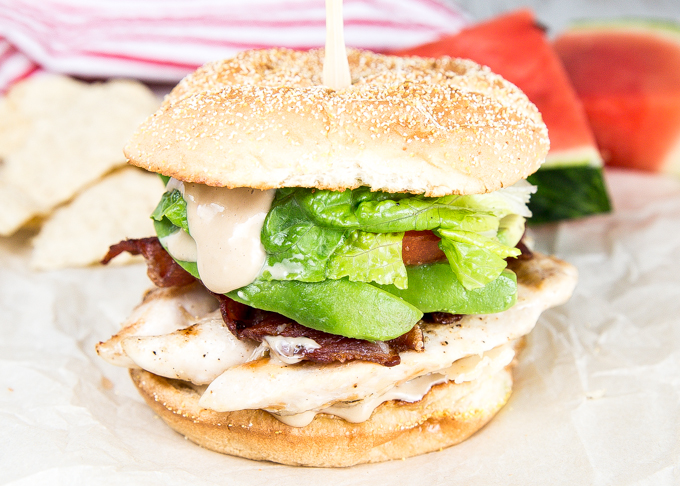 DaBomb Burger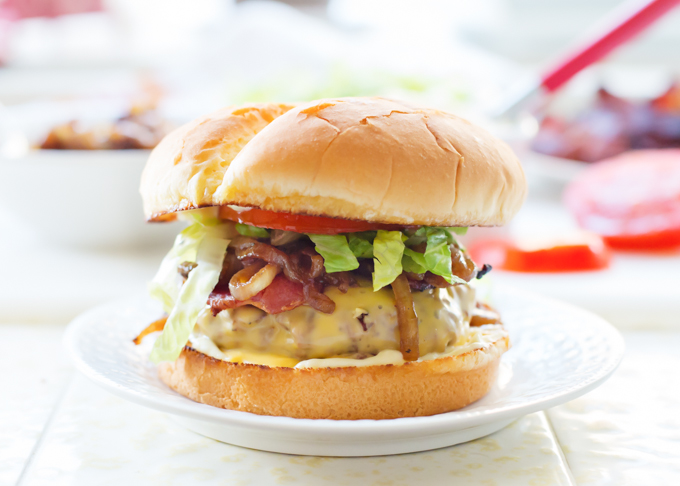 Animal Style Grilled Cheese