Some nights call for quick and easy dinners, especially when it's going to be cooked by a 6 year old. My grandson was spending the night with me, and I knew that after a day of school and a hot (90*) soccer practice, that by the time he got to me, he'd be hot, tired, and hungry. I knew he'd want to help cook and I know he loves pizza, so I figured I'd let him make it. This Kids Easy Cheese Pizza was something he could do entirely by himself!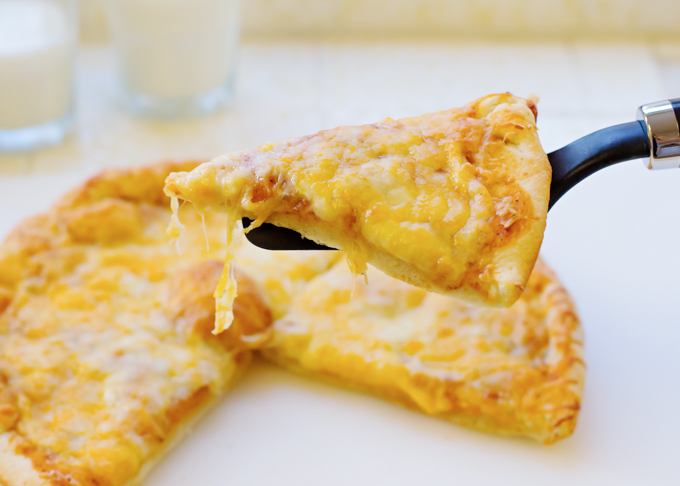 I took every short cut there was to take, which worked perfect on this particular evening.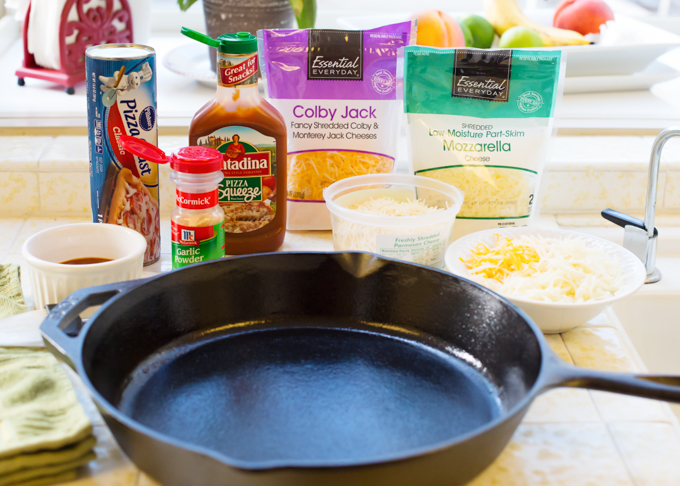 After lightly oiling the cast iron skillet, B pressed the pizza dough into the pan. Next came the sauce. After carefully saucing the entire crust, he sprinkled it with garlic powder and plenty of parmesan cheese. Lots of colby jack and mozzarella topped it off, then into a hot oven it went.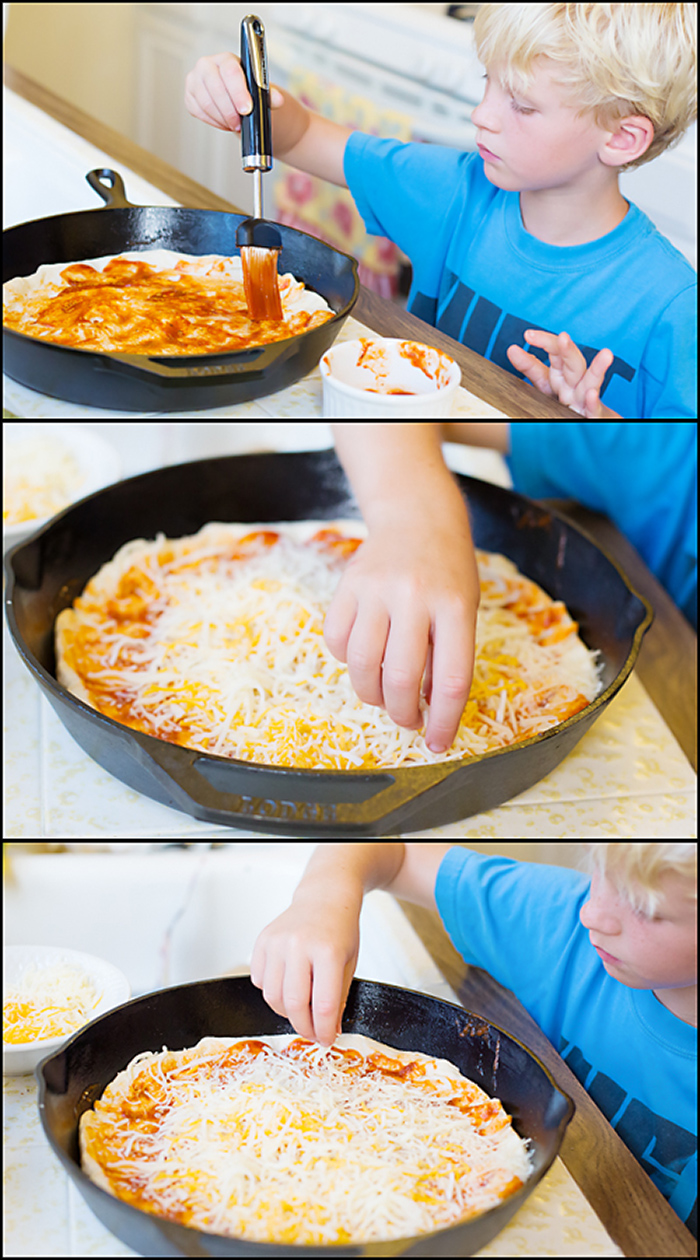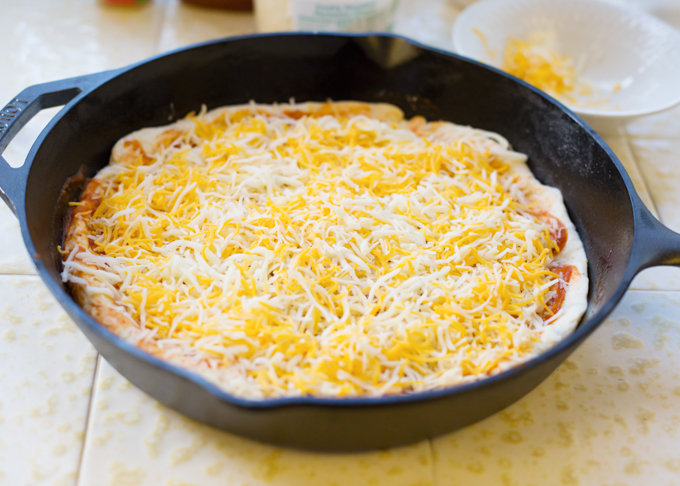 Sweet boy, was seriously so hungry, every few minutes he asked if it was done. I might have let it go a couple more minutes, but he said it looked just perfect, and since he gave me one more, "I'm hungry," I figured it was time to eat. Besides, we had a movie and popcorn date waiting for after dinner 🙂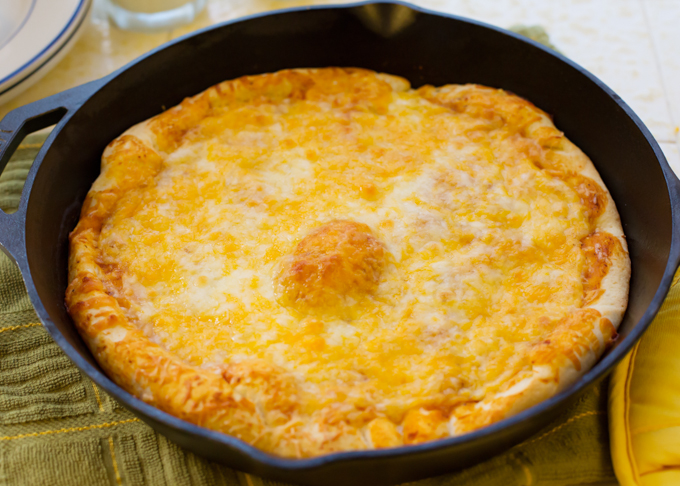 Funny thing though, he's such a little foodie, that halfway through eating, he say's to me, "you know Nana, we should have made "real" homemade pizza!"  This is coming from a boy who loves cooking with his dad and the last pizza they made (which I heard he devoured) was roasted brussel sprout with caramelized onions and goat cheese. Go figure!!
Seriously though, this Kids Easy Cheese Pizza is a perfect quick meal to let your kids help with and I promise you, they'll love cooking with you as much as they love the pizza!!
Looking for a tasty "grown up" pizza? You might want to try my Grilled BBQ Chicken Pizza. I made it on the outdoor grill, because grilling pizzas is fun, but since we're moving into fall, make it indoors, using a pizza stone. Talking about Pizza Stones, have you seen my Amazon Store??? It's full of all my favorite kitchen gadgets, and more.
Kids Easy Cheese Pizza
Ingredients
1

PIllsbury Pizza Dough

1/2-3/4

cup

pizza sauce

1

tsp

garlic powder

1/4

cup

grated parmesan

1 - 1 1/2

cup

grated mozzarella cheese

I used mozzarella and colby jack
Instructions
Lightly oil large cast iron skillet.

Press pizza dough into skillet.

Spread pizza sauce over dough.

Sprinkle with garlic powder.

Sprinkle with parmesan cheese.

Top with 1 - 1 1/2 cup grated mozzarella cheese.

Bake at 425* for 19-23 minutes or until crust is golden brown and cheese is melted.