Hi friends and welcome to my Weekly Meal Ideas #10. Every week I'll be sharing a few ideas to make your weekly meal planning a little easier. I'll even be sharing an occasional tip or trick on recipe short cuts, freezer friendly ideas, and a few products that I can't live without in my kitchen.
I hope you find these recipes helpful. Some of the recipes will be from my blog and many of them from other bloggers that I've grown to know and trust. One thing I can guarantee is I'll be sharing simple, family friendly, recipes that are "mostly" healthy and budget friendly.
I hope you'll enjoy my Weekly Meal Ideas #10!
I'm mixing it up a bit this week and sharing just CHICKEN recipes!!
Six delicious CHICKEN recipes!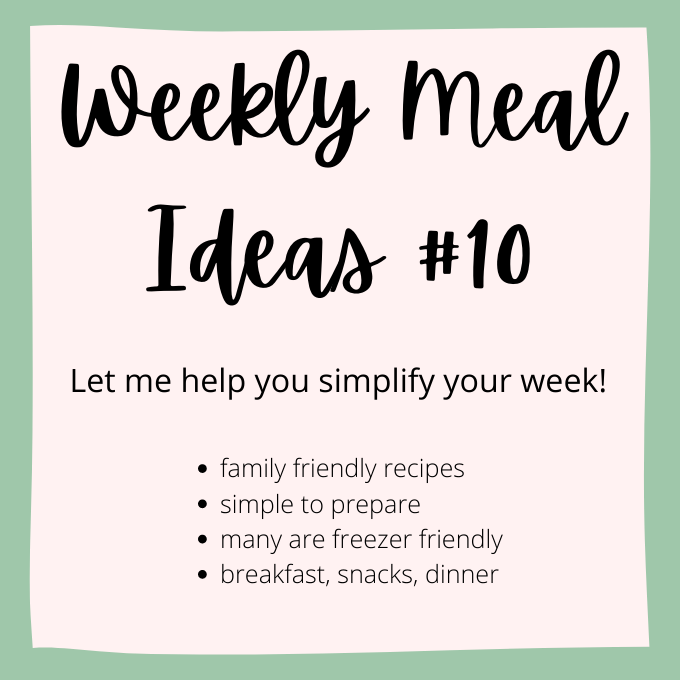 First up is my Quick and Easy Bruschetta Chicken!
I love to serve this over angel hair pasta and my entire family devours it!!
30 Minute Bruschetta Chicken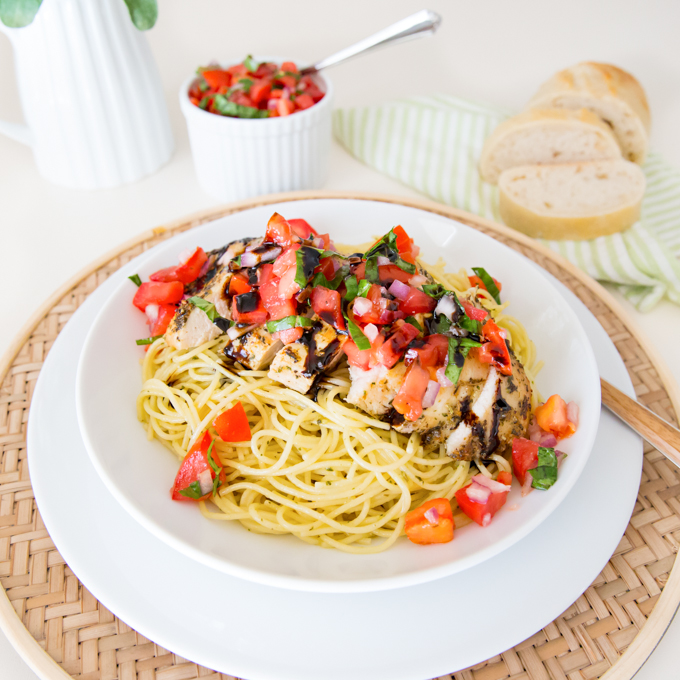 I do not follow a gluten free diet, so I might change this recipe a bit,
but for those that are gluten free, here's a recipe that I think you'll love!!
And check out the sauce she made for dipping!
Air Fryer Gluten Free Chicken Nuggets
This recipe for Old Fashioned Chicken Stew from The Stay at Home Chef, is calling my name!
I can't wait to make this bowl of deliciousness!
How about some Green Chile Enchilada Casserole for dinner soon? It's amazingly easy and so good!
Green Chile Enchilada Casserole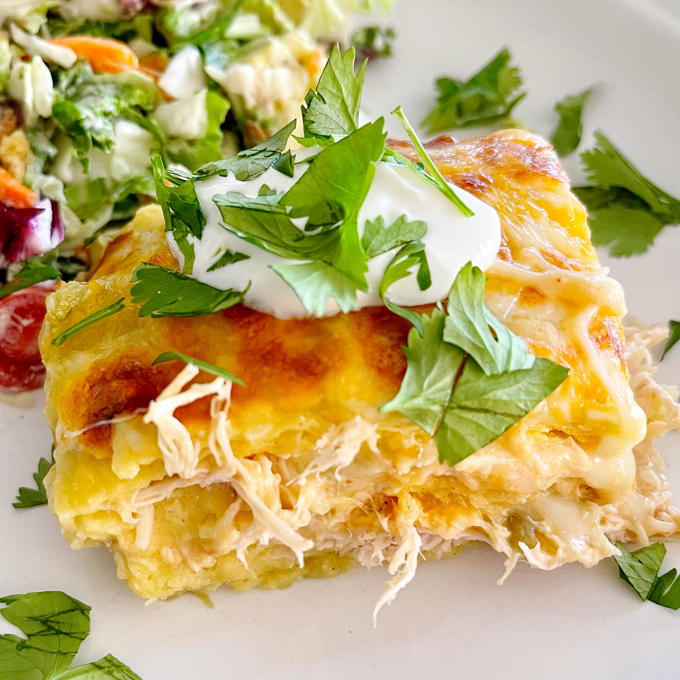 Have you heard of Crack Chicken? I hadn't until recently, and although I've yet to make it, you can't go wrong with recipes from Alyssa at The Recipe Critic. I think Crack Chicken gets it's name for being addictively good!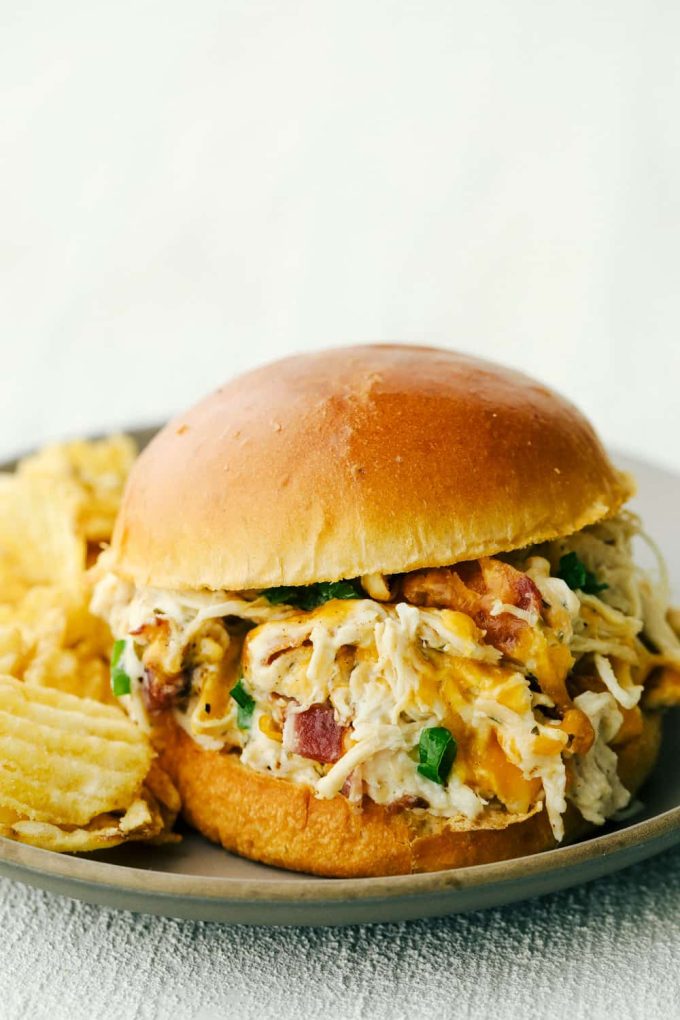 And lastly, these Broiled Chicken Thighs are from one of my favorite food bloggers, Yellow Bliss Road.
How amazingly good do these Garlic Broiled Thighs look?!?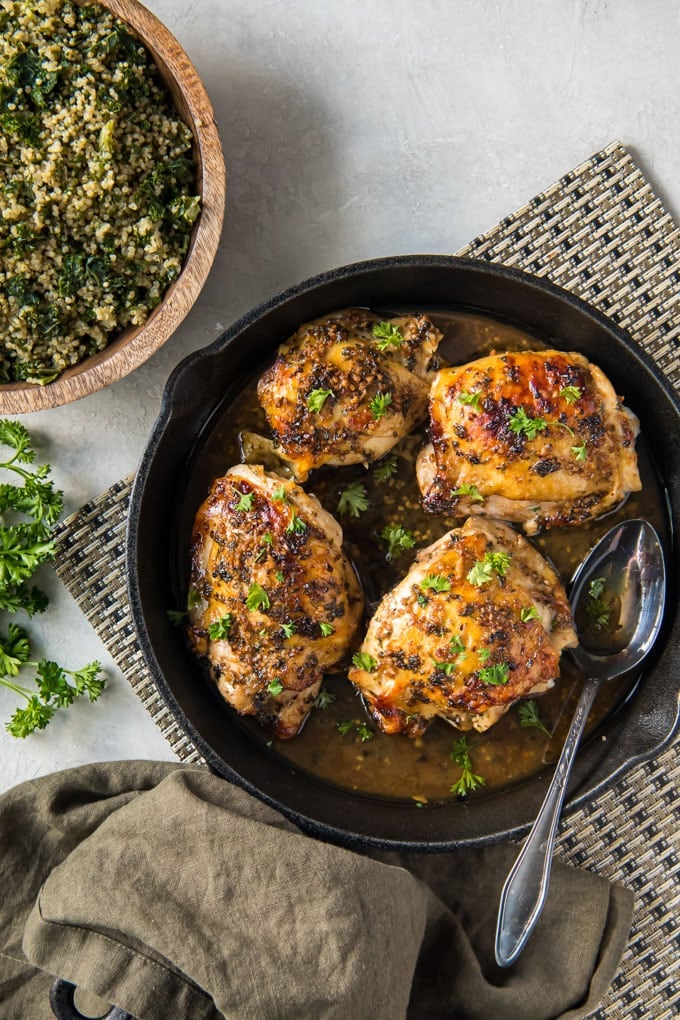 I hope you enjoyed my Weekly Meal Ideas #10.
I'd love if you'd leave me a message and let me know. Have a great week my friends!