Hi friends and welcome to my Weekly Meal Ideas #7. Every week I'll be sharing a few ideas to make your weekly meal planning a little easier. I'll even be sharing an occasional tip or trick on recipe short cuts, freezer friendly ideas, and a few products that I can't live without in my kitchen.
I hope you find these recipes helpful. Some of the recipes will be from my blog and many of them from other bloggers that I've grown to know and trust. One thing I can guarantee is I'll be sharing simple, family friendly, recipes that are "mostly" healthy and budget friendly.
I hope you'll enjoy my Weekly Meal Ideas #7!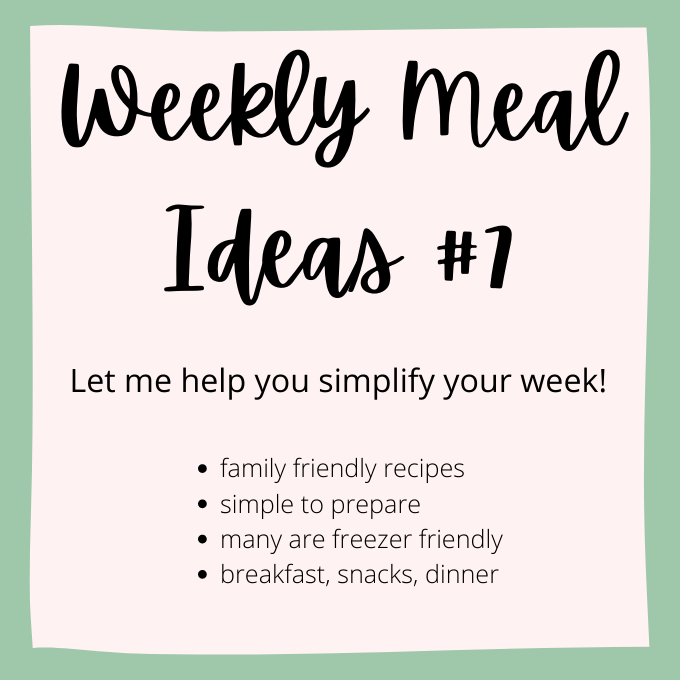 Let's start off this week Meal Ideas with a delicious Cheesy Taco Pasta from Dinner then Dessert.
I think this is a guaranteed dinner winner if you have a houseful of hungry kids!
Next is my Creamy Chicken Soup. It can be made in the Instant Pot or easily converted to a slow cooker or stovetop.
It's delicious, hearty, and comforting, just perfect on a cool Fall evening.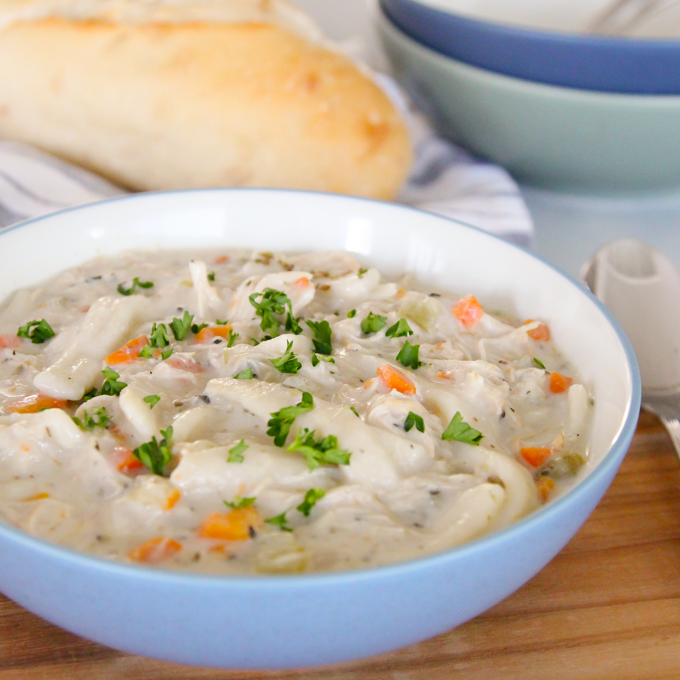 Savory Thoughts made these Spaghetti Squash Boats and they're definitely on my "to make" list. I'd probably use ground turkey instead of ground beef and take a shortcut by using a jarred marinara sauce. That's typically how I cook. I get inspired by recipes that I know I'll love and make a few adjustments (just because).
If you haven't already noticed, I'm on a soup kick right now. I've been pulling up my all time favorite soup recipes and making at least one a week.
I hope you enjoy them as much as I do!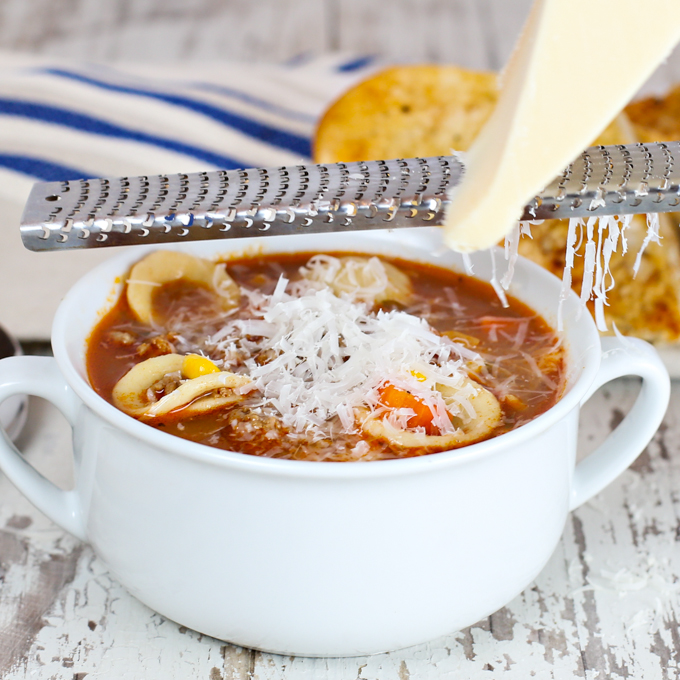 Living with Landyn recently shared this Pumpkin Dream Cake. Anything pumpkin is a winner in my book.
Except, no pumpkin spice lattes for me! Nope, just can't get myself to enjoy those. In cake, absolutely!!
This cake is almost too pretty to eat. Almost!
Lastly, are Pumpkin Spice Overnight Oats. I'm not a big breakfast eater, but I can't resist pumpkin or overnight oats, so I knew I needed to share these.
Pumpkin Spice Overnight Oats from Wholefully.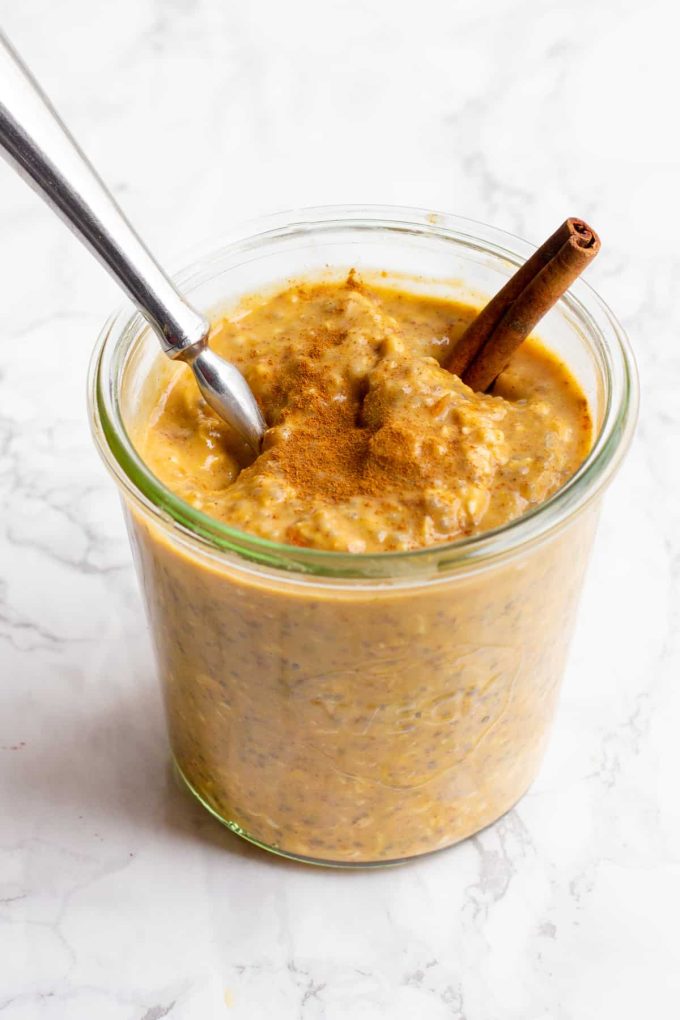 I hope you enjoyed my Weekly Meal Ideas #7.
I'd love if you'd leave me a message and let me know. Have a great week my friends!