Oh how I hate using the "D" word, but like everyone else, a New Year rings in and dietary/health habits need to get back on track. Oh, that "D" word = DIET. Fortunately, I am not dieting, but we (my husband & I) were challenged to Whole 30 for the month of January. When I first read about it, I thought there is no way in "H-E-double-hockey-sticks," that I could do it. You see, I was challenged by my daughter (and her boyfriend) and they're already fitness freaks and eat really healthy. Easy for them, not so easy for me. However, I'm on day 6 and going strong! Yeah me! But don't you worry, I'm only on this for 30 days. After that, I'll be modifying the "diet" and will be back posting some regular comfort foods and sweets. And, I'm here to tell you, that the dinners we've eaten are just as delicious and blog worthy! Your family won't even know what you're up to.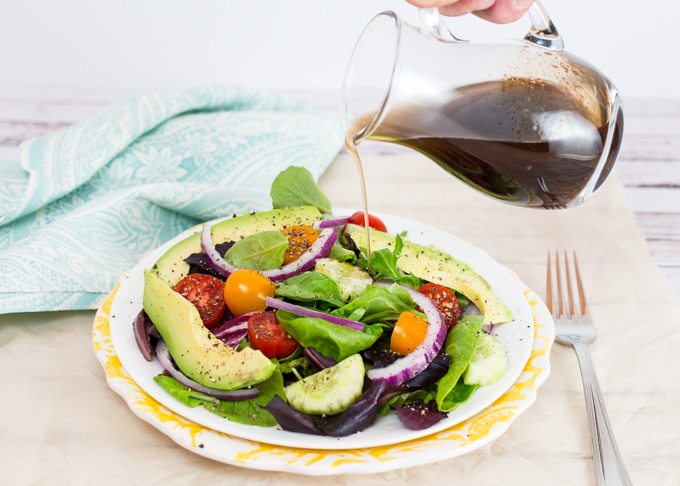 This salad was NOT a meal for me. It was a side salad that went along with Stuffed Bell Peppers (I'll post that recipe in a couple of days). However, had I topped this salad with some grilled chicken, beef, or a nice salmon filet, it would have made a delicious meal. The Balsamic Dijon Salad Dressing is homemade and Whole 30 compliant. I had to search out a dijon mustard that was approved, but easily found Annie's (at Whole Foods) and it's delicious.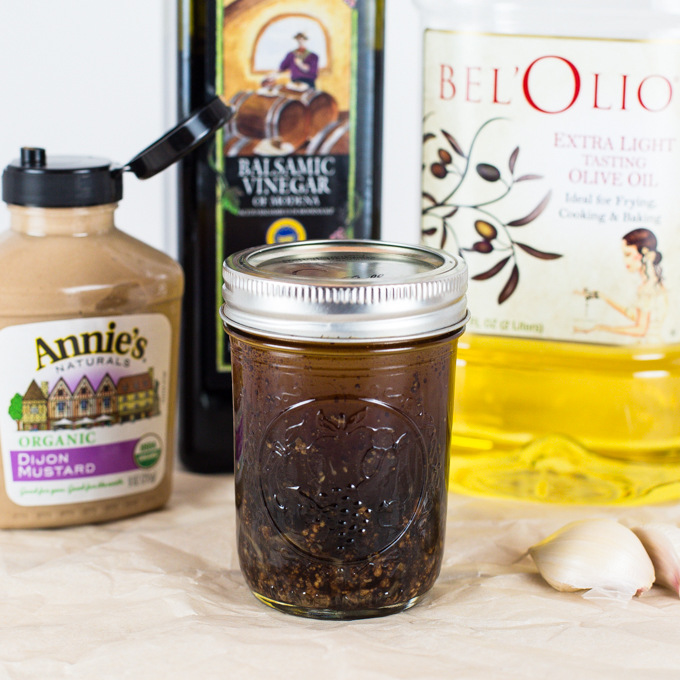 Seriously, how good does this salad look? And the delicious Balsamic Dijon Salad Dressing is only four ingredients (plus salt & pepper).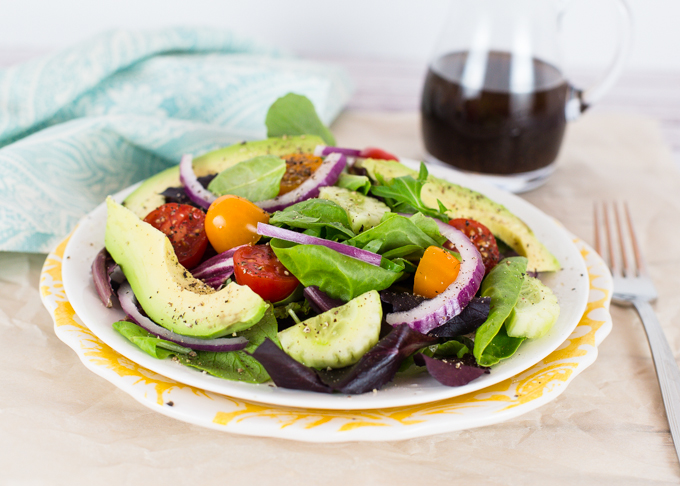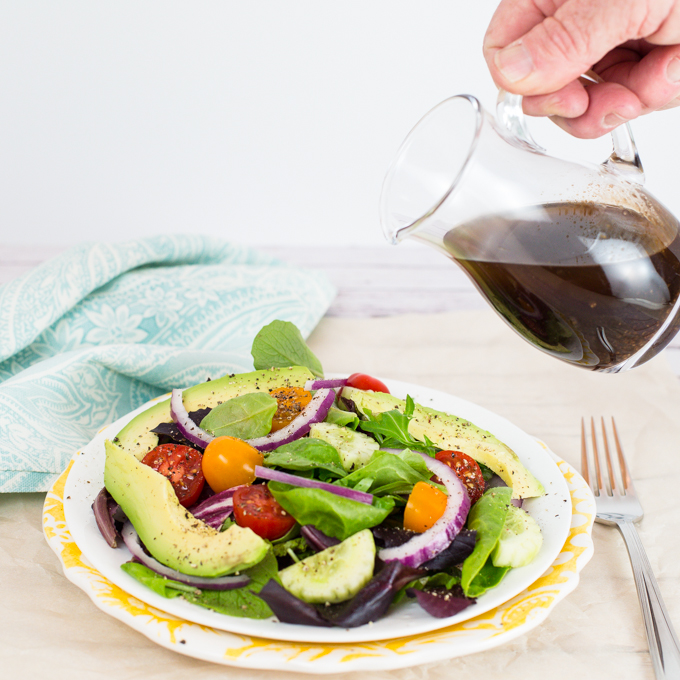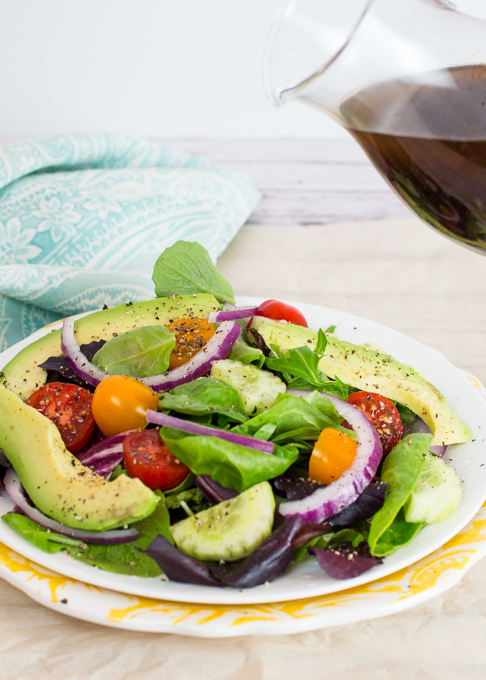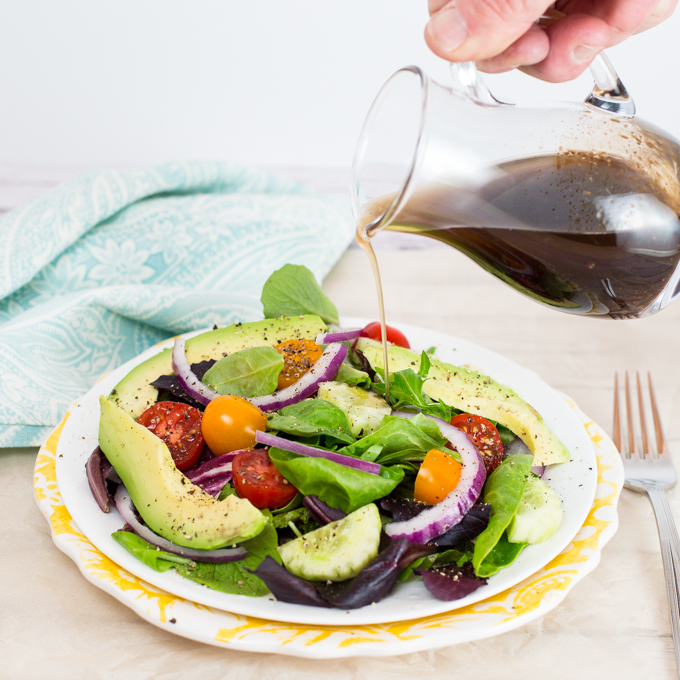 If you have friends or family following W30, make sure and share this (and more to come) recipes with them 🙂
**Disclaimer, if you're following any of my recipes that I note as Whole 30 compliant, please check your ingredient labels first as they can vary.
Balsamic Dijon Salad Dressing
Ingredients
1/4

cup

balsamic vinegar

1-2

cloves

garlic

freshly crushed

1/2

cup

olive oil

1

TBSP

dijon mustard

or more to taste **Annies is W30 compliant

1/2

tsp

sea salt

1/2

tsp

fresh cracked black pepper
Instructions
Combine all ingredients in a small canning jar and shake until well mixed. Store leftover in refrigerator.
Pin me please 🙂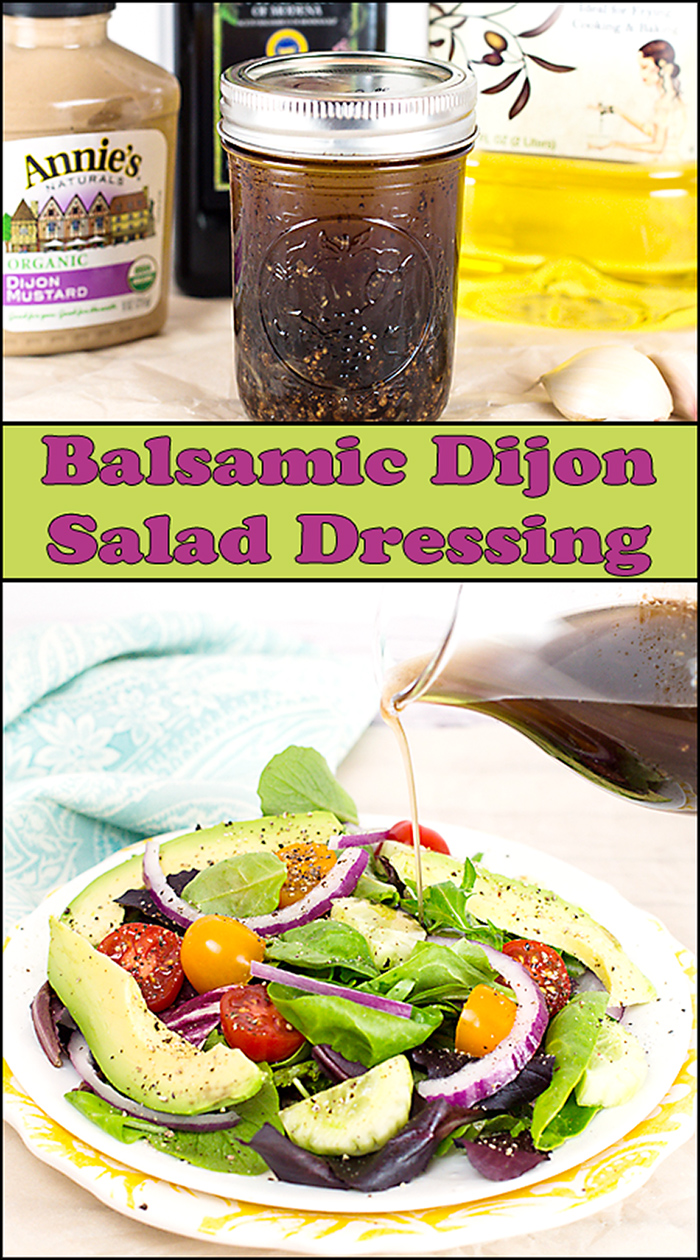 Whether or not your participating in Whole 30, you'll love this salad. Here's a few W30 meals that we enjoyed!
Whole 30 Meatballs, served over Baked Spaghetti Squash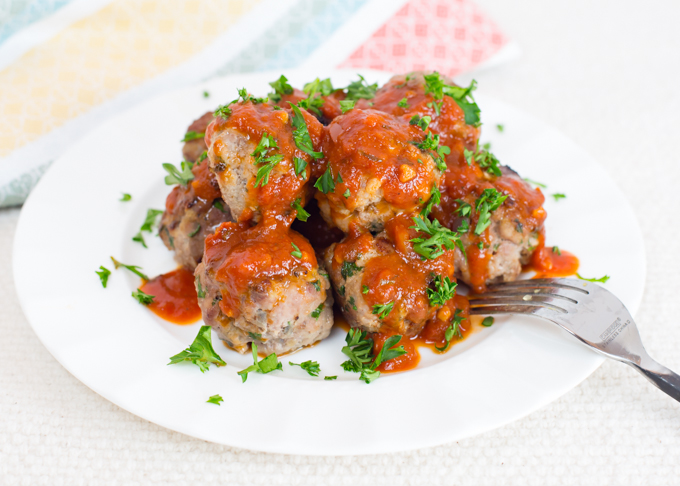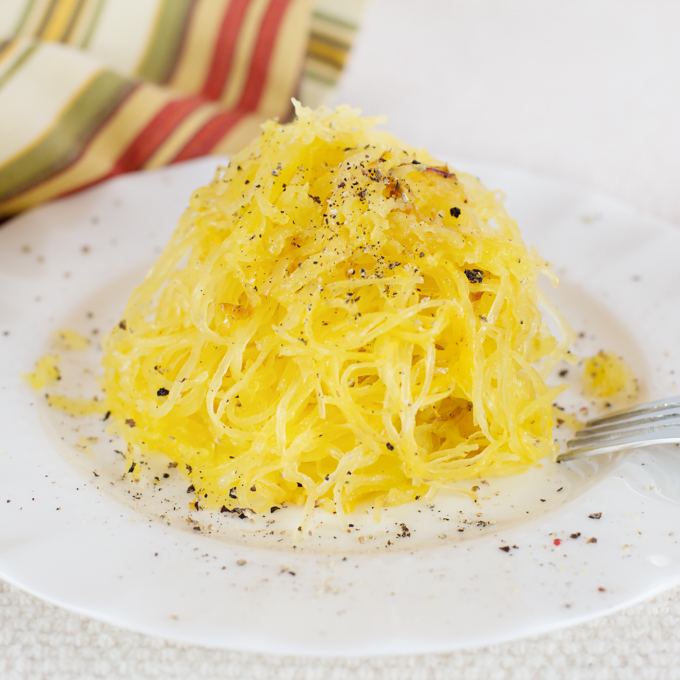 Stuffed Bell Peppers